any writers know Chelsey Clammer as WOW's beloved writing instructor and creative nonfiction contest editor, but I knew Chelsey's powerful words before I got to know her. In December 2015, she emailed WOW to see if we were hiring writing instructors. Doing my due diligence, I read every single essay she'd published online and bought her book, BodyHome (Hopewell Publications, 2015). Shortly thereafter, I emailed her back with a resounding, YES! We'd love you to teach for us. And "PS—I love your dreads!".
I felt like I already knew her. Chelsey's essays were daringly beautiful and written with a raw honesty I longed to emulate. I knew she had a lot to teach our writers. In 2017, I took her workshop, Face Your Fears: Women Writers Anonymous, and because she made me feel like I didn't have to hold anything back, I finally had a breakthrough after a ten-year creative writing block. Then I was hooked. I took every writing workshop of hers I could, and over the years, I've worked with many of the same WOW writers in her classes. Apparently, we all have a thing for Chelsey! And together, we've created a supportive community and positive, nurturing environment to share our stories.
After BodyHome, Chelsey published her second essay collection, Circadian, in 2017, which was winner of the Red Hen Press Nonfiction Manuscript Award and included essays she'd written while earning her MFA in Creative Writing from Rainier Writing Workshop. Her third essay collection, Human Heartbeat Detected, to be published August 30th, also with Red Hen Press, looks at how humans are both beautiful and terrible to one another. I had the great fortune to receive an advanced copy, and even though I'd read many of the essays before in literary journals, it was a completely different experience to hold the book in my hands and savor it cover to cover.
One of the things I look for in a book is emotion and flow, and Human Heartbeat Detected is like riding the perfect wave through crests, breaks, barrels, and falls. Exquisitely written and ordered for tension, pace, and emotion, these lyric essays are about relationships, loving fiercely, and the ways the people we love can break us, cause grief and sorrow, but ultimately reveal our inner strength. I cried buckets while reading this collection! I also laughed and celebrated and wanted to hold the author tight. There are interconnected characters woven throughout the essays. Several are about Chelsey's ex-husband, their failed marriage, and his mental illness and abuse. One of my favorite essays is about a woman Chelsey knew for eighteen years from their days of working at Target together, and how this woman came back into her life, a story with a devastating conclusion that you won't be able to put down. Then there's the hoarder that Chelsey lived with on a Texas ranch and the atrocities that occurred out of grief and neglect. In short, this book is Chelsey processing her life blow by blow as it was happening, and the result is gripping. But there are also essays written for social change—one that examines the Texas court system and child abuse, and one on the affordability of healthcare. From a writer's perspective, the essays are a unique study guide in form and content, looping, spiraling, and bursting with insight and connectivity. Themes of trauma, abuse, grief, self-harm, survival, and more are central to the collection, but throughout the book is an unwavering search for human connection. Readers are left feeling that no matter what darkness we face, we, as women, are resilient.
A Pushcart Prize-nominated essayist, Chelsey's work has appeared in The Normal School, Black Warrior Review, The Rumpus, McSweeney's, Hobart, Essay Daily, and The Water~Stone Review, among more than one hundred other publications. She is a freelance editor with over sixteen years of professional editing experience, and has helped shepherd many essays and books to publication. Chelsey is currently working on her fourth essay collection about the empowering women in her life. Find out more at www.chelseyclammer.com.
Join me as I chat with Chelsey about creating an essay collection, the themes in her book, structuring lyric essays, how to write about people in your life, her teaching style, submitting to journals, and so much more.
(Chelsey's knitted bookmarks to match her book.)
WOW: Welcome to our Markets Newsletter, Chelsey! I'm so excited to chat with you about your third essay collection, Human Heartbeat Detected (Red Hen Press, August 30, 2022). I remember when you wrote "Detect," the first essay in the collection, back in 2017, while I was in your Face Your Fears workshop. How long did it take you to write Human Heartbeat Detected, and how long did you have to wait until it was published? Did you always know it would be an essay collection, or did you realize later that the essays held connective threads?
Chelsey: I didn't really know that I was writing a book, per se. I just was writing a bunch of essays to feel my way through life and what I was going through. By the time 2018 came around, I realized I had a collection of essays that were all looking, in one way or another, at the ways in which we are "human" to each other. So, I got the collection together and submitted it to my publisher in 2018. They accepted it within a few weeks, but there were some adjustments I wanted to do to it. I did those, and it wasn't until 2019 that the book was set to its current form. Then, it took three years for Red Hen Press to have an open slot available for publication. That time allowed me to look at the collection more closely and really do some developmental edits on the themes and examine how the essays spoke to one another. I'm happy that it took this long because in the end the book is all the better for it.
WOW: That's a fairly long time to wait for publication, and I can imagine the pandemic also played into the timeline. But I'm glad it gave you the space for developmental edits! How did you organize the essays in Human Heartbeat Detected? Mostly chronologically or by overall arc? How did you decide what to leave out and what to include?
Chelsey: The organization for this collection was tricky for me. I tend not to think chronologically, but as I was putting the collection together, I realized a lot of the essays were about my failed marriage. So that needed to be some sort of narrative arc throughout the book. Within that narrative arc, I organized the essays by theme, length, or narrative voice. I tried not to clump all the long essays together, and I tried to really focus on organizing it so it read as a fluid book both in terms of theme and the reader's experience of each individual essay in the context of what surrounds it. I think I organized and re-organized the book about 6 times. That's a lot for me.
WOW: I have to say, it's one of the best organized essay collections I've read. It flows so well! Your essays are bold, beautiful, gripping—with compelling personal stories that delve into tough subjects like trauma, self-harm, domestic violence, child abuse, suicide, grief, and more—but woven throughout each exquisite essay is your continual search for humanness, connection, and community. I'm left with the feeling that we can get through this. That even though humans can fracture each other, we don't shatter. Our hearts keep beating and we keep moving forward. Do you think the relationship between writing about trauma and healing from it are interconnected? What did you learn about yourself or your writing while crafting this collection?
Chelsey: Thank you for your kind words! That's exactly what I was going for in this book! Score! I think the underlying theme of this book is to see how writing about trauma can help us to heal from it. The second essay in the book, "Carving out a Community," (which y'all published!) is kind of about that. It explores how being part of a writing community helped me to heal from trauma and self-harm. Part of that, of course, is the act of writing about the trauma and how that in and of itself is healing. One thing I really learned about myself didn't necessarily occur when I was writing it, but when I was editing it one of the last times for Red Hen Press. I had to read through the whole thing in a few days to do final edits on it, and I hadn't even read the book in over a year. Well, I had to stop mid-way through the book to have a sobbing fest. For me, the experience of reading it again was like, "TRAUMA TRAUMA TRAUMA." It just made me so sad the amount of trauma that I cover in this book. But then, by the end of the book, I felt really proud of myself and of my writing because I was able to take all this trauma and put a voice to it. That is, there's so much trauma here, but I'm here to tell the tale of that trauma and to show that—look—we can make it through this.
WOW: There is a lot of trauma, but you never wallow in self-pity and always strive to take care of yourself and others, which makes it an uplifting read. Yet I can imagine how hard it was to read back through the collection a year later, because it's like opening the wounds again. Almost all the essays in the collection have been published in literary journals, which is incredible! To attract a publisher, does it help to have the essays published as standalones first?
Chelsey: ABSOLUTELY. One of my dearest friends and writing mentors, Marya Hornbacher, told me when I was just starting to write that I should "paper the world with my essays." That is, get all my work out there as much as I can. That way, I'm putting my name out there, and showing book publishers that there are other people who are interested in my work, so they should be too! It for sure helps.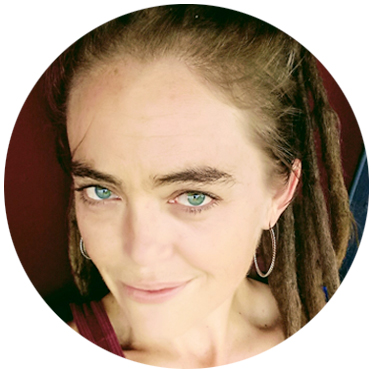 "It just made me so sad the amount of trauma that I cover in this book. But then, by the end of the book, I felt really proud of myself and of my writing because I was able to take all this trauma and put a voice to it."
WOW: A few of your essays are written for social justice—in particular, the heartbreaking and powerful, "The Effects of Silence," which tells the horrifying story of a mother's fight against the Texas court system to keep her children away from their sexually abusive father; and "Which is Another Way of Saying Decay," an essay about the accessibility of healthcare in this country. Even though I've read it before, "The Effects of Silence" brought me to tears, and is one of the most frustrating and haunting essays in the collection. I noticed it was written more journalistically than the others, meaning you left yourself and personal feelings off the page in exchange for facts. The result is persuasive. Why did you decide to write it this way, and what tips can you give writers for using this technique?
Chelsey: You know, as I was re-editing the book the last time, I noticed that too. It's unusual for me to write in a more journalistic sort of way. I think one thing that I was trying out in those two essays was to see how I could give voice to larger experiences of trauma. Like, I could have written an essay about my personal relationship to those kids (because I did know them really well), but I wanted to try and get the story to stand on its own. So, I took all the heart I had from my perspective and really tried to apply it to the way I was writing without having me be the narrator. In other words, I wanted to get out of the way of the narrative and just let the story stand on its own. I think this is a good writing technique to use whether you're writing in a journalistic way or a personal way—just get out of the narrative's way and see how you can get the story to tell itself.
WOW: Let the story stand on its own—I love that. The other essays in your collection have your signature narrative voice, which is smart, funny, confessional, deeply reflective, and compassionate. You're generous with your feelings, which is the key to great writing, but it's something I struggle with, having started in fiction with the dreaded advice to show, not tell. How can writers like me break through this barrier and share their feelings on the page?
Chelsey: I find myself always telling writers to use scenes and SHOW their writing instead of TELLING the reader what's going on. So how do you do that if you're talking about your feelings? For me, I try to write in a way that uses scenes and examples as a way to show what my emotions are rather than say, "I was so sad." For instance, "(C)leave," which is an essay I sobbed my eyes out the entire time I was writing it, was a challenging one to write because I was drowning in my emotions and not seeing the story. With enough revisions, though, I started to see beyond my emotions and was able to write out scenes—such as me twirling the girl—instead of saying something like, "The girl brought me so much joy when I twirled her." Basically, get your feelings on the page by just writing them all out. Then go back and revise—which is where I think the real writing happens—and see how you can get examples or scenes to replace the feelings you told the reader about. Find that way to show your feelings rather than just talking about them.
WOW: "(C)leave" is the perfect example of that technique! A sister essay to that one, and one of the crowning essays in your collection, is "Stunning," the story of your relationship with a woman spanning eighteen years, fifteen of which you didn't speak to one another, and her emotionally abusive ways. This essay alone is worth the ticket price of the book! I don't believe it's been published before in a journal, correct? You also changed the names in this piece, which is something I do in almost every essay I write prior to publication, except I'm terrible with fake names and tend to rhyme them! What tips can you share for writing about people you know, and when do you decide to change the names of those you're writing about?
Chelsey: Oh, this essay. You know, thinking about what I learned from writing this collection—well, when I revised this one recently, I was able to look at the essay and just be like, "Holy hell. Me and this woman were totally dating and she totally denied it and she totally abused me." I had never seen such proof of what I always suspected than when I re-read that essay. Anyway, I didn't really try to get it published because it was so long, and I just figured it'd be hard to get published. I also more of wrote it for me because I needed to just get the story out of me. It was also one of the hardest essays to write because the story is just so complex. But yes, I changed the woman's name to "Ivy," mostly because she's insane and I wouldn't doubt if the women would sue me if she ever saw this essay with her real name in it. So, there's one tip! Change names to save your own ass. I would also change a name if you think something you wrote would hurt someone else's feelings. I tend to write about everything in my life and so I'll write stuff that maybe other people wish I wouldn't. But, in those cases, I change the name or leave the name out so the reader can't identify the people in the essay. Fun fact: half of this book is about my ex-husband who abused me in a number of ways. However, not once do I say his name. People who know me will know who I'm talking about, but I keep his name out of my writing because I feel like people who don't know him but might meet him later on should be able to construe their own opinion of him without my input. It's only fair. So, change names if it feels right to you. And write about everything that feels right to you. It's all about following your gut.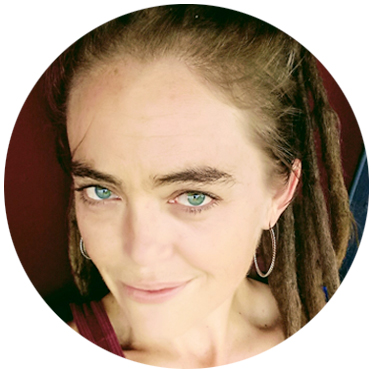 "Change names if it feels right to you. And write about everything that feels right to you. It's all about following your gut."
WOW: I like what you said about allowing people to form their own opinions about who you're writing about. You're protecting them and yourself as well, and that's smart. Thinking about form, your essays loop and twirl and weave, each structure is so brilliantly crafted and the perfect complement to your subject. You break all the rules of how a writer is "supposed to" tell a story—a narrative arc with a beginning, middle, end—and cast on. (By the way, I'm going to drop a link to the essay you wrote for WOW, "On Lyric Essaying and Casting On," in case writers need some lyric essay writing tips and prompts!) What is your process for structuring your lyric essays? Does language play a role in the shape? Or is it more about juxtaposition and subtext? I also love your lists!
Chelsey: Lists are the best! Therefore, here is my answer, in list form.
My process for structuring a lyric essay:
Write and write and write
Once you have everything written, print it all out
Cut up the essay by sections or paragraphs
Rearrange, looking for flow of theme and topic and possible narrative arc
Once rearranged, create ways to transition into each new segment
- By word
- By thought
- By theme
- Etc.
Now write more and do the whole thing over again until you love it!
Now, for language playing a role in how it is shaped, I actually focus on language on a line-level as I'm writing. I usually have the language and sentences set in place before I even start rearranging the thing. I think a lot about lyric structure is really getting a "feel" for your own words. It's kind of like a gut instinct when you start rearranging—what part of the story naturally leads into the next regarding theme, not chronology. I really try to juxtapose imagery while keeping some form of narrative arc intact via the way the theme is playing out on the page.
WOW: Thank you for sharing that! You are great at breaking up big concepts into manageable steps and letting writers uncover their own epiphanies. The most important writing lesson I learned this year came from your Writing is Revision workshop, and that was how to make sure that every element, metaphor, character, and sentence serves the essay's theme. I chopped a scene, entire characters, and some over-explaining in the essay I was working on. Your workshops are always so inspirational! One of our writers wanted me to ask you this: You have a huge fan base and your classes fill up so quickly. How do you explain your popularity as a teacher?
Chelsey: I don't know about popularity, although I do have some student groupies and I love every single one of them! I think people like my approach to teaching because—get this—I never really took a writing class. I have my MFA in Creative Writing, but that was all working with a mentor one-on-one. I've really learned how to write through witnessing how others revise my work. So, I approach teaching not as a teacher but as an editor, and I think people get a lot from that because it helps them to see their work in a different way. I'm not telling them how to write but showing them how they are a good writer and what they can do to enhance what they're skilled at and work on what is challenging to them. So, although I "teach," I'm really just an editor showing you how to edit your own work so you can learn more about your own writing.
WOW: I love your editor-teacher style, but I would also say you're an amazing instructor because the lessons you create are so incredibly motivating. During one of your classes, I remember you saying that the grackles (a type of blackbird) were making noise as you worked at the park. I also know you used to write on balconies and sometimes in bars. What does your writing space look like now and how much time do you schedule for writing?
Chelsey: I'm an outdoors writer for sure. Right now, my office is (yet again) on my balcony. It probably has to do with being a smoker. In fact, that's exactly what it has to do with. Regardless, I love writing outdoors. So that's my writing space. Now, for how much time I spend on writing, it's funny—not that much. I do a lot of knitting now. Like, 4-8 hours a day of knitting. That whole time I'm knitting, I'm writing in my head and thinking through essays that I'm working on. Then, when I sit down to work on those essays—usually for an hour once or twice a week—I know exactly what I'm doing and I usually finish another draft of that essay. I try to write for 10 minutes every day just to write and feel a pen in my hand and see what new stuff comes out of me. But the actual writing happens on Thursday afternoons and Saturdays. I give myself those two time periods off so I can actually work on an essay—to get on paper everything I have worked through in my head while knitting.
WOW: That's a lot of knitting! I love that you schedule your writing time on certain days, and that's something I'm going to try. You've had a lot of success publishing in literary journals with over 150 publications! Since our Markets Newsletter's mission is to help writers find homes for their work, what are your top tips for targeting and submitting to journals/contests?
Chelsey: Know who you're submitting to! That said, throw your writing at everyone! I mean, you'll have a better chance of getting published if you submit to a journal who you know is interested in the type of work you're submitting. You wouldn't want to submit a lyric essay to a sci-fi journal. They're just not going to accept it. But I also think that outside of knowing the markets, a lot of publishing is just a matter of submitting everything you can to everyone you can. I usually get an acceptance for every 12 places I submit a piece to. Sometimes, that's not true. "(C)leave," for instance, got 33 rejections before it found its home in Hip Mama. (Honestly, I should have submitted there first because it was the perfect place for the essay to be published—see, it comes down to just finding the right home.) But, you gotta keep submitting if you want anything to be published. So just be tenacious with it. And yes, rejections happen, and they suck. But it's just one editor's opinion. Usually, if a piece gets rejected 12 times, I'll look at it again and revise it, let it sit for a few months, then re-submit it. And I'll just keep doing that until it's accepted—even if that takes 33 tries.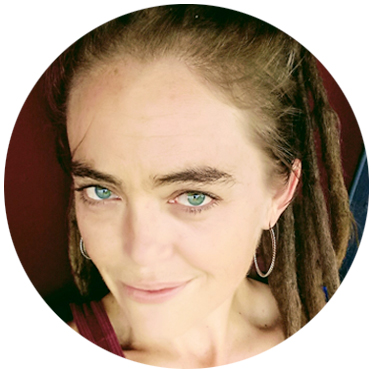 "Yes, rejections happen, and they suck. But it's just one editor's opinion."
WOW: That's so inspiring, Chelsey! I submit a piece maybe four times, but knowing that "(C)leave" received 33 rejections, and that essay is a masterpiece, I'm going to just keep submitting! Your writing has been published in numerous journals, you've compiled three essay collections, wrote about your marriage, divorce, your relationship with a much older man, and more. How do you contend with the perspective in essays published years ago when it no longer reflects your current perspective?
Chelsey: The other day, my boyfriend told me his father wanted to support me and he bought one of my books. I was like, "Oh dear god, which one?" Thankfully, it was Circadian. Not that I don't love my first book, BodyHome, but there's so much sex in that collection and I just don't write about sex anymore. So sometimes I slap my forehead when I realize that my first publication ever was an essay about masturbation and that that essay exists in printed form in my first book, but then I have to remember that that was who I was as a writer once. When I first started writing, I challenged myself to write about things I thought I could NEVER write about. Then I wrote about them and published them. I covered all the embarrassing stuff early on in my career, so now my essays are about different things than what my first essays were. But like tattoos, those essays mark a particular time period in my life and I wouldn't erase them even if I could. At one point, I really believed in those essays and I know that other people appreciated what all I wrote about. So, I just accept my essays for what they were and keep writing. Three books from now, I'll probably hate Human Heartbeat Detected for some reason or another, but I love it now and believe in it, so we're just going to keep going with that while we can!
WOW: Essays are like tattoos—that's a great way of thinking about it. Wait, I wouldn't say that you don't write about sex anymore. Lol! In Human Heartbeat Detected, there's an essay about having sex with a man three decades older than you ("A Slim Sexuality") and a masturbation essay ("What Weeps"), so readers won't be disappointed! Speaking of, Human Heartbeat Detected is publishing in a couple of days—congratulations! What are some events or fun things you're doing to promote the book?
Chelsey: I have a reading at BookWoman in Austin on September 11th, and then a reading in Los Angeles at Village Well Books on September 18th. I just did a reading at Women & Children First in Chicago, in which I wore the dress that I knitted that resembles my book cover! Because why not knit a dress that looks like your book?! I also knitted bookmarks that match the cover for people who bought the book from me directly. It's been fun promoting the book through knitting—a lot of my knitter friends bought the book, not because they care about the book, but because they thought it was cool that I was using my knitting to promote it. Creative marketing at its best!
WOW: That is creative marketing, and I love your dress! Okay, fun final question, since you are the queen of humor writing: What is the funniest thing to you right now?
Chelsey: My boyfriend and I were at a concert the other night. The place was packed, and we were all dancing to every song. When the waitress walked by, my boyfriend yelled, "Car!" and we laughed our asses off as we stepped aside and let her pass. For anyone who grew up in the '80s and '90s and played basketball or kickball or roller hockey in your suburban streets, you're laughing right now.
WOW: Those were the days! That reminds me of Wayne's World where they move the net when playing street hockey—I'm totally laughing right now!
(Chelsey reading at the Women & Children First bookstore in Chicago.)
Many thanks to the talented and inspiring Chelsey Clammer, for chatting with me today and sharing her heart, as always. Readers can purchase a copy of Chelsey's latest essay collection, Human Heartbeat Detected at Red Hen, Amazon, Barnes & Noble, and Bookshop.org. Add it to your reading list at Goodreads.com.
Want even more of Chelsey? Sign up for an upcoming workshop and let her help you take your writing to the next level. Whether you take your pick or take both, I encourage you to sign up very soon: Curiosity and Creative Nonfiction (4 weeks, starting September 25th) and The Women Writers' Book Group: It's Okay, You Can Laugh (4 weeks, starting November 7th).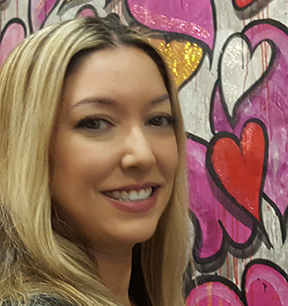 Angela Mackintosh is a writer, editor, and graphic designer living in the Sequoia National Forest, California. A Pushcart Prize and Best of Net nominee, her work has been published in Writer's Digest, The Nervous Breakdown, X-R-A-Y Literary Magazine, Eastern Iowa Review, Exposition Review, and Under the Sun, among others. She has work forthcoming in Harpur Palate and Permafrost. When she's not writing or editing, she enjoys oil painting, trail running, off roading, and cat rescue.