Frankie Y. Bailey knows crime. She uses that depth of knowledge in both her non-fiction and fictional crime and mystery writing and still has time for more. She is a professor in the School of Criminal Justice at the University at Albany (SUNY). Her areas of research are crime history, and crime and mass media/popular culture and material culture. She is the author of several nonfiction books, including local histories and books about crime fiction. Her mystery novels feature Southern-born crime historian, Lizzie Stuart, in five books, beginning with book Death's Favorite Child. Frankie's two near-future police procedurals feature Albany police detective, Hannah McCabe in The Red Queen Dies and What the Fly Saw (Minotaur Books).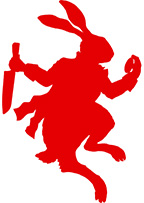 WOW: It's a pleasure to have you sharing your vast experience with our readers. You wear a lot of hats between being a criminal justice professor and a mystery writer, and you write nonfiction. What was the draw to these fields and genres? Which of these many roles came first?
Frankie: I started to write when I was a teenager. I sent away for a correspondence course taught by the Famous Writers School. A salesperson turned up at our door, and my parents signed me up for the short story course. At the same time, I was getting reinforcement from an English teacher who encouraged me. I'd graduated from Nancy Drew and the Hardy Brothers to adult mysteries. I already knew Poe and Doyle and discovered Agatha Christie and the other Golden Age writers, including Ellery Queen and Rex Stout.
Later, I wrote my first and only fan letter to Richard Martin Stern, who had a series featuring Johnny Ortiz, the Anglo-Hispanic-Native American police chief of Santa Rosa, New Mexico, and Dr. Cassandra Enright, an anthropologist who worked out of a small museum. There was also a diverse group of secondary characters. Cassie Enright was the first African American (biracial, actually) professional woman I had ever encountered in a mystery novel. I wrote Stern to tell him how much I appreciated the character. He responded with a lovely thank you note. And from that time on, I thought one day I would write a mystery.
It was in grad school that I began to write non-fiction as a budding academic. My dissertation was historical. My first published book was the scholarly, Out of the Woodpile: Black Characters in Crime and Detective Fiction. As I was writing that, I started attending mystery conferences, such as A Dark and Stormy Night, because I was living and teaching in Kentucky and joined the Midwest Chapter of Mystery Writers of America (MWA). Then I joined Sisters in Crime.
When I returned to Albany six years after moving to Kentucky, I came back as a visiting professor and stayed here. I joined a group of readers and writers who came together at Haven't Got a Clue, a great mystery bookstore that was here in Albany at the time. Having the expectation that I would write helped me to focus; and five years later, I finally completed several drafts of my first mystery featuring Lizzie Stuart, my crime historian in my mystery series.
WOW: It's amazing how writers take these windy paths but seem drawn back to writing no matter what they do. Tell us about your novels. How do you classify them inside of the mystery, crime novel, thriller genre?
Frankie: I have five novels in a mystery series featuring crime historian Lizabeth "Lizzie" Stuart. These books are traditional whodunits solved by an amateur sleuth (who has a background in criminal justice and uses her skills as a historical researcher to solve the crimes). She is teamed with John Quinn, who is a Philadelphia homicide detective when Lizzie first meets him, but in the second book, has moved to Gallagher, VA, (where Lizzie is spending a year as a visiting scholar) and has become the new university police chief. Quinn is now a partner in his best friend's private investigation/security firm. These books could also be classified as academic mysteries because Lizzie is a criminal justice professor and on faculty at my fictional Piedmont State University. She is now the director of the Institute for the Study of Southern Crime and Culture. The series is currently being reissued by a new publisher (Speaking Volumes) as both print and ebook.
I have two near-future police procedural novels featuring Detective Hannah McCabe and her partner Mike Baxter. They are members of my fictionalized version of the Albany, New York Police Department. The first book is set in 2019 and the second a few months later in 2020. I draw on the history of the real Albany, but I have introduced some twists in the history of the United States. There is one major event that occurred in 2012 that has had a lasting impact. My near-future is about to become alternate history because the present has caught up with my series. I said series because I do have another book that I'm working on as a backburner project.
"I wanted to look at the few characters and the stereotypes of racial/ethnic characters in crime fiction even in the late 1980s."
WOW: Could you introduce your characters of Lizzie Stuart and Detective Hannah McCabe to our readers? Do you see a connection with or find pieces of yourself inside of these women?
Frankie: Lizzie is an African American woman—or at least on her mother's side. Lizzie's mother, Becca, was a rebellious teenage. She was seventeen when Lizzie was born and left Gallagher (KY) five days after giving birth. But Lizzie does go looking for Becca in the fifth book. Lizzie is smart and tenacious and compassionate. She is careful about what she does because she was raised by her grandparents in a small town, and she had her mother's reputation to live down. Aside from that, Lizzie is sensible—not at all the type to do reckless things. She is on her own journey of self-discovery. Lizzie and I are both Southerners, both crime historians, both grads of the School of Criminal Justice here at UAlbany. We both like peppermint tea and old movies. But that's about it. Lizzie is smarter.
Hannah McCabe is the kind of smart and physically competent woman I'd like to be. I've always been a bit of a klutz. I'm afraid of guns, which sounds odd for someone who was in the Army. I was able to qualify with my M-16 by pretending that it was a toy. But Hannah is a police officer. She's not a female Dirty Harry. She doesn't pick fights. But she can handle herself if necessary. She thinks like a police officer. But she is the child of two liberals—a deceased African American mother who was a famous radical poet, and her father is a retired newspaper reporter/editor. He is white (Scot-Irish). Hannah lives at home with her father. With his files and knowledge of Albany, he's a valuable source of information when she's working on a case. Hannah has a brilliant older brother who is a scientist. He has been in a wheelchair since an incident when Hannah was a child.
WOW: Hearing writers talk about what parts of themselves they put into their characters is so fascinating. What have been/are some of your biggest inspirations and influences in your writing and how you approach your books?
Frankie: Agatha Christie inspired both my first non-fiction book and my first mystery involving the guests at a private hotel (bed and breakfast) in St. Regis (my stand-in for St. Ives) in Cornwall. Lizzie, of course, is a twist on Agatha Christie's female sleuths. The esoteric method of death is also Agatha. I wanted to see if I could write that kind of novel.
Christie's 1939 novel, now known as And Then There Were None, was the inspiration for my first non-fiction book. The original British title and a phrase used by two characters to describe something suspicious (also used in America) was racist. I wanted to look at the few characters and the stereotypes of racial/ethnic characters in crime fiction even in the late 1980s.
I should add music. Kenny Rogers has been an influence on both my writing and my titles. My first short story (published in an anthology edited by Eleanor Taylor Bland, titled Shades of Black) was inspired by one of his songs. The fourth book in my Lizzie Stuart series has a character with a name from one of his songs. I grew up with country music, and I love it. I'm also a fan of Gershwin, Cole Porter, Duke Ellington, Billie Holiday, and Broadway show tunes. And theme songs from westerns (e.g., "Do Not Forsake Me"). And the poetry of Robert Frost, Emily Dickinson, and Edwin Arlington Robinson. Robinson's "Richard Cory" was the inspiration for the victim in my second mystery, "A Dead Man's Honor." Alice in Wonderland and the true story of John Wilkes Booth and Abraham Lincoln having been in Albany on the same day inspired my first Hannah McCabe novel, The Red Queen Dies. I love stories—whether in songs, poetry, or books. They inspire me.
I should add that aside from the genre crime fiction organizations I belong to, I also belong to Romance Writers of America (RWA) because I grew up reading—and have been influenced by—romance and romantic suspense novels. So I'd have to include Georgette Heyer, Rae Foley, Victoria Holt, Mary Stewart, and Phyllis Whitney among the writers who have influenced me.
Then there's F. Scott Fitzgerald and the tough guy writers of the 1920s and '30s. I'd love to be able to write noir well. I have tried my hand at a femme fatale and had a great time doing that.
"'Dig deeper' means I don't stop with the first idea that pops into my head. Every idea requires research."
WOW: Inspiration can come from anywhere and everywhere. According to your website, "dig deeper" is your mantra, and it also says you believe "every crime deserves context." Please share what these two ideas mean to you and how they impact you as a writer.
Frankie: "Dig deeper" means I don't stop with the first idea that pops into my head. I assume that if it seems to be a brilliant, inspired idea, I need to do some research and get my facts straight and think about how I can best realize the potential of the idea. Every idea requires research.
My belief that "every crime deserves context" leads me to try in both my scholarly non-fiction writing and my crime fiction writing to discuss crimes committed by both individuals and groups in the context of the political, social, economic environment and the historical era in which they occurred. Even the concept of what is a "crime" and the people in a society believe is "justice" changes over time.
WOW: You're right; we're watching the concepts of crime and justice change every day, as we evolve as a humanity and a culture. You write nonfiction as well, and a lot of it's focused around crime. Could you tell us more about those books? Is there much crossover between those and the fiction you write?
Frankie: All of my nonfiction research and writing focuses on crime. It's what I do as an academic. Much of my writing is intended to be accessible and interesting for a general reader as well as scholars. I have co-authored local histories about Danville and Albany. The Danville book was largely based on my dissertation. It was published after my co-author and I did a local history of Albany during Prohibition and the Great Depression.
I'm the co-editor of a series of books about crime, justice, and mass media published by an academic publisher. We've overseen a series of encyclopedia about true crime in America from the colonial period to the present.
I've also co-authored a book about women who kill (Blood on Her Hands: Women, Sexuality and Murder) and a book about African American responses to crime and justice issues (Law Never Here). And I'm the author of a sequel to my book about black characters in detective fiction, African American Mystery Writers. The most obvious crossovers are the two books about black characters and black mystery writers.
"Even the concept of what is a 'crime' and the people in a society believe is 'justice' changes over time."
WOW: You've been the executive vice president of Mystery Writers (MWA) of America and are a past president of Sisters of Crime (SinC). Please share a bit about these organizations. Who's involved, what resources do they offer to the aspiring mystery writer, and how can people learn more?
Frankie: Both MWA and SinC offer multiple benefits to writers, particularly opportunities for career development in the form of workshops and classes and access to agents, editors, and publishers. Each offer mentoring by published authors. SinC has an online chapter, the Guppies, a group for writers who are not yet published but working at their craft. SinC also welcomes readers who are not interested in becoming writers. Both organizations offer various fellowships and grants. And, of course, MWA awards the Edgars that are the equivalent to the Oscars. I suggest that anyone reading this who hasn't visited the websites of both organizations do so.
"I warm up by writing the first fifty pages or so over and over again until I can hear the characters' voice and have some sense of who they are."
WOW: The value of reaching out and connecting with other writers is so important! What is your writing process? How do you plot your mysteries, from start to finish with a plan or from the ending and work your way back to the opening?
Frankie: Because I'm at a research university, where I'm expected to have an ongoing schedule of research and writing, and a mystery writer, I am always working. There is rarely a day when I don't do something related to a book or shorter piece of writing (blog post, essay, report, or short story). I generally work on fiction in the morning and/or evening. I work on non-fiction in the afternoon. When school is in intersession during the holidays or during the summer, I work for longer periods of time. During the academic year, my writing is mainly on those days of the week when I'm not teaching. I usually teach on Monday and Tuesday.
I'm a hybrid, falling in between a plotter and a pantser. I do outline and write character bios and do as much research as possible before I begin writing. I warm up by writing the first fifty pages or so over and over again until I can hear the characters' voice and have some sense of who they are; and then I go on, starting with my outline but allowing for detours. When I'm stuck, I stop and try out various ideas about how to move forward. Then I go on to the end. I spend as much time as I have available on the revision process. I love revising. I'm not a fan of first drafts, which are usually painful and always bad even though I revise as I go. But it is a relief to get through the first draft and have something down on paper.
I have some idea how a book or story will end, but I've learned that the person I think is the killer or villain may turn out not to be. As my characters take on personalities, I sometimes discover they aren't who I thought they were.
I know Lizzie so well that going back to that series is more a matter of picking up where we left off. Hannah is more challenging because I really don't know what is going to happen in her life.
"I went to the library and found a list of publishers, learned how to do query letters, and submitted to three or four publishers. It shouldn't have been that easy, but I sold the book."
WOW: Good mysteries are full of surprises. What has most surprised you about your writing? What keeps you going as a writer?
Frankie: Probably that I have actually been successful at writing books and being published. When I wrote Out of the Woodpile, I had no idea that getting published was supposed to be difficult. I went to the library and found a list of publishers, learned how to do query letters, and submitted to three or four publishers. It shouldn't have been that easy, but I sold the book. That first non-fiction book got me into the mystery world, and that positioned me to learn more about the process before I tried to write and sell a mystery. And, of course, I had already learned not to expect writing to be easy as a grad student working on my dissertation.
So I guess what has surprised me is that the old adages about luck being a matter of preparation meeting opportunity are really true. That's why I keep working, even when I don't know who will be interested in publishing what I'm working on. Of course, I also have so many ideas for stories and books I'd like to write that I have to keep writing. I love research, and I love writing. It's what I do.
WOW: We're glad you've found success as a writer and are willing to share so much with us today. You have a plethora of books not only for the readers' pleasure, but for their learning as well. What can we look forward to from you in the future?
Frankie: I'm working on a book about gangster movies for my academic publisher. That book should be out in 2020. I'm looking at nine classic gangster movies and The Sopranos, the mythology and the real stories that inspired the movies.
I'm also finishing up my book about dress and appearance in American crime and justice from the colonial era to the present. I'm focusing on the impact of perceptions and beliefs about dress (clothing) and appearance (body type, facial features, hair, skin color, etc) in social and historical contexts. I'm looking at the perceptions of cleanliness and disease as aspects of stigma and bigotry. The book is based on scholarly research but intended for a general audience.
I'm also working on my 1939 thriller. I've been tinkering with this book for three or four years. The research has taken a long time. Even though this is the time period that I focus on in my academic research, the details of everyday life are so crucial in a historical that it takes time and a lot of digging to find some things (such as railroad timetables). But I'm excited that it's coming together. I'm focusing on four real-life events in 1939 (climaxing with the premier of Gone with the Wind in Atlanta) and a group of characters involved in a conspiracy.
My backburner projects that I've outlined and started sketching out are my next Lizzie Stuart book (that I want to get out now that the series is being reissued) and the next Hannah McCabe.
WOW: Thank you for sharing your experience and knowledge with us. I can't wait to read about the dress and appearance in American crime. It's been a pleasure! I know we barely scratched the surface of what you could share with us.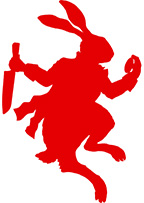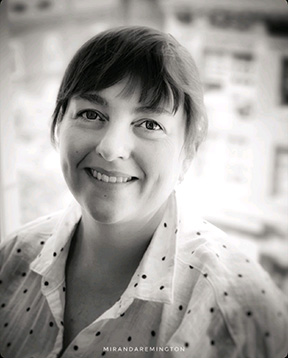 Christy O'Callaghan lives in Upstate New York. She works with incarcerated adults seeking employment. Her favorite pastimes include hiking, gardening, swimming, and collecting sea glass—anything outside in the fresh air. You can learn more about her, her blog about being an over 40 newbie writer, and her work at www.christyflutterby.com.
-----
Enjoyed this interview? Check out some of Christy's other interviews on WOW!:
From Grief and Rejection to Success in Self-Publication with Writer/Editor Patricia A. Nugent
Elena M Stiehler: Editor of The Sonder Review
Jessica Bell: Peeking Behind the Curtain of Indie and Self-Publishing