or YA authors Ellen Hopkins, Cheryl Rainfield, and Jay Asher, no topic is off limits. Between the three of them, they have addressed subjects like suicide, drug abuse, cutting, prostitution, and sexual abuse. Each of their books has received high acclaim and awards alongside criticism for writing about such controversial topics for young people. Despite the critics, they plan to continue to give teens a voice by writing books about sensitive topics and showing their readers, they are not alone.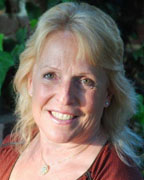 Ellen Hopkins is the #1 New York Times bestselling author of eleven young adult novels, as well as the adult novels Triangles, Collateral, and Love Lies Beneath. She lives with her family in Carson City, Nevada, where she has founded Ventana Sierra, a nonprofit youth housing and resource initiative. She has published hundreds of articles on subjects ranging from aviation to child abuse to wine growing. Ellen mentors other writers through her position as a regional adviser for the Nevada chapter of the Society of Children's Book Writers and Illustrators (SCBWI). She is a regular speaker at schools, book festivals and writer's conferences across the US, and now throughout the world.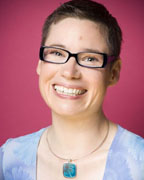 Cheryl Rainfield is the author of the award-winning novel Scars, along with three other novels for teens. She's also the author of three short story collections and two hi-lo books for reluctant teen readers. Rainfield is an incest and ritual abuse survivor, and all of her books have fragments of the abuse she experienced. Although she writes about some of the harsh things teens go through, she also writes about healing, hope, and love, and finding courage and strength. She is an avid reader and lives in Toronto with her little dog Petal.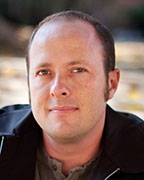 Jay Asher is the author of the young adult novels Thirteen Reasons Why, What Light, and The Future Of Us. Asher's debut YA novel, Thirteen Reasons Why, is a #1 New York Times and USA Today bestseller. In March of 2017, it was released as a Netflix original series and has been renewed for a second season. His second YA novel, The Future of Us, was co-authored with Printz-honor winner Carolyn Mackler. His third YA novel, What Light, was released in 2016. And his first graphic novel, Piper, will be released on Halloween in 2017. His books have been translated into 37 languages.

WOW: You all write about sensitive topics. What drew you to these topics? How do you write about these issues in an authentic and genuine way that resonates with your YA audience?
Ellen: My first book, Crank, about a teen's fall into meth addiction was inspired by a very real story—my daughter's. I needed the catharsis of writing it, but also was determined to turn other teens away from that path if I could. Then, when I began really looking at the teen landscape, I became aware of issues touching the lives of so many of them—abuse, neglect, the need for love at whatever cost, depression and suicide, etc. You have to talk to teens to understand the depth of their emotions. Too many adults dismiss them. You must respect them.
Cheryl: I'm drawn to write about trauma, abuse, pain, and ways of coping with that and healing because it's what I've lived through, it's what I need to talk about. I'm an incest and torture survivor; my parents were part of cults. I felt so alone growing up, and in such deep pain and fear all the time, and no one was talking about those things. I write the books that I couldn't find as a teen and that I needed. I write to let other teens (and adults) know that they're not alone; that no matter what pain or trauma they're going through someone else has been there, and that they can get through it. It will get better. They can heal. That is a huge part of what drives me.
"I write to let teens (and adults) know that they're not alone; that no matter what pain or trauma they're going through someone else has been there, and that they can get through it." ~ Cheryl Rainfield
I get so many letters from teens telling me that they stopped cutting; got help; talked to someone for the first time; or didn't kill themselves because of one of my books. Those letters mean so much to me. I wanted to die a lot as a child and teen, so knowing that my books are making such a positive difference is huge for me—and that's another thing that drives me to write what I write. My books are my way to make a positive difference in the world.
I write about trauma and abuse and its effects from my own experience; I weave them into the fiction. I vividly remember what it felt like, and that's the place I write from—honest, emotional, and real. I re-experience the trauma and pain when I write my novels—in a way it gets it out—and I re-experience it, too, each time I edit my manuscripts.
It's important to me to write about both the pain and also the hope and healing. I think it's important that readers have hope. I think that's what many of us are looking for in a story—to know we're not alone, and to know that things can get better.
Jay: Nine years before I came up with the idea for Thirteen Reasons Why, a relative of mine attempted suicide. She was a junior in high school, the same age as the girl in my book. That's obviously where my understanding of the subject came from, but I never imagined I'd write about it, mostly because I was only interested in writing humorous books. One day, an unusual storytelling structure I'd been thinking about clicked with this subject matter, and I knew I had a book. The ability to talk about an issue important to me in a unique and powerful way intrigued me, even though I planned to work on my humorous stuff at the same time. Three years later, I was done. And, of course, it sold before any of my funny books!
I did write Thirteen Reasons Why with a teen audience in mind. I wanted to write about the situations from that emotional perspective, not as an adult looking back. Yes, I shaped the story to reveal the things I wanted to say, but it had to be revealed through the words of my characters, not me. I also knew, out of respect for the seriousness of what needed to be written, that I couldn't hold back any detail that would make the scenes feel however raw they needed to feel. That's caused my book to be frequently challenged, but I know it's also what made it connect to so many readers.
"As authors, we can't tiptoe around hard truths, because those truths are part of the human condition, and fearing a challenge is a sure way to make your writing fall flat." ~ Ellen Hopkins
WOW: All three of you have had a book banned by one group or another and Ellen, you have been included in the annual list of "Most Challenged Authors" a few times. How do you feel about this? How does this impact your decisions about topics and issues to write about in future books?
Ellen: My motto has always been, and remains, "Arm your kids with knowledge." Every teen is faced with choices, and without understanding possible outcomes, they often rush headlong in the wrong direction. As authors, we can't tiptoe around hard truths, because those truths are part of the human condition, and fearing a challenge is a sure way to make your writing fall flat. I choose topics because my readers are dealing with the issues I write about, and I want to fairly represent not just the problem, but how it affects those facing that problem. I don't think about possible challenges at all when I write a book.
Cheryl: I find it painful when people ban or try to ban my books. They're preventing readers from reading a book that they may need, that might save their life or help them heal, that might be the only way they have of finding out that they're not alone or not crazy. That's sad and just so wrong to me. If you don't like a book, that's fine—don't read it. If you really don't want your child to read it, that's your right. But preventing other people from reading it? I don't understand how people can think that's okay.
Having my books challenged and having people try to ban them will never stop me from writing about issues that I need to write about. Issues that I know teens today are living through and needing to talk about, desperately needing to know that someone understands. Issues that teachers and parents and anyone who works with teens needs to know about. I know from reader letters that many teens need the books I write. And I need to write them. So I keep writing.
Jay: When I found out Thirteen Reasons Why was #3 on ALA's list of the most challenged books, I was nothing but upset. When I mention my book is on that list, many people congratulate me for having my name in the company of such great authors. But I don't think there's anything cool about being on that list. I might feel different, though, if my subject matter was different. One of the main reasons I was determined to write that book is that our society has a hard time talking about suicide. When we don't talk about it, or we ban books about it, it sends a dangerous message to people who may be having those dark thoughts and who don't think anyone will understand. The day I made that list, I received an email from a teen saying my book saved her life. And that's only because she had access to it! I can't be anything but upset that there are people actively trying to restrict that access.
Thirteen Reasons Why was an anomaly for the types of stories I normally consider writing. Maybe one day I'll have an idea about a similarly serious topic, and if the storyline intrigues me enough, I'll write it with the same honesty because I've been witness to the power of doing it that way. And then I'll deal with the potential controversies that may come about, because it's worth it.
"When we don't talk about it, or we ban books about it, it sends a dangerous message to people who may be having those dark thoughts and who don't think anyone will understand." ~ Jay Asher
WOW: When you begin writing, do you have a message you want to convey in your story? If so, what are some ways you do that without sounding condescending or preachy to your audience?
Ellen: I don't always have a message as such, but when I do (with the CRANK books, for instance), I integrate it into the story so deeply that it doesn't come across as preachy. No one ever says, "Drugs are bad" in those books, but readers have no problem at all witnessing the protagonist's downfall, or how she can't walk away in the end, even though part of her wants to. Character depth is how you accomplish it.
Cheryl: I think it's important that we tell an entertaining story that grabs readers—I try to do that especially through suspense, tension, and emotion—but I also want to show readers that they are not alone, and that they can survive and heal, and that they are strong and good and lovable and deserve to be treated well. I try to have my characters gradually gain insights and healing throughout the book, more fully recognizing their strengths near the end, so that the reader comes away feeling those things, too. It helps to show the character doing and experiencing what you want readers to understand, rather than only telling what they're doing, and to really get inside the emotion of the character. I also try to make sure that my characters are likable; they have flaws and faults, but they also have good qualities. I try to make sure readers can relate to my characters—I do this especially through emotion. If they can't relate to a character, then I don't think the story is appealing. I get inside my characters, and put a lot of myself and my emotions and body language in them, as well as things I've observed and understood in others. I think the more distance you have from your characters, the easier it is for the reader to distance from them or judge them, or feel talked down to. But that's just my opinion; it doesn't mean I'm right. I write with my own emotion and bits of my trauma experience, and I think that helps me have a closeness to and understanding of my characters that I think my readers feel and appreciate.
Jay: I think if you're going to write about a serious issue, you're naturally going to have something you want to say because you're going to have an opinion about your topic. When the concept of Thirteen Reasons Why came to me, I knew my message would organically come out in the story. I didn't have to push it (or preach it). My job was simply to tell the story in an engaging way. My focus was on writing it as a suspense novel so someone who doesn't normally read sad books (like me!) would have a hard time putting it down. And if I kept your attention, you'd understand what I wanted to say.
"My motto has always been, and remains, 'Arm your kids with knowledge.'" ~ Ellen Hopkins
WOW: How much research is involved when you write your books? How do you approach the research and then integrate it into your story so the story flows and doesn't sound too didactic?
Ellen: Primary research is always best. You can research facts and statistics online, but when it comes to really understanding an issue, you have to talk to someone who's been through it. And not just one person, but many, as every experience is different and you're trying to find common denominators. Again, you're looking for truths, and you write the characters steeped in those truths. Truth is never didactic.
Cheryl: I draw on my own trauma experience for my books; I think it gives it great emotion and depth and an insider perspective. But for details I might not know, such as research about specific details about guns or how hospitals treat rape victims now, I contact experts and ask them questions. I also did a lot of research on port wine stains for Stained, and read how some people were treated, then drew on my own experience of being bullied and stared at for my scars to write those scenes. I try to only put in details that are necessary or that help make the story more powerful or add to the emotion of the scene, and I sprinkle them into the action and dialogue. I stay away from long passages of description or research, since I find that completely stops the forward movement of the story.
Jay: I can't begin a book until the characters feel real. With Thirteen Reasons Why, the girl's character felt real the moment the premise came to me. Her words and personality were strong. She had something to say! My job was to let her say it. So I chose to do very little research, other than talking to some friends about their high school years, because I didn't want statistics or anything to influence this character that already felt so real. After I finished a solid draft, I did some research to see if I was way off. It turned out that by letting the character speak, she naturally flowed through the arc of a rather typical person in a similar situation. I was actually a little surprised (and scared) that I knew to have her react in certain ways. I believe there were only two or three lines I tweaked to clarify certain points. But whether you do a lot of research or a little, if you always stay true to the character, in words and action, it's a lot easier to keep it from sounding like you're cramming information.
"I can't begin a book until the characters feel real." ~ Jay Asher
WOW: What should new writers keep in mind when writing about sensitive topics for a YA audience?
Ellen: Every teen feels alone with their problems. It's fascinating, really. My readers always tell me, "I thought I was the only one going through this. Now I know I'm not, so thank you." They feel shame or fear or distress, mostly because they believe no one can understand them. When an author understands them, they become less marginalized. Write for the teen who feels alone. Show them there's a way beyond their current experience. YA authors are helping build a more positive future by arming our readers with knowledge.
Cheryl: I think using some of your own emotion and honesty in writing is so important; readers will sense if you're not being honest or you're holding back or you're afraid of the topic. You don't have to have gone through the experiences you write about; as long as you can relate to them and feel something about them, and write about that feeling honestly, your writing will speak to others. I think it helps to write about issues that you care about. It can also help to read about or talk to people who've been through those experiences if you haven't yourself. And I think it's really important to come to an issue with compassion and a lack of judgment. Otherwise, you'll alienate the readers you're trying to reach. If you can understand why someone does something, like use self-harm or drink to cope, then you help to shine light on something that others may not understand, and you'll help readers feel less alone.
Jay: Don't hold back. If something is true to the story (which sounds weird because the actual stories aren't true, but you know what I mean!), it should be in there. If you're writing about things that do happen to real people, then it's appropriate to write about only if you write it as honestly as possible. To not hold back is to be respectful of the people who actually deal with these things. It's the only way to let them know that someone understands, and to let others know what's going on.
"Don't hold back." ~ Jay Asher

(*Originally appeared in the 2015 Children's Writer's & Illustrator's Market.)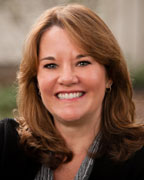 Kerrie Flanagan is a freelance writer from Colorado with over 18 years' experience and hundreds of published articles and essays. She is also the author of seven books all under her label, Hot Chocolate Press, including Write Away; A Year of Musings and Motivations for Writers and 100 Haiku for the 80s Generation. In addition to her own writing she is passionate about helping other writers find success through individualized consultations.
-----
Enjoyed this article? Check out these related articles on WOW!:
Channeling the Voice of Youth: An Interview with Ellen Hopkins
Speak your Truth: YA Novels & Censorship
Spine-Tingling Tales of Suspense: How to Write a YA Psychological Thriller with authors Megan Miranda, Kate Ellison, and Jennifer Miller
How to Use Technology References in Young Adult Fiction