you've ever stayed up late reading a book because you had to find out whom the stalker was or how a theatre production became a blueprint for murder, you love a good psychological thriller. But while reading suspense is fun, it can be tough for an author to pull off, particularly if you are writing for a younger audience. You have to carefully develop your villain and protagonist, throw in a couple of unpredictable plot twists, and keep the pacing just right.
We reached out to three authors who have successfully tackled writing suspense for a young adult (YA) audience, and we picked up some very valuable writing tips along the way. Their stories include tales of complicated relationships, murder, intrigue, and ghostly apparitions—guaranteed to keep readers turning the pages until all the characters' secrets are revealed.
Here is a little about our guest authors:
Megan Miranda graduated with a degree in biology from MIT and spent her post-college years working in biotech and later, teaching high school science. She is the author of Fracture and Hysteria. Visit her website at https://www.meganmiranda.com.
Kate Ellison is the author of The Butterfly Clues and Notes from Ghost Town. She trained as an actor in Chicago and has walked across the entire country of Spain. She is also a painter and jewelry-maker.
Jennifer Miller is the author of Inheriting the Holy Land: An American's Search for Hope in the Middle East and the novel, The Year of the Gadfly. Her work has been published in the New York Times, the Washington Post, Marie Claire, the Christian Science Monitor, the Daily Beast, Salon, and others. Visit her website at https://www.byjennifermiller.com.

WOW: Ladies, thank you so much for taking the time to participate in this interview! I can't wait to hear your thoughts on writing psychological thrillers for young readers. Let's start with this question: How did you come up with the ideas for your books?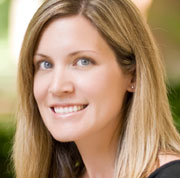 Megan: A lot of my story ideas come from wondering about things I don't completely understand—especially that line between life and death. For Hysteria, I was really intrigued by the connection between the psychological and the physical—how one could manifest as the other. For Fracture, the seed of the premise came from the idea that people's personalities could change after developing a tumor or having one removed. Which to me begged the question: which person are we? Are we more than just the wiring in our brains? I like to believe we are, but it was these questions that sparked the concept for the book.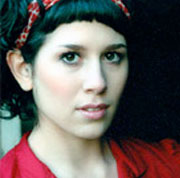 Kate: In The Butterfly Clues, some of what I was writing about also came from observing crime and murder accounts in Baltimore, where I grew up. I'd noticed the murders that made story headlines typically involved younger, more affluent white victims. And yes, it is absolutely sad and shocking for anyone to be murdered in cold blood, but I found it disturbing that there are murder victims no one will ever hear about—because of who they are, who they are perceived to be, and their socioeconomic status. That influenced the many frustrations surrounding Sapphire's story and Lo's attempt to bring her some sort of justice.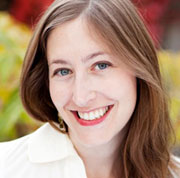 Jennifer: There's a lot in The Year of the Gadfly that is actually based on my brother's experience in high school. He went to a very traditional all boys' prep school. The character of Jonah is kind of an overachieving microbiologist who returns to his hometown and is teaching high school biology. His goal is to be a role model and get kids to think for themselves. The kids are sort of following each other, and it's all about getting ahead academically and socially. I was really inspired by my brother who ended up exposing a pretty serious cheating scandal. He was severely bullied by his classmates afterwards. That was sort of the inspiration for the book.
WOW: What sort of research did you do for your books?
Megan: For Hysteria, I read a lot of case studies in scientific journals, especially about psychosomatic conditions. For Fracture, I tried to read first-hand accounts of the recovery process from traumatic brain injuries, more than anything, since that was most key to the story. I also researched synesthesia, neuroplasticity, and stories about animals sensing danger. Basically, I tried to find as much science as possible to support and develop the "what if" ideas in each book.
Kate: For The Butterfly Clues, one book I found particularly useful was Kissing Doorknobs by Terry Spencer Hesser. Though it was fiction, it was a pretty straightforward account of a young girl learning to deal and live with OCD and the ways in which the disorder can continue to change and evolve. I also picked up a book about compulsive hoarding, which remains on my bookshelf, and I'm sure that everyone who comes through and sees it (and then sees my closet) assumes I've got a problem with compulsive hoarding. And I want to be like, "No—I bought that book for research! You've got to believe me!" But that makes me seem even more suspicious, I think.
For Notes from Ghost Town, I read parts of Oliver Sacks's The Island of the Colorblind, which is about an island with one of the highest populations of colorblind inhabitants in the world. A large percentage of people living on this island are born with a genetic condition called achromatopsia, which causes them to see in only black and white (and shades of gray). Sacks's book was useful in terms of establishing more of a vocabulary around the condition, and I supplemented it with some other reading around depression. I also did do research around schizophrenia, particularly its onset and beginning stages; I also had an aunt and a great aunt who were both schizophrenic and whose particular symptoms I drew from in creating Miriam's character and examples of her particular episodes (my great aunt, for example, apparently saw snakes).
WOW: Jennifer, you also work as a professional freelance journalist, and the character of Iris DuPont plays a young reporter trying to expose a town's secret society. How did your background help with your character development and the research you put into this book?
Jennifer: Iris is really inspired by this really idealistic part of me. You're really trying to uncover the truth and get at the real facts of the story and get those facts out there, regardless of the power structure around you. That's where the character of Edward Murrow came from and how it is important to her. Also, I'm still a reporter, and I've never done hard-core investigative journalism. It was fun to put myself fictionally into that mindset.
WOW: In writing suspense, do you feel you have to censor yourself in terms of violence or offensive language because of the younger readers, or do you think expectations have evolved over the years to move to more of an "anything goes" attitude?
Megan: In the same way that there's a huge range of adult suspense books—in terms of content, language, and/or violence—I think the same can be said for YA. Browsing the YA shelf at a bookstore, I don't think there's any hard and fast rule. It varies, much like with the subject matter itself. Like in any category or genre, there are different types of books for different types of readers. As for me personally, I try to stay as true to each character as possible. I choose their language the same way I choose any other word in the story: which word/phrasing would each character use or think in this moment?
As for violence, I'm personally not a big fan of gore; so for the most part, I choose not to include it in my writing. But that's my own preference, not a result of censoring for the audience.
Kate: I didn't feel like I had to censor myself, though I did receive many gentle reminders from my editors—I had to remember I was writing from the perspective of a teenage girl, and not a woman in her mid/late twenties. I often had the impulse to get a bit more graphic, whether with violence and/or sexuality; but there are certain things younger readers will be less likely to relate to. Still, I'd really love to write a book that gets banned, though—to create something considered too dangerous to appear on shelves. That would be pretty cool.
Jennifer: When I was writing this novel, I wasn't thinking of the genre at all when I was writing it. [WOW! Note: The Year of the Gadfly was originally marketed as literary fiction.] It ended up really being a crossover book. It really appealed to younger readers because of the setting and because there are a few teenage narrators. It also works for older readers. If perhaps I had been writing a purely young adult book, I might have considered that. I feel like it isn't the content that makes a book YA, but the perspective of the characters and the narrative style of YA.
WOW: What appeals to you about writing suspense?
Megan: As much as I love unraveling a mystery while reading a book, I also love developing one. I'm a character-before-plot writer; and there's something so exciting about unraveling a character, seeing how they change and react, seeing who they become, in the context of a thriller. There are so many types of tension you can use—the mystery/thriller plot, a creepy setting, romantic tension, an internal struggle . . . the possibilities are endless.
Kate: Both almost happened by accident and evolved because I thought it would be interesting to take a particular character in one direction. I think there's also something appealing about the tightness required in writing or plotting a suspense story. Both were challenges for me, but there's something about writing suspense that forces you to create a character (or characters) with a very strong need, a driving purpose, which propels them forward. I think finding that need and running with it is a powerful force in driving a narrative forward, which makes the process of writing so much more natural and organic.
WOW: How do you think writing suspense for YA readers differs from more mainstream suspense/mystery books (i.e., quicker pacing, etc.)?
Megan: I hesitate to generalize because there's such a huge variety of suspense and mystery in both the YA and adult markets. For me, the biggest difference between writing adult vs. YA is the perspective. I'm writing about a teenager, in the context of their world. And because of that, I tend to veer away from police/law procedure when I can since that element would be taking place off the page. So I do ask myself: What can they do on their own? What do they have access to? Also, because this is taking place at such a pivotal phase of their lives, there is typically also some element of change or firsts or personal discovery.
Kate: Honestly, I'm not sure. I think in YA mystery, it's more likely the protagonist will end up somewhat victorious, absolved, better than where they began. Not perfect, just better. Usually.
Jennifer: I will tell you that my editor and agent are extremely concerned about pacing, and the book I'm working on now is not geared toward younger readers! I think it depends on what kind of writer you are. The books I write are not entirely plot driven, but I don't think I could write pages and pages of exposition. I'm trying to get people to turn the pages while still having depth.
WOW: Well, I don't know about our readers, but I've definitely been inspired to try my hand at some YA suspense stories now with all this incredible insight. What are you all working on now?
Megan: I'm finishing up edits on my third book, which is actually the sequel/companion to my first book, Fracture. It's another young adult thriller, and it's currently scheduled to be published in early 2014.
Kate: Trying to find someone who will build me a cabin in the woods, where I can hide from the technological onslaught and befriend some forest creatures. Also, the very early stages of a potential new book, and a few smaller projects, which include—but are not limited to—poetry, short fiction, illustration, and improvisational comedy.
Jennifer: The new book I'm writing is based on reporting I did for the New York Times back in 2005 when I rode across the country with a group of Vietnam-veteran bikers. I had way more material than what I could use in a 1,700-word story. The novel is about a young woman whose dad is a Vietnam vet, and her boyfriend has just come back from Iraq. Also, The Year of the Gadfly is being released in paperback this month, so I'm trying to break the record for the most number of book clubs visited in one month in July. My goal is one hundred. For every five readers (or book clubs) that get together, they get a copy of the book and a thirty-minute Skype interview with me.
WOW: Thanks again for your time, Megan, Kate, and Jennifer. Here's to keeping all of us up at night with your stories, and we can't wait to read more! After all, who needs sleep?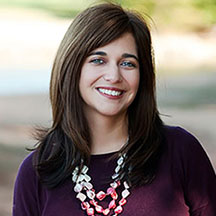 Renee Roberson is an award-winning freelance writer and editor who lives with her family in North Carolina. She grew up reading psychological thrillers by authors, such as Lois Duncan, Christopher Pike, and Joan Lowery Nixon, and still loves any book that keeps her up reading into the wee hours of the morning. Her work has appeared in many regional parenting magazines, The Charlotte Observer, Funds for Writers, The Writer, and more. She blogs about freelance writing and the creative process at Renee's Pages, and you can find her on Twitter at @FinishedPages.
-----
Enjoyed this article? You may also like: