reams tell us more about ourselves than we like to admit. A dream is a presentation so compelling we confuse it with reality. It confronts us with our suppressed desires and thoughts, however uncomfortable these may be. Fitting then, that American writer John Gardner deemed writing a fictive dream 'powerful writing ensures that readers never slip out of the fictional world or dream that a writer creates.' This is how the magazine Fictive Dream got its name. It publishes writing that is well-crafted and compelling. Well-crafted, to draw readers into the fictionalised bubble emerging on the page. Compelling, to fully absorb and captivate them for the duration of the narrative. It is devoted to the contemporary short story that offers insights into the human condition and 'doesn't shy away from difficult subject matter.' Now in its eighth year and based purely online, the magazine publishes two short stories per week, all year round apart from the last two weeks of December.
Fictive Dream seeks to explore the full range of human existence: 'the problems, complexities, and also the positive experiences that people face at one time or another.' This allows submissions to vary greatly. They 'may be challenging, uplifting, dramatic' but should always be layered with subtext. Fictive Dream favours an authentic voice, which will lend itself to the magazine's forthcoming podcasts, launching later this year.
The 'online lit mag' currently accepts at a rate of 7.6%. We are all familiar with the restrictions and conditions for submitting, which often suck the life out of creativity and disrupt the submissions process. Fees, limited reading periods, specific themes. These obstacles inspired editor Laura Black to create a lit mag that was 'effortless' to submit to. Drawing from the widest range of talent can only help the magazine 'bring our readers the best in contemporary short fiction,' its core aim.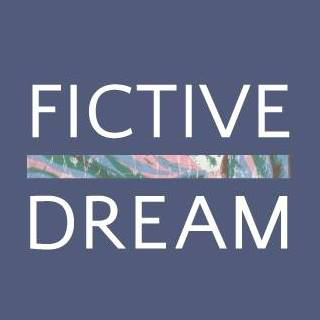 WOW: Welcome, Laura! Thank you for joining us today. I'm excited to dive into the world of short stories. How 'short' is a short story, as defined by Fictive Dream?
Laura: For our standard submissions, 'short' can be interpreted with a degree of latitude. When I set up Fictive Dream I didn't want it to be a lit mag only for flash, i.e. stories of up to 1,000, so I set the word count at between 500 and 2,500 words. However, I would never turn away a submission because it doesn't meet our word count guidelines. If a story demonstrates originality or an intriguing voice, or is exceptional in some other way, I'm flexible on length. Occasionally, I've featured fiction of up to 3,000 words and often with fewer than 500 words. The longest submission I've ever received was 11,346 words and the shortest just 48 words (here I may not have been quite so flexible). There's an exception to all I've said above, and this relates to our annual event Flash Fiction February, but more of that below.
WOW: A short story of 'between 500 and 2,500 words' is the first rung on the publishing ladder for many writers. Does this mean you generally accept from emerging writers, or do you also publish established writers? Do you manage to get a mixture?
Laura: In recent years established authors have featured more frequently than emerging writers. Many of our contributors have impressive lit mag credits, and often have published books of fiction or poetry. They may hold university positions in English Departments, run independent writing workshops or are themselves editors of literary magazines. That said, there will always be room for the talented writer at the start of their writing career. In fact, in September, we'll be featuring a relatively new writer from New York. The voice is compelling, and I was totally hooked from the start. While Fictive Dream has developed in these eight years, so have many of our early authors. I learned, not long ago, that an author whom we first featured in 2017 had her first story published by us. Since then she's gone on to make quite a name for herself as a writer of microfiction. Another author, also from 2017 and who's been featured by us ever since, is about to publish his first collection of short stories. This isn't uncommon, and I'm very proud that Fictive Dream may have figured in some small way in a writer's success.
WOW: That's wonderful to have supported writers in the early stages of their careers. Have you branched out over the eight-year developmental period? Do you hold any events or anything outside of the magazine?
Laura: Above I mentioned Flash Fiction February, an annual event during which we feature a new piece of flash on each day of the month. It's now in its sixth year and the submissions window for year seven will open in mid-October. It's become very successful and is an established part of the flash fiction calendar. For this event submissions must be between 200-850 words in length and, because it's competitive, I'm strict on word count. Despite the competition, there's still scope for the emerging writer.
While Fictive Dream currently can't offer payment, we do nominate annually the best stories for international awards including the Pushcart Prize, Best Small Fictions, and Best of the Net.
Our latest venture, to be launched this autumn, is our short story podcast. Each week, one of our authors will read their story and then talk about what influenced them to write it. Amongst other things. The podcasts will appear on all the major platforms.
WOW: It sounds like exciting new ventures are on the horizon! Our writers will definitely be interested in Flash Fiction February. How early in the reading process do you know that something is going to be accepted? First few lines? Or do you read to the end before deciding?
Laura: Broadly speaking, submissions fall into three categories: 'yes,' 'no,' and 'maybe.' Every so often a gem lands in the inbox and within the first few lines I know it's for us. It could be a startling opening line that grabs my attention or, more likely, a remarkable voice. Naturally, I read the story to the end, and then many times more, but I don't waste time in making the author an offer to publish.
The 'maybe' category comprises submissions that caught my attention on the first reading (full or partial) but that now need more work. So, l keep returning to them until I'm able to finally make a decision. Multiple readings allow me to consider all sorts of questions and see the shortcomings: are there any structural problems? Is the subtext strong enough? Is the voice authentic and consistent? Does the story leave us wanting to know more? Most of the stories in the 'maybe' category don't make it through. Anyhow, this is where I spend most of my time, and it's where the submissions compete with each other.
"The best fiction engages with our emotions, and the emotional connections we make enable us to better understand certain aspects of human behaviour."
WOW: Thank you for sharing your behind-the-scenes process! Structural problems, inauthentic voices, and not knowing enough are excellent elements to pay attention to before submitting. Why does the short story lend itself to the magazine's aim of 'giv[ing] insight into the human condition'? Possibly because, like dreams, short stories are so brief but leave a long-lasting impression on us? Like dreams, they are able to bring up what we think but seldom openly address?
Laura: Our target genre is contemporary literary fiction that explores the human condition, which focuses on those moments that change people's lives—good and bad. The act of storytelling going way back (e.g. the oral tradition, myths, fables) helps us make sense of the human experience, of what it means to be human. The best fiction engages with our emotions, and the emotional connections we make enable us to better understand certain aspects of human behaviour. The short story lends itself particularly well to this because it's a highly versatile and dynamic form that's capable of dealing not only with big issues, but also with everyday events that can result in life-changing episodes. The best and most absorbing short stories can certainly create a long-lasting impression—that's what makes them so captivating. And, yes, like dreams, they're capable of eliciting the subconscious. In this regard, good short stories are demanding on both author and reader.
WOW: No two people would have a common definition for 'what it means to be human.' The broadness of that term could easily cause a submission to go off track, despite targeting the Fictive Dream submission slot. How often do you reject submissions because they fall just short of the target genre?
Laura: It's important to say that Fictive Dream has eclectic tastes and the guiding principle is the quality of the writing. As you point out in your introduction, our goal is to publish fiction that is well-crafted and compelling. With that in mind, I have no problem in deviating from our target genre provided we can promote the story effectively. So, we've published several beautifully-written ghost stories, and some fabulous magic realism. The joy of being at the helm is that there are no hard and fast rules. However, we do receive submissions that aren't a good match, and here I'm thinking of sci-fi, fantasy, horror, and classic romance stories. We're not the right place for these and so I decline them.
WOW: The compelling quality of writing has been compared to a dream because it makes sense within its own parameters, and we confuse it with reality, logic, and truth. Similarly, to my mind, the 'fictive dream' is defined as the space in which a writer is based while visualising the events of the story as they create it. What do you think of this?
Laura: When writer and academic John Gardner created the notion of the 'fictive dream' he said, "Vivid detail is the lifeblood of fiction." Creating a vivid and continuous fiction (or dream) was, for him, the prime goal of the writer. In your description you take the author's viewpoint. I tend to think of it from the reader's perspective, i.e. is the story totally convincing and absorbing? Are there any points when the reader comes out of the fiction? This can occur through a lack of detail or specifics, inconsistency in the authorial voice, clumsy phrasing, and may easily ruin the reading experience.
WOW: Is there a preferred tense that keeps the reader in the action? Do you prefer stories written in the present, which directly relay the state of inhabiting the fictive dream—so that we are in close, raw proximity to the writer's mind, or past tense?
Laura: I can't say I favour one over the other. The tense that a writer chooses must serve the story that they want to tell. Both past and present tenses have their merits. Short fiction in the present is immediate, often edgy, and with a rawness of voice that I like. It's effective in engaging the emotions, and allows the reader to experience the protagonist's difficulties as they happen. The past tense gives us a different reading experience and some stories and genres are better suited to it. The distance it creates between author and reader allows us to experience the events in the story in a more nuanced way.
WOW: You like short fiction that is 'immediate,' has a 'rawness' and relays events as they unfold. Does this mean you take what a lot of journals reject: writing that is purely observational?
Laura: Arguably, all fiction writing requires acute observation, which contributes to creating the vivid details necessary for convincing writing. However, a piece that is purely observational is unlikely to be enough. We're looking for writing with a narrative arc, a strong subtext and those essential gaps or lacunae that make us thirst to know more.
WOW: Poetry is often a good way of attempting to go beyond the observational and find out more about the human condition. It's somehow in a closer proximity to raw human emotion. Do you find that a lot of short stories you receive and publish are more like prose poems?
Laura: Although prose poetry doesn't figure greatly in our submissions, we do receive work that falls into this category. The best examples can be found among the stories we publish in Flash Fiction February where you'll often see examples of literary devices that are used in poetry. In addition, we have featured the prose poems of an Australian writer who created intense work with strong imagery. This hybrid form can be striking and we welcome it.
WOW: Images, or making an audience 'see' objects, as if in a dream narrative, connects writing and films. Does the 'fictive dream' lend itself to very visual, filmic narrative? I've read some of the short stories and found them to be very film like.
Laura: It's great to hear this because I believe there is a synergy between the fictive dream, filmic narrative and many of the stories we publish. After all, the short story and film share several characteristics, for example, a sharp focus on the main event, limited characters, and often, a singular setting. Many classic short stories have been adapted to film: Brokeback Mountain by Annie Proulx, Barn Burning by Haruki Murakami, The Birds by Daphne du Maurier. The world of the short story is a fertile source, no doubt about it.
"The narrative silences, the gaps, in a story enable us to participate in the search for meaning—they requires us to do some work. Ultimately the short story has the power to devastate or captivate us, and I don't think it will ever lose its appeal."
WOW: There may be a real market for writing concentrated on one moment. Research tells us that our attention spans are getting shorter. Do you think this explains the popularity of the short story? Or is there something compelling about the ability to say so much in so little time?
Laura: We certainly have a great deal of information to absorb these days, but I'm not yet convinced that our attention spans are getting shorter. In fact, there's evidence from both camps so the jury's still out on this one. No doubt there are people who gravitate towards short fiction because they're short of time and can read flash, on their mobiles, for example, or listen to it on podcasts. That said, I believe the short story remains popular because there's something intrinsically fascinating about a form that can make a huge impact in so few words. However, it's not only what is said that's important, but also what isn't said. The narrative silences, the gaps, in a story enable us to participate in the search for meaning—they require us to do some work. Ultimately the short story has the power to devastate or captivate us, and I don't think it will ever lose its appeal.
WOW: To make that huge impact in few words, short-story authors will often make it very stark. They will only use the absolute minimum number of necessary characters, for example. Do you receive submissions where the authors have been too ruthless and could have included more? Or do they generally submit with the right and desired minimalism?
Laura: Experienced, skilful authors can create an impactful story in very few words. But it's worth recognising that too few words are as unsatisfactory as too many. Brevity should not be the only goal for the short story writer. Occasionally, we receive submissions in which it's evident that the author has written to a prescribed word count rather than devoting those few extra words to creating a totally satisfying read. For example, the phrasing may be stilted, the natural rhythm lost, the ending abrupt. If I were to give one piece of advice to the emerging writer it would be cut, cut, cut. However, it's quite possible to be too ruthless.
WOW: And at the risk of ending this interview abruptly, here's the fun question: 'If Fictive Dream were a cocktail, what would it be?
Laura: If Fictive Dream were a cocktail it would most definitely be a Negroni. A sophisticated drink with complex flavours, bitter rather than sweet and enjoyed (apparently) by those who live on the edge. FD all over!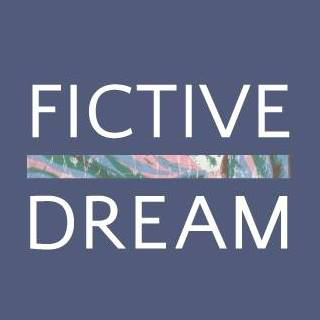 Many thanks to Fictive Dream's founding editor, Laura Black, for chatting with us today. Remember that Fictive Dream has rolling submissions for short stories between 500 - 2,500 words. It's free to submit, so why not consider submitting one of your short stories to Laura and her team this month!
***
Rosie MacLeod is a London-based translator, interpreter and reporter. She has made reports for Global Radio, and regularly reports for ShoutOut UK and East London Radio. She has written for Drunk Monkeys, World Literature Today, Inside Over and the Journal of Austrian Studies. You can listen to her radio work here: www.mixcloud.com/rosie-macleod. She tweets as @RosieMacLeod4. Get in touch via LinkedIn. Website: rosiemacleod.com. Instagram: @rosie.macleod.3