In the autumn of 2019, about six months before the pandemic shuttered the world, I flew to Eureka Springs, Arkansas, for a two-week residency at The Writers' Colony at Dairy Hollow. I used my time there to write new chapters for my memoir.
Eureka Springs is a hidden gem in the Ozarks, full of brightly colored gingerbread Victorian houses, natural springs, oodles of art galleries, and a downtown full of historic charm. It's also home to the Crescent Hotel, built in 1886 and crowned America's Most Haunted Hotel. I timed my residency well, not only because I enjoyed wonderful fall foliage, but I also took a day away from my writing studio to wander downtown and mingle with zombies, vampires, werewolves, and other ghouls during Eureka Springs' Zombie Crawl that attracts thousands of visitors each year.
The Writers' Colony at Dairy Hollow (WCDH) is home to eMerge Magazine, with four issues published annually. eMerge publishes work from past WCDH residents, but is equally open to submissions from writers and poets who have not stayed at the Colony. Submissions will soon open for eMerge's next reading cycle (August 1 - October 1), and I recently chatted with Managing Editor, Joy Clark.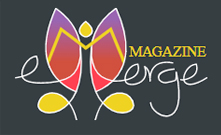 WOW: Welcome, Joy!
Joy: Hello! Thank you so much for inviting me to chat with you.
WOW: You're relatively new to eMerge Magazine, I believe. What road brought you here? And, how does eMerge intersect with WCDH? Are you solely affiliated with the magazine, or do you also work for WCDH?
Joy: I joined the masthead in 2021, taking over from the previous Managing Editor, Charles Templeton. At that time, I had just graduated from the MFA program in Creative Writing at the University of Arkansas, where I served as Fiction Editor for The Arkansas International from 2017-2020. Working on a literary magazine appealed to me because it kept me connected to the wider literary community and abreast of current conversations and ideas in literature.
I also work for WCDH, and my role has expanded this year to include overseeing Media, Fellowships, and Grants. WCDH is an incredibly special place that connects writers of all genres and backgrounds, in different points of their career. It has been such a gift to support that environment and the writers who find their way there. eMerge was launched as another forum for WCDH alumni to connect and share their work with one another, although we have begun the process of expanding it to include writers who aren't affiliated with WCDH.
WOW: What do you most enjoy about your role as Managing Editor? How do you work with section editors and/or a panel of readers?
Joy: eMerge is still expanding, so currently it's just me overseeing the publication. I am looking to solicit a panel of volunteer readers this summer to help read submissions.
My favorite part of the role as Managing Editor is reading through the pieces we've selected and puzzling them together, seeing which ones offer complementary insight or contrast. It's quite amazing to me how organic this process is; often, it seems like writers are pondering similar themes despite being in different careers, different ages, or different corners of the map. I really love reading a poem and realizing that it would fit perfectly alongside a completely different prose piece!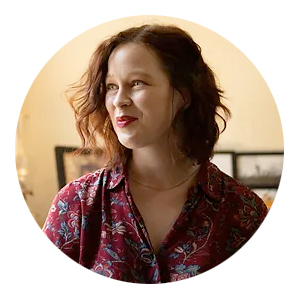 "What I look for is a sense of originality and insight. I love reading something that invites deeper thought or conversation, regardless of what subject a piece is exploring. I also love reading submissions that are unique in an intentional way, that make me think, 'Wow, I've never read anything like that before!'"
WOW: I agree that it's wonderful when poetry and prose pieces come together in conversation, in any magazine. I see where your reading period will soon open on August 1 and close on October 1. I think I also saw where eMerge has only one reading cycle each year, and from that you curate selections for all four issues: Winter, Spring, Summer, and Fall. Why does the journal choose to invite submissions only during this two-month reading cycle? Are there benefits to selecting the pieces you will publish over the next year all upfront?
Joy: We do this out of necessity; since I'm the only one currently reading submissions, we have one reading cycle to make the workload manageable and streamline the publication process. However, I also think there are benefits to putting together all four issues at once. As I mentioned, often there will be pieces that complement one another. For example, our Winter 2023 issue featured several pieces with different perspectives on grief. When I am focused on sorting through all of the submissions at once, it can be easier to see the big picture of what will be the central themes or imagery used in each issue.
WOW: Oh, I enjoy hearing about your process! Many of the pieces I've read in eMerge tend to be very short prose or poetry, so I was pleased when my longer creative nonfiction essay, "A Calling to Return" was published in the Winter 2023 issue. Do you prefer to mostly include shorter prose and poetry in each issue, balanced by one longer essay, or does it vary from issue to issue?
Joy: There are currently no hard rules about how many longer pieces we publish, but I do try to include one or two per issue to create a sense of balance. Because eMerge is published online, we feature predominantly shorter pieces, which are easier to read in an online format. However, I do think one or two longer pieces offer our readers variety and balance without putting too much of a strain on their eyesight.
WOW: What do you look for in submissions? Does a "yes" jump out at you right away? How do you know?
Joy: Often, I like to read a submission and then give myself time to process and digest it before making a decision. Because I'm the sole reader currently, I want to make sure I'm not giving too much preference to my own personal tastes. What I look for is a sense of originality and insight. I love reading something that invites deeper thought or conversation, regardless of what subject a piece is exploring. I also love reading submissions that are unique in an intentional way, that make me think, "Wow, I've never read anything like that before!"
WOW: I love that, in addition to highlighting poetry and prose, the journal shares recipes. I'm guessing this may stem from the fact that WCDH invites potential residents to apply for a residency in the culinary suite? Can you share a bit more background on how the culinary suite came to be included alongside the writing suites? And, have some of the featured recipes in eMerge been whipped up in the culinary suite? If so, which ones?
Joy: WCDH has a long history of supporting culinary writers. WCDH began as the second Bed & Breakfast in Arkansas, created by cookbook author Crescent Dragonwagon and her late husband, Ned Shank, a writer and preservationist. Dairy Hollow House Restaurant, associated with the Inn, garnered attention in renowned publications like Gourmet, Bon Appetit, Self, The Wall Street Journal, and numerous local magazines.
Because our roots include culinary writers, it was a priority to have a culinary suite at WCDH to give culinary writers a beautiful, spacious kitchen in which to create and test their recipes, alongside a desk where they can write. I'm not sure if any of the recipes we publish were originally tested in the culinary suite, but I can confirm that many of the culinary writers we've featured have stayed in the suite while working on recipes. One such writer is Anna Gall—we published a recipe for her Apple Bundt Cake in the Fall 2022 issue that is absolutely scrumptious.
WOW: That recipe does look delicious! Speaking of pieces published in eMerge, which have been some of your favorites and why?
Joy: There are far too many to include! I suppose this is not quite the answer you're looking for, but each piece we publish is my favorite in its own unique way. There are some pieces which are thought-provoking and challenge my perspective; some offer insight into strange mechanisms of the human heart; some introduce me to a new idea or concept; some might just make me laugh or feel delighted! Many of them stay with me long after I read them, and that has been such a gift.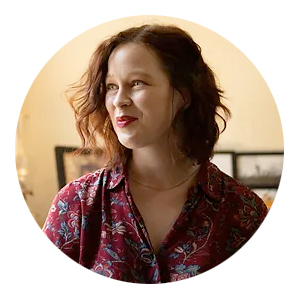 "eMerge is a place for writers who are emerging, not just in their literary careers, but pushing beyond the confines of what they know and challenging themselves to continue growing as writers."
WOW: We like to share with our readers how journals differentiate themselves. What do you think sets eMerge apart?
Joy: eMerge is unique in its growth. Although it originally was created for WCDH and the writing community in Eureka Springs, it has grown beyond that and become a haven for writers with no affiliation to this area. I believe that what sets eMerge apart is held in its name: eMerge is a place for writers who are emerging, not just in their literary careers, but pushing beyond the confines of what they know and challenging themselves to continue growing as writers.
WOW: The eMerge editorial team published an anthology titled The Dairy Hollow Echo. What prompted this anthology, and how did the team choose which pieces to feature? Is the team considering compiling another anthology at some point?
Joy: Charles Templeton, the former Managing Editor, put together The Dairy Hollow Echo, choosing pieces which displayed exceptional insight and literary promise. The goal was to create a physical artifact that celebrated the best of eMerge publications, could help raise money to continue funding operations, and offered an alternative to the online format by which we publish four quarterly issues of eMerge in January, April, July, and October.
Focused on love and self-reflection, these pieces published in the first anthology are suited to help readers navigate life's challenges and hurdles, featuring stories and poems that shock, inspire, amuse, and entertain. Most of all, each creation is infused with love, joy, and hope. Journeying beyond the emotional surface, this collection places the responsibility for growth and change on the readers themselves and beckons them to dig deeper for a glimpse at the power of humanity and the importance of language.
The goal is to publish an eMerge anthology every five years, so we plan to produce another one in 2025.
WOW: How has being an editor with eMerge strengthened your own writing?
Joy: What a wonderful question! eMerge has really expanded my understanding of what a prose piece can look like—there are so many wonderful pieces we publish that don't fit neatly into a genre category, and push the boundaries of what prose can accomplish. I love how editing these pieces has made me more open to embracing the different shapes of prose and curious about the big impact a short piece can make. I'm a bit of a maximalist in my own work, so eMerge has taught me the value of paring back and allowing myself to write less but say more, if that makes sense.
WOW: A wonderful answer to my [wonderful] question! I'm also always curious to hear about our guest's first publication, which is a big milestone for any writer. What made yours especially memorable? Please include a link, if you have it!
Joy: My first publication was a flash piece called "Places to Nest," published by Oblong Magazine in 2014. What made it memorable was I actually received two acceptances of this piece within one hour of one another, so I didn't have time to withdraw it between them. I felt very nervous about reaching out to the other magazine and letting them know it was no longer available, since I knew the etiquette was to withdraw it as soon as it was accepted. My creative writing professor at the time reassured me that this was an anomaly and would probably never happen again, and he was right. Acceptances are so rare, much less two within an hour of one another!
WOW: Acceptances are rare—so it's very cool that you received two in one hour for the same piece! Let's shift our focus to residency opportunities at WCDH. Applicants can apply for either a subsidized residency ($95/night with meals provided) or for a fellowship-funded stay. Once juried into WCDH, residents are assigned to one of two houses: 515 Spring Street, where the culinary suite mentioned earlier is located along with two writing suites and the main dining room, or 505 Spring Street, a house influenced by architect Frank Lloyd Wright and with five writing suites, which is where I stayed during my residency. (Readers, learn more about WCDH's fellowship-funded opportunities here).
Can you share tips of what the WCDH team likes to see in award-winning fellowship applications? And, how does the team choose each theme for its call for fellowship applications?
Joy: Our fellowships are sponsored by individuals, many of whom are writers themselves. They come up with an idea for a fellowship and then we work with them to make it a tangible reality. You can read more about that process on our website, and we encourage anyone interested in sponsoring a fellowship to reach out to us and start that conversation!
As far as the criteria for choosing a winner is concerned, we encourage our readers to look for work that shows great literary merit and promise. We're interested in thoughtfully-composed, original work that we believe deserves a larger audience, and we hope through the fellowship to give the writer time and space to work towards publication.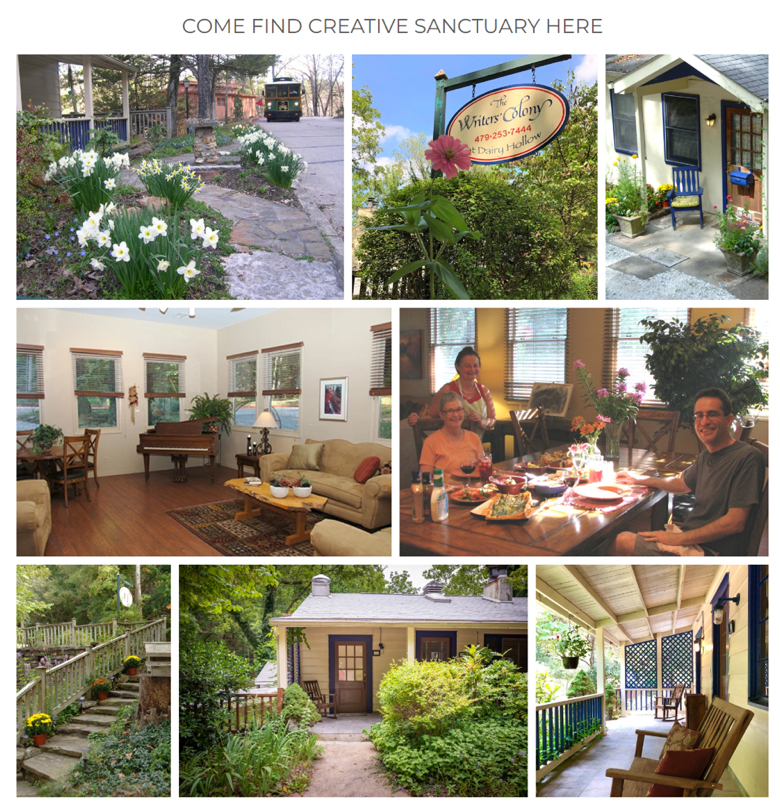 WOW: During my stay at WCDH, I was invited to be the featured reader at a series WCDH hosts for the community called "Poetluck." Readers, Poetluck is an open mic event (along with an actual potluck of dishes!) held at WCDH's 515 Spring Street location, where a writer-in-residence gives a public reading. I was so excited when I heard the Poetluck event I was going to read at was announced on the local radio station! Local writers and poets are invited to bring a dish to share and read short pieces after the featured reading. It's a wonderful experience all around.
How often does WCDH host these Poetluck events? It's great PR for the Colony, and I'm wondering if or how it might help with fundraising or other awareness activities?
Joy: Moving forward, we plan to host Poetluck every month, at 6:00 PM on the second Thursday of each month. Thank you so much for the compliment; we do hope Poetluck offers a venue for us to fundraise and connect our writers-in-residence with the Eureka Springs literary community. You can follow the Events page on our website to see upcoming Poetluck events and featured readers.
WOW: What's next for WCDH in the coming year?
Joy: There is a lot in the works at WCDH. This year we have been focused on restructuring and maximizing our staffing, expanding our fellowships, and hosting more workshops and events—both in person and virtually. We really want WCDH to be more than just a residency space, but also a hub for the literary community and a self-sustaining nonprofit. Right now, our efforts are primarily focused on sustainable growth and creating the most inclusive, welcoming environment we can for writers. Keep an eye on our social media and subscribe to our newsletter so you don't miss out on any of these announcements.
WOW: Joy, is there anything else you'd like our readers to know about either eMerge Magazine or WCDH before we close?
Joy: eMerge has just opened its first contest, The Woody Barlow Poetry Contest, an annual competition that celebrates the art of poetry and honors the memory of Woody Barlow, a renowned poet and long-time resident of Eureka Springs. The contest is open to all poets, both emerging and professional, from around the world. Submissions have been open since June 1, and will close on September 1, 2023. The top five poems will receive $100 each. All winning poems will be published in eMerge and in the next Dairy Hollow Echo anthology. I invite everyone to submit—it's a beautiful way to get connected to eMerge.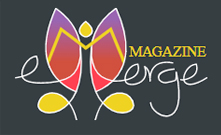 My thanks to eMerge Magazine's Managing Editor, Joy Clark. I encourage our readers to consider a residency at WCDH, where you will find plenty of inspiration in the beautiful surroundings of Eureka Springs, be well-nourished from full-course dinners each weeknight prepared by WCDH's chef Jana, and enjoy time and peaceful space to create.
Do also consider submitting to eMerge Magazine when the reading period opens on August 1. Until next time!
***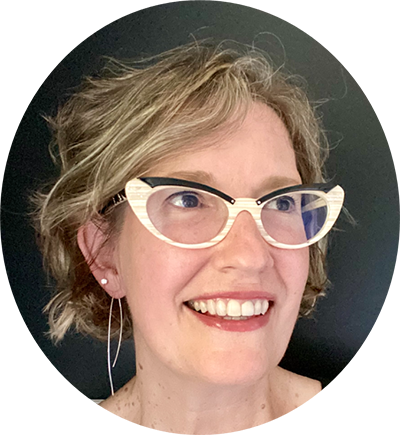 Ann Kathryn Kelly writes from New Hampshire's Seacoast region. She's an editor with Barren Magazine, a columnist with WOW! Women on Writing, and she works in the technology sector. Ann leads writing workshops for a nonprofit that offers therapeutic arts programming to people living with brain injury. Her writing has appeared in a number of literary journals. https://annkkelly.com/.