Special Note to Contestants:
We want to thank each and every one of you for sharing your wonderful stories with our guest judges this season. We know it takes a lot to hit the send button! While we'd love to give every contestant a prize, just for your writing efforts, that wouldn't be much of a competition. One of the hardest things we do after a contest ends is to confirm that someone didn't place in the winners' circle. But, believe it when we say every one of you is a true winner.
Every writer has been a gracious participant through the whole process, from the beginning of one season to the next. We've written emails to authors, agents, and publicists who have donated books to our contest, and we've shared our delight regarding the true sportsmanship among our contestants. It doesn't matter if it's one writer who placed or another who tried but didn't; all writers are courteous, professional, and wonderful extensions of WOW! Women On Writing's team. Writers' stories and e-mails fill us with enthusiasm.
Kudos to all writers who entered, whether you won or not, you're still a winner for participating.
***
To recap our current process, we have a roundtable of 4-7 judges who blindly score equally formatted submissions based on: Subject, Content, Technical, and Overall Impression (Style). That's the first step of the process. If a contestant scores well on the first round, she (or he) receives an e-mail notification that she passed the initial judging phase. The second round judging averages out scores and narrows down the top 20 entries. From this point, our guest judge helps to determine the First, Second, and Third Place Winners, followed by the Runners Up.
As with any contest, judging so many talented writers is not a simple process. With blind judging, all contestants start from the same point, no matter the skill level, experience, or writing credentials. It's the writer's story and voice that shines through, along with the originality, powerful and clear writing, and the writer's heart.
***
We've enjoyed reading your stories, each and every one of them. The WOW! Women On Writing judges take time to read them all. We recognize names of previous contestants, writers familiar with our style. We enjoy getting to know you through your writing and e-mailing. Remember that each one of you is a champion in our book. We hope that you continue to enter so we can watch you grow as writers and storytellers, because each season is a rebirth of opportunity.
Now on to the winners!
Drum roll please....
1
st
Place: Denise R. Graham
Wentzville, Missouri
Congratulations Denise!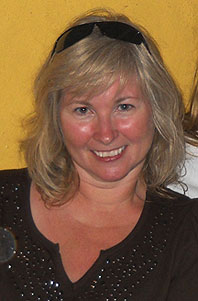 Denise's Bio:
Denise R. Graham is the author of two Young Reader fantasy novels: Eye of Fortune and Curse of the Lost Grove (Mirrorstone, 2004 and 2005). Her stories have appeared in such publications as A Cup of Comfort for Writers, a number of Magic the Gathering® anthologies, and Woman's World. She lurks in her supervillain secret lair deep in the heart of darkest mid-America with her co-supervillain, the inimitable Ron Morris, and their henchkittens, Kafka and The Morrigan. Her passions range from reading to 80s alternative music to all things Caribbean and beyond. She's a grateful Scribes Tribe groupie. Her current projects include a YA novel rewrite, a screenplay rewrite, and more flash fiction.
Better Late
"The third of every month, it's the same old story," Diane heard a balding policeman mutter to his young partner. "Some relic hits the gas instead of the brakes, and a land yacht winds up in one of the local businesses."
The vehicle in question was Diane's car. It rested peacefully amid the rubble of what was recently the atrium section of a fast food joint. The sun glinted off the shards of glass and tortured metal, and the happy yellow police tape danced on a light breeze. It was a perfect Indian summer afternoon.
Distraught diners and employees stood scattered about the parking lot, giving statements or waiting their turns. They all kept looking, pointing, whispering. Gawkers gathered on the sidewalk, and news crews vied to get the juiciest shot of the wreckage and the lone covered form in the midst of it.
Diane sat sideways in the back of a squad car with the door open, her feet on the asphalt. She clutched the blanket a paramedic had draped around her shoulders and frowned down at the orthopedic shoes she had bought just yesterday.
"I'm not a relic," she told the officer. "I'm only sixty-two. I'm not even deaf yet."
The two uniforms glanced her way. The younger one—a rookie, Diane figured by the older cop's tone—turned to frown at his partner.
"It could happen to anyone," Diane added. "My foot slipped, and I panicked. The look on his face... I tried to swerve, but..."
The older policeman cleared his throat. "Yes, ma'am," he said. "It's all in your statement. Just try to relax. We'll get you out of here as soon as possible."
Diane nodded, her eyes staring, seeing nothing.
"Any info on the deceased?" the rookie asked.
His partner flipped open a notebook. "Jason Block of 545 East Sycamore, Apartment 2B. Age fifty-two, employee, just heading home after his shift."
"He was fifty-two and working at a fast food joint?"
"Yeah, he just got out on parole a couple of months ago. Ironic, isn't it? Finally gets out after twenty-five years, and he's run down in a freak accident. Should've stayed in prison."
Diane nodded again. Her eyes snapped back into focus and locked once more on her clean, white shoes.
At last the rookie drove her home. She thanked him as he walked her to the door of her condo.
"You're sure you're all right?" he asked. "Is there someone you can call?"
"I'll be fine," Diane assured him. "My daughter always checks on me when she gets off work. I just need to lie down. I'm fine."
She peered from behind her curtain. As soon as the squad car pulled away, she slid her cell phone from her purse and called for a cab. Then she opened the bottom drawer of her desk and took out a thin, unmarked file.
One by one she removed the documents, some yellowed, some fresh from her printer, and tossed them into the fireplace. When she reached the last page, the oldest, she paused over the faded print.
_...sentence of sixty-five years...ex-girlfriend Lila Truman...body in the bathtub of her home...forty-one knife wounds...planned the killing in advance..._
Diane tossed it onto the others. The flames tore at the papers like beasts dragging down prey.
She was just slipping out of the orthopedic shoes and into her black pumps when a horn honked out front.
The cab dropped her off at the cemetery.
Her aching knees bent to lower her to the blunt-cut grass. She brushed a few stray clippings and leaves from the headstone of the cousin she used to baby-sit when they were very, very young. Then she took the small, white box from her purse and set it beside the grave.
"I took care of him for you, Lila," Diane said. "Sorry I couldn't do it sooner."
She lifted the lid of the box and watched the ashes from her personal bonfire rise on the Indian summer air.
***
What Denise Won:
$300.00 Cash Prize
1 Year Premium Membership to AutomatedEditing.com ($360 value)
$25 Amazon Gift Card
Publication of winning story on WOW-WomenOnWriting.com website
An eBook pack
Interview on WOW!'s blog The Muffin
2
nd
Place: Maria Mankin
Mountain View, California
Congratulations Maria!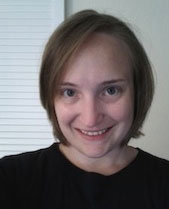 Maria's Bio:
Maria Mankin lives in the Bay Area with her husband. A graduate of Emerson College, she taught preschool for five years before deciding to write full-time. She has published five resource books with Pilgrim Press and has contributed to several anthologies (under her maiden name Tirabassi). She takes great joy in writing a daily haiku journal, as well as exploring best practice for engaging young readers outside the classroom.
Shades of Grey
There were twelve steps up to the chancel. The only relief from the oppressive darkness was a streetlight shining dully through the rain-streaked windows. Ann forced herself to count each tread as she inched up.
When she reached the top, she slid to the right until she reached the edge of the pulpit. She crawled inside and curled up against the warm, damp wood. It smelled like varnish—a heady, sweet aroma that she pushed her nose into until her breath came evenly. Even when she pulled her head away, she felt as though she had squeezed inside a violin. She closed her eyes.
The storm had begun again, and she listened to it beating against the tin roof. One of the windows had been left ajar, and the breeze kept Ann from dozing off to the rhythmic melody pounded out above her.
She stuck her hand up and felt around on the shelf over her head. She nearly knocked over a glass she knew was still half full. Her fingers brushed over worn leather, traced the inlay on its cover and kept moving. She finally found the book she wanted. Ann pulled it down carefully and set it on her chest. Propping herself up, she allowed it to fall open and squinted at the page; she could barely make out the words, but she began to sing softly. Her voice was reedy, sharp.
She took a deep breath and sat up straighter. "Holy, holy, holy"—her voice was still off-key, but she kept singing, struggling to read the words as she went—"though the darkness hides thee..." Her voice sounded hollow, and she trailed off before she could remember the next line. She lay back down and pushed the book off of her stomach.
The rain still came on, but over it, she heard another, more irregular banging. It sounded like the vestibule door slamming open and shut downstairs, but she had locked it when she came in. She heard it again, but this time, there was a longer pause, and then, nothing.
Ann fingered the hard lump the keys made in her pocket. They bit into her thigh, and she could recall shoving them in there after unlocking the door. She had locked it again when she came in—she had. She squeezed her eyes shut, remembering. She had.
The wind had been gusting hard when she snuck in, and she hadn't paused downstairs. The social hall still stank of lilies, and she had hurried past the classrooms and up the stairs without looking left or right, but she was certain she had stopped long enough to flip the lock back into place. She lay still, her fingers trembling against the open pages of the hymnal.
"Annie?"
The voice was so close that Ann recoiled and smashed her head against the pulpit. She opened her eyes, blinking fiercely. "Helen?" She took a deep steadying breath and reached out to brush her sister's hair back softly. "You made so much noise."
"I was quiet as a mouse," the girl was indignant. "I surprised you, didn't I?"
Ann sat up, "You didn't bang the door downstairs?"
"Oh," Helen pulled back, "Yes, that was me."
"How did you find me?"
"Wasn't hard."
They sat together, the rain drumming harder overhead. Ann could make out her sister picking intently at a scab on her knee, her breathing rough and her cheeks wet.
"Do you believe in ghosts?" Helen whispered. She leaned closer to her sister, her skinny arm damp against Ann's.
"No."
"Do you think she's in heaven then?"
"I don't know," Ann said.
Helen slipped her small hand into Ann's. "I don't want her to be in heaven. I want her here."
Ann stared through the shadows. Their mother had preached from this pulpit almost every Sunday of Ann's life; it was as much home to them as the parsonage next door. She had raised her daughters to be compassionate and generous and forgiving, to love justice.
Justice? Forgiveness? She wanted to tell her mother to go to hell for leaving them like this. She wished she could scream or smash something or just find a way to stop this slow suffocation.
Instead, she wrapped her arm around her sister and pulled her closer. She swallowed hard, once, twice. "I know," Ann said.
***
What Maria Won:
$200.00 Cash Prize
1 Year Standard Membership to AutomatedEditing.com ($240 value)
$25 Amazon Gift Card
An eBook pack
Interview on WOW!'s blog The Muffin
3
rd
Place: S. Paulina Nelson
San Diego, California
Congratulations Paulina!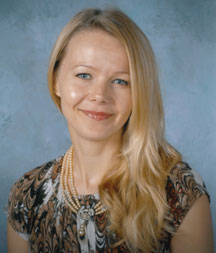 Paulina's Bio:
S. Paulina Nelson's love of the English language began with her immigration to the U.S. from Poland at the age of 6. As an undergraduate, she minored in creative writing with an emphasis on poetry. Her poems have appeared in The Christian Science Monitor and have placed in the Dorothy Sargeant Rosenberg poetry prize. Inspired by her students' love of literature, she began writing short fiction last year. Paulina happily teaches 7th grade English at Carmel Valley Middle School in San Diego, where she lives with her husband and son.
Seeds of Change
Nothing grew in our neighborhood. Nothing but weeds anyway, of which I was one. Kinky-haired kids like me seemed to sprout up from the cracks in the sidewalk; when one got hauled off to juvie, or got himself killed, or more rarely, managed to flee to a nice suburb, two more would pop up and take his place.
Everyone believed that except Miss Cassidy, my old teacher, who smiled like someone who grew up looking out at a lush lawn instead of a broke-down convenience store. She had overlooked my crime of taking two dahlia seeds for the growth cycle project instead of one, perhaps sensing how desperately I craved something more than standard issue.
Oh yes, it was time for that extra seed to begin its frilly pink life in the ghetto of my Grandmama's yard. Square by square, I released the dahlia from its safehouse of Kleenex.
"Neala! Where you going, girl?" Grandmama said, seeing me at the front door, gripping my tools: an empty juice jug and a wedge-shaped cake spatula.
Wordlessly, I slipped out, letting the screen clack closed.
"Don't you know the streets got your mama?" she called after me. Even without looking, I knew Grandmama would move from the ratty couch to the well-worn chair by the window where she anxiously awaited my daily return from school.
In stabbing the makeshift spade repeatedly into the stubborn ground, I barely heard the car roll up. A voice from inside a low rider with a glittery paint job and blinding chrome wheels threatened, "Hey you! Ain't gonna grow no damn daisies 'round here!" The passenger stared me down, flashing his gun to make it clear who decided the tenor of this neighborhood.
I stood there mutely as wetness darkened the front of my jeans and pooled around my only pair of sneakers. The gangsters erupted in laughter before tearing off down the street, leaving me wailing in shame and fury. Wailing for the lack of sidewalks, for the sirens at night, for the old-ass library books that I've already read twice... only the surprise of Grandmama's arthritic fingers gripping my shoulders made me stop.
Marginally disguising her own anguish, Grandmama took the jug and filled it from the spigot. She began watering the spot where I had so lovingly set the nascent dahlia, cultivating my hopes for pastel cardigans and hair that smelled of apples like Miss Cassidy's.
The next day, at 8 a.m., I found Grandmama at the front door, pocketbook in hand, manila folder tucked under her arm. "I'm walkin' you to school today, Neala. And I'm 'ona have a talk with that principal a' yours," she said, punctuating with a stinkeye that stops a child from protesting anything.
When we arrived at school, we marched straight to Mrs. Adler's office, and found her staring, zombie-like, into her monitor. She waved us in without raising her eyes. "What can I do for you?" she asked in the dull voice of someone who could do nothing for us.
Grandmama opened the manila folder across Mrs. Adler's desk, revealing the seed cycle poster I had made last year, each petal on the mature flower painstakingly crafted out of red tissue paper so that it looked alive. "This," she pinpointed the first box, "is where we are. And this," her wrinkled fingertip rested gently on my vibrant bloom, "is where we need to be. There's a board meetin' tonight, and I want those politicians to tell my granddaughter why she can't grow flowers in her own yard 'thout being hassled by punks who should be in school. And furthermore, why they fire that nice Miss Cassidy when all Mrs. Woods do is worksheets?"
I knew then, that even though Grandmama barely left our little clapboard house, she understood all the disappointments I had ceased mentioning long ago.
Mrs. Adler cast a doubtful look, as if she was about to crack open my academic record to determine my worth. "With all due respect, Mrs. King, what would Neala share with the board?" she challenged.
"We're all flowers trying to grow in a garbage can," I added quickly, startled by the force of my own voice.
The principal pinched my project between her fingers. A minute dripped from the clock before she said, "So, you do speak, and it seems you have something important to say."
And there, in that six-by-ten foot gray cell of an office, hope took root in my heart.
***
What Paulina Won:
$100.00 Cash Prize
1 Year Standard Membership to AutomatedEditing.com ($240 value)
$25 Amazon Gift Card
An eBook Pack
Interview on WOW!'s blog The Muffin
RUNNERS UP (In no particular order):
Congratulations to the runners-up! It was very close, and these stories are excellent in every way. Enjoy each one's story!
Click on their entries to read:
Unbuckling Orion's Belt by Michelle Martinez, Spring, Texas
Beacon by Fran Haley, Zebulon, North Carolina
A Preponderance of Hope by Anne Muccino, Overland Park, Kansas
The Exhibit by Jacey Fortin, New York, New York
Justice Unleashed by Ann Swann, Odessa, Texas
Time Standing Still by Mary Blalock, Cowpens, South Carolina
Spellbound by Kristen Boe, Scottsdale, Arizona
What the Runners Up Won:
$25 Amazon Gift Card
An eBook Pack
Interview on WOW!'s blog The Muffin
HONORABLE MENTIONS (In no particular order):
Congratulations to our Summer Contest Honorable Mentions!
Your stories stood out and are excellent in every way.
Answers by Sandra Walker, Deming, Washington
Needing to Forget to Remember by Madeline Cole, Iowa City, Iowa
Reap What You Sow by Geeta Isardas, West Toluca Lake, California
Carry the One by Cheryl Fines, Brandon, Manitoba CANADA
Last Summer by Nancy McCaffrey, East Moriches, New York
Wherever I Land by Lisa Ann Hayes, Austin, Texas
The Clay Lady by Patti Cavaliere, East Haven, Connecticut
Snatch & Grab by Amy Severson, Athens, Georgia
Your Mother and I Have Some Concerns About Your Worth by Linda Courtland, Sierra Madre, California
Bamboozled by Heather Newton Derks, Sparta, Ontario CANADA
What the Honorable Mentions Won:
$20 Amazon Gift Card
An eBook pack
IN CLOSING:
This brings our Summer 2011 Flash Fiction Contest officially to a close. Although we're not able to send a special prize to every contestant, we will always give our heartfelt thanks for your participation and contribution, and for your part in making WOW! all that it can be. Each one of you has found the courage to enter, and that is a remarkable accomplishment in itself. We're looking forward to receiving your entries for our next contest. Best of luck, and write on!
Check out the latest Contest: