ho says writers need to focus on one genre? Kristen Painter began her career as a paranormal romance author with a steampunk romance among her publishing credits. She also published some poetry and the occasional magazine article before successfully carving out a niche as a gothic urban fantasy writer. She is currently at work on her House of Comarré pentalogy, with the third installment, Bad Blood, scheduled for release this month.
WOW! sat down with Painter to talk about her process and how she managed to stake her claim, so to speak, in the world of urban fantasy.

WOW: Thanks for speaking with us, Kristen! You're certainly not afraid of taking on new writing challenges. Your first books were paranormal romance novels, but you have since established yourself in the gothic urban fantasy genre as well. What appeals to you most about urban fantasy, and how did you carve out your own niche?
Kristen: I love so much about urban fantasy, but the aspect that appeals most to me is the absolute possibility that anything can happen. It's truly a genre where imagination is king. As far as carving out my own niche, I think it's a little early to say that. I just write stories that entertain me and hope other people like them, too.
WOW: I love that imagination drives this genre! In your opinion, what elements should a good urban fantasy novel contain?
Kristen: This is really one of those "to each their own" kind of thing. What I like may not be what you like as a reader. Having said that, I love great characters, twisty plots, and some strong emotions. Love and hate are great motivators.
WOW: Strong characters with strong emotions always seem to attract readers—especially in a series like yours. How do you use love and hate to keep the plot going?
Kristen: Love and hate are the core emotions, aren't they? We're driven by those emotions. I'd say they keep most plots going. Very few characters act out of a sense of burning meh.
WOW: So true! Can you tell us what makes a book an "urban fantasy" as opposed to regular fantasy?
Kristen: When I think of regular fantasy, I tend to think of dragons and swords and settings that are vaguely medieval. Urban fantasy for the most part tends to be just that—urban. The setting is typically a city or a more modern environment.
WOW: How did the idea for the House of Comarré series come about then?
Kristen: It's actually a pentalogy, which is just a fancy way of saying it's going to be five books in total. The story really began with Chrysabelle. Since college I've had the seed idea for her, this girl with a gold tattoo who was so much more than she appeared to be on the surface. The books grew out of her.
WOW: Once you had the idea for the first book, how did the plot develop? Did you sit down and plan each step of the book, or do you write as the ideas come to you?
Kristen: I tend to see beginnings, things that happen along the way, and a general sense of the end. So I just start with that beginning and see where it takes me, hopefully toward one of the events I want to happen along the way. I definitely let the story lead me, though. It's the discoveries along the way that make the writing worthwhile.
WOW: Sometimes those discoveries take the book in a whole different direction! It does seem like there's never been a better time to be a paranormal romance or urban fantasy writer. Why do you think these genres are so appealing to readers?
Kristen: These genres take us beyond ourselves and give us experiences we'd never have otherwise. Lots of people know what it's like to live in a small town, but not what it's like to live in a small town with a vampire neighbor. These genres are fun escapes, and for many people, the need to escape from the pressures of daily life has never been greater.
"I think the best, most important marketing is to write the next book."
WOW: As a niche author, how important is marketing, and how do you stay connected to your readers?
Kristen: I love Twitter! Probably too much. Twitter is fun because it's such an immediate connection to readers and other authors. I also try to stay active on my Facebook page with updates about what I'm doing, what I'm working on, and other non-writing related odds and ends. Social media is what you make of it. It can take as little or as much time as you let it; but for me, it's a great way to stay current with readers. As for marketing—I think the best, most important marketing is to write the next book.
WOW: That's an interesting thought, and one that probably doesn't get enough attention. So then, how does writing the next book help with marketing for all of the newbies and debut authors out there? What if you feel like you only have one really great book in you?
Kristen: I've never felt like one book was all I had in me, so I can't answer that question. As for how it helps with marketing, I guess the biggest thing is that the next book gives readers something to look forward to and keeps your name out there.
WOW: Now for something we'd all like to know—can you tell us about your typical writing routine?
Kristen: My writing routine changes; but at the moment, I'm engaged in something my writer friends and I call Writer's Camp. It's basically a group of writers who get together and work for the day. We all write different genres, but the energy of the group is astonishingly productive. We typically work from about 10:00 a.m. to 6:00 p.m. I sometimes work later depending on how the flow is going. A good day for me, a really good day, is 3,000 words. I'm not a fast writer, and I've come to accept that.
WOW: I'd love to know more about the Writer's Camp. What can you tell us about it? How does it help your productivity?
Kristen: We just call it Writer's Camp; it's not an actual organization. It's just a few of my writing friends who gather either in the library or each others' homes to write together. We do it basically for the accountability and to have a little company, instead of spending most of the day alone, which is typically what most writers do. We stay off the Internet (for the most part) and keep the talking to a minimum. Critique partners can be great if you have the time; but most authors are under deadlines, which means time isn't a luxury. Being accountable to someone else is great, though. That can really help motivate you.
WOW: It sounds great and like something that any group of authors that live close to each other could organize. Thanks for sharing your idea for Writer's Camp with us! How do you keep track of all the ideas you have? What's a system that works for you for meeting deadlines?
Kristen: Old fashioned yellow legal pads and sticky notes. Occasionally, a spiral bound notebook or two. I have to write my ideas down longhand for some reason.
"...the best way to learn how to write is to read, write something yourself, then be willing to put yourself out there."
WOW: Who are some of the authors you admire most? And is there a particular writing how-to book that you would recommend?
Kristen: I admire too many authors to name them all here, plus I'd leave someone out and feel like a moron. I'm not a big writing how-to book person. Stephen King's On Writing is a classic; but the best way to learn how to write is to read, write something yourself, then be willing to put yourself out there.
WOW: Absolutely. You'll never know if you don't try. What advice would you give to writers who are looking to establish themselves in a particular niche?
Kristen: Read in that genre, then write what entertains you. Don't worry too much about rules; worry about telling the best story you can.
WOW: Thank you for the words of inspiration! What's next for you?
Kristen: I'm currently in the end stages of the rough draft for book four, Out for Blood. Once that's turned in, I'll jump right into Last Blood, book five. Beyond that, I have an idea for a spin-off series I'd love to write.
WOW: It sounds like readers will be seeing much more of your work for a long time to come. Thanks again for speaking with us, Kristen!
Find out more about Kristen by visiting her website: https://kristenpainter.com/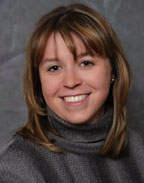 Sara Hodon is a freelance writer whose work has appeared in Match.com's Happen magazine, History, Pet Business, American Spirit, and WritersWeekly.com, among others. She blogs about the trials and triumphs of the writing life at Adventures in the Writing Life.
Sara's articles on WOW!:
How to Start a Writers' Group in Your Area
Delicious Dish: Interview with Shirley Jump
20 Questions with Allison Winn Scotch
Interview with Katherine Ramsland, Ph.D.
-----
Enjoyed this interview? Check out these related interviews and articles on WOW!:
On the Steamy Side with Louisa Edwards: The Queen of Culinary Romance
Walking the Hot-Blooded Tightrope: Interview with Shannon K. Butcher
The Paranormally Perfect Romance Series of Nalini Singh
Interview with Red Hot Gena Showalter
20 Questions with Literary Agent Elaine Spencer of The Knight Agency