omen scientists can be some of the best at explaining science in simple terms: it's a niche market where women can thrive. But even within the broader category of science writing, you can—and probably should—find a micro-niche, something for which you can become known and can bank on.
Three writers join us here to talk about how they found a micro-niche within science writing. April Pulley Sayre is known for her chants and poetic rhyming science books for the youngest readers. Ana Maria Rodriguez likes to keep an eye out for cutting-edge research and find a place to write about it. Linda D. Williams is known for her clear, easy-to-understand approaches to technical subjects, especially for teens.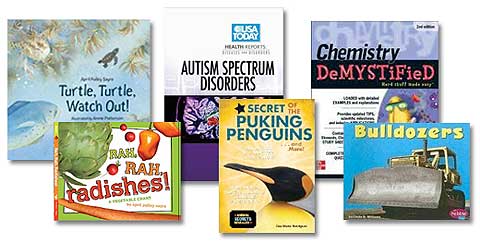 WOW: How did you choose the niche market of writing about science? Education, background, dumb luck?
ANA: Born in Buenos Aires, I am the daughter of Spanish immigrants who moved to Caracas, Venezuela, where I grew up. I completed a Ph.D. in biology before moving to Texas for two postdoctoral trainings. I was a scientist for about twenty years, doing experiments in biomedical sciences at university labs, teaching graduate and undergraduate students at universities, and writing articles about my work for science journals. Although I liked the hands-on experiments, my true passion was doing research in the library, digging the hidden jewels of written treasure. I don't feel the pass of time when I am immersed in the library looking for information about a fascinating topic.
My job and my husband's became extremely time-demanding, and we moved a lot. There were not enough hours in the day to do my lab work and to raise my children, so I decided to change my job and work from home instead. Writing about science for children and adults seemed and felt the right course to follow since I had years of expertise doing science, and I had already taken courses from the Institute of Children's Literature to learn the craft and the business of writing for children.
I began submitting articles to magazines. I received many rejections, but I continued to write and read to improve my craft. Finally in 2000, Highlights for Children accepted my first article, "The Children Who Fought Smallpox." Shortly thereafter, YES Canada's Science Magazine for Adventurous Minds accepted my second article about microbes living in extremely hot environments. Now, eleven years later, I have over eighty-five articles in magazines and sixteen books published.
APRIL: I have a BA in biology from Duke University, so I trained in science first. I went on to receive an MFA in creative writing from Vermont College. I learned my "chops" as a science writer by working for a popularized science magazine, Vertices. It was run by students, and I was editor for a year. For my first job, I had offers to be a medical writer or to intern at National Wildlife Federation, writing about conservation. I chose the later because of my love of nature and the environment. So, I further developed my writing skills on the job at National Wildlife Federation and also at National Geographic as an intern.
LINDA: I'm an example of Albert Einstein's statement: "I have no special talents. I am only passionately curious."
I wanted to be a cardiologist ever since I saw an open heart surgery movie in sixth grade health. I was pre-med in college until I got into a microbiology lab. Fascinated with the unseen world shown through a microscope, I switched majors to follow the research path and never looked back. Now I work in an academic medical center with clinicians and researchers.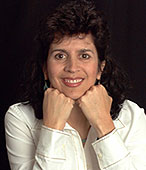 "My strength is in the ability to translate highly technical information into what I call 'plain English.'"
~ Linda D. Williams
WOW: Even within a niche market, it's possible to specialize. How do you see yourself as a science writer? What extra spark do you bring to the niche?
ANA: I see myself as a writer that readers will come to for the latest in science, for understanding hot topics, for learning about outstanding scientists and inventors, and to have fun as they learn. A few editors have commented that I can present difficult topics in a clear and entertaining way. I base my articles and books on the most current scientific discoveries published on science journals, science news, or discussed on science conferences.
I also bring to my writing years of expertise doing science experiments. I have the background to understand the experiments and why scientists chose to do what they do to answer science questions. My science background also lets me place the scientific questions in a larger context that gives a closer-to-home meaning to the experiments.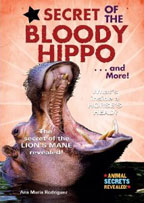 For example, in Secret of the Bloody Hippo...and More!, I tell the story of why scientists study the horse's head. This makes sense when you understand there is a structure in the horse's head that helps cool their blood during exercise.
My extra spark also comes from using humor in my science writing and presentations. I know from personal experience that science experiments often lead to amusing situations. No matter how well you plan, something unpredictable will happen. When I interview scientists, I ask about funny situations, and usually they have a story.
For example, the scientists studying the chameleon's sticky tongue mentioned that some chameleons seemed to be grumpy, especially after a long day doing experiments. One of the chameleons shot its tongue at the scientist's nose, and they remained glued to each other for several minutes until the chameleon finally released him!
APRIL: My spark is joy. I love the subject, and I like to play with language, so I tend toward energized, sometimes lyrical writing.
LINDA: I have been incredibly fortunate to have worked in several high-tech areas with a science degree. I worked at NASA-Johnson Space Center in the biomedical sciences division and headed up the Space Station Science Office. In that position, I learned a lot about science in microgravity and the engineering design it takes to build a laboratory environment in space. I worked at Rice University as a liaison between the natural sciences and engineering colleges, where over 50 percent of my daily activities involved working with researchers doing all angles of nanoscience/nanotechnology and its applications. Now, at the University of Arkansas for Medical Sciences, I get to see how basic science translates into clinical treatments and cures.
My strength is in the ability to translate highly technical information into what I call "plain English." That ability provided the impetus for the Science Cafe I started nearly five years ago. I love to share science discoveries with students and the lay public. Watching them catch the excitement and possibilities of science discoveries is great fun.
WOW: How do you find appropriate markets for your science writing?
ANA: When I began submitting about ten years ago, I proposed articles to the magazine market; and a couple of years later, I added the book market. I look for topics that fascinate me and do exploratory research to determine if there is enough material for an article or a book-length proposal. Then I search for a market using the Children's Magazine and Book Market references. My science writing is very how-to oriented, so I look for publishers that publish materials that focus on the why and how of science with a human story behind the process.
For example, when I decided to write the Animal Secrets series, I linked its content to the science school curriculum fourth grade and up) and proposed it to a publisher for the educational market. I searched the market for educational publishers and also asked my fellow writers at SCBWI-Houston who write nonfiction. Their advice and recommendations have been extremely valuable finding the right publisher for my work.
Another way to find a place for my work is at writers' conferences that invite editors. I prepare a proposal about a topic I find fascinating and that would also fit with the type of books that particular editor publishes. It's like matchmaking. Finding common interests and goals between you and a publisher is a good start to a hopefully happy relationship.
APRIL: Mostly I write first, send out, get rejected, and occasionally get accepted. I keep my eyes peeled for opportunities, but there's nothing really systematic about my work finding markets. Others do that better than I. Mostly, I keep an eye out for things that I, or my other non-fiction writing friends, can do. About 80 percent of the opportunities that I hear about, I pass along to others I know. Because I'm busy enough with my own little things I like to do. Much of my work is written first, submitted later. So, I have lots of writing compost—pieces that have not flowered to become books yet.
LINDA: First, I check out the Writer's Market and other publications. I have also gotten a couple of assignments from editors I met at conferences. However, I usually just query non-fiction publishers who carry science, space, medical, or engineering books.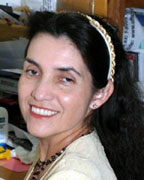 "The market is tough, and writers have to keep their name fresh in editors' memories."
~ Ana Maria Rodriguez
WOW: Once you become known as a good writer in a niche market, do you find yourself getting calls from editors? In other words, have you developed a reputation within your niche, and does it help you get work/assignments?
ANA: Actually, yes, this has happened several times. One book editor called me right after I turned in my final draft, asking me to write another book for her. And after years of working with two Canadian children science magazines, sending them proposals every two months (from which they always pick at least one), now they ask me to write for them before I send them a proposal.
Another magazine editor I see sometimes at conferences, always asks me what I am working on and to send it his way. Also, once an editor recommended me to another editor she knew, and this contact ended up with a book contract. But I have learned that in spite of this, a writer has to continue sending proposals to known and new editors if she wants to publish regularly. The market is tough, and writers have to keep their name fresh in editors' memories. Editors are very busy people who receive proposals from many writers every day, so we need to stay present in their memories to be competitive.
APRIL: I do get some calls. But this was more common in the past when I did more school/library writing. Now, I don't usually do work for hire or assignments; it would have to be an incredibly juicy, fun deal for me to forego royalty. Usually, these days when an editor calls you to write a nonfiction book, it is work for hire. I don't do that, so I'm not on those editors' lists. But a lot of editors know my work; and occasionally when I see them at conferences, they try to entice me to write something for them. But from me, they want more of a heart-deep project, something that I generate and complete.
I have no shortage of ideas, and I'm consumed with pursuing those ideas and seeing them to completion. Right now, I am writing a book for families about wildlife gardening. It wasn't the original book I was planning, but an editor saw what I had written on wildlife gardening and asked me to fit it to the family market. So I gave her a proposal, and she contracted me to write it. Usually, though, I write first, sell later. I only sell based on queries for older, more extensive projects—those longer than 5,000 words or so.
LINDA: Yes, I have written books that were somewhat technical, but not particularly scientific like the Capstone Press Mighty Machines picture books about different types of heavy equipment and vehicles. An editor called and asked if I was interested. Of course, the answer was, "Absolutely!"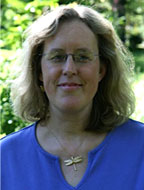 "Go to the source—the real source. Immerse yourself in a topic as much as you can." ~ April Pulley Sayre
WOW: Any tips for other women who want to break into science writing?
ANA: I have a science background; but if you want to write about science and nature, you don't need to have it. A passion for and an understanding of the scientific process are necessary, and most of all a commitment to deep research and making sure your facts are accurate. This is very important in science writing, and in general in non-fiction writing. If your research is not accurate, an editor will remember, and this is not the way you want an editor to remember you. Don't be happy with basic references. Use primary sources: original articles, letters, journals. Talk to scientists—they love to talk about their work! Today, the Internet, e-mail, Skype, and other online forms of communication help writers find their sources much easier than before. Take pictures and read what others have written about your topic, and how you can link it to a current event or update it or present it from a novel point of view.
APRIL: Go to the source—the real source. Immerse yourself in a topic as much as you can. It's so much easier to write and get the facts right when you've touched/tasted/experienced things and interviewed people directly involved. It's not always possible, but it's worth a shot. And if you can't sell the article or book, who cares? You just had an awesome, life-expanding experience. Besides, chances are that experience will fertilize something else later at the minimum.
LINDA: Although it is not imperative to have a background in science to write for this niche, it has helped me a lot. Most scientists have a hard time explaining their work in simple terms to the lay person. They don't even realize they are using technical terms that are not commonly known. Be ready to translate technical jargon into plain English.
WOW: Any other comments about writing in niche markets or in particular, the science niche market?
ANA: One way of breaking into print in science writing or another non-fiction writing is to write about local or current issues. For example, I live in Texas, and we are now going through the worst drought ever. Writing for local or national publications (newspapers or magazines) about specific effects of this drought is not only important but timely, and linking your work with an event that affects people has a better chance of publication than one that has no ties to a current event.
How has the drought affected farmers? What consequences does this have in your grocery store? Fires have been a serious problem, so here is an opportunity to write about the good and the bad of wildfires. How has the drought affected wildlife? Which animals and plants have suffered the most? Which ones tolerate drought better? Why? When I write about science/nature, I don't write only about the facts.
At the beginning, my editors liked the content of my work, but they found it "too academic." It sounded like a scientist talking to another scientist. I really got their point one day when I read one of my articles to my non-fiction critique group. The look on their faces told me all I needed to know. I needed to write like I would talk to a young audience and put a storytelling spin to it.
APRIL: It sounds so clinical to speak of this niche market, as if I had some grand design to wedge myself into it. The fact is, I love nature and science. I've studied it all my life. I read science articles every day, just as part of my routine. I garden and watch little creatures and observe plants and travel to see wildlife and talk about wildlife with my husband, who is a science sort, too. I speak to thousands of educators and school kids each year about non-fiction writing and science. So, these subjects are the fabric of my life, not a sideline. That is why I write so much about them.
LINDA: My books in the McGraw-Hill Demystified series are meant to communicate science in a conversational way. For example, Chemistry Demystified, 2nd Edition provides basic information, quizzes, and tests to refresh a student's chemistry knowledge or help someone (who is thinking of studying nursing) get a taste of chemistry. It might help with the decision of whether a science career is right for him/her.
***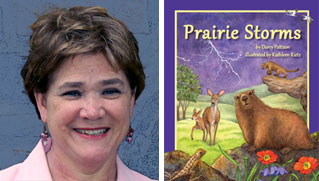 Darcy Pattison, author of picture books, novels, and how-to-write books, has been published in eight languages. She studied for her master's degree at Kansas State University, Manhattan, KS. She returns to the wide, open skies of our heartland's prairies in her first science/nature picture book, Prairie Storms (Sylvan Dell, www.prairiestorms.com). She follows this with another nature book next year, Desert Baths (Sylvan Dell).
She is also the winner of The Help Children's Story Contest, with her story, 11 Ways to Ruin a Photograph. This book will be available soon as a paperback or e-book.
-----
Enjoyed this article? Check out these related articles on WOW!:
Children's Nonfiction: A Niche Worth Pursuing
Write Nonfiction for Kids? Break Out with a High-Concept Idea: Interview with Carla Killough McClafferty
Writing for the Educational Market
Interview with Bestselling Science Writer Mary Roach
Five Things You Need to Know to Write for Magazines