rom potty training to tantrums to packing the best school lunch, print and electronic media are bursting with articles and essays written by freelancers on parenting conundrums. The opportunities to write about parenting topics may seem endless; however, the competition for assignments and acceptance of submissions is also stiff. Wondering how you can stand out in the hundreds or thousands of queries editors receive from parenting writers just like you?
Writers are finding success by narrowing their focus and building a niche on a topic they are passionate about: the issues their own families face. From teen issues to school nutrition to parenting the strong-willed child, a specialty area can help you to develop an expertise and connection to readers that attracts editors.
"Many of us, myself included, get great story ideas from our own parenting experiences," says Teri Cettina, a parenting and personal finance writer who co-authored the e-book, Cash In On Your Kids: Parenting Queries That Worked. "We face a particular challenge, look for answers, don't find too many articles about it, and decide this may be a topic worth pitching as an article."
When those articles turn into many, there is a chance that you are...
Discovering Your Specialty
Choosing an area to focus on cannot be based on a fleeting parenting challenge that consumes your attention for a few days. Or the latest and greatest approach to parenting that you've been trying out with your own kid for the past month. The longevity of your success will depend on your passion for the topic, which shines through to the editors and eventually, your readers.
"Niches that work in the long run come from deep places," says Christina Katz, author of three books from Writer's Digest on helping writers build their careers including the book, Writer Mama: How to Raise Your Writing Career Alongside your Kids. "If you don't see yourself writing about the topic for the next five to ten years, then it's probably not a good niche topic for you. And any topic that is expected to be a prosperous niche has to appeal to (a) wide audience; and by wide, I mean an audience in the millions."
Katz adds that a writer's platform is a natural extension of the writer—not something that is outside of her. She has seen a big misconception that finding a niche requires a mental exercise.
"When writers choose a specialty based on what they think it should be or what they want it to look like, it doesn't usually stick because it doesn't hold enough energy to compel (them) forward in their career," says Katz.
There are tons of different niches within the parenting field—from raising a toddler or parenting a girl (or boy) to the more specific topics of raising a special needs child, a child with food allergies, or an adopted child. A niche is inherently a distinct segment of a market; however, your specialty can be as broad or narrow, within the overall parenting umbrella, as you determine meets your goals. And even if you pick a very specialized topic to grow your career, like parenting a kid that will only eat food that is orange (okay, I'm kidding), that does not prohibit you from writing outside of your specialty when the mood strikes (or the assignment).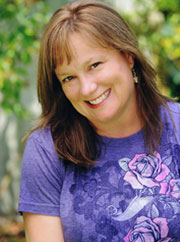 "If you don't see yourself writing about the topic for the next five to ten years, then it's probably not a good niche topic for you." ~ Christina Katz
Growing Your Expertise
While you may have lived with your toddler for the past year that does not necessarily make writing about living with a toddler the best fit as your specialty area.
When I began to consider claiming military family life as my niche, I tried to figure out whether or not my idea of military life would translate well to my audience since I sometimes take a nontraditional approach to living mine. I read articles and blogs to determine if my experience and point of view could appeal to a wider audience within the military community and researched what types of markets might fit my writing.
Initially, I took my ideas for a test drive to determine whether this was something I could do for the long haul before any official commitment. My test drive ended up becoming a high speed car wreck due to not being aware of some of the rules that come with building a niche on a personal topic (more on this topic later). But after my initial missteps, I found others could relate to my essays on my military family's life and articles that covered topics that were of concern to me as a parent.
As you take your niche for a test drive, if the topic doesn't "click," you may want to reconsider little Betty's struggle with eating vegetables as a better idea for an article rather than years worth of articles on nutrition and toddlers. But whether a topic works right away or involves some false starts, don't get discouraged because you can still create great work that will sell along the way to developing the best platform for you.
"I wanted information, but not only from experts. I wanted information in 'mom language.' That's why I started writing." ~ Julia Garstecki
Connecting With Readers
One benefit of building a niche on my family's everyday experiences has been the endless source of ideas they provide me. I have also been able to connect with readers because of my own parenting experiences, which I feel have led to more assignments.
"You will never run out of material because your children are always changing and growing," says Katz. "Every time your kids hit a new stage or personal challenge, that's fodder for new writing topics.
"If you find yourself talking about a parenting topic at school or activity pick-up times with other parents, those are probably topics that you may want to write about," says Katz.
Julia Garstecki, a freelance writer whose writing niche is based on parenting a special needs child, began writing because she found too many clinical sounding articles when she began gathering information on her son's situation.
"I wanted somebody who went through what I was going through to tell me things would be okay," says Garstecki. "I also wanted information, but not only from experts. I wanted information in 'mom language.' That's why I started writing."
Garstecki says she writes a lot about things she wants or needs to know for her own family, which translates into better interviews for her articles since she is seeking information that other parents may also be confused on or interested in for their child.
Jenny Kales, a freelance writer, mother of two, and creator of the popular food allergy blog, The Nut-Free Mom, has found that she is able to deeply connect with other parents whose children are nut-allergic through her writing.
"They see me as one of them, and I think it gives you more credibility and humanity when someone can see your platform and realize that you are speaking from experience," says Kales. "Many other writing opportunities, as well as other platform-building opportunities, have come my way due to the fact that I'm presenting a parent's perspective on this subject."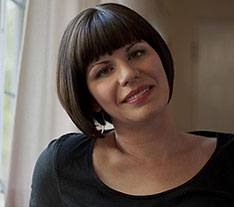 "Many other writing opportunities, as well as other platform-building opportunities, have come my way..." ~ Jenny Kales
Watch Out for TMI
While the story you told the extended family about Tommy shoving a sock, two trains, and a diaper down the toilet sounded really funny at Thanksgiving, it may not be a good candidate for four paragraphs worth of material in your article on taming an out-of-control toddler.
"You certainly can use your own parenting struggles, challenges, and joys as story ideas," says Cettina. "However, it may not always be appropriate to include your own story in the article or the query. The most important thing is to know whether the magazine or website you're pitching likes first-person experiences in their articles."
Cettina has found that some magazines, like Parents, almost never want your family's story included in a feature article. "They are looking for an objective, journalistic reporting of an issue," says Cettina. "On the other hand, that same magazine's 'As They Grow' section welcomes personal experiences right in the lead of the piece."
What should you do when considering including your own family's story in an article? Review the publication you're pitching, see if their articles include first-person anecdotes, and pitch your story query in a similar format, according to Cettina.
While your own story may not be the best bet for use in your article, it most certainly can be your source of inspiration for the piece. What you learned from Tommy's plumbing experiment can be a tip article to other parents of toddlers on quick tricks for fixing a clogged toilet or an article on the over-the-top ways toddlers can get themselves into trouble.
"Even if you don't write about your family's personal experience with, say, bedwetting or bullying, editors are often attracted to writers who have a personal interest in their subject and who mention that in their query or e-mail," says Cettina.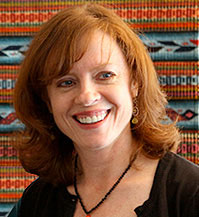 "...editors are often attracted to writers who have a personal interest in their subject and who mention that in their query or e-mail." ~ Teri Cettina
Protect Your Baby (and Babies)
While the old saying goes "but words will never hurt me," the truth is that they do hurt and can hurt more than just you, the writer. Because you have chosen to write about a "touchy" subject (parenting), someone will most likely be offended by how you handle the topic you have chosen to focus on. Because of this, it is important to make sure that your family is okay with what you are sharing and that you will be okay with what people will say about what you are writing.
"I try to never embarrass my daughter, so I ask her if it's okay before I might share something that has personally affected our family," says Kales. "Now that my daughter is older, I'm even more vigilant about not involving her personal stories or feelings on something unless she expressly permits me or wants me to..."
Kales adds that she's had a few experiences where people have posted nasty things on her blog, mentioning her or her children in a derogatory way. "This has happened only rarely; however, it does feel like a punch to the gut.
There are a few people out there who are absolutely infuriated by food allergies, and they can say some very outrageous things."
My own initial missteps happened when I failed to realize how my usual sarcastic nature would translate to the very close-knit military community I lived in, as I started to write my first column on life as a military spouse. What I had seen as a humorous take on the military installation where we lived turned into what some saw as an attack on what they considered a very sacred lifestyle. I learned the boundaries my family and I were comfortable with regarding my writing. And what my readers were willing to accept.
Often, I have chosen to take more of the "personalized" approach to my niche—writing about news that impacts families like mine, rather than the "personal" approach of sharing a lot about our own military family. Now I tread a little more carefully in my essays and save my good zingers about the idiosyncrasies of military life for my friends on Facebook. Writers must decide for themselves what their personal boundaries are with their writing and what appeals to their readers.
"Because I write about parenting a child with a special need, there is always the concern that my son will read about himself and our experiences one day, and he'll get upset over them," says Garstecki. "Because of that concern, I rarely write about him directly."
"The issue of privacy is often overlooked by writers until they have gone too far and experience regret about overexposing themselves or their families," says Katz, who covers the topic in her book, The Writer's Workout.
And just like you have to protect your real babies, learn to protect your other baby: your writing niche. Learn to recognize valuable feedback and weed out the noise that does not achieve your goals as a journalist. Breastfeeding. Attachment parenting. Homeschooling. Vaccines. Early potty training. School nutrition. Type 2 Diabetes and children. ADHD. Gifted education. All of these niche topics can elicit some strong responses from your readers; but if you feel passionate about your niche, you are going to have to learn to behave professionally when it may seem like someone is attacking your family's story in an essay or the point of view of an article. Even what you might think is the most benign topic may cause someone angst...so put on your professional mommy jeans, and roll with the punches.
"...niche topics can elicit some strong responses from your readers; but if you feel passionate about your niche, you are going to have to learn to behave professionally..." ~ Janine Boldrin
Adapt to Change
One day, your kids will eat their vegetables (unless they are Anderson Cooper). Eventually, they will make it past the middle school years. They will grow up and hopefully, move out of your house. If they don't, wow, do you have a lot of material. But if they proceed on the course toward independence, your source of material may run dry, or as often happens, you may no longer want to talk about teenage angst after going through it with your third child.
For that reason, I continue to explore other areas that I enjoy writing about and constantly look for markets that interest me where I can be successful. Having a solid niche does not preclude me from continuing to write about other areas, especially since one day my husband will be out of the military; and just like most parenting writers, my source of material within my niche may fade. I also have assignments that require me to write outside of my primary specialty.
Continuing to evaluate your niche is an essential part of having one. And if you adapt as your experiences and the market require, then your freelancing career will one day grow up to be a beautiful, professional experience that you can be proud of.
***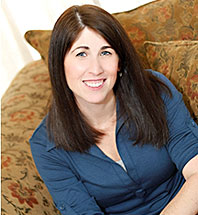 Janine Boldrin is a freelance writer, mom of three, and military spouse who lives outside of Fort Campbell, KY. For the past four years, she has worked hard at building her freelancing career around babies, preschool schedules, military moves, and deployments. Her articles and essays on military family life and parenting have appeared in anthologies, plus regional and national magazines and newspapers. You can read her blog, Mom of Brats (about military families) or visit her website to learn more about what she writes.
-----
Enjoyed this article? Check out these related articles and interviews on WOW!:
Writing Through the Distractions of...Mothering
Interview with Christina Katz On Balancing Writing with Family
A Graceful Juggling Act: Interview with Kim Wilson
5 Things You Need to Know to Write for Magazines
Making the Leap: The Transition Into Full-Time Writing