uthor and Nobel Prize winner V.S. Naipaul asserted that people "are confined by the niche in the world that they carve out for themselves. They limit themselves to fewer possibilities by the narrowness of their vision."
Do writers limit their saleable appeal when they concentrate on a particular topic? Does being labeled a specialist hurt or help a writer's career? Should writers follow what's trendy and develop a niche based on the latest craze?
Two niche writing experts—Kelly James-Enger and Nancy Hendrickson—share their strategies and observations about finding the right fit in the writing world.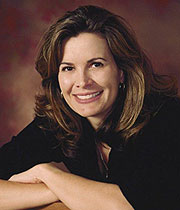 Kelly James-Enger "escaped from the law" in 1997, but she's no fugitive. Since then, the former attorney has written over eight hundred articles for more than fifty national magazines and thirteen books. Kelly is well-known as a freelancing expert and her writing-related books, including: Ready, Aim, Specialize! Create your own Writing Specialty and Make More Money, second edition; Six-Figure Freelancing: The Writer's Guide to Making More Money; and Goodbye Byline, Hello Big Bucks: The Writer's Guide to Making Money Ghostwriting and Coauthoring Books.
Kelly is also a ghostwriter who specializes in health, fitness, nutrition, and wellness topics and a popular public speaker. She blogs about making more money in less time as a freelancer at https://dollarsanddeadlines.blogspot.com.
Nancy Hendrickson is the author of six books and hundreds of magazine and web articles. In Make Money Writing for Niche Markets, Nancy shares step-by-step instructions for developing a specialty and marketing your unique POV to editors. She also teaches online classes and coaches writers.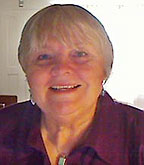 "I have made a career in being a 'specialist' in many different areas..." ~ Nancy Hendrickson
1.Welcome, Kelly and Nancy. Thank you for sharing your expertise about developing a niche and how it is beneficial for writers. I'm curious. How did you begin your freelance career?
Kelly: I was a lawyer in my former life, and had sold a couple of articles to Cosmopolitan and Brides in 1996. I quit my job to become a full-time freelancer in January 1997 and have been a self-employed writer, author, ghostwriter, speaker, you-name-it since then.
Nancy: I sent a pitch to a trade magazine that covered a field I was quite familiar with. Not only did they give me an okay on the article, they also included the photos I had taken to illustrate the article. Because I've always been interested in photography, for many of my earlier articles, I was able to include shots. I think that helped get me more assignments.
2.Thank you for sharing. I'm always interested to see how other writers made the jump into the field. At some point, you may have experienced frustration, or you knew there had to be a better way to determine your worth as a freelancer. When did you have that "a-ha" moment and realize that you needed to specialize?
Kelly: I realized that every time I wrote about a new topic, I had to get up to speed, so to speak, and that background research took up a lot of time. By narrowing my focus, I was able to research potential article topics and write queries—and articles—more quickly. It also gave me an identity and helped set me apart from other freelancers who were generalists. Once I decided to focus on health, fitness, nutrition, and bridal topics (at the time I did a lot of writing about weddings), I became much more productive and found that I was making significantly more money in less time.
Nancy: I realized that to successfully pitch myself to editors, I needed to appear as someone who specialized in their field. Once they started seeing my name in other niche publications, they were more willing to give me a chance.
3.Marketing plays such a key role in landing an assignment. How is niche writing similar to target marketing?
Kelly: Well, with target marketing, you're pursing a specific type of client—you're not trying to write for anyone and everyone. The same goes with niche writing or specializing; you're focusing your energies and effort into a specific area, rather than trying to be a "writer of all trades."
4.As a journalist, I feel torn sometimes about the direction my writing is headed and fall into the "writer of all trades" conundrum. I feel lucky that I can cover breaking news as well as pen a human interest story; but at times, I see the benefit of focusing on one area. Can a writer be a specialist in more than one area and be successful?
Kelly: Of course—but it depends on the areas you're specializing in. I specialize in health, fitness, nutrition, and wellness topics; but those are obviously broad topics with lots of market potential, and the topics interrelate, too.
Nancy: I have made a career in being a "specialist" in many different areas, including genealogy, history, computers, technology, the Internet, and collecting. When pitching an idea, though, I don't typically include references to magazines outside the target field. Because of the large amount of information I've written on Internet genealogy, that's the field I'm probably considered most as an expert. I've been interviewed by the New York Times, Better Homes and Gardens, and Kiplinger on this topic because they find my name popping up about Internet genealogy. However, in reality, I'm just as much an expert in history, Internet, and technology.
"I hate to sound like everyone else, but write about what you know or what someone close to you knows." ~ Nancy Hendrickson
5.I just perused my clips, and I've categorized my writing into three broad areas that can be narrowed down. Maybe I am a specialist after all! For a newbie (and maybe even for long-time freelance generalists), what are some tips for discovering a specialty?
Kelly: Great question. First, consider what you know about or have written about already, and what your personal interests are. (I started writing about fitness because I'm a long-time runner. That led to writing about nutrition and then women's health.) Next, consider what areas offer opportunity, and then consider how much competition there are in those areas. For example, just about every freelancer wants to write travel, but there are fewer paying markets for travel pieces and a lot of competition. On the other hand, if you want to write about technology and how to use it in your daily life (which most of us do already), you'd have no shortage of markets and less competition than in other certain subject areas.
Nancy: I hate to sound like everyone else, but write about what you know or what someone close to you knows. For example, my first niche article was on medical transcription. My sister owns a medical transcription business, so getting the info was easy. The next was on catering a wedding reception at a hotel. One of my friends was the head chef at a local hotel that did a lot of wedding receptions. So write what you know, what someone close to you knows, or what you have enough passion to really dig deep and learn.
6.I'll be the first to admit that when I started freelancing, I scoffed at the "write what you know" suggestion. Once I began work as a stringer for a regional daily, I quickly learned I'd covered a variety of topics important to this area. That gets me thinking: once a writer finds a niche (let's say health), should they narrow to a more specific area? Are there advantages to writing under an umbrella niche?
Kelly: I think it depends on the writer and the topic. Sometimes you want to narrow it down because if you're writing about say, health, that is still a huge subject area—so I focus on women's health. And in my earlier example, you'd be better off writing about how to use technology in your daily life, for example, than trying to cover all technology subjects, which would be close to impossible!
Nancy: Health is a great example. If you wrote about health, it's just a huge field—I think you'd be lost. Better to concentrate on making yourself an expert on a small portion of the field, such as children's cancer or diabetes research. History is another—my niche is the Frontier West, the post-Civil War period of massive immigration into the frontier. I wouldn't consider writing outside that field because I've done years of research, and this niche is one I know very well.
"...the more you know about a subject...the easier it is for you to locate the research and experts you need." ~Kelly James-Enger
7.I'm glad you mentioned research. It seems like niche writers are also experts in their domain. What are some differences niche writers may encounter when researching and/or searching for qualified experts?
Kelly: I don't know that there is a difference, except that the more you know about a subject (i.e., the more depth you have in a subject), the easier it is for you to locate the research and experts you need. It also makes it easier to conduct interviews because you usually already have some background in the subject matter.
Nancy: To be honest, I've never had difficulty finding an expert. And once you pick a niche, you'll quickly learn the experts, making it fairly easy to reach out to them. Most experts love to be quoted; so the problem isn't getting them to do an interview, it's getting them focused on the topic you're covering.
8.Definitely like the idea of easy interviews and research sessions. Based on your experiences, do specialty writers tend to sell more articles to niche or trade markets, or should they consider any publication?
Kelly: Again, I think it depends. I've written for general markets as well as niche (for example, disease-specific publications), trade, and custom publications. So it will depend on the writer and on the topic(s) you're covering.
Nancy: I would consider any publication—niche, trade, or Internet.
"If you have a passion shared by no one else, it's not a good niche to take on!" ~ Nancy Hendrickson
9.My takeaway: keep all options open for optimum potential. Still, are there drawbacks associated with writing in only one area?
Kelly: You can get tired of covering the same subject over and over...and over! (smiles) And sometimes you may not want to be pigeonholed. But overall, I think the drawbacks far outweigh the benefits—at least if you're trying to maximize your time and money as a freelancer.
Nancy: For me, only specializing in one area can be boring. But that's just me. I like variety, so being a specialist in many niches suits my personality.
10.And that may be the strongest advice writers need to consider: specialize in many niches. In the newspaper industry, we cover a lot of trendy or pop culture features. Should writers look at trends to develop a niche? And what are some of the hot trends in specialty writing?
Kelly: Of course. I wouldn't recommend that writers specialize in typewriter maintenance, for example! You shouldn't necessarily follow a trend, but I do think you should be aware of what is trending to help you determine where to focus your energy.
Nancy: Personally, I'd say no. Because publications work so far in advance, what you think is a hot trend today may not be one three to six months from now. I think you have to be marketing savvy; and if you have an eye for trends, so much the better. But again, I would encourage new writers to concentrate on what they know and what they have a passion for.
Having said that, though, the new writer needs to do basic research to see if anyone is publishing articles about their niche or if anyone online is searching for information about the niche. If you have a passion shared by no one else, it's not a good niche to take on!
***
Finding and developing your niche may take time, but the ultimate payoff is worth the effort. Niche writing offers higher profit potential while reducing research time. And that translates to more writing time.
***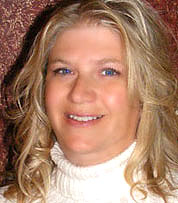 LuAnn Schindler is a full-time freelance journalist living on the eastern slope of the Nebraska Sandhills on a dairy farm with 200+ Holsteins. She currently blogs for The Muffin, the WOW! Women On Writing daily blog. Her work has appeared in the Pregnancy, 2: The Couples Magazine, Denver Post, Rural Electric Nebraskan, Absolute Write, in addition to other publications. LuAnn is a member of the International Food, Wine, and Travel Writers Association. She won a 2010 Nebraska Press Award for feature writing.
-----
Related Articles and Interviews:
How to Turn Your Hobby into a Writing Niche
Making the Leap: The Transition Into Full-Time Writing
5 Things You Need to Know to Write for Magazines
How to Successfully Repurpose Your Articles
20 Questions with Mridu Khullar Relph, International Freelance Journalist
20 Questions Answered by Michelle Goodman on Freelance Writing
20 Questions Answered by Linda Formichelli, Renegade Writer
20 Questions Answered by Moira Allen on Freelance Writing