the age of information, it can be even harder to make decisions about publishing your work. Especially when you can find so many books, websites and trainings for free or at an affordable price. Where does research end and action begin?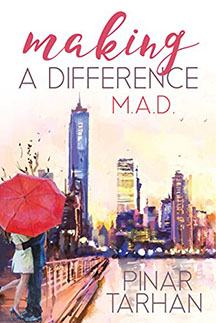 I should know; I "managed" to self-publish a story I developed in 2004 as a novel in 2018.
First, it took me a while to decide which format I was going to write the longer story in. After creating first drafts as a TV pilot and a movie screenplay, I realized I wanted Making A Difference (M.A.D.) to be a novel first. It gave me more space to world-build and develop my characters.
Even though I had been writing fiction for a long time, this was my first novel.
As I labored over the editing process, I researched my options for publication. Like many writers, I'd dreamed about being published traditionally. The seal of approval mattered; but more than that, I wanted to see my physical book in major bookstores. But that didn't happen.
After collecting thirty or so rejections, I got frustrated. What felt like an eternity had passed, and I didn't want to wait any longer. I believed in my story, writing, and characters. I knew what a fun romantic comedy novel looked and read like; I was a big fan of the genre. Self-publishing seemed like the best option. However, this time, I got lost in the rabbit hole of self-publishing info available.
"I self-published to crickets, and that came as a bit of a shock."
I decided to use a self-publishing services company because it sounded like it would make my life easier. I already knew I'd have to do my own marketing. But at least someone else would take care of the formatting and distribution.
By the time I chose a company, I had read enough on the subject to write my own books. But when it comes to publishing and marketing, reading marketing tips and applying them successfully are two vastly different things.
Despite my research, I made mistakes. My baby didn't become the bestseller I hoped it would be. I self-published to crickets, and that came as a bit of a shock. To say that I was disappointed is an understatement. However, I recovered just in time to fix my mistakes and share my experience with you.
1) I shouldn't have used a self-publishing services company.
It is not a vanity press; I hold all my rights. The e-novel (I'm currently working on the paperback version by myself) looks good. The book was released in more or less the time frame the company gave me.
The problem was I couldn't set a launch date. The company I used, Mill City Press, stated that the formatting would be ready within ninety days once I purchased the package of my choice and sent them my manuscript. So I never knew if it would be the end of March or the end of April, for instance.
If I paid extra, I could get it done within forty-five days. I had already spent about $500 (excluding the cover, on which I worked with a freelance designer not related to Mill City Press.)
Think about it: even if I would have paid the extra forty-five-day fee, it is still such a long time to format a book. There should have been an option to make sure writers could get a set date, and a much quicker one at that.
Because I didn't know when the book was going to be out, I couldn't plan accordingly.
The Fix: I'll not be using a company for the second time around. Instead, I'll hire a recommended individual to do the formatting. It will be faster and cheaper. It will also give me more control.
"I had thought my book would practically be all over the virtual bookshelves worldwide."
2) I wish I'd looked into distribution without rose-colored glasses.
Mill City Press handled distribution. I had thought my book would practically be all over the virtual bookshelves worldwide. Or at least, I'd know where exactly my book would be available.
While I'm glad they got me on Barnes & Noble and Amazon, they didn't give me the complete list. I can't check places like iTunes because my book is in English and sold in the United States, but I'm based in Turkey. Oh, and did you know Barnes & Noble only sells to a US audience with a US credit card?
My reader base is scattered worldwide. And I can't even deal with Amazon directly because Mill City Press has my login information. I did ask if they could provide me with that, and they could not.
The Fix: I'm using Smashwords, Ganxy, and other free tools at my disposal to expand my distribution and online visibility.
Smashwords is, in their own words, the world's largest distributor of Indie e-books. Ganxy is an online platform that allows authors to create showcases.
When my novel was first launched, my friends outside of the UK and US couldn't buy it. Panicked, I looked for options and found Ganxy. On Ganxy, my sales page for my book links to Amazon and Barnes & Noble, and allows readers to buy directly with their credit card regardless of their location.
Authors can use Ganxy's showcase link on social media and add it to their websites/blogs as a widget. It is free to use, and the site only charges a small fee from authors' transactions.
Smashwords also enables readers to buy directly from them. Authors can also make a portion of their books free to download, so that people can take a test drive before purchasing.
Gumroad is another online platform enabling authors to sell products, including books. Authors can opt to use the free version or the premium version starting at $10/month.
I can't use Gumroad because they only pay out earnings via PayPal, and Paypal currently doesn't operate in Turkey.
Speaking of payment methods, expanding distribution via other channels has benefits, especially if you live in a country other than the United States. For instance, you might have the option to get paid via PayPal or wire transfer as opposed to a check, and this is extremely helpful if you are an international author. Once, I was paid $75 by check for a writing gig. The money that ended up in my bank account? $15.
"I also overestimated how many of my friends would buy, read, and review the book."
3) I should have implemented all the marketing advice I had read well in advance.
As authors, we read a lot of books on marketing; but let's face it, we hardly ever implement the nuggets in time. I didn't send ARCs to readers, secure reviews, or pitch guest posts. I got distracted by the publishing timeline, my other writing projects, and life in general.
I also overestimated how many of my friends would buy, read, and review the book. Don't get me wrong. I don't think I'm entitled to my friends' money over something I created. Still, I'd thought more would buy it.
I contacted many book bloggers some months ago, and I still only have the few reviews my friends left on Amazon. Without reviews, books don't sell.
The Fix: I'm only 30,000 words into writing my second novel, but I'm building word-of-mouth already. I'm also learning about blog tours, and now that I know Facebook ads don't bring much of a return, I'll be experimenting with other paid advertising, such as Amazon ads. I'm not familiar with Amazon ads, but the Internet is filled with great resources. For instance, Kindlepreneur blog has a comprehensive article on how to choose your keywords when advertising on Amazon.
I'll also make my book available on NetGalley before it is launched. I didn't even know what NetGalley was before Making a Difference was launched!
"It is better to get your first baby out there in an imperfect fashion than never to get it there at all."
If you decide to self-publish, this means you control pretty much everything; and that is both the good news and the bad news. You get to learn, try, fail, and try again. I hope my experience helps you self-publish to record sales, a happy fandom, and impressed critics. And don't forget, it is better to get your first baby out there in an imperfect fashion than never to get it there at all.
*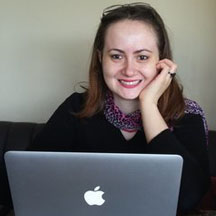 Pinar Tarhan is a freelance writer, screenwriter, novelist and blogger. Her bylines include The Washington Post, Popsugar, The Billfold, Horkey Handbook, and WOW! Women on Writing among others. She's recently released Making a Difference (M.A.D.), her first novel—a fun, contemporary romantic comedy set in New York.
-----
Enjoyed this article? Check out these related articles on WOW!:
NetGalley's Utility for Book Bloggers & Reviewers
Divergent Paths to Publication
Self-Publishing Options
Self-Publishing: The Debate is Over
DIY Copyright for Self-Publishing
Creating Book Covers that Sell
Selling E-books: Five Authors Share Their Success and Marketing Strategies