f you are a writer, you've already heard plenty of debate on the validity of self-publishing. Here's the thing: the debate is over. Self-publishing is now a proven, credible, and viable path towards publication.
Thousands of forward thinking authors and business professionals are now choosing to self-publish their books. They are establishing themselves and earning substantial incomes. They are taking their destiny into their own hands instead of waiting for permission. At no other time in our history would this have been possible. Is the debate over for you? Are you ready to move forward?
Your Opportunity Is Now
New technologies, sales and distribution systems, and social media outlets give you affordable (or free) access to almost everything the traditional trade publisher has access to. Not only do you now have full access, you also have a means to publish with lower overhead and higher profits than the traditional publisher.
There is nothing wrong with waiting to see if you are offered a traditional publishing contract. If, however, you feel like you've waited long enough, or simply believe that you have it in you to move forward on your own, your opportunity is now. Everything you need is available and at your disposal. You have access to:
Editors and designers: There are many professional, talented book editors and designers that will gladly assist you with preparing your book for publication. Many of them were once employed by trade publishers. These professionals often charge close to the same amount that a vanity publishing service will charge—and do a better job.
"...you can literally print your books without ever taking a dime out of your pocket."
Book printers: You have the option of printing a large inventory of books, via the traditional offset printing method, but you also have the more cost-effective option of printing your books on demand. You can go directly to the largest on-demand printer in the world, Lightning Source, and have your books printed only after they are ordered and paid for. Not only does this lower your risks, but you can literally print your books without ever taking a dime out of your pocket. With this on-demand model, your book sells, and you receive payment for that sale, minus the print cost. It's just that simple.
E-book conversion and distribution services: Even though on-demand printing keeps you from paying any up-front printing costs, if you want to avoid printing costs altogether, you can publish your work in e-book format. There are reputable services that will convert your original document to e-book format and then distribute that e-book through single or multiple distribution channels. For instance, Smashwords, a multiple channel distribution source, will convert and distribute your e-book to Amazon (Kindle), Barnes & Noble (Nook), Apple (iPad), and various other e-book retail outlets and e-book reading devices. Kindle Direct, a single channel distribution source, will convert and distribute your book to Amazon. Because there are no production costs, you can price your e-book as low as $2.99 to get readers to take a chance on your work and still make over $2.00 in profit per e-book sold. Most of today's more successful self-publishing authors can attribute their success to e-book sales.
Wholesale fulfillment channels: You need a wholesaler to streamline the sales and placement of your book through important, major sales channels. Not so long ago, you needed a distribution service to get your book carried by a wholesaler. Today, your book can be automatically carried by the largest wholesaler in the nation, Ingram, by simply printing your book on demand through Lightning Source, which is owned by Ingram. Because your book is listed with this wholesaler, it will benefit from automatic listings, sales, and fulfillment through Amazon.com, BarnesandNoble.com, and many other major online book retailers. Your book will also be available to physical bookstores and libraries. They'll order the book through Ingram, and Lightning Source will print and ship the book to the bookstore or library. It's all streamlined—with little effort on your part.
"Online sales channels leave you with more profit, are more efficient, and reach wider audiences than the physical bookstore."
Sales channels: It used to be that the only place you had to sell your book was the physical bookstore. Now you have online outlets for selling your book, and the growing consensus is that online bookstores are actually a better option than physical bookstores. Online sales channels leave you with more profit, are more efficient, and reach wider audiences than the physical bookstore. Almost all of today's most successful self-published authors have sold their books through online sales channels. They shared very little of the retail price with the online store (as little as 20 to 30 percent) and said "no" to returns. This allowed them to offer their book at a low retail price, which drove sales, and still left them with a respectable profit from each book sold.
Promotion: When it comes to promotion, you now have a real advantage over the large trade publisher. Readers don't care about big publishing conglomerates. Readers care about authors and want to connect with authors. While the trade publisher has focused on promoting books to bookstores, you can use social media to focus on promoting books directly to the reader. Social media channels, such as Twitter, Facebook, LinkedIn, YouTube, GoodReads, reader blogs, and countless other online social gathering spots, provide perfect platforms for you to find your reader market, connect with those readers, and drive sales. The best thing is that it doesn't cost you anything more than your time.
Just remember that you don't have to know everything about self-publishing, and you don't have to do everything on your own. There are experienced publishing professionals who are ready guide you and provide the assistance that you need.
Will You Succeed?
Readers (your market) will ultimately determine your level of success, but it's first up to you to find them and then deliver what they want. Regardless of the topic or genre, you must deliver quality work. You must also deliver a well-packaged book (cover and interior design), and you should always deliver a competitively priced book.
Another very important factor in your overall success will be consistency. By this I mean that you have to keep writing and publishing quality books. This not only establishes your reputation and brand, it also increases your revenue stream. All of today's more successful self-published authors have more than one book on the market (revenue stream) and are known for a certain type of book (brand). You might do quite well with one book, but one book will rarely bring in enough income for you to switch to full-time writing and publishing. The sales of that one book will eventually slow, and your reader base may lose interest in you because you have nothing new to offer. Can you think of any successfully published authors who have just one book on the market?
"All of today's more successful self-published authors have more than one book on the market (revenue stream) and are known for a certain type of book (brand)."
Self-publishing, like any business, needs time to grow. It will take time to establish yourself, build trust, and become a familiar name. It will take time to write and publish enough books to bring in a consistent revenue stream. You will have to remain committed and active if you want to see yourself grow as an author and a publisher.
If you're basing your success on the amount of money you earn, you will need to first succeed at all of the above before you can begin achieving any real monetary success. It can be done. It has been done. There are now self-published authors who are earning six-figure incomes. These are the self-published authors that you hear about. There are hundreds, if not thousands, of other self-published authors that are making a very decent living writing and publishing their books.
Are You Ready to Begin?
Becoming a self-publishing author means taking full control of the entire publishing process. It means taking a risk. It means a lot of work, at least the first time around. Are you ready for this? If you are, here's what you need to do:
Make yourself knowledgeable of publishing standards, practices, and trends.
Buy your own ISBN block in your own publisher name.
Remember that you are the publisher. Do not use a vanity press. If you do, you are going to lose credibility and profits.
Go directly to an offset printer or on-demand printer, such as Lightning Source, and print your books at exact cost.
Offer both print books and e-books. You don't want to ignore any segment of your reader market.
Price the book competitively, if you want it to actually sell.
Make the book widely available through wholesale and retail channels.
Learn how to reach your readers and then connect with them. You can do this through the use of social media.
Promote your book. Again, you can do this through the use of social media.
Remain committed and persistence. This is a marathon, not a sprint.
Keep writing and publishing books.
This is your opportunity. Make the best of it!
***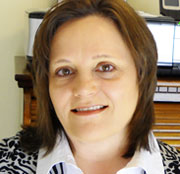 Deana Riddle, (Founder of Community Press, BookStarter, and Big Idea Publications), has over 25 years of experience in traditional publishing, independent publishing, offset printing, on-demand printing, sales, project management, site management, advertising, and design. As a trade publisher and independent publishing consultant, Deana has helped many authors and business professionals achieve publishing excellence and profitability.
Now Deana is sharing her industry knowledge and experience by offering courses and workshops that provide the guidance and tools needed for successful independent publishing.
Visit the WOW! Women On Writing Classroom for Deana's latest course, INDEPENDENT PUBLISHING: The Definitive Course On Achieving Self-Publishing Excellence and Profitability.
-----
Enjoyed this article? Check out these related articles on WOW!:
How to Format Your Manuscript for Kindle and Nook
The Self-Publishing Travel Guide: Exploring New Territory
Hiring Your Book Design "A" Team: Cover Design, Interior Design, and Novel Editing
Cha-Ching! Selling E-Books: Five Authors Share Their Success and Marketing Strategies