Note to Contestants:
We want to thank each and every one of you for sharing your wonderful stories with our guest judges this season. We know it takes a lot to hit the send button! While we'd love to give every contestant a prize, just for your writing efforts, that wouldn't be much of a competition. One of the hardest things we do after a contest ends is to confirm that someone didn't place in the winners' circle. But, believe it when we say that every one of you is a true winner.
Every writer has been a gracious participant through the whole process, from the beginning of one season to the next. We've written emails to authors, agents, and publicists who have donated books to our contest, and we've shared our delight regarding the true sportsmanship among our contestants. It doesn't matter if it's one writer who placed or another who tried but didn't; all writers are courteous, professional, and wonderful extensions of WOW! Women On Writing's team. Writers' stories and e-mails fill us with enthusiasm.
Kudos to all writers who entered, whether you won or not, you're still a winner for participating.
***
To recap our current process, we have a roundtable of 4-7 judges who blindly score equally formatted submissions based on: Subject, Content, Technical, and Overall Impression (Style). That's the first step of the process. If a contestant scores well on the first round, she (or he) receives an e-mail notification that she passed the initial judging phase. The second round judging averages out scores and narrows down the top 20 entries. From this point, our guest judge helps to determine the First, Second, and Third Place Winners, followed by the Runners Up.
As with any contest, judging so many talented writers is not a simple process. With blind judging, all contestants start from the same point, no matter the skill level, experience, or writing credentials. It's the writer's story and voice that shines through, along with the originality, powerful and clear writing, and the writer's heart.
***
We've enjoyed reading your stories, each and every one of them. The WOW! Women On Writing judges take time to read them all. We recognize names of previous contestants, writers familiar with our style. We enjoy getting to know you through your writing and e-mailing. Remember that each one of you is a champion in our book. We hope that you continue to enter so we can watch you grow as writers and storytellers, because each season is a rebirth of opportunity.
Now on to the winners!
Drum roll please....
1
st
Place: Susan Moffson
Boulder, Colorado
Congratulations, Susan!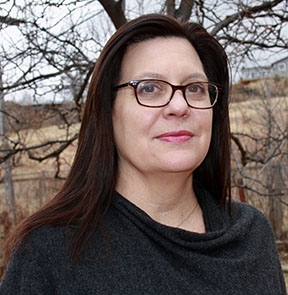 Susan's Bio:
Susan Moffson is an aspiring writer continuously honing her craft through classes at the Lighthouse Writer's Workshop in Denver, CO, and her wonderful writing group, the Quillers. She has been working in the field of international development for nearly 20 years, much of that time spent living and working overseas in Africa. The past 6 years she has worked for a non-governmental organization (NGO) called Jhpiego, the lead partner in a consortium implementing a global health project called the Maternal and Child Survival Program (MCSP). She has written several work-related blogs about the positive impact of this maternal and newborn health program on the lives of many women, children, and families and has realized she is a journalist at heart. She continues to write fiction, pulling from her time abroad, to capture the incredibly rich and varied cultures she has been fortunate to experience.
The Shiny Black Shoes
Kosera felt dizzy, the sound of his growling tummy the sole distraction from his aching hunger. His mouth sticky and dry, he looked up and cursed the blistering heat of the Rwandan sun. He hadn't eaten since yesterday evening, when he gobbled a half-eaten goat brochette. Some restaurant customers—silly from the local banana beer—hadn't noticed him sneak up and swipe the stray skewer hanging off the edge of the red checkered tablecloth. Two years ago, he could get all the goat and sweet potatoes he wanted. But now his shoulder and rib bones stuck out through the torn, baggy shirt that his mom had given him for his 10th birthday, just before the killing started.
Kosera wandered barefoot along the dirt street, his calloused feet kicking around his only toy, a mass of plastic bags and rubber bands twisted into a soccer ball. He felt a sudden bolt of energy when he saw his chance for more food.
"Madamu! Madamu!" He yelled as he ran toward the tall Muzungu. She caught his eye from across the street and smiled at him, flashing big straight white teeth against her even whiter skin. She always gave him her leftovers from the local Muzungu restaurant when she was in town. She had learned to give these "gifts" without the restaurant workers seeing. The first time she snuck him some morning toast on the restaurant patio, a waiter had thrown him onto the street, where he sat licking blood and berry jam from his fat lip. Madamu had run over to help Kosera and yelled at the waiter, her cheeks the color of tomatoes.
Muzungus were not cruel like the Rwandese waiter. When Kosera saw a Muzungu, he would thrust out his cupped hand to beg, saying "donne-moi de l'argent," French for "give me money." But today all he could think about was food, so he made hopeful eyes at the Muzungu lady and said "J'ai faim." The Muzungu dug through her purse and handed him some peanuts, gesturing for him to follow.
As they walked, he heard the familiar buzzing of the outdoor market, reminding him of hungry chickens at feeding time. His mouth watered at the oily smell of street sellers frying termites. Madamu led him to a shoe stall, directing the salesperson to find a pair for him. The salesperson, a man with a plump belly who looked like he owned many cows, stared at Madamu, surprised. He grabbed a white tissue and wiped Kosera's dirty feet, streaking the tissue brown like mud. Cramming Kosera's feet into a pair of shiny black shoes, the salesman tightened the shoelaces, pinching Kosera's skin as he stifled a moan. Kosera wondered how people could bear wearing shoes. A growing crowd circled around them, making him feel like a one-eyed hippo.
Kosera walked with Madamu out of the market, the stiff leather rubbing against his skin. But then he saw how happy Madamu looked, and he thought of his own mother, who was cut down by a machete. He wanted to please Madamu, so he didn't take the shoes off until she walked back to the Muzungu restaurant.
Kosera sat staring at the perfect black shoes next to him, about as useful to him as polished stones. His friend, Rukim, plopped down and leaned on Kosera for support, streaks of glue stuck to his hollow face. Kosera decided he would sell the shoes. Then he could buy food and some glue to sniff with Rukim, which would make their hunger and cold disappear at night when they huddled close in a doorway. He would have to sell them away from the older, larger street kids, who would take whatever money he got.
Suddenly, a policeman lifted Kosera by the arm, knocking a dazed Rukim onto the dirt.
"Where did you get those shoes?"
"They are mine! I did not steal!" Kosera pleaded, trying to twist free.
But the policeman was angry like the waiter. He picked up the shoes, dragging Kosera to the nearby police station.
"Madamu! Madamu!" Kosera turned back toward the restaurant, wailing.
But Madamu was on the restaurant patio with some Muzungus, oblivious to his pleas for help. Sipping cold beers and munching tender goat brochettes, they were discussing how rewarding it was to help impoverished Rwandans suffering from the trauma of genocide, malaria and HIV/AIDS. Smiling and animated, she told the story of how she had just changed a poor street boy's life for the better.
***
What Susan Won:
$350.00 Cash Prize
$25 Amazon Gift Card
Publication of winning story on WOW-WomenOnWriting.com website
Interview on WOW!'s blog The Muffin
2
nd
Place: Alexandria Lenzi
Stockton, California
Congratulations, Alexandria!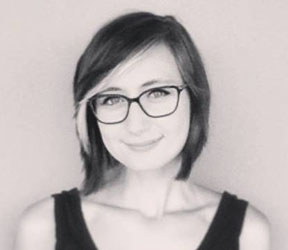 Alexandria's Bio:
Alexandria Lenzi is an English major at University of the Pacific in Stockton, California. You can find her short fiction in the literary journals Cicada, Vademecum, and Postscript, and her column writing in Webster University's newspaper, The Journal, where she served as opinion editor for two years.
In Spring 2015, her satirical play, A Matter of Interpretation, featured in Surfacing Theatre's annual Emerge festival in St. Louis, Missouri. That same year, she collaborated with a peer to publish a student anthology of short stories entitled Black Sheep. She was runner up in Vermont College of Fine Art's Hunger Mountain 2011 Prize for Young Writers and a top pick on Figment.com, an online writer community.
Alexandria is passionate about literacy and social justice. She actively participates in the local Omega Eta Epsilon chapter, which organizes book drives and other literary projects for underrepresented members of the community. She plans to go into nonprofit work and professional writing. She currently works on Pacific's campus as a mentor at the Writing Center and an inclusion coordinator for the Pride Center.
She is currently writing a feminist retelling of the Persephone myth. Visit her website to learn more at alexandrialenzi.com. You can find her on Goodreads or wandering her local used bookstore.
Star-Crossed
"We are in the universe and the universe is in us."
—Neil de Grasse Tyson
Constellations form across the night sky of my back. I press my cheek into the tattoo chair and look at Renée. Tears catch in the webs of her lashes, but she's grinning large enough to see the piercing that smiles over her teeth. A black calla lily blooms in the brown window of her breastbone.
Renée's been planning the tattoo for months, researching with her charcoals in St. Louis greenhouses. It's the last piece of her performance art final: redefining color symbolism. Black isn't a dying color, she says. It grows. Her sketchbook's full of panthers, black violets, carbonado diamonds. When I told her she should draw a self-portrait, Renée just smiled. "Like your Dr. Tyson says: we're all made of the universe. My sketchbook's already full of self-portraits."
I take a deep breath as needle hits bone, let it out slow as the artist wipes off blood. Another star born.
"My mom said I'm never getting a job if I get the tattoo," Renée says, her lily puffing its pedals, proud.
I raise an eyebrow and purse my lips at her.
Renée snorts. "You know I pretended she was right! She pays my bills while my ass sits in class! But I'm thinking in my head, 'I'm a black art student, Mom. The tattoo's the least of your worries.'"
Renée laughs at her odds the way she does when people say her art is "too confrontational," or when white men on the street call her a slut for wearing booty shorts. Her smile makes her brave, a battle mask.
I don't consider myself a breathing work of art like Renée does. In my astro-physics classes, chaos creates, not some generous hand. We're accidents, born from a dark space where two atoms met. I'm not art; I'm regurgitated matter of an indifferent universe.
Despite what Renée thinks, this perspective comforts me. I'd rather know the facts than be told some bullshit about dreams and reaching for the stars. I didn't ask to be born—my mom didn't ask for me either. Me and Renée, our skin was star-crossed before birth.
Renée watches the needle as galaxies of thought form behind her eyes. "How you doing?" she asks. Her mouth bends down, weighted by concern.
The needle thrums against my shoulder blade. I wish she were holding my hand, touching my arm, anything to confuse the nerves pulsing pain through my back.
I want to draw myself into Renée's sketchbook.
"I'm the universe," I murmur with half a smile. "And this shit ain't fun." I want her to smile back, complete mine, coax my lips into a grin and tell me I can do this. But she's staring into space.
When Renée finally looks at me, the corners of her mouth don't go up. She's light-years away, rubbing the pain out of her ink. "Sometimes it hurts to be yourself," is all she says.
***
What Alexandria Won:
$250.00 Cash Prize
$25 Amazon Gift Card
Publication of winning story on WOW-WomenOnWriting.com website
Interview on WOW!'s blog The Muffin
3
rd
Place: K. Alan Leitch
Surfers' Paradise, Queensland, AUSTRALIA
Congratulations, K. Alan!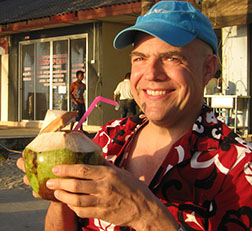 K. Alan's Bio:
A former teacher, future author and reluctant blogger, K. Alan Leitch has written the gamut from Young Adult Humor through literary Short Fiction. While he celebrates the infinite buffet of entertainment media that technology has created, Keith's goal as a writer is to share the amusing and heartbreaking world-views that only language and written narrative can explore. Keith, pictured here with an ill-gotten Thai coconut, travels whenever possible and lives with his wife in a town that is actually called Surfers' Paradise—no, really, that's its name—in Queensland, Australia. He is the recipient of five short fiction prizes, and has authored seven novels, at least three of which he would be proud to share. Fellow authors and hungry readers can sample these, along with his blog, on Words from K. Alan, as well as in some guest-posts at Cow Pasture Chronicles.
The Malicious Mist of Misery Sound
Something rolls in with the mist, in a town like Misery Sound. It's quiet, and it's stealthy, but that don't mean that it ain't there. Those of us who have lived here awhile have long since learned to close our doors and windows—to leave it alone—but the newcomers are always fresh fodder. When the despair returns, it takes a gravesite to teach newbies to stay off the road.
One was venting his outrage the night that Sylvia closed the diner early.
"I'm only half-finished," he complained, pulling my smile tighter behind my mug. "It's not even eight!" The protests of newcomers had become a sort of routine for me, and I caressed them like a favorite callus as he fussed.
Sylvia stabbed a vicious fork toward the clouding window. "You see that fog, sport?" she barked. "There ain't no chance I'm on the road while it gathers. Ain't disrespectin' it."
Clearly accustomed to metropolitan business practices, her customer complained anyway. "What about my dinner?" Against the window, I watched his reflection deepen with the fog. This one was already bleeding light, and he hadn't stepped outside, yet.
Sylvia took his plate, and dumped the contents into a bag. "Ain't disrespectin' the mist," she repeated, thrusting it toward him and ushering him out.
I knew I was taking a risk, but I didn't have the heart to leave this kid on his own. I peeled three bills onto the table, and followed him out into the moist, waist-high cloud. "'Night, Sly," I called as I left.
The rushed clatter of dishes stacking was her only response.
"Slim!" I called after him, not knowing his name and not caring. "Slim, hold up."
He turned toward me, thinking maybe I was an ally. "Did you see that?" he bellowed, rattling the contents of his doggie-bag toward the diner. Na´ve like a doggie, he protested, "She threw me out, in the middle of my dinner."
I unwrapped a toothpick, to give my teeth a reason to clench. "Somethin' you gotta understand, Slim; this ain't the city. We're all connected, here. When the air comes in thick like this, we all feel it the same." Since I'd become a sort of spokesman for Misery Sound, it'd been beholden on me to give up smoking; the toothpick would have to do. "You don't wanna be out on the road, in this mist."
"What a load—" he started, then remembered some assertiveness training to catch himself.
Typical newcomer: thinking he was in control.
"With all due respect," he said in that more controlled tone, "the mist can't kill anyone. Being on the roads is no risk."
"Mist hurts plenty, here in Misery Sound," I argued after him. "Wouldn't go walkin' in it, I was you!" To myself, I muttered, "Shit," and tossed down my toothpick. As I ran for my truck, I missed the days that I could stamp out an ember.
I drove up to the newcomer at the highway, just before he stepped onto the shoulder. The mist was thicker, now: thick enough that even my high-beams had trouble giving him back enough light. I reached over to fling my passenger door, calling, "Get in, Slim."
Despite his necktie attitude, something uneasy had taken him, and he was near to accepting my invitation. That was when the wailing I already knew was out there reached his ears.
"Did you hear that?" he asked.
"I'm tellin' ya Slim. Just respect it."
Newcomers, though, are always fresh fodder for the despair the mist brings, so it was no surprise when he scurried away to check out the crying. By the time my headlights found him again, it was too late; he had already disturbed the gravesite. Laying a wreath beside the road, the Misery Sound Widow spotted him and screamed. Her screams shattered from her, and there weren't a damn thing I could do.
There she was, the widow Lorna, screaming at him to leave her alone with the husband and sons she'd lost to the mist on the night of that pile-up.
I saw his face plead to me to help him escape her anguish, but I had to pull away. I wouldn't disrespect the mist, like he'd done. I wouldn't disrespect the time Lorna needed with it. This weren't the city; we're all connected, here in Misery Sound. We let each other alone with our grief.
When the mist rolls in to bust up a family, we all feel it the same.
***
What K. Alan Won:
$150.00 Cash Prize
$25 Amazon Gift Card
Publication of winning story on WOW-WomenOnWriting.com website
Interview on WOW!'s blog The Muffin
RUNNERS UP (In no particular order):
Congratulations to the runners-up! It was very close, and these stories are excellent in every way.
Click on their entries to read:
Porcelain by Anne Andersen, Des Plaines, Illinois
Metal Gray by Claire Fullerton, Malibu, California
Double Take by Elizabeth Eidlitz, Concord, Massachusetts
To Times Square, With Love by Laurie Brown-Pressly, Simpsonville, South Carolina
Trending by Mary Tonne Schaefer, Vienna, Virginia
House Rules by Roberta J. Anthes, Fairfax, California
The Thaw by Karla M. Jay, Sandy, Utah
What the Runners Up Won:
$25 Amazon Gift Card
Publication of winning story on WOW-WomenOnWriting.com website
Interview on WOW!'s blog The Muffin
HONORABLE MENTIONS (In no particular order):
Congratulations to our Fall Contest Honorable Mentions! Your stories stood out and are excellent in every way.
A Spoonful of Pearls by Paulee' R. Davis, North Lauderdale, Florida
Maybe, Today I Love You More by Amara Luciano, New Jersey
The Passing by Sekai K. Ward, Ann Arbor, Michigan
New, New Life by Courtney Harler, Las Vegas, Nevada
You Know You Love Me by Terry Cobb, Harris, Missouri
The Schlimmster by Cindy Cook DeRuyter, Oakdale, Minnesota
Unleashed by Jacqueline Goodwin, Medford, New York
Finding Peace by Lynn Nicholas, Tucson, Arizona
What Betty Sees by Margaret Kowalski, Delmar, New York
Her Last Dance by Evelyn Krieger, Sharon, Massachusetts
What the Honorable Mentions Won:
IN CLOSING:
This brings the Fall 2016 Flash Fiction Contest officially to a close. Although we're not able to send a special prize to every contestant, we will always give our heartfelt thanks for your participation and contribution, and for your part in making WOW! all that it can be. Each one of you has found the courage to enter, and that is a remarkable accomplishment in itself. We're looking forward to receiving your entries for our next contest. Best of luck, and write on!
Check out the latest Contest: