our digital platform can be a blessing and a curse. Recently, I spent about 30 minutes, trying to update my Facebook author page, so I could post some timely, relevant item. Unbeknownst to me, Facebook had fiddled with some of its functions, and my usual technique wasn't working. It's not a huge stretch to say that by the time I got it posted, it was almost old news. Old news doesn't cut it on the Internet, so being savvy with social media is essential. Conventional wisdom directs writers to have a digital presence in the world today, so posting, tweeting, blogging, sharing, pinning, and following are all verbs with which we spend too many hours. And the result? Often the frustrating feeling of having wasted precious time; time better spent writing. So, how to manage this double-edged sword that is social media?
"The pressure to maintain a digital platform is real—some publishing houses won't even look at you unless you have one."
One of the nice things that happened while I researched was learning a valuable lesson, and I'm going to share that with you right up front: You have to decide what is important to you and your work before you can master your social media needs. This isn't as simple as it sounds, at least it wasn't for me. The pressure to maintain a digital platform is real—some publishing houses won't even look at you unless you have one. The knee-jerk reaction, then, is to build one as quickly as possible, which can result in a Frankenstein's monster: a creation that gets out of hand fast. My so-called strategy was to sign up with every network out there: Facebook, Twitter, Goodreads, Instagram, She Writes, Google+, Blogger, Author Central, and Pinterest. However, I had to determine which accounts had an "ROI"—a return on my (time) investment. I decided that keeping the big three—Facebook, Twitter, and Instagram were manageable. My blogs keep me writing, so those stayed on the platform, too. Until I either decide to switch one of the big three out or another site becomes more useful, everything else is collecting dust for now.
So take some time to look at your work and your writing practice, and decide what is important to you. Last month at a writing conference, I sat in a social media workshop and learned, "Twitter isn't worth it; Facebook is." This unfortunately conflicted with an online article I had just read, which assured me to: "Get on Twitter; Facebook isn't worth it." There is as much information and advice out there as you want to read, but only you know what is meaningful to you, despite what the "experts" are saying. Author Bernice Rocque, who manages an active and successful digital platform for her work, asks this fundamental question: who are your main audiences and how might you connect with them? The payoff for Ms. Rocque in maintaining her social media presence is: "Writers help each other. So, the more writers you meet, the more ideas that are exchanged and opportunities offered, by you and them."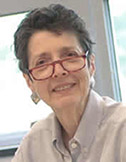 "Writers help each other. So, the more writers you meet, the more ideas that are exchanged and opportunities offered, by you and them."
(Photo: Bernice Rocque)
Once you decide what social media sites you need, here are five suggestions that will help shorten your digital time and increase your writing time.
Hootsuite
I looked into Hootsuite because it was recommended by both writers and technology professionals. The web-based application is free for the first three social media accounts, and the Pro upgrade is $9.99 per month for up to 100 accounts. One feature with Hootsuite is that it allows you to schedule posts for all accounts in advance. Once I decided which of the social media platforms I wanted to maintain, I added them to my dashboard. Now I can monitor or post to them without having too many browser tabs open. I like the at-a-glance aspect best about this program.
Facebook Pages App
The description for this smartphone app promises that it "helps admins connect with their audience and keep up with activity on multiple Pages, all in one place." The debate over whether or not to have both a personal Facebook page and a Facebook writer/author page is part of that initial decision about social media needs. I have both, and this is exactly the reason I use this app—in case I need to respond to something while I am out or away from my computer. It is easy to use and helps me stay connected.
Canva
Ironically, this suggestion might actually hijack some of that precious time we need to protect. I am including Canva, though, because in the long run, it can save time and give you a way to create professional looking graphics for free. In addition to designing social media banners and graphics, this website also has thousands of templates for business cards, Kindle covers, book covers, letterheads, and posters. It is immediately user-friendly and only slightly addictive. Cozy-mystery author Karoline Barrett uses it for all her Facebook promotions and book launch events. If you're going to need a digital presence, it should look as professional as possible. Canva helps accomplish that.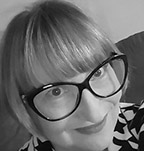 "Cozy-mystery author Karoline Barrett uses Canva for all her Facebook promotions and book launch events."
(Photo: Karoline Barrett)
Bonus suggestion: Mad Mimi for email newsletters. This site is free for up to 2,500 contacts. Put all your news and events in one place and email them. You can post the newsletter to most of your social media accounts with the click of a button.
Virtual Assistant (VA)
My father raised a Yankee...we don't pay for what we can do ourselves. However, after discovering the multitude of tasks and responsibilities a VA can take on, I am seriously considering this option. From the International Virtual Assistants Association (IVAA) website, I learned that IVAA is a "non-profit organization dedicated to the professional education and development of members of the Virtual Assistance profession." It's always nice when there's an international association. From this site, I contacted Nina Feldman who runs a referral agency for VAs. Nina said, "The VAs I work with are knowledgeable and detail-oriented, don't require constant intervention or direction, help clients do their work more efficiently, put a high priority on their needs, and don't drop the ball on a project or leave unexpectedly for another job." She also let me know the VAs that she works with specialize in author's assistance, including the pre- and post-writing process. According to Nina, prices range from hourly rates ($45-60/hour) to monthly packages ($200-800), depending on the author's needs. I never imagined that the list of VA services would include things like assisting with a book proposal to coordinating details for webinars. See? It's tempting, isn't it?
Freedom
And when you're done with all that Internet stuff, turn it off! Freedom is an Internet blocking application, which allows you to work on your computer without getting distracting email and social media notifications. The cost is under $30 per year, and there is a free trial period available. The website quotes this statistic: "Studies show that every time you check email, a social feed, or respond to a notification, your mind requires 23 minutes of re-focus time to get back on task." I downloaded it over a year ago, and honestly, I often forget to turn it on. Usually it's because I'm doing research on the Internet, but often it is because I allow myself to be distracted. When I do use it, I feel like it is helping me become disciplined about my work.
Remember: Before heading straight to the Internet to sign up for what your friend, publicist, mother, famous author, or next-door-neighbor did, ask yourself what works best for you; what are your strengths, your needs, and time limitations? The last thing writers need is to feel stressed about what's not getting done. Let's start feeling successful about what we are getting done. Because that feeling is sweet!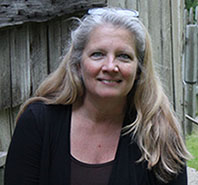 Cindy Eastman is an award-winning author whose first book, a collection of essays entitled Flip-Flops After 50: And Other Thoughts On Aging I Remembered To Write Down was published by She Writes Press in April 2014. She teaches writing classes for Osher Lifelong Learning Institute and online at Story Circle Network. Check out additional essays at Flip-Flops After 50 and follow her on Facebook and on Twitter.
-----
Enjoyed this article? Check out these related articles on WOW!:
Facebook: Best Practices for Profiles, Pages, Groups, and Posts
Using Social Media to Connect with Influencers and Gain an Audience
Time to Twitter: Using Social Media to Further Your Career
Twitter, Facebook, and Tumblr: Writing Through Electronic Distractions