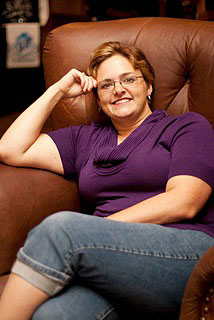 (Photo: Jamie Anne Richardson)
There's A Reason They Call It Social Media

My name is Jamie Anne Richardson. Remember that name.
I started my professional writing career with nothing but a college degree and clippings from my high school newspaper and yearbook. I had a desire to see my name on book covers; I had been told by umpteen teachers and professors that I had the talent, but I also knew there was a huge pool of other wannabes that I had to swim through to get where I felt destined to go.
So I did a double backflip off the high board and started swimming. Two of my three kids were in school, and my youngest was in preschool. I decided to give myself until my youngest started kindergarten to see if I could get my writing off the ground. If not, I'd get a job and try again after retirement.
My husband (whose secret fantasy is for me to be his sugar mama) was completely supportive. He even bought me a shiny new Macbook to get me started. My theory was simple: flood the nonfiction market in order to get the readership for my fiction stories. Hey, they can't ignore my talent forever, right? But even after hundreds of queries to magazines within my target audience, I was not getting very far.
I liked and friended every publisher, writer, editor, and wannabe that I could find on Twitter and Facebook. In the process of following them, I dedicated myself to studying and learning all that I could from their statuses.
Then one day, I struck gold.
HuffPost Parents put out a request on Facebook. They said they had several articles in favor of co-sleeping but wondered if anyone was opposed. They requested an e-mail with reasons. I logically did what every hopeful writer with a stubborn opinion would do—I set my kids in front of Letter Factory, fired up my computer, and feverishly typed out an impassioned e-mail about why I refused to allow my kids in my marriage bed.
Then I hit send, poured a glass of Malbec, and kept hitting refresh on my inbox.
Bing! A reply from Farah Miller, managing editor of HuffPost Parents: "I would love for you to share your story. Would you be willing to write a blog post about it? It wouldn't have to be long, just detailing how you came to this decision and any anecdotes about sticking to it. If you're interested, we'd also need a headshot and a bio to set you up in our system. Let me know."
My mind raced. If I'm interested? Are you serious? But I edited myself for a more professional appearance. I asked her when she wanted it. When she said that tonight would be great, tomorrow at the latest—"We move really fast around here"—I turned on a longer movie for the kids and feverishly typed a blog post.
"Just like I teach my kids, leaders gain a following by listening first."
The Two Sides of Social Media
The process taught me that there are two sides to social media: connecting with the big guns to learn from them and connecting with potential readers, so you can be heard. If we go into it with selfish motivation to gain readership, people see right through that. We must always remember that the readers of our words are human, and they have working brains. They hate commercials as much as we do; and if we sound like we are selling ourselves and our writing more than we are listening and learning, they will know and be completely turned off. Just like I teach my kids, leaders gain a following by listening first.
Social Media: Connecting with the Big Guys
I believe there are four steps to connecting to the powers that be via social media.
Determine your market and whom the leaders are in it. If you are writing for parents, for example, connect with the big magazines as well as the big blogs. If your target is gun-toting Alaskans though, you might aim for sportier publications.
"Like" what they say when it is useful. Comment as encouragement. Be involved in chats when they are held. I have been fascinated by the number of author chats that I have stumbled into on Twitter.
Watch what these bigwigs are publishing. Figure out the trends to what they like. Whether you are learning from magazines or book publishers, the more you can learn about what's hot and trending, the better your chances at success.
Understand that social media is an inside track to the insiders' playbook. What they post to, write about, and like gives you the inside scoop to what your writing needs to (eventually) focus on for them to accept it.
"Learn how the @ symbol on Twitter works."
Using Social Media to Gain an Audience
After you have learned from the leaders in your field, only then can you begin to aim at carving your own piece of the pie. The five steps to this process are:
Interact with the posts. Allow your comments to get more specific. After commenting and interacting, I get more followers, and I connect with a whole new audience. (I've even won some autographed books from up-and-coming authors through those chats.) This is a great way to learn tricks of the trade. Learn about hashtags and how to use them. Learn about how the @ symbol works. The first time I used that @ symbol on Twitter with my favorite bestselling author, and then she actually commented back, I understood just how powerful of a tool that single mark is. You must choose those 140-characters very wisely because they are (or can) massively impact your writing goals.
Check out the people who are following the same big companies that you are following. They are your audience. Follow them. Connect with them. Retweet their hilarious tweets. Like their Facebook pages. Enter their contests. Be involved.
Don't be afraid to stand out a little. If everyone is commenting one direction on a controversial article, but you don't agree, don't let that scare you. Be true to you, and the readers you are looking for will follow.
When querying, comment on what you have learned from their social media posts. Comments, like, "In reference to the article you posted last week on Facebook," can go far. Social media is the new research forum. Use it.
The same goes for connecting with professional individuals. I, for example, am a huge Jennifer Weiner fan. My fiction is much the same style as well. I commented on her in an article I wrote for ChickLit Club Connect, and I was on cloud nine when she actually retweeted and linked to that article. For that fifteen minutes, every one of my target readers was pointed to my writing through a source they already respected.
My Journey
Interestingly enough, my article on co-sleeping never ran on HuffPost. What did happen though is they asked me to be a continued blogger. I now have my own page, my own ID, and my own password. With that success under my belt, I then had a background that I could sell to eventually land pieces on Mamapedia, Babble, Dallas Child Magazine, and Thrive. I was just accepted as a "Voices" columnist for Dallas Morning News. I even have an editor from Mamapedia following my writing because she has personally contacted me and asked for exclusive use of content I had already written. I have used all of these wins to point back to my primary focus: my fiction. When I released my first set of short stories, Meet the Roberson Ladies, as an e-book through KDP Select, I already had a core readership. My plan is to expand that readership through short stories before releasing my first novel, which I have already written.
Making it Personal
Platform building is not easy, it is not fast, and it is not necessarily fun; but using social media effectively can help new writers break into the market on a much faster scale than old-fashioned SASEs. You just have to be patient and stay focused.
Now when I google my name, I find my writing. My platform is being built, and it is growing. Jamie Anne Richardson is (finally) going places.
Connect with me on Facebook or Twitter and let's see if we can work through these tumultuous waters together.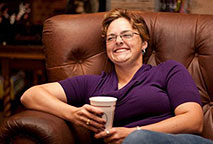 Jamie Anne Richardson is a wife, mother, and author who lives outside Dallas. She has self-published several romance short stories on Kindle; she is editing her first mom lit novel, and writing her first full-length romance. You can keep up with her adventures on Twitter, Facebook, and on her blog: www.jamieannerichardson.com.
---------------------------------------------------------------
Online Reputation Tips for Writers: How to Be Your Own Publicist

The Internet can be both friend and foe to writers. However, online marketing tools make it easy to develop and manage your brand identity as a writer. Online reputation has become a hot debate due to the popularity of social media. Even the most innocent tweet could negatively impact your reputation or damage another person's reputation. Stories pop up right and left about high profile people who ruin their careers as a result of their negative social media posts.
It doesn't matter if you are a seasoned writer or a newbie; it's important to take a proactive approach with your publicity. The following steps will show you how to develop a credible reputation while staying safe online.
Social Media Netiquette
Don't turn social media into an online battleground. Think before you post. If you wouldn't say it to your mother, then don't post it on social media. Be respectful and courteous when interacting with people on the Internet. When people hurl insults online, it is easy to respond with catty remarks, but don't stoop to their level. The best thing to do is to ignore or delete their comments.
Personalize your invitations. When inviting someone to accept your friend request or join a group, don't send a generic message. Write a personalized note introducing yourself and why you'd like to connect with her. If a mutual friend or colleague suggests that you two connect, make sure to include that person's name in your invitation message.
Take the "me" out of social media—be helpful! When interacting with others on social media, don't sell or spam. Social media is not a hard sales platform; it's a communication channel that authentically connects you with fans and followers. People tire easily of the desperate sales pitch and don't want to be "talked at." Share relevant information that informs, educates, or entertains your audiences. Humor works well—if appropriate to your audience.
Dig deeper and learn more about your audience and readers:
What are your audience's likes, dislikes, wants, needs, etc.?
What industry topics and trends interest them?
How do these topics and trends directly impact your fans and followers?
The best market research is right at your cyber fingertips. Check out other writers' social media and blogs. Are their posts well-received? Do they have a "legitimate" following, or is their social media riddled with spam? What topics do their fans discuss?
How to Avoid Social Media Hijackers
As a busy writer, the last thing you want to deal with is damage control. Unfortunately, not everyone plays nice on social media. Hiding anonymously behind a computer screen makes it easy for a jealous competitor to hijack your social media.
Follow these steps to handle spammers and negative naysayers:
Be cautious when accepting friend requests. Use good judgment when accepting friend requests, especially from people you don't personally know. How did this person find you? Do you have mutual friends or contacts in common? Do they only want you to "like" their Facebook page?
Beware of fake profiles. Spammers are notorious for setting up fake profiles on social media. If you aren't sure if the person is legitimate, look at her profile. Warning signs of fake accounts include: no photo or strange photos with fake or stock images, a blank profile or one with little personal information, or a cluttered profile with repetitive keywords that don't make sense.
Monitor your social media, website, and blog on a regular basis. The online community defines a "troll" as a person who uses the Internet to provoke and harass others by purposely posting inflammatory comments. Set up Google Alerts, so you can track your name and monitor what people say about you online. Google Alerts sends you an e-mail every time your name is mentioned online. You can set up search parameters on Google Alerts to include keywords (i.e., your book or article titles, etc.).
How to Protect Your Privacy and Stay Safe
Online reputation goes beyond just fending off annoying spammers and trolls. Your privacy and safety could be at risk, especially when unscrupulous thieves and hackers are waiting and watching.
Never give out personal information on your social media, website, or blog that could put your safety or your family's safety in jeopardy. For example, don't publicly announce where you live or that you live alone. Don't talk about where your children attend school or if you plan to leave the country for a few weeks.
If a person threatens you or others on your social media, immediately delete their posts, block them, and report them for abuse. If the group is moderated and you don't have access to block them, contact the administrator immediately. More than likely, the group administrator will ban that person from the group.
If the harassment escalates, don't take the situation lightly. It's better to be safe and take preventative measures. If someone bullies or verbally attacks you to the point that you feel like you (or your family) are in physical danger, immediately contact the authorities. Keep accurate records of the abusive posts/comments, so you have proof. For additional online safety tips, you can visit: https://quitstalkingme.com/report-a-cyberstalker/ and https://www.victimsofcrime.org/our-programs/stalking-resource-center.
"Take the 'me' out of social media."
Connect with Movers and Shakers
It's important to connect with the right people, but how do you find these online "movers and shakers"? Influential leaders in the writing community are well-connected and are the gatekeepers to your target audiences. They could be other writers you admire, bestselling authors, publishers, agents, editors, book reviewers, or high-traffic bloggers. It's all about whom you know and whom they know.
Keep these tips in mind when connecting with online movers and shakers:
Think strategically. Search for websites, blogs, and social media groups, i.e., Facebook writers' groups, that focus on your genre or niche. For example, if you are a science fiction writer, join science-fiction-related groups. You never know whom you will find hanging out in these groups. Pay close attention to whom and what they talk about in these groups.
Follow social media groups and discussion forums with an active following. Make sure the activity in these groups is legitimate and that comments aren't spam in disguise. It's more about the quality of the posts versus the quantity of the posts.
Share helpful information and advice with group members. Before you post in groups, carefully read the forum's posting guidelines. Some groups have strict posting guidelines and don't allow you to share links or promote your writing/books. As mentioned before, take the "me" out of social media and offer your help to others in the group.
How to Find Media Contacts
Social media is one of best resources to find late breaking news, and it seems like every television station scrolls across the screen, "Follow us on Facebook and Twitter." According to Oriella's Digital Journalism Study, out of six hundred journalists surveyed, 55 percent of these journalists used Facebook and Twitter to find stories from known sources.
Even though social media makes it easy to hunt down the media, don't become a click-happy groupie and stalk thousands of media contacts in hopes of instant publicity. You don't want to follow everyone—it's all about taking a strategic approach.
How to Navigate Twitter and Facebook
Social media is about helping others, so it makes sense to help out the media, too. Answer their questions or comment on their articles.
One way to stand out on Twitter is to use hashtags in your tweets. Hashtags organize keywords into searchable categories on Twitter. For example, if you use the hashtag #Californiajournalists, your tweets will be seen by those who monitor that hashtag. When searching on Twitter, follow media-specific hashtags. By following these keyword hashtags, you can easily jump into their conversations.
Another easy way to find media contacts is through Twitter's bio search. Journalists, television broadcasters, and radio personalities include the name of the newspaper, magazine, or station they work for in their bios, so just search by company name: i.e., Publishers Weekly. Check out these user-friendly Twitter search tools: https://twiangulate.com/ and https://www.locafollow.com/
On Facebook, search for and "like" media fan pages. When trying to catch the eye of local media, comment on news that directly impacts you and/or your community. You will be seen as a concerned community member, and the media loves a human-interest angle.
Research News Articles
If you want to find out the latest trends and news topics, it's important to research and read articles. Use search engines to find articles, subscribe to e-mail lists to receive news feeds, or check out these news resources: https://journalisttweets.com/, https://muckrack.com/, https://www.facebook.com/journalists.
For example, if you are a published author and want to find out what books are hot right now, check out the New York Times Best Sellers list and book reviews. What are book editors writing about? By researching articles and topics, it allows you to better understand what is considered "newsworthy" from the media's perspective.
Publicity Basics
A press release can pack a powerful punch with the media, but only when it covers a newsworthy angle. A generic press release announcing your book launch won't cut it these days. Put on your journalist's hat and go beyond just the five Ws. How does your topic/genre tie into a current event or controversial topic?
Limit press releases to one page, and don't break the golden rule of publicity: do not send a generic "Dear editor" message. Personalize your message and include the contact's first and last name. Most media contacts prefer press releases to be e-mailed, so carefully read submission guidelines before you blast out press releases.
Include a press kit (PDF version) on your website or blog, so it's easy for media to find you online. A simple press kit includes a well-written press release and bio. Be creative with your bio, and make sure it doesn't read like a resume checklist.
***
You don't have to hire a high-priced publicist or social media guru to manage your online reputation. By implementing these do-it-yourself publicity tips, you can put your best marketing face forward while staying safe online.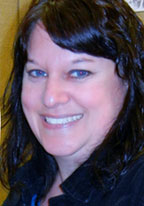 Therese Pope is a freelance writer based in northern California. With a BA degree in journalism, Therese has a background in the publishing and book industry. She has marketed both traditional and self-published authors. She was a health and fitness blogger for Prevention Health and was recently featured as a yoga writer on The American Cancer Society's Choose You blog. Her writing specialties include: copywriting and article writing. As a die-hard foodie who loves good California red wine, she currently writes for the hospitality and restaurant industry. Visit Therese's blog, https://www.zenfulcommunications.com.
-----
Enjoyed these articles? Related articles on WOW!:
Smart, Not Saturated: Social Media Solutions for Writers
Time to Twitter: Using Social Media to Further Your Career
Facebook Best Practices for Profiles, Pages, Groups and Posts