Note to Contestants:
We want to thank each and every one of you for sharing your wonderful stories with our guest judges this season. We know it takes a lot to hit the send button! While we'd love to give every contestant a prize, just for your writing efforts, that wouldn't be much of a competition. One of the hardest things we do after a contest ends is to confirm that someone didn't place in the winners' circle. But, believe it when we say that every one of you is a true winner.
Every writer has been a gracious participant through the whole process, from the beginning of one season to the next. We've written emails to authors, agents, and publicists who have donated books to our contest, and we've shared our delight regarding the true sportsmanship among our contestants. It doesn't matter if it's one writer who placed or another who tried but didn't; all writers are courteous, professional, and wonderful extensions of WOW! Women On Writing's team. Writers' stories and e-mails fill us with enthusiasm.
Kudos to all writers who entered, whether you won or not, you're still a winner for participating.
***
To recap our current process, we have a roundtable of 4-7 judges who blindly score equally formatted submissions based on: Subject, Content, Technical, and Overall Impression (Style). That's the first step of the process. If a contestant scores well on the first round, she (or he) receives an e-mail notification that she passed the initial judging phase. The second round judging averages out scores and narrows down the top 20 entries. From this point, our guest judge helps to determine the First, Second, and Third Place Winners, followed by the Runners Up.
As with any contest, judging so many talented writers is not a simple process. With blind judging, all contestants start from the same point, no matter the skill level, experience, or writing credentials. It's the writer's story and voice that shines through, along with the originality, powerful and clear writing, and the writer's heart.
***
We've enjoyed reading your stories, each and every one of them. The WOW! Women On Writing judges take time to read them all. We recognize names of previous contestants, writers familiar with our style. We enjoy getting to know you through your writing and e-mailing. Remember that each one of you is a champion in our book. We hope that you continue to enter so we can watch you grow as writers and storytellers, because each season is a rebirth of opportunity.
Now on to the winners!
Drum roll please....
1
st
Place: Solange Hommel
Georgetown, Texas
Congratulations Solange!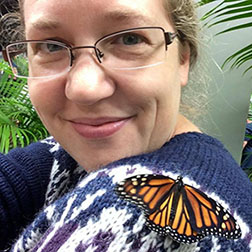 Solange's Bio:
Solange Hommel is a former elementary school teacher, newly transplanted to central Texas from northern Minnesota by way of southern California. She spends most of her time writing contemporary short stories and flash fiction, although she also has a novel of dubious quality lurking in a desk drawer thanks to NaNoWriMo 2011. She was recently crowned Write Club 2016 champion at the DFW Writers' Conference. This is her first published story. Her husband and several four-legged roommates keep her company near Austin, TX. When not agonizing over comma placement, Solange likes to play board games or work on one of her many cross-stitch projects. She posts her thoughts online at solorien.wordpress.com and stalks ... erm ... admires other writers on Twitter as @SolHom.
When You Wake Up
Janice never intended to release the song that kick-started her career. Derek found the rough cut tucked in the back of a drawer. He met her at the door that night, waving it in her face.
"Why have I never heard this song before?" he demanded. "It's brilliant." He shoved her onto the couch and planted a pair of headphones over her ears.
The tape hissed slightly. Janice rubbed her bad leg, wishing Derek had met her with a cold beer instead. The first chords sounded and memories crashed over her, threatening to pull her under.
***
"I just can't."
Janice watched lines of irritation deepen around Derek's mouth.
"It's obvious that you can," he retorted. "I'd know your voice anywhere. Stop telling me you can't perform the song, and tell me why you won't." Janice got up and limped over to the pictures occupying one wall of the living room. Derek's voice softened. "This is about Andi, isn't it?"
The cassette player, having whispered its way through the B-side, clacked loudly as it flipped back again. Janice felt Derek behind her as chords flooded the room again.
"Oh, God." He wrapped himself around her. "I didn't realize..." He reached out to straighten Andi's photo, her tan visage nothing like the pale form they visited each month, the energy trapped in her image a stark contrast to her motionless reality.
"It wasn't your fault." It was a familiar refrain. "You need to move on."
***
He cleaned up the rough cut and circulated it without her knowledge. By the time he told her, several big name studios were interested. They liked the grit in her voice and the aggression of her chords, but they really wanted the story—childhood friends, dreaming of a rock-star life, injured in the same tragic auto accident. One remains in a coma for years. The other overcomes injury and loss to write a tribute to her sleeping friend. The phone rang incessantly.
When You Wake Up climbed the Billboard Charts at lightning speed. Every major rock station wanted to interview her. Suddenly, Janice had a seven-figure income, a three-album recording deal, and a cross-country tour.
***
She was in Detroit when Mark called with the news.
"Janice! You'll never guess," he yelled from the earpiece. "It's Andi!" Blood rushed to Janice's head as he continued. "She just—poof—opened her eyes this morning. I played When You Wake Up for her. She loved it! She blinked like crazy and started squeezing—"
Janice cut him off. "That's great, Mark! Just great. Give her a big hug and tell her I'll get there soon." Her stomach churned. "Listen, I've got to run. They're calling me." Her palms sweating, she almost dropped the receiver as she hung up.
***
Andi had insisted on driving that night. "It takes more than a few brews to put me out of commission," she boasted. "Now quit bitching and get in. We're supposed to meet the guys at Hannigan's in 10 minutes."
"You better step on it then," Janice said. She popped the newly recorded cassette into the dash. "You want Mark in a good mood when you give him this song." They listened as music filled the car. "It's really great, you know," Janice added. "Your best yet."
"I wish," said Andi. "You just made it rock with those badass riffs." They listened for a few more moments. "Mark's not going to be creeped out that I wrote about watching him sleep, is he? He's going to say yes, right?"
At that moment headlights had appeared over a hill, and Janice had realized they were halfway into the oncoming lane. She didn't remember anything else from that night; not dragging Andi from the wrecked Pinto, not being rushed into surgery for the gash in her upper thigh and definitely not popping that cassette from the tape-deck.
***
Waves of sound pounded the darkness around her, swirling across the writhing audience. Janice could feel the tension mounting as she missed cue after cue. Finally, she put up her hand. One by one the instruments fell silent.
"C'mon, man! We paid to hear some tunes!" shouted a faceless voice.
Decision made, Janice stood in the spotlight she'd stolen from her best friend and looked into the audience. "There's something I need to tell you..."
***
What Solange Won:
$350.00 Cash Prize
Platinum Channillo Membership ($240 Value): Winner will receive a gift code for a one-year platinum membership, which allows you to subscribe to unlimited series on Channillo.com. Series categories include fiction books, columns, short stories, essays, poetry, journal entries, and more.
$25 Amazon Gift Card
Publication of winning story on WOW-WomenOnWriting.com website
Interview on WOW!'s blog The Muffin
2
nd
Place: Sara Codair
Merrimac, Massachusetts
Congratulations Sara!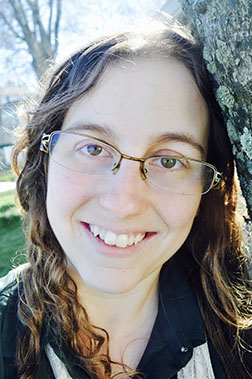 Sara's Bio:
Sara has been writing fiction since she was in the first grade. One of her earliest works was in a journal she was required to keep for school. It was supposed to be about real things, so her teacher was not very happy to read about a boy who put on a cape, jumped off of a garage, and flew.
Now, Sara writes made up things everyday. She also teaches both college level and developmental writing at Northern Essex Community College. When she isn't teaching or writing, she can be found outside, where she will be hiking, swimming, gardening or curled up with a good book. Her favorite genres are urban fantasy and magical realism.
She is in the process of revising a Young Adult Fantasy novel, tentatively titled Out of Focus. Her short stories have appeared in or are forthcoming from Foliate Oak, Centum Press' 100 Voices Anthology, Sick Lit Magazine, Fantasy Crossing and Mash Stories. You can find her online at SaraCodair.com.
The Cell
"Want to change before we go to the beach?" Jay gestured towards a rundown, concrete structure.
Luanne froze. She did want to change, but going into that bathroom was begging for disaster. It reminded her too much of a place where they did terrible things to her because she served her country. Because you murdered their sons, whispered their voices.
"Lu? You're spacing again." Jay rubbed her back.
The tension drained, easing muscles that had begun to cramp. When her neck was loose, she glanced at Jay. His hazel eyes betrayed hints of concern. He didn't know what she'd been through. She'd convinced him she was normal, but it couldn't last forever. It never did. Sooner or later, he'd find out how broken she was. Sooner or later, he'd leave, just like the others.
"Lu? You in there?"
She blinked. He was just a few inches away, peering into her eyes.
"Sorry," she muttered to his feet. "I guess a stall beats changing in the car."
Luanne backed away slowly. The mask was starting to slip. Her time with Jay was almost over. Her heart rate sped up as she turned, forced her leaden feet up the concrete steps and slowly opened the metal door.
The smell made her nauseous: a putrid blend of urine and bleach. The door slammed shut, sending tremors through her body. She gripped the sink and took a few deep breaths, reminding herself where she was: a public bathroom, near the beach, back in the States. With its white sinks, mirrors and brownish pink tile, it was nothing like that other place.
"Nothing like it," she muttered between breaths. Still, she reached into her pocket and made sure her pills were there, just in case.
Lu took baby steps towards the biggest stall. She clutched the round cylinder in her pocket the same way she once clung to her stuffed cat. The tranquilizers made her drowsy, so she didn't want to take them unless she absolutely had to. Jay had seen her on them once, but she had convinced him she'd come down with a cold. That excuse wouldn't work now; she'd been energetic all day.
Her hand lingered on the stall door. The cold metal, rough with peeling paint, was all too familiar.
"Do your legs work?"
The raspy, bird-like voice saved Luanne from the heat that was creeping into her hands from the depths of memory.
"Lady, I asked you a question!"
Luanne took stock of the woman. Her hair was powder white. Her face looked like clothes left crumpled for years before finally being worn. The wrinkles were deepest around her mouth, casting it in a frown.
"Do your legs work?" repeated the woman.
"Most of the time," said Luanne. When the nightmares gripped her hard enough, her legs cramped up so she couldn't move for hours.
"Are they working now?" The woman tapped her heavy sneakers on the floor. "Because if they are, you shouldn't even think of hogging that handicap stall. I can't take a piss without those grab bars."
Luanne nodded while the woman shouted, but she wasn't sure she could move. The rhythm was too similar to the one her interrogator's boots had tapped.
"Why in tarnation are you just gaping?" growled the woman.
Luanne opened her mouth then slammed it shut. Teeth sliced through her tongue; she tasted blood. The tapping was hypnotic. It made her want to answer.
The woman sighed and slammed her cane on the ground. "What the hell is your problem?"
Luanne struggled to remember an old training. She was supposed to remind herself of her name, and something, and repeat it over and over to resist. It didn't work. The pain swaddled her in darkness so thick she couldn't recall her own name. Her legs locked up then turned quaky. She fell and curled up, shielding her body from the blows.
~
Luanne didn't know how long she was gone for, but when she finally surfaced from the storm of memory, the sun was shining so bright she saw spots. Warm arms were holding her, rocking her like a baby.
"I love you, Lu," said a familiar voice that had never uttered those words to her. No man had loved her since before the war.
She opened her eyes and saw Jay's staring down at her: a soft gaze like new grass springing out of the mud in March.
***
What Sara Won:
$250.00 Cash Prize
Gold Channillo Membership ($120 Value): Winner will receive a gift code for a one-year gold membership, which allows you to subscribe to any 25 series on Channillo.com. Series categories include fiction books, columns, short stories, essays, poetry, journal entries, and more.
$25 Amazon Gift Card
Publication of winning story on WOW-WomenOnWriting.com website
Interview on WOW!'s blog The Muffin
3
rd
Place: Heidi Scholes
Groveland, Massachusetts
Congratulations Heidi!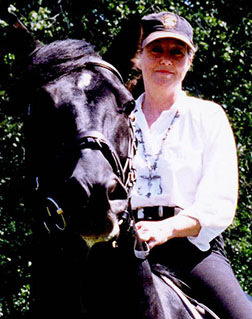 Heidi's Bio:
Heidi Scholes graduated from the School of the Museum of Fine Arts in Boston and went on to have a wonderfully varied career. From driving a taxi to managing a technical writing department, it all encouraged her creativity.
She wrote stories and poems starting in grade school, but got serious a few years ago when she became active in an online writers group. While plugging away at a novel, Heidi sharpens her skills with short stories and especially likes flash fiction. This is her first competition. Her poems have been published in an anthology.
Served Cold
It took almost ten years, but my prayers were answered when who should walk into the kitchen but that feo bastardo who killed my son Jose.
He was older, more heavily tattooed, but I would recognize his face anywhere. Burned it into my memory during that joke of a trial. After weeks of agonizing testimony, he walked on a technicality. Didn't even serve a day.
Enrique, the manager, took him around and introduced him to everybody as "Jimmy," but I knew that wasn't his real name. Enrique passed him off to Junior. "Show him how to use the dishwasher, and make sure he does a good job, I don't want any silverware coming back."
He didn't remember me. "Whatcha looking at, Grandma." He snarled. I had been staring at him, knife poised above the vegetables I was chopping. I didn't look at him again. But I kept my eye on him.
One especially busy Friday night, we kept the dishes flying out of the kitchen right up until closing. Once finished, Roberto and Julio, the other line chefs made for the door. "You need a ride home, Tia?" Roberto asked me.
"No gracias, I'm going to do a little bit more, then my daughter's coming to pick me up."
"Ok then, buenas noches," he called over his shoulder.
Jimmy hunched over the sink, elbow deep in soapy water. A mountain of pans to his right waited to be scrubbed.
I busied myself putting away leftovers and scrubbing the counters till they gleamed. I was often the last one out, because I liked everything just so. Finally Enrique poked his head in: "I'm leaving, Tia. You'll lock up when you leave?" I assured him I would.
I used a milkcrate to wedge open the door of the large walk-in freezer. How many times had I asked Enrique to get that interior latch fixed? "That's an accident waiting to happen," I told him. Each time, he promised he would get to it mañana. His solution had been a handwritten warning taped to the door.
I pulled out seven or eight of the most expensive steaks, a couple of racks of lamb and pork and slipped them into a big duffle by the door. Straining, I lifted a heavy suckling pig from a hook and brought it out to the counter.
"Jimmy," I called, but he didn't hear me. I went over and tapped him on the arm and he jumped and spun around, ripping the earbuds from his ears.
"Jesus! You scared the shit out of me!" He growled. "What do you want?"
"I need your help. I need to get that pig back in the freezer and it's too heavy for me."
He glowered, silent.
"If you do, I'll finish the rest of the pans for you."
Jimmy looked from me to the pans and back. He dried his hands and hoisted the piglet over his shoulder. "Where you want it?"
"On the empty hook in the back," I told him. Holding the door open blocked the sign but it made no difference. Jimmy didn't know any Spanish.
***
What Heidi Won:
$150.00 Cash Prize
Bronze Channillo Membership ($60 Value): Winner will receive a gift code for a one-year bronze membership, which allows you to subscribe to any 10 series on Channillo.com. Series categories include fiction books, columns, short stories, essays, poetry, journal entries, and more.
$25 Amazon Gift Card
Publication of winning story on WOW-WomenOnWriting.com website
Interview on WOW!'s blog The Muffin
RUNNERS UP:
Congratulations to the runners-up! It was very close, and these stories are excellent in every way.
Click on their entries to read:
Notes to Self: One Week Out by Laura Ruth Loomis, Pittsburg, California
Good by Tricia Berry, Rio de Janeiro, BRAZIL
A Shirt Tale by Supie Dunbar, Chicago, Illinois
The Soldier and the Lady by Nancy Hartney, Fayetteville, Arkansas
The Wait by Carole Garrison, Ona, West Virginia
The Shower by Catharine Fitton, Toronto, Ontario, CANADA
Snow Boy by Pam Maddin-Baker, Ottawa, Ontario, CANADA
What the Runners Up Won:
$25 Amazon Gift Card
Bronze Channillo Membership ($15 Value): Winners will receive a gift code for a three-month bronze membership, which allows you to subscribe to any 10 series on Channillo.com. Series categories include fiction books, columns, short stories, essays, poetry, journal entries, and more.
Publication of winning story on WOW-WomenOnWriting.com website
Interview on WOW!'s blog The Muffin
THANK YOU TO OUR CONTEST SPONSOR:
It is the sincere desire of our sponsor that each writer will keep her focus and never give up.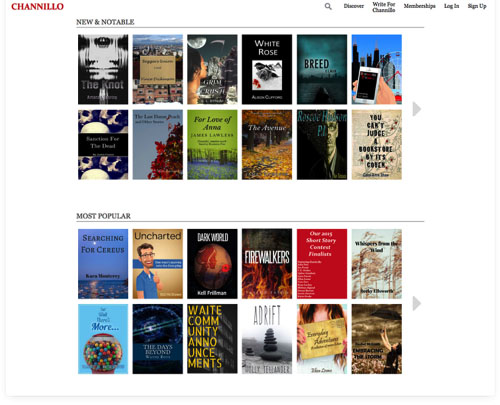 CHANNILLO
Channillo.com is your ultimate source for serialized literature and entertainment!
Writers, learn more about writing a series here:
https://channillo.com/for-writers/faq/
Follow Channillo on Twitter @_Channillo.
HONORABLE MENTIONS (In no particular order):
Congratulations to our Winter Contest Honorable Mentions! Your stories stood out and are excellent in every way.
Homesick by Carrie Hatland, Winnipeg, Manitoba, CANADA
Pieces of Water by Michelle Dwyer, Round Rock, Texas
Adventure Falls by Jeanette Quick, Washington, DC
City of Light by Amelia Wade, Fort Bragg, California
Walled In by Debra A. Chartoff, Louisville, Kentucky
Bridget Comes of Age by Suzanne Kehde, Fresno, California
Rose Memories by Linda Bruhn, Van Anda, British Columbia, CANADA
This is Bad by Sally Basmajian, Niagara-on-the-Lake, Ontario, CANADA
Widow's Walk by Allison Walters Luther, Bothell, Washington
Snow Angels by Judy Beaston, Beaverton, Oregon
What the Honorable Mentions Won:
$20 Amazon Gift Card
Bronze Channillo Membership ($15 Value): Winners will receive a gift code for a three-month bronze membership, which allows you to subscribe to any 10 series on Channillo.com. Series categories include fiction books, columns, short stories, essays, poetry, journal entries, and more.
IN CLOSING:
This brings the Winter 2016 Flash Fiction Contest officially to a close. Although we're not able to send a special prize to every contestant, we will always give our heartfelt thanks for your participation and contribution, and for your part in making WOW! all that it can be. Each one of you has found the courage to enter, and that is a remarkable accomplishment in itself. We're looking forward to receiving your entries for our next contest. Best of luck, and write on!
Check out the latest Contest: