Special Note to Contestants:
We want to thank each and every one of you for sharing your wonderful stories with our guest judges this season. We know it takes a lot to hit the send button! While we'd love to give every contestant a prize, just for your writing efforts, that wouldn't be much of a competition. One of the hardest things we do after a contest ends is to confirm that someone didn't place in the winners' circle. But, believe it when we say that every one of you is a true winner.
Every writer has been a gracious participant through the whole process, from the beginning of one season to the next. We've written emails to authors, agents, and publicists who have donated books to our contest, and we've shared our delight regarding the true sportsmanship among our contestants. It doesn't matter if it's one writer who placed or another who tried but didn't; all writers are courteous, professional, and wonderful extensions of WOW! Women On Writing's team. Writers' stories and e-mails fill us with enthusiasm.
Kudos to all writers who entered, whether you won or not, you're still a winner for participating.
***
To recap our current process, we have a roundtable of 4-7 judges who blindly score equally formatted submissions based on: Subject, Content, Technical, and Overall Impression (Style). That's the first step of the process. If a contestant scores well on the first round, she (or he) receives an e-mail notification that she passed the initial judging phase. The second round judging averages out scores and narrows down the top 20 entries. From this point, our guest judge helps to determine the First, Second, and Third Place Winners, followed by the Runners Up.
As with any contest, judging so many talented writers is not a simple process. With blind judging, all contestants start from the same point, no matter the skill level, experience, or writing credentials. It's the writer's story and voice that shines through, along with the originality, powerful and clear writing, and the writer's heart.
***
We've enjoyed reading your stories, each and every one of them. The WOW! Women On Writing judges take time to read them all. We recognize names of previous contestants, writers familiar with our style. We enjoy getting to know you through your writing and e-mailing. Remember that each one of you is a champion in our book. We hope that you continue to enter so we can watch you grow as writers and storytellers, because each season is a rebirth of opportunity.
Now on to the winners!
Drum roll please....
1
st
Place: Barbara Stark-Nemon
Ann Arbor, Michigan
Congratulations Barbara!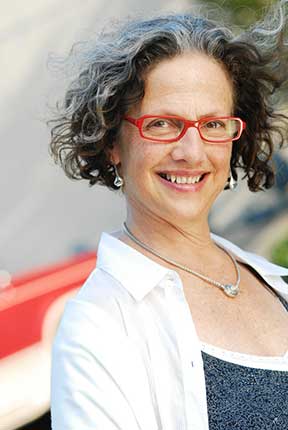 Barbara's Bio:
Every story needs a narrator, and Barbara Stark-Nemon stepped up early in life. She learned a fascination with the magic of language from her storytelling grandfather. An undergraduate degree in English literature and Art History from the University of Michigan led Barbara to a teaching career in English and then a Masters in Speech-language Pathology. Working in schools, universities and hospitals as a teacher and therapist, Barbara specialized in child language disorder and deafness. Everywhere, there were stories, and the need to be heard and seen that we all share. Barbara writes novels and family histories while gardening, cycling, and enjoying her family in Ann Arbor and Northport, Michigan. Her first novel, Even in Darkness, will be published by She Writes Press in 2015.
Like Lambs to Slaughter
Thirteen year-olds are still children and some still look like it. This one, standing next to the duffel stuffed with outdoor clothing and a sleeping bag, already looks like the powerful man he will become. A small flicker of excitement or fear penetrates the mask of self-protection that lies across his amber eyes.
"Learn something about yourself, sweetheart," I begin, fighting through the constriction in my chest. "You'll be good at the wilderness part, but pay attention to the head part too. We'll be in touch as soon as they let us."
"I know, Mom." He is unflappable, as he's been all week, unresponsive to our agony. A mark, perhaps, of how truly miserable he has been.
"I love you, Toot, and I believe in you." He isn't listening anymore, waiting for it to be over. He's immersed in the semi-fiction that's worked for us all to moderate this horror: that it is his choice to go, that it's a grand adventure.
I watch them through the window, father and son, tossing bags into the minivan, heading to the airport and across the country. A three-week wilderness program will physically and emotionally challenge him to change direction in his life.
My two other sons are at school and I don't teach today, so I only wait for the van to roll out of the driveway before I leash the dog and head into the gray November morning for a run. You can only cry so hard and run at the same time, so I run; proof positive that people do not die of a broken heart. I can breathe despite the millstone pressing on my heart.
Less than a month ago I ran the Chicago marathon on a brilliant, windless October morning, a reward for the months of training and perseverance. Hours of steady running through neighborhoods, the cheering revelers, and mini-bands at every corner had been a therapeutic escape from the reality of what I could not train, nurture or command; an emotionally healthy, well adjusted child who would follow basic rules, go to school, get along with others, and take up only his fifth of the psychological space in our family.
On this morning, the first quick city blocks drop away to the entrance of the arboretum, just as my muscles warm to the task. Two short intakes and an exhale. The rhythm works for an easy run. The wide, rain-rutted path winds down from the iron gate at the top to the river three quarters of a mile below.
Through the tunneled canopy of hardwoods, the resplendent autumn leaves fallen and faded underfoot in a rustling cushion, a long meadow becomes visible around a bend. The whole of the view is drained of color and solidity in the cloudy dim. Pressure in my chest threatens my breath and unbidden tears squeeze my throat until I stop and repeat my mantra. We cannot keep him safe here. We need help to help him. We cannot care for the other boys with his disruption. More tears.
I reach the river, flowing swiftly through the gray day. I stretch out on the flat narrowed path toward the length of meadow and back up through its center, the dried heads of the prairie grasses slapping my shoulders and cheeks. Now the hard part, the mile-long uphill.
A stand of aging pines, thick solid trunks soaring to their needled crowns, provides a moment's respite. I wrap my arms around a tree in the center of the stand, forehead against bark, beating heart to living wood, the connection becoming visual sparks on the screen of my closed eyelids.
Two years, for wilderness and therapeutic school. My husband is sold on the process, but how will we know who comes out the other end? How will I know if a single thought of my child's is turned my way? Bark prints forged on my forehead, I draw one last draft of energy from the lovely pine.
I kick into uphill mode, leaning forward, sharpening the inhales, pulsing exhales, lifting my legs a little higher with each step. This is how I will get through what lies ahead. Concentrate on the form; parcel out the energy to make it all the way. The Zen takes over and ten minutes later the wrought iron gate spills me back toward the home where only two children live.
***
What Barbara Won:
$350.00 Cash Prize
$25 Amazon Gift Card
Publication of winning story on WOW-WomenOnWriting.com website
Interview on WOW!'s blog The Muffin
2
nd
Place: Patricia Tompkins
San Mateo, California
Congratulations Pat!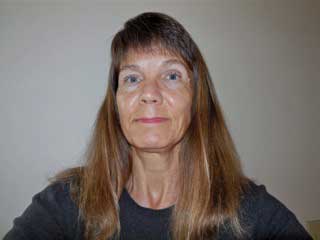 Patricia's Bio:
As a longtime editor, Pat Tompkins has learned about writing from working on others' prose, from lifelong reading, and from trial and error. Following the words of the great Dorothy Parker, "Brevity is the soul of lingerie," Pat is drawn to short forms, including haiku, tanka, and flash fiction; her shortest stories have appeared in Nanoism.
American Underwear
The novelty of sewing extra-extra-large cotton panties faded by late morning. Earlier that Tuesday, Sanetha laughed at their size. They must be American underwear. Such fat women in the United States and so many. The white panties reminded her of sails. Plain, without peak-a-boo panels of lace. Sanetha wondered: with buttocks so large, she would have cushions to rest on wherever she sat. Sometimes the fabric was black or the color of mud. Dull, never a vibrant green or blue, no mango or kumquat. And Anneela said one panty cost as much as they earned in three days. Sanetha doubted that.
Last week she had sewn pink trim on thongs. So silly. And uncomfortable looking. Why would a nice girl wear one? Sanetha never had. Was America full of strippers and bar girls? Anneela said yes. Her cousin in the next village had seen American women at a beach in what looked like colorful underwear. Sanetha's mother said it was worse than wearing nothing, to wrap breasts and private parts in bright scraps of cloth, drawing attention to them instead of modestly covering the body. Anneela said many American women were not married. Sanetha's mother said no man would buy a horse when he could ride for free.
Sanetha wondered if they were unmarried because they were so large. Yet there must be large American men, too. Before the year ended, Anneela would marry and she talked about it often, as though her life would be transformed. Sanetha envied Anneela's ability to dream. She was older than Sanetha yet acted younger. But Anneela had only sisters. Sanetha was the sole girl among four brothers. She did not see that men were so wonderful. When Mr. Gupta yelled at her, as he did with all the workers, she pictured him in his cotton drawers, with his stick legs and potbelly. That turned his roar into a frog's croak.
At least panties and thongs were simple, unlike brassieres. Anneela called the big ones coconut holders. Sanetha felt sorry for women who carried such weights on their chests. She hoped her breasts would stay small, like her mother's. Be satisfied with what you have—how often her mother had said that.
Today, she reminded herself to be grateful that she had easy panties. But by noon, the heat and noise of the factory had made her head feel heavy. And her eyes were tired from squinting. Sanetha dropped a finished piece onto a pile and sighed. The underwear would travel far, disappearing like kites. And the women with it would be happier—wasn't that a promise of new clothes? What if these were magic panties? If she wore them, she would be transported to America. She would live among the huge, immodest people, and while wearing the panties, she would have three wishes granted. Any three of her choosing. What three would they be?
Three did not seem like enough, but that was always the number in legends: three birds, three goats, three princes. She must beware of tricks. If she wished for money, more than she needed, then her brothers would pester her for gifts. Perhaps to live forever. But what good would it be to live long only as an old person, feeble and cranky? To be young forever—and watch her friends and family age and die? She would wish for good health. A sensible choice. "How boring," Anneela would say and sigh dramatically. To be a movie star—Anneela would wish for that. To be loved by a handsome, rich man who was also kind and made her laugh and stayed faithful. Was that one wish or too many? To never work at the factory again. Sanetha's smile dimmed as she realized the wish needed to be more specific; simply to quit her job would not help. But that was why she had three wishes.
She sat feeding fabric to the needle until the brrrrnnnnng of the shift bell reminded her to switch off her sewing machine. Then she saw that it was out of thread. How had she not noticed that recent seams were only rows of tiny holes? She bit her lip and glanced around, but Mr. Gupta was not in sight. Sanetha stood up. Magic panties, three wishes—what was she thinking? They would never fit her. She wished, but no, enough of such thoughts. Wishes could lead to trouble.
***
What Patricia Won:
$250.00 Cash Prize
$25 Amazon Gift Card
Publication of winning story on WOW-WomenOnWriting.com website
Interview on WOW!'s blog The Muffin
3
rd
Place: Brenda Watterson
Algonquin, Illinois
Congratulations Brenda!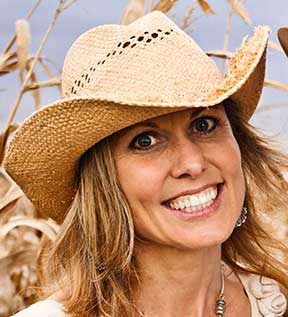 Brenda's Bio:
For seventeen years, Brenda Watterson enjoyed a career in Human Resources and Sales but decided to stay home after the birth of her twins. She and her husband are blessed with four children, two that grew in her womb and two that grew in her heart. Her oldest two came into her life when they were just five- and seven-years-old, fulfilling her greatest desire to mother a child. While she entered the role with high expectations of the kind of mother she thought she would be, they carefully and lovingly shaped her into the kind of mother she actually is. And for that she is forever grateful.
With the dramatic age differences of her four children, she has experienced enough drama and material over the past five years to host her own "Toddlers and Teenagers" reality show. But now that all of the children are in school, she has coaxed her muse out of hiding and unleashed her dream to write. After completing several creative writing courses she recently began submitting her work and was thrilled to have a few things published in Pooled Ink, Chicken Soup for the Soul, and Rainbowtreekids.com, as well as a piece she wrote about being a stepmom that was featured in the Listen to Your Mother show.
She is currently working on a fiction novel (based on a true story) about a madam for the mob who suffers a brain aneurysm that leaves her severely disabled. Thirty years later the daughter who cares for her receives a shocking phone call that begins to unravel the mysteries of her mother's life.
Brenda lives in Algonquin, IL where she writes until the school bell rings.
Black Coffee
The antiquated speaker hangs conspicuously from one corner of the ceiling, its black electrical cord snaking down the wall as if embarrassed to be associated with it. The reggae music that trickles out feels out of place in the conservative coffee shop but the patrons don't seem to mind. They mill around transfixed on their shared addiction, mesmerized by the intoxicating aroma that hangs in the air and swims through their nostrils without apology. Conversations vary in a place like this. Most that dwell here have nothing in common except their quest for the mysterious black liquid that holds the promise of sweet relief for the caffeine deprived.
A middle-aged woman opens the door to enter and is met by a young man exiting. With his head slightly bowed he is oblivious to her as he puckers his lips around the hollow straw that connects his face to the chilled plastic cup like an umbilical cord.
Ann's smile is genuine as she steps back and grants him passage. The black and red cowboy boots encasing her thick calves are worn and weathered, clearly a staple and not an accessory in her wardrobe. She enters with purpose, smoothing back her unwashed hair with one hand while the other juggles her cell phone and keys. Her gait is confident but her nerves are jangled as she mentally prepares for the difficult conversation ahead. The divorce has been a long time coming. He shouldn't be surprised but her heart beats rapidly as she scans the tables for his familiar face. She walks past a large man whose exaggerated physique engulfs the corner table.
Paul sits alone with the exception of his distorted shadow. A darker and thinner version of himself, it stretches and leans against the wall at an awkward angle in response to the sun. Unaware of those who pass by, his gaze remains faithful to the computer screen before him. Dual white cords ascend from his ears merging into one long strand that trails across his extended abdomen and enters his laptop. His thick fingers feel cumbersome on the keyboard and he struggles to steady his beefy hands. Beads of sweat appear below his receding hairline and threaten to run down his face. He squints in disdain as he enters his embellished characteristics into the dating website. He doesn't even notice when the waitress approaches and asks if he is finished with his coffee.
Mindy exhales with an irritated sigh. Accustomed to being ignored, she begins wiping the crumbs from the table beside him. She wasn't even supposed to be working today. If Hannah hadn't called in sick she would be home right now watching "The Voice" on her DVR. Instead she is here, working harder at avoiding Adam than anything else. Her mother warned her not to date anyone at work and especially not her boss but she found herself lost in those big brown eyes and seductive voice. Now he says he wants to work things out with his wife. The reality is as bitter as the abandoned black coffee she pours down the drain. Asshole.
Ann finds her husband just as Paul hits send and Mindy glares at Adam. The three have nothing in common, really. One renounces love, the second longs to find it and the third learns that borrowed love is never really yours. None of them know the significance of today; the shared date that will be etched on their tombstones and typed into their obituaries. None of them noticed the black canvas bag that the young man entered with but left without, its contents slowly ticking in the men's restroom. None of them will ever know what they might have done differently if they knew that today was their last day, their last chance at love, and their last coffee.
***
What Brenda Won:
$150.00 Cash Prize
$25 Amazon Gift Card
Publication of winning story on WOW-WomenOnWriting.com website
Interview on WOW!'s blog The Muffin
RUNNERS UP (In no particular order):
Congratulations to the runners-up! It was very close, and these stories are excellent in every way. Enjoy each one's story!
Click on their entries to read:
The Writer's Group by Eve Bradshaw, Chicago, Illinois
Final Deadline by Janet L. Cannon, Cape Girardeau, Missouri
Invisible Message by Michelle Iskowitz, Naperville, Illinois
Night at the Bar by Nancy Robie, Fitzwilliam, New Hampshire
She Left Today by Jeanine Manji, Surrey, British Columbia, CANADA
The Churchyard by Kimberly Malanczuk, San Jose, California
The Letter by Tina Weaver, Oregon City, Oregon
What the Runners Up Won:
$25 Amazon Gift Card
Publication of winning story on WOW-WomenOnWriting.com website
Interview on WOW!'s blog The Muffin
HONORABLE MENTIONS (In no particular order):
Congratulations to our Winter Contest Honorable Mentions! Your stories stood out and are excellent in every way.
How to Break Up by Stephanie Kroepfl, Grand Lake, Colorado
The Queen of Hearts Dines Out by Bobbi Lynne Scott, Los Angeles, California
Consolation Prize by Lisa Tiffin, West Henrietta, New York
Final Farewell by Jennie Gollehon, Whitmore Lake, Michigan
Fragments by Diana Manley, Eugene, Oregon
Reflection by Carol Kalmes, Onalaska, Wisconsin
The Trouble with Moxie by Gemma Leigh Rapp, Vancouver, Washington
Three Dollars and a Peach by Suzanne E. Nelson, Euclid, Ohio
Where All the Answers Lie by Wendy Lombardi, Marlborough, Massachusetts
Fight or Flight by Miranda S. Miller, Lakewood, Ohio
What the Honorable Mentions Won:
IN CLOSING:
This brings our Winter 2014 Flash Fiction Contest officially to a close. Although we're not able to send a special prize to every contestant, we will always give our heartfelt thanks for your participation and contribution, and for your part in making WOW! all that it can be. Each one of you has found the courage to enter, and that is a remarkable accomplishment in itself. We're looking forward to receiving your entries for our next contest. Best of luck, and write on!
Check out the latest Contest: