Special Note to Contestants:
We want to thank each and every one of you for sharing your wonderful stories with our guest judges this season. We know it takes a lot to hit the send button! While we'd love to give every contestant a prize, just for your writing efforts, that wouldn't be much of a competition. One of the hardest things we do after a contest ends is to confirm that someone didn't place in the winners' circle. But, believe it when we say that every one of you is a true winner.
Every writer has been a gracious participant through the whole process, from the beginning of one season to the next. We've written emails to authors, agents, and publicists who have donated books to our contest, and we've shared our delight regarding the true sportsmanship among our contestants. It doesn't matter if it's one writer who placed or another who tried but didn't; all writers are courteous, professional, and wonderful extensions of WOW! Women On Writing's team. Writers' stories and e-mails fill us with enthusiasm.
Kudos to all writers who entered, whether you won or not, you're still a winner for participating.
***
To recap our current process, we have a roundtable of 4-7 judges who blindly score equally formatted submissions based on: Subject, Content, Technical, and Overall Impression (Style). That's the first step of the process. If a contestant scores well on the first round, she (or he) receives an e-mail notification that she passed the initial judging phase. The second round judging averages out scores and narrows down the top 20 entries. From this point, our guest judge helps to determine the First, Second, and Third Place Winners, followed by the Runners Up.
As with any contest, judging so many talented writers is not a simple process. With blind judging, all contestants start from the same point, no matter the skill level, experience, or writing credentials. It's the writer's story and voice that shines through, along with the originality, powerful and clear writing, and the writer's heart.
***
We've enjoyed reading your stories, each and every one of them. The WOW! Women On Writing judges take time to read them all. We recognize names of previous contestants, writers familiar with our style. We enjoy getting to know you through your writing and e-mailing. Remember that each one of you is a champion in our book. We hope that you continue to enter so we can watch you grow as writers and storytellers, because each season is a rebirth of opportunity.
Now on to the winners!
Drum roll please....
1
st
Place: Ellyna Ford Phelps
Taipei, TAIWAN
Congratulations Ellyna!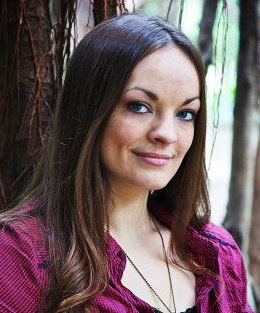 Ellyna's Bio:
Ellyna Ford Phelps, who writes speculative fiction under the pseudonym L.L. Phelps, is an English Teacher and aspiring novelist. Born and raised in the American South with a few years on a Montana ranch, Ellyna now lives with her husband in Taipei, Taiwan. She occasionally muses about writing on the Taipei Writers' Group blog, taipeiwritersgroup.wordpress.com, which will soon announce publication of its first Anthology.
Still Breathing
When I was eleven, my grandfather shot an elk on a hunting trip. I was down by the horse corrals on our Montana ranch chasing around a new kitten in the tall grass when he backed his truck to the covered area behind the barn. What followed was a noise, the sound of rope being drawn through a pulley, and when I turned the corner, I saw the corpse of the massive elk hanging by its back legs, its eyes bulging and tongue hanging out.
"You might not want to stick around for this," my grandfather warned, but I stood there, transfixed. I watched as he drew out a long blade and sliced open the elk's stomach. The guts and organs spilled out, carrying with them a strong smell that would stay with me for days. My grandfather eyed me when he was finished, the gutted elk between us, and I knew I'd gained his respect for not fleeing the scene.
Years later, it wasn't respect I gained from watching what my captors did to my best friend, Sarah. It was fear, a deep-rooted terror that extinguished any future thoughts of escape.
Sarah had run away, almost successfully that last time, so instead of continuing to work side-by-side with me at the truck stops, servicing men for money we'd never see, our captors kicked and punched her until she found the freedom she sought. I'll never forget the terror in her eyes that day, or the sound her bones made as they broke. I'll never forget how with her last breath she cried for her mother.
They normally don't kill us, even for trying to escape. Usually they just beat us, horribly so, and then put us back to work. But Sarah had run far too many times. They made an example of her to increase our fear, to show us there was no mercy for creatures like us—the stolen, the missing, the captured runaways.
There was a man who arrived the next week, not a truck driver but one of the city men who came to the stops. He wasn't there to do what he paid for. Instead, when he approached my mat in the woods behind the service station, the first thing he did was cover me with a blanket.
"How old are you?" he asked.
"Eighteen," I lied.
"You can't be more than sixteen," he said, and rummaged in his pack for a bottle of water and a granola bar. He offered them to me, and I set them aside and reached for his jeans.
"No," he said, taking my hands. "I'm here to help you, to bring you to safety, but only if you let me."
I stared at him, and he must have seen it in my eyes, the distrust. I wondered if my captors had sent him to test my loyalty.
"What's your name?" he asked at my silence.
"Whatever you want it to be," I replied.
He went to his knees, his eyes kind. He reminded me for a moment of my Uncle Ted, and I wished I could trust him. I wished I could ask him to take me home.
"You only have ten minutes," I said instead, and his face fell.
"Let me help you," he pleaded. He placed a hand on my arm, wanting me to stand, but I could barely move, terrified by the memory of Sarah's murder.
"I can't," I told him, and I knew from his expression that he believed me, and that he hurt for me in ways I'd forgotten men could feel.
As I watched one of my captors lead the man away minutes later, a light breeze came through the trees, bringing with it the smell of sewage from the truck stop. Something about the stench brought to mind the elk from years before, and with that, a horrible revelation. I was now that elk, ten, twenty times a day, as men came to my mat and slit me open, spilling my insides to the ground. Only I was still breathing. How is it, I've wondered since, that only one man out of so many could see that I'm still breathing?
***
What Ellyna Won:
$350.00 Cash Prize
$25 Amazon Gift Card
Publication of winning story on WOW-WomenOnWriting.com website
Interview on WOW!'s blog The Muffin
2
nd
Place: Wayne Scheer
Atlanta, Georgia
Congratulations Wayne!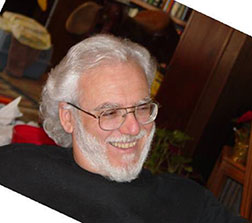 Wayne's Bio:
Wayne Scheer has locked himself in a room he shares with his computer and a turtle. (Wayne's retirement, not the turtle's.) To keep from going back to work, he published hundreds of short stories, poems and essays online and in print. He's been nominated for four Pushcart Prizes and a Best of the Net. Wayne lives in Atlanta with his wife and can be contacted at waynescheer[at]gmail[dot]com.
Blind Date, 1960
Marcus Epstein stood at his bathroom mirror brushing his unruly dark hair straight back. Displeased, he forced a fine-tooth comb through the maze of curls. Ringlets of hair still popped up like maniacal jack-in-the-boxes. Adding water made matters worse. It took globs of Vaseline to finally do the trick. He slicked his hair back, convincing himself he looked Italian—tough, strong and solid.
His parents regaled him with stories about great Jews in history, from Albert Einstein to Neil Sedaka, but Marcus knew that although Sedaka sang about his "calendar girl," the real Miss April dated Frankie Avalon.
He rummaged through the top drawer of his desk, under piles of school papers, and found a solitary Marlboro. He had no intention of lighting it; he wanted to see how it looked dangling from his lips. He tried scissoring it with two fingers, but feared he looked effeminate. Cupping it with his full hand worked better. He had seen Tony Caprizzio hold a cigarette that way.
Pushing up the sleeve of his T-shirt, he bent his arm at the elbow. But even Marcus couldn't delude himself into believing that the slight bump on his skinny arm resembled a muscle. His Adam's apple protruded more than his bicep.
The football players at his school had thick necks that rested confidently on their shoulders. His neck looked more like a pole extending from his spine with his head balanced on top, a Halloween decoration.
How'd he ever get talked into a blind date? His cousin, Lenny, two years older and on the basketball team, assured him he'd like her. "She needs a date. I kind of feel sorry for her, you know? She's a good kid."
"I don't do blind dates." He tried sounding cool.
"I know," Lenny said. "I know you don't need a blind date. But, look. She's Linda's friend. I promised I'd do this favor for her."
To be honest, the prospect excited Marcus. He didn't date much. He went out a few times with Judy Perlman, but she dumped him for that Tony guy. Italian, of course. Still, Marcus couldn't seem too eager about being set-up. He had a reputation.
He relented when Lenny had showed him her picture. Long, dark hair that hung over one shoulder, a nice smile. She looked good.
Too good.
Girls who looked this good, didn't need to get fixed up.
"What's wrong with her?" He remembered asking Lenny. "There's gotta be something wrong with her."
"Nothing's wrong with her," Lenny had assured him. "I swear. On my mother's life."
Marcus remembered seeing something weird in the way Lenny looked at him. He didn't know what it meant at the time, but while staring at the way his ears stuck out from his head like pink earmuffs, it came to him. He understood.
He was the blind date. He was the one Lenny felt sorry for.
Despite the Vaseline, his hair started to curl.
***
What Wayne Won:
$250.00 Cash Prize
$25 Amazon Gift Card
Publication of winning story on WOW-WomenOnWriting.com website
Interview on WOW!'s blog The Muffin
3
rd
Place: Janet L. Cannon
Cape Girardeau, Missouri
Congratulations Janet!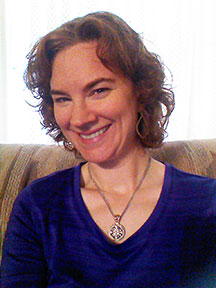 Janet 's Bio:
Writer, editor, educator, photographer, runner, crafter, wife, and life-long learner Janet L. Cannon is one of those people who thrive on stress. She just finished her second marathon and is now working to break her past speed records on shorter races. Her current projects include a Mars colonization anthology, a YA novel, several unfinished afghans and rag rugs, and keeping one lesson ahead of 650 fifth and sixth graders. As you can see, she's taking it easy for a few months. You can read her daily motivational catastrophes at https://www.facebook.com/janet.cannon.10, her weekly philosophical conundrums at https://revisionisadishbestservedcold.blogspot.com, discover her other superpowers at https://janetcannonwriter.wix.com/in-the-write-world, or merely correspond with her at janetcannonwriter[at]gmail[dot]com.
Old Notes, New Composition
In the window of a pawnshop not a block from where my car was in the shop, a flash of color captured my eye: a mother-of-pearl inlay between the frets of a mandolin. It couldn't be! Brushing a curl out of my face, I leaned toward the teardrop-shaped instrument displayed in the window. I studied its heart-shaped silver tuners, its burnished soundboard of flaming red wood, and the tiny filigree leaves etched around the sound hole. Every detail echoed familiarity: my father's mandolin!
The entrance bell trilled as I opened the door. The scent of old spices, older leather, and ancient paper filled my nostrils.
"Hello! I'm Marco." Marco wasn't an old codger like I'd come to expect at most pawnshops. He was young, perhaps a few years older than me, and obviously a frequent patron of a local gym. "May I help you?" His genuine smile and the gentle timbre of his voice immediately set me at ease.
I returned the smile. "Hi. I'm Kate. I'd like to see the mandolin in the window, please."
"Sure." Marco retrieved it, spun it back to front, then slid the strap over his shoulder. With deft fingers and skilled strokes he strummed a few chords and picked a quick tune. I blinked back tears, recognizing the Celtic dance tune from my childhood. Marco stopped and stared at me. "It's in need of a new set of strings and a good tuning, but otherwise it's mint."
"When did you get this?" I fought to keep the tremble from my voice.
He shrugged. "I'd have to look it up. It came in before I came on staff." Marco handed the instrument to me then walked behind the counter. After a few clicks on the computer, he pointed the screen. "Two years ago, August. A man brought that in with a bunch of jewelry and miscellaneous other items. Something I need to know?"
I caressed the fingerboard, memories and relief flooding through me. "I thought he burned it."
"Say again?"
I cleared my throat of old grief and smiled at Marco. "My ex. He told me he burned all my things. Instead he pawned them. Figures."
Marco paled. "If you want to file a claim, you'll need a police report. My boss has sold most of the other items, but—"
"No. It's not your fault my ex is a—" I stopped, not wanting to embarrass myself in front of a stranger. "No, I'm just happy the instrument is still around. It belonged to my father. He wanted me to learn how to play it, but I never made the time. Theme of my life. After the divorce I regretted not taking lessons, but learned something important: appreciate today." Forcing back old regrets, I handed the instrument to him. "Thank you." I turned to leave.
"Wait. Don't you want to buy it?"
I snorted. "I told you I can't play it. I don't keep useless things around anymore. That's another lesson I learned from my divorce."
Pressing his lips together, he cocked his head. "What if you learned how? Would you want it then?"
"I can't afford it."
He handed the instrument to me, his warm hands sending a pleasant electric current through mine. "I'll give it to you for free and teach you to play on one condition."
I shook my head in disbelief. "Okay, what?"
"We have working dinner once a week."
Raising an eyebrow, I leaned back. "You're a bit forward for someone who's only known me ten minutes."
Marco shrugged. "When my wife died, I learned lessons, too. And when a beautiful woman walks through the door and wants to buy the only item in the building I've wanted to buy myself since I started working here, I think it's time for me to eat out again."
In unison, our eyes met. "Fridays are good for me."
"I'll get the case."
***
What Janet Won:
$150.00 Cash Prize
$25 Amazon Gift Card
Publication of winning story on WOW-WomenOnWriting.com website
Interview on WOW!'s blog The Muffin
RUNNERS UP (In no particular order):
Congratulations to the runners-up! It was very close, and these stories are excellent in every way. Enjoy each one's story!
Click on their entries to read:
A Time to Be Born by Madelyn F. Young, Hot Springs Village, Arkansas
Scar by Rebecca Chapple, Pasadena, California
Shaken and Stirred by Patricia Boyle, Livermore, California
The Reunion by Rosemary Jarrell, Clayton, North Carolina
The Wait by Beth D. Mendel, Middleburg, Florida
The Funeral by Meena Radhakrishnan, Thousand Oaks, California
Hitchhiker by Kathy Steinemann, Hinton, Alberta, CANADA
What the Runners Up Won:
$25 Amazon Gift Card
Publication of winning story on WOW-WomenOnWriting.com website
Interview on WOW!'s blog The Muffin
HONORABLE MENTIONS (In no particular order):
Congratulations to our Summer Contest Honorable Mentions! Your stories stood out and are excellent in every way.
Mickey's Answers by Suzanne E. Nelson, Euclid, Ohio
Primipara by Magdalene Chan Fedorchak, Watsonia VIC AUSTRALIA
Counting Teeth by Nicolette Daskalakis, Los Angeles, California
Like a Bird by Pat Lowery Collins, Rockport, Massachusetts
Crazy Is As Crazy Does by Teresa Kenney, The Woodlands, Texas
Ground Clouds by Jean Forsythe, Oceanside, California
The Challenge by J. L. Greger, Bernalillo, New Mexico
The Gospel Truth by Lisa Frischhertz, Metairie, Louisiana
The Habit by Lynn Nicholas, Tucson, Arizona
Insomniac by Gemma Leigh Rapp, Vancouver, Washington
The Life Expectancy of Fireflies by Charity Tahmaseb, Minnetonka, Minnesota
IN CLOSING:
This brings our Summer 2014 Flash Fiction Contest officially to a close. Although we're not able to send a special prize to every contestant, we will always give our heartfelt thanks for your participation and contribution, and for your part in making WOW! all that it can be. Each one of you has found the courage to enter, and that is a remarkable accomplishment in itself. We're looking forward to receiving your entries for our next contest. Best of luck, and write on!
Check out the latest Contest: