Special Note to Contestants:
We want to thank each and every one of you for sharing your wonderful stories with our guest judges this season. We know it takes a lot to hit the send button! While we'd love to give every contestant a prize, just for your writing efforts, that wouldn't be much of a competition. One of the hardest things we do after a contest ends is to confirm that someone didn't place in the winners' circle. But, believe it when we say that every one of you is a true winner.
Every writer has been a gracious participant through the whole process, from the beginning of one season to the next. We've written emails to authors, agents, and publicists who have donated books to our contest, and we've shared our delight regarding the true sportsmanship among our contestants. It doesn't matter if it's one writer who placed or another who tried but didn't; all writers are courteous, professional, and wonderful extensions of WOW! Women On Writing's team. Writers' stories and e-mails fill us with enthusiasm.
Kudos to all writers who entered, whether you won or not, you're still a winner for participating.
***
To recap our current process, we have a roundtable of 4-7 judges who blindly score equally formatted submissions based on: Subject, Content, Technical, and Overall Impression (Style). That's the first step of the process. If a contestant scores well on the first round, she (or he) receives an e-mail notification that she passed the initial judging phase. The second round judging averages out scores and narrows down the top 20 entries. From this point, our guest judge helps to determine the First, Second, and Third Place Winners, followed by the Runners Up.
As with any contest, judging so many talented writers is not a simple process. With blind judging, all contestants start from the same point, no matter the skill level, experience, or writing credentials. It's the writer's story and voice that shines through, along with the originality, powerful and clear writing, and the writer's heart.
***
We've enjoyed reading your stories, each and every one of them. The WOW! Women On Writing judges take time to read them all. We recognize names of previous contestants, writers familiar with our style. We enjoy getting to know you through your writing and e-mailing. Remember that each one of you is a champion in our book. We hope that you continue to enter so we can watch you grow as writers and storytellers, because each season is a rebirth of opportunity.
Now on to the winners!
Drum roll please....
1
st
Place: Jeanne Lyet Gassman
Peoria, Arizona
Congratulations Jeanne!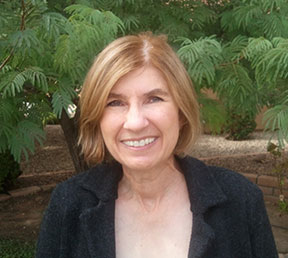 Jeanne's Bio:
Jeanne Lyet Gassman lives with her husband and son in the desert west of Phoenix, Arizona, but she dreams often of snow-covered mountains with pine-scented breezes. She believes in the power and beauty of language and loves helping other writers. When she isn't writing, she works as a freelance editor and teaches creative writing workshops to writers' groups and individuals in the Phoenix metro area.
She holds an MFA in Writing from Vermont College of Fine Arts. She writes creative nonfiction, poetry, and fiction, but her first love is fiction. Her work has appeared recently in Switchback, Barrelhouse, and LQQK, among others. An excerpt from her unpublished novel, The Blood of A Stone, is forthcoming in Assisi: An Online Journal of Literature and Arts. Her awards include fellowships from Ragdale and the Arizona Commission on the Arts. She is currently working on a novel about a family of downwinders who were adversely affected by the radioactive fallout from the atomic bomb tests in Nevada in the 1950s and 1960s.
To learn about opportunities for writers, including contests, grants, and calls for submission, please visit Jeanne's blog, Jeanne's Writing Desk. To get to know Jeanne and her work, please visit her website or connect with her on Twitter.
Haboob Season
We limp through the August heat like marathoners staggering to the finish line. After almost fifteen years of living in Dante's First Circle, also known as Phoenix, Arizona, we're veterans at coping. We know the importance of the proper placement of sunshade screens in car windshields; we bring oven mitts to handle scorching steering wheels; and we never touch seat belt buckles—one second degree burn seared that warning into our memory.
Your job brought us here, and we promised ourselves that we would stay put until both kids were through school. The backyard pool was to be our family destination, a center for cookouts and gatherings, but our children abandoned it during late adolescence. They preferred deeper waters: homes with diving boards and beer pong parties.
The monsoons are preceded by dust storms, affectionately labeled haboobs by the local press, but you say they're mud monsters, with just enough moisture to deposit dark brown splatters on car roofs and windows. The dog paces the patio, turning her face into the wind, sniffing. She yearns for her jaunts around the neighborhood, but we tell her she must wait until the pavement no longer stings tender footpads. It will be at least another month before the evenings cool enough for nighttime walks.
In between storms, we paddle the tepid waters of our play pool. We swim under the pollution-smeared haze of the full moon, ever mindful of melanoma, one of the most common skin cancers in Arizona. You lie on the float, and I balance on foam Noodles while we plan. We talk about our children. When they're grown, we say, we'll downsize. We'll move to a better climate.
Our children go off to college, not out-of-state as we had hoped, but to a school across town. They come home on weekends and ask us to pay for their gas. Scholarships are few, and tuition is higher than expected. Student loans threaten to delay our departure, but housing prices are soaring. We count our equity, telling ourselves it will be easy to pay off the debts when the time comes.
The economy crashes, and our mortgage exceeds our value.
Just one more year, you say. I'll stash more money into the 401k, and we'll be fine. We look to the calendar and number the days of one-hundred plus temperatures.
Miraculously, our children both graduate college on the same day.
They call them the boomerang generation: the twenty-somethings who return to the nest. Our son moves home first; his older sister follows a few months later when her hours are cut. The house we had planned to leave is now too small for four adults under its roof. Climate change creates the hottest summer on record, and our air conditioning bills soar. Next year, we tell ourselves. Next summer we will be gone. You need only one more year until Social Security.
But like the haboobs and monsoons that arise without warning, life has a way of changing quickly and in unexpected ways. Whispers of layoffs haunt the cubical walls of your office. You survive the first wave, then another, but rumors continue to fester. Our daughter cobbles together three part-time jobs; our son sends out applications and waits.
We begin to plan: What to keep? What to throw out? How soon will our children be on their own? The daughter goes first, taking a better-paying position with a new company and moving to share a friend's house. Much to our surprise, our son relocates to another state, a mountainous state where they ski in the winter and summer temps never rise above the eighties. We envy him.
This is our time, we say. We will repair the roof, paint, re-landscape, and next summer, when prices are higher and families are looking for a house in this highly-ranked school district, we will be ready. You receive your pink slip one month before you turn 65. Loans still need to be paid.
We study our finances and determine what is reasonable. We search for other sources of revenue, selling off things we no longer want or need. This is our last summer here, you say.
You were partially right.
When the walls of dirt cloud the skies the following August and the haboobs sweep in, only one of us remains to see them.
***
What Jeanne Won:
$350.00 Cash Prize
$25 Amazon Gift Card
Publication of winning story on WOW-WomenOnWriting.com website
Interview on WOW!'s blog The Muffin
2
nd
Place: Kelly Dycavinu
New Westminster, British Columbia,
CANADA
Congratulations Kelly!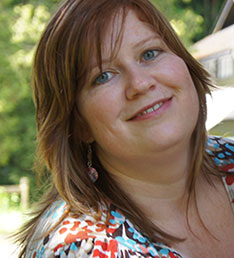 Kelly's Bio:
Kelly Dycavinu, currently in her thirties, feels twenty and wishes she was fourteen. Well, that's mostly true. Except that she wouldn't trade life with her husband and two children for anything. So the fourteen-thing doesn't cut it after all.
Based in Vancouver, Canada, Kelly has a BFA in Creative Writing from the University of British Columbia. She writes primarily for children and young adults, however, her stage play, Red Wolf, brings the world of fairytales to an adult audience. She also writes articles and personal essays that explore parenting, faith and social justice and she writes academically in the area of literature, with a particular focus on intertextuality.
Kelly's especially interested in classic literature, mythology, folk and fairy tales, trickster narratives, biblical narratives and creation accounts. She believes that how we view ourselves and others around us is largely impacted by the stories we hear/see and the stories we tell. This link between story and identity fascinates her.
Her blog, Popcorn with a Spoon, may be found at: https://kellydycavinu.wordpress.com/
Duplicity
She stares into a rotting mouth. The stench of decay, loosely masked by coffee and cigarettes, infiltrates her nostrils. Dark discolorations haunt the gum line and a purplish-red bulge swells where a surfacing fourth molar festers.
"Fourteen years between visits is too long, Mr. Hammond." Shelley leans over her patient. How can anyone let their teeth get this bad? She glances at Mr. Hammond's hands clasped around his abundant midsection. A gold band encircles his wedding finger. I can't imagine being married to this mouth.
***
A black number six hangs above the peephole in the apartment door. TV noises and voices waft from other suites along with the smells of kimchi and curry. Cupboard doors open and close. Families live their lives. Number six opens.
"Shelley?"
"Hi Darren." She glances at the distance between her and the elevator. She looks at him. His face. The perfection.
"I'm surprised to see you," he says, but now Shelley can see the deception.
"I knew you'd show up eventually," his second face says after it emerges from the first.
As she studies the two faces she realizes just how subtle the differences are. There are no laugh lines around the eyes of the second. And his upper right lip raises so slightly, a smirk rather than the calm smile of his first face.
"I—I know this is unexpected. I was in the area and I— I wanted to see you."
"Of course, come in."
He leads her to the living room filled with familiar furniture.
"Have a seat. I was about to open a beer. Would you like a drink?" he asks as he walks to the kitchen.
"Yes, water's fine." Shelley sits on the couch and lies back resting her head on the arm cushion. She closes her eyes and resists the urge to peel off her socks. "On second thought, I will have that beer," she calls to Darren.
He returns and places the bottle directly into her hands. Her eyes remain closed.
"Making yourself at home, I see."
"I bought this couch."
"Yes, and you chose not to keep it."
"Fresh starts are easier without old memories."
"Then why are you here?"
Shelley sits up and makes room for Darren on the couch. She waits until he's seated before answering.
"I'm lonely, Darren. And I want to know if you've been lonely too."
***
Red wine spills over the rim of the glass. Shelley watches the drops that land on her hand as they slide toward her forearm. She returns to swirling the crimson liquid, watching how close she can get to the top of the glass without going over the edge.
"Shelley, did you hear me?" Jasmine kicks under the table.
Suddenly feeling sticky, Shelley raises her forearm to lick off the spilled wine.
"Don't avoid the question. Do you want him back?" Jasmine asks.
"Darren doesn't want to come back. He's with someone else."
"But if he did, would you take him back?" she persists.
"He lied. He cheated, for years, right under my nose. Do you think I'm that pathetic?" Shelley asks.
"Yes," says Jasmine's second face.
***
Snakes. Around her. On her. Everywhere. In the darkness, snakes. They slide across her body cloaking her nakedness. They slither over her skin. They thread themselves in her hair. In her ear, they speak secrets. What he has done. What she will do. Secrets. She wakes, scrambling to escape. She flings them from her body, but they are everywhere. Snakes. Around her. On her. In her.
***
They both lie on the couch; Darren's body presses against hers. His hand cups her breast as he licks her nipple. Shelley remembers a time when his touch meant something to her, when she yearned for him to enter. But he's been inside of her for too long. His hands slide across her skin, his fingers through her hair. His breath sounds shallow as his tongue circles her ear. Only one more secret to share and it belongs to her.
***
She stares into a rotting mouth. With a scalpel in hand Shelley makes the first incision, gentle and light. The pink flesh splits with ease. Blood nestles in the soft u of each tooth. Her hand is steady. She cuts deeper. His teeth are perfect, white and straight; his breath smells like cloves. Now everyone will know—everyone will see—that he speaks with a forked tongue. She was married to this mouth.
***
What Kelly Won:
$250.00 Cash Prize
$25 Amazon Gift Card
Publication of winning story on WOW-WomenOnWriting.com website
Interview on WOW!'s blog The Muffin
3
rd
Place: Elizabeth Maggio
Clifton, Virginia
Congratulations Elizabeth!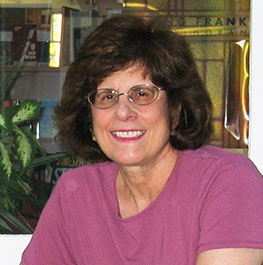 Elizabeth's Bio:
Elizabeth Maggio parlayed a geology degree and her facility at explaining science to lay audiences into an award-winning science writing career. It was an ideal fit, affording her a front-row seat at the cutting edge of research. Of all her experiences as a science writer, a few hold special memories: interviewing Carl Sagan about water on Mars and hearing him say "torrents and torrents of rain" long before he became a science super star; snagging a one-on-one interview with Gene Roddenberry during the startup days of Star Trek (after convincing her newspaper editor that the assignment really did fall within the bounds of the science beat). Her career even led to adventures in Italy where she used both her science writing and Italian language skills working for an aerospace company and an astronomical observatory.
Now semi-retired, Elizabeth is transitioning into a second career as a fiction writer, enjoying for the first time the freedom to make up the facts. She took up flash fiction about two years ago and finds that confronting the challenges posed by this short form is helping her to move along her first novel, an archaeological mystery set in the Alban Hills outside of Rome.
Elizabeth lives with her husband in northern Virginia.
Extant, Not Extinct
Mona found Professor Millington exactly where and how the museum's receptionist described—on the fourth floor, at the end of the hall, in the paleontology lab, hunched over a tray of fossils.
Standing at the open door, she said softly, so as not to startle him, "I'm the volunteer." In her right hand she clutched the notice that was pinned to the bulletin board at her retirement community. It promised an extraordinary opportunity and said no experience was necessary.
Millington stood up and smiled at Mona, thanked her for coming, and then motioned for her to come closer. He pointed to the fossils in the tray, then began fingering each specimen as if deciding on a choice bonbon.
"Tell me, are you interested in the past?" he asked.
The question caught Mona short. She rued the loss of her past life every waking moment. A career diplomat, she had spent nearly a half century in faraway exotic places having one grand adventure after another. Evading bandits in the Kasbah was a favorite memory. Nothing frightened Mona except the life she was leading now. She was supposed to be content with movie nights and bingo. The ennui was killing her.
"Very much so," Mona answered.
Millington invited her to take an even closer look at the fossils, and Mona obliged by hunching over the tray, mirroring the professor. "These," he said, flourishing his hand as if presenting the crown jewels, "are extinct precursors to modern flora that grew in the swamp forests of the Carboniferous Period. Climate was tropical then, and atmospheric carbon dioxide higher, making some plants grow to gigantic proportions."
The professor stood up and handed a specimen to Mona. "You're holding a plant that died 300 million years ago. Imagine what it could tell us if it were alive."
Mona ran her finger over the relic, a fragment of greenery from another time frozen in stone. "What am I supposed to do?"
"No one knows exactly what's in this old collection," Millington said. "I need you to compare each fossil's original description"—he pointed to the yellowed tags in the open tray—"with its catalog card in this file cabinet and let me know of anything that doesn't agree."
Millington then tapped urgently on a framed woodcut on the wall. "This is Sphenopteris obtusiloba. Be on the lookout for this fossil."
Mona studied the drawing closely. "It looks like parsley."
"Unrelated," countered the professor. "Sphenopteris is a small extinct seed fern, a link to the first flowering plants, and I've been looking for it my entire career. The only fossil specimen ever found was used for this illustration and then it disappeared. I'm hoping it's somewhere in this collection."
Millington explained how the card catalog was organized and showed Mona where to leave him notes in a wicker basket on the file cabinet, explaining that he generally worked nights and probably wouldn't see her.
On Thursday morning during her second week as a volunteer, Mona noticed that her fingertips tingled every time she handled a fossil. Soon a musty smell wafted through the room. Then just before noon, the door to the lab swung open but no one entered. Mona called to Professor Millington and when he didn't respond, she investigated.
Nothing in Mona's past compared to what she encountered now. Instead of the hall, she faced a baffling landscape, a seemingly boundless, swampy forest with soaring tree ferns and club mosses that looked like colossal asparagus spears. A sultry mist enveloped everything, and the musty smell was intense.
A smile bloomed across Mona's face. She clasped her hands over her stomach as the old thrill filled her gut. Mona, the erstwhile Mona, didn't hesitate. She stepped through the door and followed a clearing bordered by towering horsetails, her shoes squishing in the sodden earth. At length she came upon a stream where something growing low along the embankment caught her eye. Careful not to slip on the moss-covered slope, she shuffled down and squatted for closer inspection.
Late that afternoon Mona returned to the lab and left Millington a note in the wicker basket. "I won't be volunteering anymore. Sorry. This is for you."
That night, when the professor checked for messages, he found Mona's note and a paper towel rolled up in plastic wrap. He opened the bundle and out fell a small tight cluster of fresh fern, soil still clinging to the roots, with leaves that looked like parsley.
***
What Elizabeth Won:
$150.00 Cash Prize
$25 Amazon Gift Card
Publication of winning story on WOW-WomenOnWriting.com website
Interview on WOW!'s blog The Muffin
RUNNERS UP (In no particular order):
Congratulations to the runners-up! It was very close, and these stories are excellent in every way. Enjoy each one's story!
Click on their entries to read:
Breakfast in Bed by Jacqueline Allan, Seaford, Victoria, AUSTRALIA
How Do You Greet a Ghost? by Virginia McRae, Blairstown, New Jersey
Vital Signs by Anna A. Levy, Elkridge, Maryland
The Revenge of Ellie Newsom by Mary Nelson, Salt Lake City, Utah
Things by Kimberly Bella, Winchester, Massachusetts
In the Depths by Renee Roberson, Huntersville, North Carolina
The Nanny by Katy Regnery, Ridgefield, Connecticut
What the Runners Up Won:
$25 Amazon Gift Card
Publication of winning story on WOW-WomenOnWriting.com website
Interview on WOW!'s blog The Muffin
HONORABLE MENTIONS (In no particular order):
Congratulations to our Fall Contest Honorable Mentions!
Your stories stood out and are excellent in every way.
Triage by Rose Thoman, Troutdale, Oregon
The Bitter End by Vinaya Bhagat, Bangalore, Karnataka, INDIA
Under Ladders by Suzannah Windsor Freeman, Port Lincoln, South Australia, AUSTRALIA
Reason for Return by Janet Hamilton, Woodstock, New York
Act of Faith by Elizabeth Maria Naranjo, Tempe, Arizona
Life Running By by Carol E. Woien, Southington, Connecticut
Birthday by Gwen Stephens, Naperville, Illinois
Fortune by Jane F. Hacking, Salt Lake City, Utah
A Can of Courage by Michele Meloche, Windsor, Ontario, CANADA
Foreclosure by Sandra Havriluk, Norcross, Georgia
What the Honorable Mentions Won:
IN CLOSING:
This brings our Fall 2012 Flash Fiction Contest officially to a close. Although we're not able to send a special prize to every contestant, we will always give our heartfelt thanks for your participation and contribution, and for your part in making WOW! all that it can be. Each one of you has found the courage to enter, and that is a remarkable accomplishment in itself. We're looking forward to receiving your entries for our next contest. Best of luck, and write on!
Check out the latest Contest: