umor is a tool all writers should have in their toolbox, but especially when writing for children. Making kids laugh while they are reading creates an emotional connection to the work and makes it a memorable experience. That connection with the reader is what all writers crave. And thanks to pioneers in children's literature like Dr. Seuss, writing fun and entertaining books for kids is a valued pursuit for writers.
Humor is all about the unexpected; pushing boundaries, going against the norm, irony and exaggeration. Sometimes it shows up as physical humor, sometimes in the situation (plot), with the language (puns, misunderstandings) and/or with the characters (exaggerated personalities, flaws...)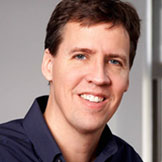 "Kids are pretty sophisticated when it comes to humor."
(Photo: Jeff Kinney)
Some very talented authors have figured out how to make kids laugh. Jeff Kinney, the mastermind behind the wildly successful, Diary of a Wimpy Kid series, did not set out to write for children. His dream was to be a syndicated newspaper cartoonist. He tried for three years to make that happen.
"Eventually I had to come to terms with the fact that I didn't have what it took to illustrate a professional comic strip...my style wasn't refined enough. So I had the idea to create comics as a middle school kid, and that's when Diary of a Wimpy Kid was born."
John Erickson, the creator of Hank the Cowdog, a popular series for 3-5 graders told from the dog's point of view, had a similar experience. A rancher in Texas, Erickson originally wrote a story about Hank the Cowdog for The Cattleman Magazine whose target audience was ranchers like himself. His wife told him he should write for children and after some coaxing, that's what he decided to do.
Even with their success in the children's market, both Kinney and Erickson, still don't feel they are writing for a younger audience. Even after publishing 65 books, Erickson said, "I don't know a thing about writing for children. I'm just trying to make people laugh."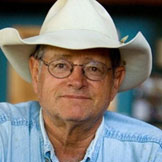 "I don't know a thing about writing for children. I'm just trying to make people laugh."
(Photo: John Erickson)
Kinney originally submitted the first Diary of a Wimpy Kid book to the publisher as a book for adults. "I didn't change a thing after I was told it would be marketed for kids. I realized that if I had been thinking of a kids' audience as I was writing, I would've written down to kids. Even now, when I write, I think of adult readers, not kids."
Sometimes an idea for a book can come from something very simple. Gordon McAlpine, author of The Misadventures of Edgar and Allan Poe, shared, "Initially, it was the sound of the names Edgar and Allan Poe, which I thought was funny." Going with this idea he introduces Em and Milly Dickinson in the second book of the trilogy. But he said he managed to fend off the temptation toward overkill by not bringing in more twins like Arthur and Conan Doyle, or Robert and Louis Stevenson.
Creating storylines and characters to keep kids engaged and laughing takes a special kind of writer. Ursula Vernon, author and illustrator of the Dragonbreath series for grades 3-5 isn't always sure what will make kids laugh, but she has a few staples in her repertoire. "Sometimes the kids think parts of a book are hysterically funny that I hadn't expected. Generally, though, I find that kids like pizza, farts, weird diseases, and made-up animals. If I get stuck, I go for one of those."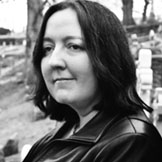 "I find that kids like pizza, farts, weird diseases, and made-up animals. If I get stuck, I go for one of those."
(Photo: Ursula Vernon)
Lisa Doan, author of The Berenson Schemes series, writes for the same age group and has a little different take on what kids find funny. "Middle-graders have been flooded with society's rules and expectations; they know what the norms are. In humor, the unexpected rides in on the back of the skewed world view character—that guy who either doesn't understand the norms or doesn't care what they are—creating a space between what is assumed will happen and what actually happens. Tone dictates whether that space is humor or tragedy."
McApline believes that young readers love to see holes poked in cynical individuals or institutions. "Merely deflating the overblown is not enough. Young readers appreciate characters who can also create, inspire and connect, standing up at times for those who do not enjoy the compensations/liabilities of being, say, the uniquely conjoined great-great-great-great grandnephews of Edgar Allan Poe."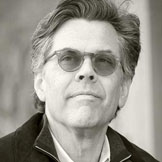 "Merely deflating the overblown is not enough."
(Photo: Gordon McAlpine)
Debbie Dadey, author of over 160 books including the Adventures of the Bailey School Kids series, has found that if it's not funny to her, it won't be funny to kids. "I think unusual or unexpected situations can be funny. And underwear is always funny. Also, taking something normal and going wild can be funny. For instance, in Treasure in Trident City (Mermaid Tales series) a simple book report is funny because of the unexpected and silly way the character dresses. A visit to the ice cream store gets silly in Ghouls Don't Scoop Ice Cream when Eddie accidently squirts whipped cream everywhere (while in his underwear, of course)!"
A variety of experiences and activities provide inspiration and ideas for these authors. Erickson watches his dog do things like snap at snowflakes and imitate the howling coyotes on the ranch. He then imagines what is going on in his dog's mind.
Vernon found you can't always rely on your own experiences from growing up, because some things have changed. "I thought school lunches being awful would be funny forever...and then I started doing book tours in California, and students would all tell me how wonderful the lunches were and I lost some of my A material!"
Kinney finds some of his best material from real life, things that would be too difficult to make up. "The more outlandish or unrealistic my jokes are, the less the reader can relate to them. The problem is, funny things don't happen around me fast enough. So, I have to pad the real-life stuff with things from my imagination."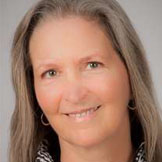 "Tone dictates whether that space is humor or tragedy."
(Photo: Lisa Doan)
The best humor lurks in the darkest corner of the mind believes Doan. It's a corner she says where we store everything we would like to forget. "There are two departments in that corner: the true tragedies department, which is usually small and best left undisturbed, and the next door down—the department of cringe-inducing incidents. That door can be flung wide open to reveal a vast landscape of hilarity. I have a feeling that people who claim to have no sense of humor are just too scaredy-cat to open that door."
McAlpine finds inspiration from others' stories. "Infiltrate a good book and you'll find a dozen untold stories hovering like fireflies in the shadows. Capture them, enchant them with your own voice and perspective, and then allow them to illuminate a story that is all your own."
So, what is it agents and editors are looking for? Kelly Sonnack, literary agent with the Andrea Brown Agency has seen many manuscripts come across her desk. For her, the authors that miss the mark are the ones trying too hard. "It's a difficult thing to try to explain because when you're funny you're just funny and it's really hard to force the issue. I think it's important to remember that children have a different sense of humor than adults and that doesn't just mean gross humor. Kids are really smart and you have to give them credit for that. My favorite humor for kids is the clever kind."
"My favorite humor for kids is the clever kind."
(Photo: Kelly Sonnack)
Her advice is to go read your manuscript to a group of kids with no personal connection to you, or better yet, let them read it themselves and see what they think.
One of the biggest pieces of advice that these authors have for writers trying to break into the children's market is not to talk down to kids. "It's important to write what you think is funny," said Kinney. "Kids are pretty sophisticated when it comes to humor. If what you're writing is good, they'll get it."
Vernon feels if kids get a whiff that you're patronizing them, you're done. "I have to write jokes that I think are funny as an adult, too. If it comes across like I'm writing jokes because The Dear Children Will Find This Amusing, the readers will not be amused."
"Young readers are smart and imaginative," said McAlpine. "They delight at the prospect of those characteristics being used against bullies or condescending, arrogant, overblown grown-ups."
"I write what makes me laugh," said Doan. "Which apparently falls on the juvenile side. (I'll never be mature enough to write YA)."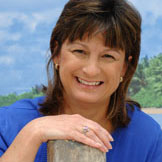 "I think unusual or unexpected situations can be funny. And underwear is always funny."
(Photo: Debbie Dadey)
So, get out your old yearbooks, dig up all those embarrassing moments from childhood, think about all the adventures you had with your friends growing up, reminisce about family trips and write them all down. Then pull out all the stories, spice the up with some humor and who knows, maybe you will have a bestseller on your hands.
***
(*Originally published in the 2016 Children's Writer's & Illustrator's Market.)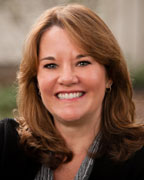 Kerrie Flanagan is a freelance writer from Colorado with over 18 years' experience and hundreds of published articles and essays. She is also the author of seven books all under her label, Hot Chocolate Press, including two children's book, Claire's Christmas Catastrophe and Claire's Unbearable Campout. In addition to her own writing she is passionate about helping other writers find success through individualized consultations.
-----
Enjoyed this article? Check out these related articles on WOW!:
How to Write and Sell Your Sense of Humor
(Almost) Everything I Really Needed to Know About (Humor) Writing, I Learned for FREE