uthors are responsible for the bulk of their marketing, and there are plenty of companies willing to help—for a fee. The choice of where to spend money is important, but so is a return on investment.
"Marketing and publicity are often hard expenses for authors to justify because neither has any guarantee of success," says publicist Jessica Glenn of MindBuck© Media Book Publicity. "However, without an outreach campaign, an author with a small or medium publisher is unlikely to get many sales because people simply won't have heard of the book. A self-published author is unlikely to get any sales outside of their own network."
Tracking cost/return on promotion is difficult, says Goddess Fish Promotions, "partly because different people have different goals and different results they consider a positive return. Some want reviews. Some want sales. Some want to build their social media and name recognition. Additionally, we (as a company), don't have access to things like sales records, etc. We did spend time tracking Amazon rankings for a while and typically saw an increase in ranking during the tours (especially at the start). We've relied on authors to tell us what they did or didn't find effective after they've run tours. Most have seen an increase in sales and/or name recognition (or social media growth). We have numerous return clients, which wouldn't be the case if their tours hadn't been deemed successful."
According to Arlene Kay, author of the Boston Uncommon mysteries, "Some items are almost impossible to track, but may be worth the risk. Remember, in all things, you should make informed choices."
Planning the campaign is tied in to tracking the success, so here are some key steps.

"Marketing and publicity are often hard expenses for authors to justify because neither has any guarantee of success."
(Photo: Jessica Glenn)
A Well-Written Book
The most important product is a well-written book: a good story, well-written, well-edited, well-copyedited, with an eye-catching cover. Enough money spent on publicity can push a badly-written book forward briefly, but the audience will tire of it and move on.
Set a Budget
Some people shrug and say, "It costs what it costs." How nice for them to have so much disposable income. Not everyone does.
Set a realistic budget. To do that, you have to have a realistic knowledge of cost. Do your research. What elements do you want? Bookmarks? Promotion items? Print copies for giveaways? Ad purchase in print or online? Book trailers? Travel? Bookstore placement? Hiring someone to place you on blog tours or land you radio, TV, and other appearances? Conference attendance?
List every element in your ideal marketing campaign. Then research. Get between three and five quotes for each. Are you going to have to pay for ARC copies? Don't forget to factor that in.
Now look at your bank account. How much can you afford, on the assumption that you see a ZERO return? Because there are no guarantees.
How far apart are what you want and what you can afford? Choose the elements that work the best for your launch. Each book is unique. If you were a potential reader, what would appeal to you? That's a good place to start.

"It is critical that an author knows their audience in detail."
(Photo: K.R. Conway)
Who is Your Audience?
The vague "I want to reach as many people as possible" is the ocean. You need a concentrated tide pool. Are you a mystery writer? Then mystery readers are your target audience. Discover where mystery readers find their books to read and make that your target area.
According to K.R. Conway, author of the YA series Undertow: "For me, it is most important to net a large exposure to the right audience, regardless of budget, because I know that if I can hook someone with the first book, they will go on to buy the rest of the series. Targets, in general, are teachers, librarians, and adult parents who like YA and will share the book with their teen children. It is critical that an author knows their audience in detail. Blindly saying, 'Oh, I think I fall into this category,' means you don't know your audience."
Are you a member of any organizations? Get them involved. Is your genre popular at local libraries? Can you pitch an appearance to the local chamber of commerce or one of the other local civic organizations? Can you tie your book to something that interests them, be it the book's location, themes, or main characters' professions? University alumni span a wide range of interests and professions, and they can get you in touch with other venues to which they're connected. Target precisely, and let your target audience help spread your work to a wider audience.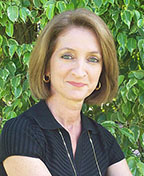 "I don't spend a lot of money promoting, other than boosting the occasional FB post and ordering bookmarks."
(Photo of Alyssa Maxwell by Erin Manuel)
Allocate Your Budget
How do you decide where to put the money you can afford to spend?
"I don't spend a lot of money promoting, other than boosting the occasional FB post and ordering bookmarks," says Alyssa Maxwell, who writes two historical mystery series.
Arlene agrees. "I have found that professionally done bookmarks are worth the cost and result in sales and branding. Most other items (pens, stickers, etc.) can be dispensed with. More expensive items (Kindles) will rarely generate enough sales to justify the cost. I advertise primarily on my Facebook author page by setting up a reasonable budget (never more than $20) and carefully targeting my audience to coincide with my fan base."
She is a fan of the book trailer. "I always produce trailers for my books. Fun to do and helpful to potential readers, but the costs can vary dramatically. After evaluating the choices and the number of views from readers, I produced my own (with help from my spouse) for under $100. Some author friends have paid over $1500 for a product that produces the same number of page views."
Barbara Ross, author of the Maine Clambake Mysteries, ordered logo totes. "I have custom tote bags, like the one my character carries. These have become very popular for contests, donations, and auctions. I can fill them with my books. I don't give them away like hotcakes because they cost about $15.00 apiece, so I only use them in high visibility situations; but for something I did on a whim, they have become very popular."
K.R. says, "I set a budget when I launch an ad campaign, but it largely depends on the goal of the campaign. Am I looking for sales or mass publicity? In general, effective marketing costs a minimum of $100 per campaign."
From the publicist's point of view, Jessica adds, "I am not a big fan of advertising for books, particularly fiction books. People don't often buy a book they have only seen on a website ad unless it's on a very specific topic they want to know more about. The caveat is highly specific social media advertising for nonfiction books on a keyword specific campaign."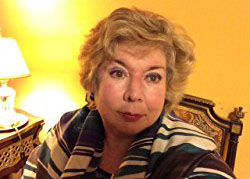 "After bad experiences with consignments in local bookstores, I only deal with stores that order books from my publisher."
(Photo: Arlene Kay)
Find Out Where Other Authors Got a Poor Return
"After bad experiences with consignments in local bookstores, I only deal with stores that order books from my publisher," says Arlene. "Otherwise you, the author, are responsible for keeping track of sales and receipts."
While she advocates book trailers, I don't. After a career working in theatre and film, to me, the book trailer serves neither the prose nor the visual medium, unlike an adaptation to screen. Most book trailers set me against the book, rather than hooking me.
K.R. says, "My least effective marketing tools have been blog tours. Yes, my name gets out there, but I rarely see a jump in sales. Where the blog tours do help is in finding librarians and teachers who are bloggers and who often go on to buy the books for their schools or libraries."
As far as outsourcing publicity, Arlene says, "Too pricey for me. I contact bloggers myself and try to generate publicity that way. Also, I encourage interviews and will gladly write pieces for other interviewers and bloggers."
"I use my first book as a marketing tool for the rest of my books; this is largely the goal of most series writers." ~ K.R. Conway
Decide Where You're Willing to Trade Short-Term Cash for Long-Term Return
Not every expense results in immediate sales. A series builds over time, hopefully gaining momentum. You might need a quicker return on a stand-alone in order to land your next contract.
About the Experts:
K.R. Conway is the author of the best-selling dark urban fantasy YA series Undertow, is also a journalist, graphic designer, critique partner, book reviewer, and teacher. https://capecodscribe.com
Jessica Glenn is the "boss lady" of MindBuck© Media Book Publicity, who believes authors should get the best bang for their publicity buck, as well as being a squirrel whisperer, mother of three teens, musician, writer, and obsessive researcher with a sense of mischief. https://www.mindbuckmedia.com
Goddess Fish Promotions: two women who have decades of experience in the publishing world from all sides—writing, editing, and promoting. https://www.goddessfish.com
Arlene Kay: Former government executive Arlene Kay is the author of seven published mystery novels, including the Boston Uncommon Series by BelleBridge Books. https://www.arlenekay.com
Alyssa Maxwell is the author of the Gilded Newport Mysteries and The Lady and Lady's Maid Mysteries. https://www.alyssamaxwell.com
Barbara Ross is the author of the Maine Clambake Mysteries from Kensington: Clammed Up, Boiled Over, Musseled Out, Fogged Inn, and Stowed Away. https://maineclambakemysteries.com
"Since most authors aren't going to write only one book, we stress that building a fan base over time is far more important than sales at the beginning," says Goddess Fish Promotions. "Even best-selling authors didn't start that way . . . Nora Roberts was once a mid-list author at Harlequin, but she grew her name recognition and fan base over time to become the powerhouse she is today."
"Because I am a series writer," says K.R., "I use my first book as a marketing tool for the rest of my books; this is largely the goal of most series writers. The best marketing campaigns I've run usually are scheduled for right after Christmas or the dead of winter. BookBub and Kindle Nation Daily, if done correctly, are highly effective. Using Kindle Nation Daily, I remained on Amazon's Best Sellers list for four months and saw a profit of roughly $1,000 for a $110 investment."
Fellow series writer Arlene adds, "At library and other events, I deliberately lower the price of my print books to $10 vs. the $16 charged by my publisher. Most readers will pay that for an autographed copy. Usually, I only break even on this, but it encourages future sales and brand loyalty."
"I have custom stationery," says Barbara. "I ordered it from a well-known online retailer. I enclose a personal note with every book I send out, be it a Goodreads blog or a Facebook giveaway or an ARC, or anything else. I hope the personal touch will motivate the people who haven't read my books to do so and motivate readers to become fans."
K.R. continues, "I'd say that NetGalley, which rarely leads directly to immediate sales, has been critical in placing my books into the hands of influential buyers and thus climbing onto best seller lists and nominations for awards. That said, I've been lucky enough to have done very well among reviewers. If a book is loaded to NetGalley and reviewers don't like it (bad cover, poorly written, etc.), it can work in reverse and crush a book with bad reviews. Nowadays, with ease of access to the Internet, buyers will read reviews before purchasing a book, and they'll pass on books that are doing poorly."
Jessica agrees. "Publicity is the best bet for fiction because it is honest, word of mouth placement. When a neutral person reviews the book, readers believe the reviewer's opinion more than they would an advertisement. I strongly suggest a budget heavily skewed towards publicity rather than advertising for fiction and memoir."
Plan, Schedule, Deliver
List your marketing channels and schedule each element. Get material to your publicity partners on their deadlines, not when you get around to it. Bloggers, reviewers, and hosts need enough time to consider your book, read it, and post before release day. It's important to know your release date several months in advance. Make sure it's in your contract.
Publisher support is vital, Alyssa agrees. "Being traditionally published, my publisher's support has been invaluable. They've gotten my books in stores; gotten them reviewed by Publisher's Weekly, Library Journal, Mystery Scene Magazine, etc.; helped me set up signings and appearances; taken out print ads; and promoted my releases through their own social media."
However, here is where smaller publishers who do digital releases and then POD can trip you up. I once spent six months setting up a marketing campaign for a "next book" in a series. Many outlets were reluctant to work with the publisher due to negative previous experience, but they liked the media kit I sent them, liked the premise of the book, and liked me. The caveat from almost every outlet was that the release date must be correct, and the buy links must be live on the day they posted my materials. The publisher agreed.
Only the book wasn't released on time. Nor did the publisher tell me in advance, so that I could attempt damage control. I woke up to furious emails from my outlets. When I contacted the publisher, the response was, "Yeah, we got behind; it'll be out sometime in the next two weeks."
A successful PR campaign can't be run on those vagaries.
Not only did I forfeit all the outlets I'd scheduled, few of them were willing to reschedule me—for that book or any other book. The publisher told me to "stop making such a big deal out of everything" and refused to support any promotion once the book was finally released.
I lost a set of contacts/outlets I'd spent several years cultivating, even though I met my deadlines and my publisher dropped the ball. If you miss the deadline, the opportunity is gone.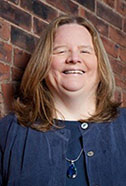 "I paid for a watercolor painting I use for my website, my Facebook and Twitter banners, my bookmarks, and my newsletter."
(Photo: Barbara Ross)
Enter Every Expense
Note every expense, whether it's a single photocopy, a thousand bookmarks, a fee for a promotional tour or a video, or a box of ARCS (including shipping). It doesn't matter if you use Excel, a ledger, or a sheet of paper. Write it down.
Include the cost of giveaways. "I think giving out free books is a good promotional tool to help garner reviews and spread the word," says Alyssa. "I do giveaways through my newsletter and blog and Goodreads."
Arlene adds, "Goodreads giveaways typically generate interest and immediate and future sales. Be sure to consider the geographic area you are willing to include to avoid huge postal costs."
If you want a true sense of expense versus return, calculate time spent on writing, editing, and promotion. Factor in the cost of your website.
"I firmly believe that a professional website is both essential and cost effective," says Arlene. "Potential readers, agents, publishers, and clients all consult your website. It is an expectation, not a frill. Costs vary dramatically for websites. However: determine the size and scope that you can afford and adjust your expectations accordingly. (I get mine done for free). Make sure you update your website and track the number of unique visitors per week."
The number one item that gave Barbara the best return: "I paid for a watercolor painting I use for my website, my Facebook and Twitter banners, my bookmarks, and my newsletter. It ties my brand together and doesn't require changes with each new book cover. I have changed the back of my bookmark to include new books, and I've adapted the painting for sliders now on my website, so I can update; but it provides an overarching brand."
A website is a long-term expense with an increasing return over the life of your career, so only factor in a fraction of its cost to your tracking sheets. Barbara's painting is an example of a paid item, whose cost is broken down over the life of the series.
Appearance Fees Are Income
Authors are constantly asked to appear for free for the "exposure." Find out if the organization offers even a small honorarium.
"Initially, I did lots of free seminars and events, especially in libraries," Arlene shares. "After my second novel was published, I realized my time and expertise had value. Now, I accept only speaking engagements that offer at least a modest honorarium."
The venue might not tell the truth when asked. I briefly worked for a non-profit who cried poverty every time someone asked for an honorarium, but managed to come up with substantial fees for speakers they really wanted. Find out who else spoke there, contact them, and ask. Don't be afraid to negotiate.
Review Your Balance Sheet
Review the income/outgo at the end of the first month, three months, six months, and a year. A book becomes "backlist" after three months. Outlets distribute royalties on different schedules: monthly, quarterly, biannually. Read the contract. Often, it's within thirty to forty-five days after the end of the scheduled period, not on its last day.
"You can track the success of your promotions on vehicles like Autograph or on the Amazon rankings," Arlene reminds.
"I'm a believer in social media for networking and establishing relationships with readers, other writers, booksellers, and libraries." ~ Alyssa Maxwell
Factor In Reader Responses
How are the reviews? Are readers buzzing and sharing? Are you getting new signups for your newsletter? Is there more interaction on your blog, on your Facebook page, via Twitter?
"I'm a believer in social media for networking and establishing relationships with readers, other writers, booksellers, and libraries," says Alyssa. "I had a signing at a Barnes and Noble in New Jersey as a direct result of a Twitter interaction. I try to strike a balance between blatant self-promotion and more personal posts, and I typically keep all posts light and positive. Commenting on other people's posts is as important as posting. I like to share other authors' news, especially those in my genre, because I believe a strong genre is good for all of us. Generally, I enjoy social media, so it comes easy to me, and I don't see it as a chore. I consider having an e-mail list very important because you're able to deliver your release news, etc., directly to subscribers (they don't always read it, though). One invaluable piece of advice I've received about that is to have a pop-up email subscription form on my website. It's definitely helped grow my list. I enjoy talking to readers, so I do a few appearances a year, including signing in Newport when we're there."
Arlene adds, "Facebook is a great way to publicize your events, build your brand, and keep your books at the forefront. Try to mix interesting posts with sales pitches. Viewers grow weary of a constant 'Buy My Book' mantra."
"I love Twitter," she continues. "I have over 15,000 followers. I post each day, but save sales pushes for book launches or special promotions. Otherwise, you risk turning off followers. Try to include posts on writing, life, etc., that will encourage others to become supporters."
Goddess Fish Promotions agrees that the author's continued interaction with readers is key. "Authors who select tours with interviews/guest posts; write interesting, edifying, funny or memorable ones; and then promote and interact authentically with their tour followers have the best chance of building a strong fan base. People want to 'know' their favorite authors, and that's one of the best ways to do it.
"We have a tour that's starting soon with an author who's been supplying some of the most clever posts I've seen—I can't wait to see how the blog hosts and readers react to them. I bought a copy of the book already, even though the tour doesn't begin for a while, because if this author's writing is as good as the posts, the book will be fantastic. See, there's already one new fan!"
K.R. Conway says it best: "At the end of the day, the best-selling tool for a book is a well-written story."
***
Devon Ellington publishes under half a dozen names in fiction and nonfiction, with six novels, dozens of short stories, and hundreds of articles to the various names, as well as being an internationally-produced playwright and radio writer. https://www.devonellingtonwork.com
-----
Enjoyed this article? Check out these related articles on WOW!:
Getting the Most Bang for Your Marketing Buck
Cha-Ching! Selling E-Books: Five Authors Share Their Marketing Strategies
Promotional Gimmicks: Real Stories of Authors on a Budget