sure you've read the conventional wisdom on choosing a niche: combine your passion and knowledge, keep it narrow but not too narrow, and work until you're seen as an expert in your field.
This works, sure, but for us writers it's only half of what your niche could be. Depending on how you want to spend your work hours, there's a whole other interpretation of the word niche because your niche is more than a topic. It can also be a specialty, a certain format or type of writing.
It's a simple concept for career-building: You find work you like and pursue more of it. To try new formats that could become a niche, you either put yourself out there to take it on as a paid assignment, or practice on your own to have a sample to show. If you enjoy the process and side tasks, you promote these services either locally or remotely.
Go Local and Get Out of the House
A specialty niche can also open doors for writers who'd rather be out-and-about instead of in front of their laptops. When you choose a specialty niche, you can control the amount of outside research you prefer. This is great news for extroverted writers who are tired of hearing how perfect writing is for introverts. Different types of writing require different levels of interaction and field work, allowing you to pick what works for you.
You'll find specific examples labeled "Go Local" in the list below, and these opportunities involve writing for community members in your own backyard.
Writers who want to "Go Local" can join their local Chamber of Commerce, attend expos and networking events, research local business organizations, and use old-school legwork to build successful writing careers.
Teaming up with a photographer friend and marketing yourself as a menu creator, for example, can create a lucrative writing business for you with plenty of time away from the computer and chances to meet new people.
Specialties for New Writers
New writers trying to earn their first clips can also benefit from specializing. I know it seems paradoxical, but many of these markets are either open to new writers or allow you to create your own samples to show to clients. Investing your time in building impressive specialty samples can redirect your entire career. You don't need to wait for an assignment. You can start now.
Your current employer might be the perfect candidate for your first writing assignment. Depending on the needs of the company and your position within it, you could offer to create procedural manuals, advertorial content, or even an employee newsletter—all things worth adding to your portfolio to advance your specialty niche.
"Your current employer might be the perfect candidate for your first writing assignment."
Multiple Specialties
Despite the implication, you don't have to choose a singular specialty. Of course, I don't recommend pursuing a handful at a time (better to do one well than half-ass four); but as your career evolves, you may wish to try new formats or projects, and there's no reason you can't. Plus, as your writing career grows, you'll be able to leverage your contacts to promote new directions.
Depending on how many specialties you eventually master, you could even go so far as to create separate professional websites (or distinct pages) for each of them to help your marketing efforts. When pitching a specialty project, you'd be able to direct the client to the appropriate portfolio and targeted sales content.
If you're easily bored, you'll enjoy always having a new project or style of writing to explore. If you're looking for a writing field to call home, you may very well find it here; and if you're ready to try something new and want to expand your range of formats, there are plenty of them to master in the following list.
While other writers are narrowing a subject to focus their career on, you'll be branching out beyond a topic to specialize in formats and projects that stretch your creative muscles and hike your income.
Any of these specialty niches could sustain a lucrative writing career:
(Go Local or Digital) Journalism: Reporting encompasses a range of topics (arts, sports, activism, politics, etc.), but this niche is determined by the format, not the content. Writing for a local paper will probably increase the amount of time spent away from your desk, but remote assignments might also require field work and interviews. If you're new to professional writing or don't have a degree in journalism, don't worry. Email or visit the smaller, local papers in your area (possibly a weekly) with your portfolio and ask about the possibility of being assigned as a freelancer, where they need the most help. If the editor seems reluctant, offer to write a piece on spec. Once you have your foot in the door and prove yourself reliable, you'll probably be offered better assignments and maybe even a column.
(Digital) Round-Ups: Most writers compose at least one round-up during their career, but the format has become so popular online that it's now possible to earn a living solely from your ability to craft amazing lists. Depending on the specific market, you may have a predetermined number of bullet points; and the piece may be text heavy or light, but all are usually punctuated with images. If you excel at research, it's possible to combine round-ups and research for feature articles or to create subscription incentives (see the next format on the list for more details about these) for clients.
"It's now possible to earn a living solely from your ability to craft amazing lists."
(Digital) Subscription Incentives: These are the goodies that blogs and websites offer in exchange for a visitor's email address when signing up for a newsletter, for example—and they are a lucrative niche of their own. The free download itself could be a report, case study, white paper, or evergreen ebook, depending on the topic and needs of the readers. Your job is to determine what readers will find irresistible and market that to editors. This could mean pitching specific ideas or your skills in general by email to websites that either lack an incentive or aren't seeing the conversion they'd like to from their current one. By marketing your work exclusively as an incentive, you'll be able to charge a higher rate.
(Digital) Ultimate Guides: These are closely related to subscription incentives and many times are used as such, but can also be stand-alone content. Because of their in-depth research, high word count, and encompassing nature, ultimate guides can be a lucrative way to take on a smaller number of large projects. You'll need excellent research skills to write outside of your topic comfort zone, and learning a new subject well enough to explain it in writing takes time. Because of this, you may want to calculate your pay-per-hour before quoting your rate. Don't worry—you don't have to share these figures with your client.
(Go Local) Restaurant Menus: If you plan to offer full-service menu creation, you'll either need to enlist the help of a photographer and graphic designer or build these skills in yourself so that you can market as a one-stop-menu shop, since writing is one facet of the process. This could also be a fun project to create samples for: I imagine creating one that "sells" leftovers to my children in a menu format. Whether you work with a photographer or designer, you'll need to meet up with a local printer to discuss the tangible costs you'll include in each quote. Once you have your samples ready, spend a few days visiting local eateries and discussing your services. Make sure to leave a business card so that even rejections have a chance to blossom into referrals; then create a more substantial marketing plan that includes local rib, chili, whatever cook-offs; industry expos; and trade shows.
"Make sure to leave a business card so that even rejections have a chance to blossom into referrals."
(Go Local or Digital) Brochures: These can be tri-fold or magazine-style glossies. They can promote a local business, convey information, sell a product or service, and raise awareness for a non-profit charity; but brochures typically fall into three categories: B2B, consumer, and informational. Of course, you can choose to market your contribution to these projects as a writer only, but you also have the option of brushing up on your design and photography skills to offer a full-service brochure business.
(Go Local or Digital) Newsletters: Want repeat customers each and every month? Newsletters could be for you. They can share knowledge of a subject, keep a community connected, or inform employees of company goings-on. If writing business news isn't your thing, you could consider creating a subscription service to market to apartment, mobile home, and condo communities. These usually include holiday and history facts with a blank area for the management team to include news or birthday well-wishes.
(Go Local or Digital) Sales Letters: With the rise of digital copywriting, sales letters have seen a serious increase in interest among writers. Not only does this type of sales copy pay well, assignments are available in both digital and tangible form, making them all the more abundant. There are books, courses, websites, and workbooks that can teach you to write an effective sales letter, though studying the ones that are delivered to your own mailbox is also a good start.
(Digital) Landing Pages: If a sales letter and a website had a baby, it would be the landing page. These are clickable sales tools, and their creation has become a craft in itself; so while you may feel compelled to sign up for an expensive course to learn how to assemble them, I suggest studying high-converting sales pages and practicing with your own professional site. If you find yourself wanting to learn more, consider a membership to a landing page creation service set up for split testing. This way, you'll be able to quote your astounding conversion rates to prospective clients.
(Go Local or Digital) Video Scripts: As video becomes a more and more effective way to reach new audiences, many sites have gotten on board and are looking for scripts—or someone to convert their current content to video scripts. If you already have a blog, you have the ability to create video script samples. Look for examples of format by searching the Internet; then convert your blog posts into scripts. To really wow prospective clients, use these scripts to create videos of your own content. You'll gain experience, viewers, new subscribers, and marketable skills.
(Go Local or Digital) Content Creation: Content creation can be any number of things: a contributing position at a website, a column in a local paper, or glossy magazine features. You decide. If you choose to go local with your content or are looking for your first clips, I suggest stopping by your local news stand or even the freebie publication rack at your corner grocery store. These can be a gold mine of regional publications willing to break in first-time writers. If you're looking for something steadier, check the freelance job boards for websites willing to assign batches of articles each week.
"If you have an affinity for social media outreach, this could be your chance to get paid for Facebooking."
(Go Local or Digital) Social Media Posts: You'd think this would be a digital-only opportunity; but if you market yourself to local businesses, you can pick up clients within your vicinity as well. As more and more companies outsource their social media marketing, this niche has seen remarkable growth. While you'll need to understand and master the tools of your trade, if you have an affinity for social media outreach, this could be your chance to get paid for Facebooking.
(Digital) Reach-Based Affiliations: This is a recently new career in itself, and one made possible by social media and the Internet. Those who have built a substantial following will likely find themselves approached by companies willing to pay to have their products or services featured. This is affiliate promotion and leveraging a hefty influence can earn a healthy income and celebrity-like status.
(Go Local or Digital) DIY/Crafting: I've included the local angle in this category because an enterprising writer could easily approach craft, fabric, interior décor, and hardware stores with printables of their projects to be distributed to customers. On the digital side, there are plenty of blogs and websites eager to publish photo-documented DIY projects and crafts. If you plan to pursue this as your specialty, make sure to consider the costs of materials when setting your rates. Unless you're photographing and writing about a project you'd be doing anyway, this is one niche where you could easily lose money.
(Digital) Recipes: Yes, I suppose you could sell these locally as well: to specialty food producers by including their ingredients in the recipe or to a food co-op or farmer's market to feature in their print materials; but chances are if you're going to write recipes, you'll be selling them online. Plenty of sites need tried-and-tested recipes to share with their readers. If you have a knack in the kitchen, this could be an opportunity to combine cooking and writing. Like with the DIY advice above, keep an eye on material costs that could eat into your earnings.
(Digital) Recipe Videos: These might take some equipment, editing software, and practice; but their popularity makes them extremely marketable. Create some samples with your own recipes, and then use them to market your services to foodie websites. There's a good chance many of them will jump at the opportunity to add custom videos to their social media marketing arsenal.
(Go Local or Digital) Crowd-Funding Campaigns: Whether you're raising money for a local non-profit or a promising startup, if you have fundraising skills , you can market this type of writing to a number of different clients. Projects might range from writing GoFundMe pages to crafting compelling donation pages for animal shelters. As an added bonus of this niche, you'll make a difference working for the causes you care about.
(Go Local or Digital) Grant Proposals: This format combines persuasive writing with budgeting and requires attention to detail and the inclusion of submission requirements. If you're looking to break into the market, seek out books on the subject and write a few for practice before approaching any non-profits, either for paid or pro bono work.
(Digital) Technical How-To with Screenshots: Are you a wiz with certain software? A wonder with WordPress? Know more about your employer's computer programs than they do? You can market yourself as an expert while specializing in tutorial-type content. This doesn't have to be a major software, either. Procedural manuals and employee reference materials are just as valuable, as you'll see.
(Go Local or Digital) Procedures and Manuals: These aren't necessarily software-tutorials but include all the other materials that don't fall in that category. This niche encompasses procedural, training, and emergency manuals for businesses and organizations. Depending on your current 9 to 5 position (if you have one), you could offer your services to your employer to gain experience before taking your new niche full time. This could also be an opportunity to give back by offering your services pro bono to a local non-profit in exchange for experience, and of course, a writing sample.
(Digital) Sales Emails: One part newsletter and one part sales letter, these days most sales emails are part of an automated system that responds differently to existing and new customers. Email sales funnels send specific marketing to recipients based on their past purchases and interactions. Of course, you can sell the writing services á la carte, but having extensive knowledge of these devices and the ability to create entire marketing email campaigns will allow you to command higher rates.
"The trick is to find a topic that is useful and interesting to readers while simultaneously promoting the business, product, or service."
(Go Local or Digital) Advertorials: These are sponsored advertisements that resemble content articles. Most glossy magazines and newspapers include them with newspapers, usually publishing them within seasonal inserts that highlight local businesses. The trick is to find a topic that is useful and interesting to readers while simultaneously promoting the business, product, or service. Depending on the company hiring you to write the advertorial, you may or may not have to worry about coming up with your own topic.
(Go Local or Digital) Interviews: Many times interviews are but one piece of a larger project, but interviews themselves can tell compelling stories either as print, podcast, or video. Interviews can also be marketed to businesses as part of their newsletter to spotlight outstanding employees or to brands looking to showcase influencers in their industry. Small local newspapers might also be interested in featuring community members for any number of reasons.
(Digital) Case Studies: Before your eyes glaze over with all the statistical technicalities of case studies, let me assure you that they're not all dry facts and figures. They can also be process-driven or success stories that profile someone's inspirational story. Documenting the accomplishments and steps taken to achieve a specific goal is something everyone is interested in reading.
(Go Local or Digital) Radio Commercials: This niche can be mined both locally and remotely. If you're already offering marketing services to local businesses, you're only a step away from offering radio commercials as part of your repertoire. You can also contact your local radio stations about in-house opportunities. Some might already provide their own services, but others may be willing to give you referrals if you show you have strong writing skills.
(Go Local or Digital) Magazine Features and Articles: Yes, I included locally published magazines, no matter their lack of glamour. These can be wonderful for new writers trying to build a body of work. Established writers aiming for national glossies can begin by pitching smaller departments before using this previous contact to sway feature assignments. Creating a lucrative income from print features and articles is not as easy as other niches, but it is possible and can make a wonderful addition to your topic-focused niche.
"I suggest using guest posts to enhance any content creation work you've already secured."
(Digital) Guest Posts: The digital version of print articles, these gems are far easier to come by. They can also draw traffic to your own blog, direct and reinforce your topic-niche, and help you connect with influencers. I suggest using guest posts to enhance any content creation work you've already secured. Pitching individual guest posts can quickly eat up your marketing efforts and cut into actual writing time.
(Go Local) Columnist: Besides writing regular articles for local newspapers, there's also the possibility of landing a regular gig as a columnist. Obviously, the editor of the paper will have the final say-so on the topic and approval of your column. I'd advise against approaching a paper you don't already write for with a pitch for a column unless you have some sort of influence. It's seen by most editors as egotistical. Instead, start by writing what needs to be written. Eventually, you might find yourself reviewing local bands or covering college football games.
As writers, we tend to be curious lifelong learners, and it serves us well in our goal to share our discovered knowledge. These niches not only create career specialties for us, but also give us new tools to share information in unconventional ways. By mastering these tools, we become better writers, able to share our message in new ways to new people.
What plans do you have for your niche this year?
***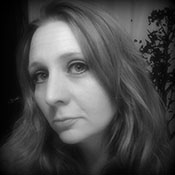 Kristy Rice is a full-time freelance writer who shares her experiences and insights with others to help them build fulfilling careers and escape the rat race that was her former life. Her writing on writing has appeared in Funds for Writers and Be a Freelance Blogger, while her own website, PaidWrite, focuses on professional freelancing, copywriting, and blogging.
-----
Enjoyed this article? Check out these related discussions on WOW!:
How to Turn Your Hobby into a Writing Niche
Choose Your Own Adventure: The Many Paths of Freelance Writing
What's Your Forte? 2 Niche Specialists—Kelly James-Enger and Nancy Hendrickson—Talk About Niche Writing