kay, budding travel writers, maybe you won't find eighty different ways to pen your journeys. But with creativity, ingenuity, and a passport or driver's license, you may soon be leaving on a jet plane or discovering life is a highway while on your way to selling an article.
Travel writing no longer exists only on the pages of glossy travel magazines. These treasured stories have packed their bags and hiked to greener pastures—new markets including blogs, news magazines, culinary quarterlies, and the top ten bestseller's list of the New York Times.
Package a travel story however you want—fact-based exposés touting exotic destinations; unique events like the World's Largest Yard Sale; niche or trendy travel themes, including eco- or ag-based tourism; detailed nonfiction travelogues; or personal essays that showcase the writer's a-ha moment.
Four talented writers from four varying travel niches offer panoramic glimpses into this highly competitive, yet satisfying, writing arena.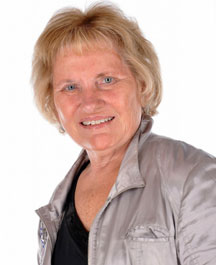 "You have to make your own opportunities. It is quite difficult, and I would not encourage people to quit their day jobs."
(Photo: Maralyn Dennis Hill, culinary travel writer)
As a culinary travel writer and president of the International Food, Wine & Travel Writers Association, Maralyn Dennis Hill has traveled the globe, setting the bar for culinary, wine, and tourism writing.
Growing up, Maralyn's family enjoyed cooking, and each member had different culinary strengths and favorites.
"Naturally, my first exposure to different types of food was in the U.S.; but as I started to travel internationally, it expanded accordingly."
Later, Maralyn banked on her culinary and travel interests, serving as editor-at-large for CityRoom, Oenologist, Spa Tours Worldwide, and Corporate Retreats. She is editor and columnist for Where & What in the World and Success With Writing and contributes to Global Writes, JustLuxe, and SpaReview Magazine.
Along with coauthor Brenda C. Hill, Maralyn's book, Our Love Affairs with Food & Travel, shares the authors' travel tales, as well as kitchen secrets from some of the world's top chefs. In Cooking Secrets: The Why and How, she stresses light cuisine with a French twist.
Maralyn believes travel writing, in general, has always included culinary elements, especially since food offers insight into a culture and serves as its own geography lesson.
"When you travel, you usually break bread or share with others you don't know and experience foods you've not tasted."
In the past decade, Maralyn has seen the culinary tourism industry expand, thanks to television and food shows, which have made cooking approachable and charming, in addition to the focus on farm-to-fork eating.
Popular trends, like simple to gourmet or fresh to flash frozen cuisine, are hot, and travel writers can cash in on readers' awareness and craving for information.
"The public is learning what well-traveled chefs have known for years."
From 2002 to 2006, Maralyn's cooking show, featuring interviews with chefs who prepared their favorite dishes, aired on Time Warner Cable. The show was Time Warner's highest video on demand.
"The audience included as many men as women, whereas when I took my first cooking class several decades ago, it was all women."
While culinary and travel blend into a niche market for many writers, Maralyn thinks it ties the travel experience together.
"For me, I want the culture and history, so as to better understand the culinary."
Despite the growing popularity of travel writing, Maralyn believes writers must make their own opportunities.
"It is quite difficult, and I would not encourage people to quit their day jobs."
Maralyn said writers do not earn as much they have in the past and cautions that if a writer does not have a love of and passion for travel, they are treading water in the wrong field.
"I say I was born to travel and tell the tale."
Maralyn recommends angling a travel piece to a publication's needs and tying it together with an anecdote.
"If you are writing to a business publication, tie the experience into a team building event or an optional activity for a meeting or incentive program."
While Maralyn notes that breaking into the travel market is difficult, she encourages writers to start locally and build a good clip file. Once writers have an established writing record, joining a travel organization like IFWTWA (International Food, Wine & Travel Writers Association) will help.
"IFWTWA's monthly newsletter lists paying markets and contacts. In addition, IFWTWA offers press trips."
Technology brings definite advantages for travel scribes. Writers who blog and write well can build an audience, utilize social media to expand their reach, and provide guest blogs to others covering travel and tourism.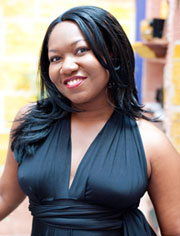 "Travel brings out the best in people."
(Photo: Wanda Mann, The Black Dress Traveler)
New York City native Wanda Mann spent nearly twenty years as an event planner; and although she enjoys it, she acknowledges her true passions revolve around travel, food, and wine.
After starting a freelance career, Wanda noticed a lot of successful bloggers had created an online identity for themselves. Recognizing her love of travel and fashion, she branded herself as The Black Dress Traveler.
"It's a good way to bring together everything I like, and I hope I'm able to bring glamour back to travel."
For the past five years, Wanda has blogged about luxury travel, food, and wine experiences.
"The Black Dress Traveler encourages women not to seek permission to do something nice for themselves and focuses on spa experiences, hotels, food, and beverages both in the U.S. and abroad."
Wanda believes blogging about travel allows her to write about everything the word implies.
Also, it depends how you define the term "travel."
For Wanda, travel includes elements that take everyday life experiences and transform them into something adventurous or glamorous. Some days, she may blog about fashion, others—lipstick, and the next, a new restaurant by the harbor. Or she may share details about her foodie adventures in New Orleans or day-to-day experiences in Italy's wine country.
"Travel opens up our minds."
Yet, Wanda doesn't feel she needs to leave the Big Apple to make a travel statement. She incorporates her hometown knowledge into blog posts by writing about hot, contemporary restaurants, the latest and greatest shows, and travel initiatives specific to NYC.
The native New Yorker admits she did not visit the Empire State Building until she was thirty, when an out-of-town friend guilted her into going.
"It's touristy, but I'm glad I visited. It proves that sometimes we're all guilty of taking where we live for granted."
How did Wanda gain her "little black dress state of mind?"
"I'm a magazine junkie."
Wanda notes she reads a lot of print publications, a habit formed prior to her blogging debut. And she reads and subscribes to multiple travel blogs.
Wanda always thought travel writing was a mysterious career, and her naturally curious and chatty personality is a perfect fit for talking about life among the jet set.
Plus, the red carpet treatment is a perk.
Wanda has been able to take part in a variety of press trips. She adds that these types of tours allow bloggers and writers great access. But she also reminds writers to keep one thought in mind while participating in a PR trip: Is my experience something readers will be able to do while visiting?
"Don't wax poetic about behind-the-scenes events if readers won't have access to a similar experience."
The competitive nature of travel writing has brought some positive changes.
Wanda said Convention and Visitors Bureaus and destinations are now beginning to include bloggers on press trips, thanks to changes within the publishing industry.
"A magazine could fold or edit a piece down to nothing. Blogging allows instant access, and finally, the industry has caught up with us and formed better partnerships."
She advises new bloggers to form a general idea and start writing, then worry about other things—building an audience, customizing a logo, and trademarking the name.
Previously, Wanda distributed a newsletter, but did not trademark the name. Another publication used the identical title and trademarked it.
"The likelihood of this happening twice is slim; but once you've been blogging for a few months, it doesn't hurt."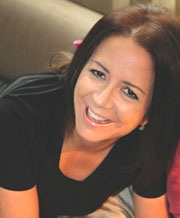 "It's not really a travel book at all."
(Photo: Lisa Napoli, author of Radio Shangri-La)
Despite journalist Lisa Napoli's protests, her memoir, Radio Shangri-La: What I Discovered on my Accidental Journey to the Happiest Kingdom on Earth, frequently falls into the travelogue category by industry insiders.
Lisa notes that the exotic setting of Radio Shangri-La may lead readers to categorize her work, but she disputes that claim.
"It's not really a travel book at all."
A former New York Times reporter and MSNBC columnist and on-air personality, Lisa moved halfway around the world to Bhutan, where she assisted with the country's first youth-oriented radio station, Kuzoo FM.
With Bhutan set as a charming backdrop, Lisa wanted to produce an honest and pure book based on her experiences.
"What I experienced is universal, even if the specifics are different. Everyone gets to a place in their lives where they wonder what they did wrong or what they could do better going forward. How they're going to grow old gracefully."
Yet, Lisa's words transplant readers to the Himalayas with her. She showcases an evolving kingdom and questions whether modernization will strip away the appeal of this Asian country.
Lisa believes her journalism background aided with writing Radio Shangri-La.
"I have a keen appreciation for deadline and for paring down words. And while there aren't daily deadlines with books, you have to be mindful of the days, or else they'll tick by and you'll have accomplished nothing."
Lisa noted the types of obstacles faced while penning the book, including others not understanding the creative process while she was immersed in writing.
"'You gotta eat,' they say. They don't understand that a zone of silence is imperative to create and think and write."
The popularity of travelogues and travel-based memoir is the introduction of a universal theme.
"People love reading that they're not the only people suffering. And that other people find ways out of the suffering. That simple!"
Lisa said if readers want to savor the best in travelogues, they should read the works of Pico Iyer.
"Pico Iyer is the master of this. Read anything he's written, long or short, for examples of wonderful travelogues."
"The challenge is to give each and every guest the absolute best experience possible."
(Photo: Muriel Clark, assistant director, North Platte/Lincoln County, Nebraska, Convention and Visitors Bureau)
Travel writing isn't limited to freelancers or novelists.
Convention and Visitors Bureaus utilize a variety of writing skills to promote their message.
On a typical day, CVB Assistant Director Muriel Clark checks social media platforms, posts to Twitter and Facebook, and possibly Pinterest before 8:00 a.m. Then, she makes the twenty-two–mile drive into North Platte, where she checks e-mail while social media platforms buzz in the background.
Throughout the day, she works on tourism development, assists with local events or attractions, monitors conversations about North Platte, and stays current on travel-related news.
Some days, she heads to a location for a photo shoot or to capture videos of scenery, attractions, and events.
In addition to those daily tasks, Muriel preps articles for advertorials for various publications, including annual travel guides and magazines, and pens press releases about CVB activities.
Muriel and her CVB associates rely on specific points of interest to target readers and travelers.
The town capitalizes on its rich railroad and historic background, recognizing some of these sites will resonate with the general public as well.
"Of course, a big part of our market is 'transient,' just those travelers who happen to stop in North Platte for the night."
That's where an up-to-date website comes into play, giving visitors a reason to get out of their hotel rooms and see or do something during the evening.
"The website takes regular updating, sometimes even daily."
Muriel said the CVB tries to keep the website current as soon as they are notified of events.
"We have more freedom with the blog and can go more in-depth."
The website highlights area attractions, restaurants, and lodging options.
Personally, Muriel updates the Outback Nebraska blog, which features general Nebraska "cheerleading."
It's a constant writing cycle.
The CVB also recognizes the importance of specialty travel. Agriculture tourism and wine tourism are two hot trends in the region; and when writing about these destinations, Muriel likes to create a feeling—provide a story about the place or event, so people can care about the experience.
"Just straight up cheerleading doesn't work."
So, are you ready to book a flight and share your experience? Perhaps a visit to a popular restaurant in your hometown will provide inspiration.
Travel writing can take various shapes and forms, but original thinking, clever wordplay, and appreciation of adventure can take you around the world.
Or simply down the block.
***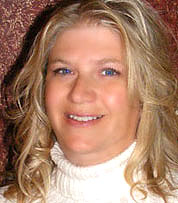 LuAnn Schindler is a full-time freelance journalist living on the eastern slope of the Nebraska Sandhills on a dairy farm with 200+ Holsteins. She currently blogs for The Muffin, the WOW! Women On Writing daily blog. Her work has appeared in the Pregnancy, 2: The Couples Magazine, Denver Post, Rural Electric Nebraskan, Absolute Write, in addition to other publications. LuAnn is a member of the International Food, Wine, and Travel Writers Association. She won a 2010 Nebraska Press Award for feature writing. Visit her website at www.luannschindler.com.
-----
Enjoyed this article? Check out these related articles on WOW!:
Write from Your Own Backyard: How to Craft a Travel Article About Your Hometown
Attend Press Trips and Increase Your Portfolio Power