lying across crystal blue skies. Dining at five-star restaurants. Traipsing through museums and art galleries. Reliving historic events.
Traveling to interesting and exotic locations on a press trip sounds like a writer's dream, right? In reality, breaking into the travel writing industry is tough. Competition is intense; the quest to appear on the pages of top-tier travel publications turns off many writers.
But don't be discouraged! Landing a spot on a press trip isn't a luxury extended only to jet-setting travel writers. In the past two years, I've had the opportunity to take part in several regional media visits. But a "fam" or familiarization trip to Clayton County, Georgia, located in the southern crescent of the Atlanta area, stands out as the top press trip I've attended. Diverse activities and attention to details make this trip word-worthy.
"Top tier publications are great but are not expected unless we book a writer that specifically writes for that magazine."
Expedition Expectations
If you can spin story ideas and have a proven publication track record, you may qualify for a press trip. What is a press trip? Media visits, fam trips, and junkets all strive for one goal: positive ink and photos about a destination. Organizations involved in the tourism business—state tourism organizations, sightseeing groups, Convention & Visitor Bureaus (CVBs), museums, and hotels—bring writers to their corner of the world.
What's expected of a writer? Megan Spears, Marketing Communications Manager for the Clayton County CVB, hopes to see one to three articles from each writer. "Top tier publications are great but are not expected unless we book a writer that specifically writes for that magazine."
Leigh Cort, of Leigh Cort Publicity, holds two expectations. First, writers complete a post-visit questionnaire about the overall experience and provide feedback about the organizational aspects of the visit, including accommodations, dining, and activities. Secondly, Cort expects at least one story to be produced within a certain timeframe. "A bonus is when a writer has multiple outlets," reports Cort.
"It's an opportunity for writers to network…"
Passage Pros vs. Cover Ground Cons
An age-old debate swirls around press trips. Some editors refuse to purchase a story if writers take part in a media visit. One school of thought believes that a promoter only showcases the highlights in the community. Another school thinks that writers are expected to write favorable reviews in return for the expense-paid visit.
Spears understands how a publication may establish a policy regarding press trips; however, she doesn't think communities sponsoring a visit mask sore spots. Spears will answer a writer's questions about the area. Additionally, she says writers shouldn't feel obligated to write anything they don't feel truly reflects what they saw.
Cort reasons that the pros of a press trip outweigh any negatives. "It's an opportunity for writers to network; it's an opportunity for a destination to understand the value of a press trip and be positive and pro-active with this and future visiting writers."
"Spears matches at least one of the writer's interests with a community offering."
Coastal Connections
How does a writer learn about press trips? After reading a PR release on a travel writer's website, I discovered a trip hosted by Leigh Cort Publicity, and it led to the Clayton County visit. A variety of sources list media trips: press releases, organizations, list servs, newsletters, travel-oriented websites, and phone calls. A few sites offer premium services for a price but offer press trip information to all writers. Check out:
Once Cort issues a press invite and interested writers reply, she forwards a pre-visit questionnaire and selects the best candidates. Based on the offerings of the trip, she selects writers who are passionate about their trips and stories.
Spears reviews credentials of interested writers and matches at least one of the writer's interests with a community offering. Clayton County provides the backdrop for Margaret Mitchell's epic Gone With The Wind. With a heavy concentration on history, Civil War, and heritage, the CVB doesn't limit the number of writers for these genres. "If a writer does not write for an area that likely travels to Georgia, or writes about a limited genre that is not represented within our community, we will not issue an invitation," Spears notes.
"Transportation to the destination is generally the responsibility of the writer."
Excursion Expenses
You've received an acceptance letter for a fam trip. Now what? Once I received notification for the Clayton County trip, I booked my flight to Atlanta. Transportation to the destination is generally the responsibility of the writer. Depending on the specifics of the trip, full costs once you've landed may or may not be covered.
During regional media visits, the sponsoring organizations have taken care of my expenses once I've arrived. The visit to Clayton County provided lodging, meals, and site costs. Each writer paid the PR firm a set amount for tips, and the firm dealt with those details. This gesture let me concentrate on generating story ideas.
"If you think a press trip is vacation, guess again."
Trek Tales
Before embarking on your quest: research! Gathering background information about the region boosts your creative potential. Check the CVB or state tourism websites.
If you think a press trip is vacation, guess again. Itineraries don't always permit an abundance of free time. Writers are on the go all day, and sometimes, late into the evening. Bring a notebook and pens to record your thoughts while they remain fresh in your mind. Details make the difference and generate story ideas.
As writers, we're trained to observe and consider all the possible angles to a story. Let's look at the Georgia press trip and the evolution of story ideas.
Only one thing can prevent you from generating ideas during a press trip. It's your imagination. One trick I discovered when I first attended day-long media visits will help you improve the chances for a sale. I note every detail, especially sensory features. Colors, lighting, smells, tastes, and personality all combine to formulate a vivid picture in the reader's mind.
The rest of these tips I gathered over time or received as advice from fellow writers. Check and double-check every name, address, and e-mail address. Take multiple photos from varying angles. And, when possible, shoot short video segments. Talk to the locals and ask their opinions. Grab business cards from every site. A no-brainer idea that many writers forget: pick up local publications and travel brochures and study them. What's their take on a site? Do they use regional jargon? You'll understand a lot about a place once you've walked in local shoes.
Due to time constraints, you won't be able to hit every venue a community has to offer. In Clayton County, writers were unable to visit Atlanta Motor Speedway due to the upcoming October race. Since the lake had been drained, we weren't able to see the Clayton County International Park, site of the 1996 Olympic Beach Volleyball games. But, I did receive a fair amount of information about both sites when I talked to members of the CVB. And with that information, combined with interviews with site administrators, I hope to compose several articles.
Upon returning home, it's important to review and prepare notes for future use. Queries have been mailed; acceptances received, and now, it's a matter of time until the stories hit the newsstand. I also created a slide show and have spoken to several local groups about Margaret Mitchell, Gone With the Wind, and Clayton County attractions.
If travel writing is one of your interests, consider building a portfolio covering local sites. Target smaller magazine markets and local newspapers and offer regional stories with an exclusive angle. Once you've established yourself as a local travel expert, spread your travel wings and pursue larger markets. With perseverance, spanning the globe and telling provocative stories will grant your membership in the frequent flyer club.
***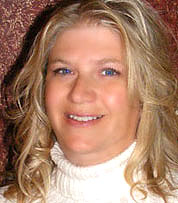 LuAnn Schindler is a full-time freelance journalist living on the eastern slope of the Nebraska Sandhills on a dairy farm with 200+ holsteins. She currently blogs for The Muffin, the WOW! Women On Writing daily blog, and is a columnist for Premium Green. Her work has appeared in the Pregnancy, 2: The Couples Magazine, Denver Post, Rural Electric Nebraskan, Absolute Write, in addition to other publications. LuAnn is a member of the National Federation of Press Women and Nebraska Press Women.