Comedy has many faces, and as you'll soon discover, it also has many voices. Vivacious, funny, and talented in so many ways—Lori Alan's larger-than-life personality is the secret of her comedy success.
Lori began in musical theater at the age of nine and has performed in award-winning shows on both coasts—from Los Angeles to Soho and Manhattan.
Her solo show, Lori Alan: The Musical, made its debut last May. Lori's a regular on the stand-up comedy, ranting, and storytelling circuits and was a long-time member of New York's Gotham City Improv (Groundlings East).
You may have seen her television appearances on Desperate Housewives, CSI, Will and Grace, Six Feet Under, Friends, Good Morning Miami, Just Shoot Me, Law And Order, Boston Common, Charmed, and Cory in the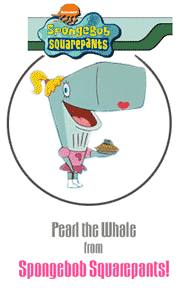 House. Or in feature films such as: Boys on the Side, Father of the Bride II, The Fluffer, and Comic Book: The Movie.
In this interview, you'll have the opportunity to find out about the woman behind the animated voices of "Pearl the Whale" on Spongebob Squarepants; "Diane the Anchor Woman" on Family Guy; "The Invisible Woman/Sue Richards" on The Fantastic Four; "Rhonda's Mom" on Hey Arnold; "Ivory/Dr. Joy" on Logo's Rick And Steve—The Happiest Gay Couple in All The World; and "The Boss"in the popular video game trilogy, Metal Gear Solid 3, as well as voices on: Billy and Mandy, Kids from Room 402, Swatkats, The Freshman, and Animaniacs.
So, grab a bowl of popcorn and settle in for a high-energy comedy ride with Lori Alan.
1.I can't believe how many amazing comedy-related talents you have: stand-up, improv, solo storytelling, theater, film and television acting, and voiceover. Whew—I hope I covered them all! What lead you to pursue so many different comedy forms?
It's like going to Baskin Robbins and wanting all the flavors you like—especially because they're calorie/sugar free, right? Seriously, there are so many ways to express yourself! Why limit yourself to just one?
When I was studying theatre at Emerson College and NYU's Tisch School of the Arts, I had such great teachers and classes that ranged from musical theatre, improv, history of Jewish theatre…you name it. As a creative person, when you have the burning desire to express yourself, you'll find all sorts of venues and ways to do your thing. All the creative outlets scratch a different itch in a different way.
Solo shows are rewarding because you can bare a bit more of your soul and you have just yourself to worry about. Wendy Kamenoff (another featured fabulous funny lady) teaches the best solo writing class. She was able to get me to let my guard down and write my truth. She kept me accountable to stay on a writing schedule and I felt so nurtured and encouraged and like nothing I created was wrong. Wendy taught me to just keep writing.
It's sort of the same with standup. Standup has an immediate gratification element to it when you are performing, but the work that goes into perfecting just one joke is far from easy. It takes years to literally write, polish, and perfect a 15-minute set. And a lot of open mike nights at the Coffee Bean and Tea Leaf!
I recommend taking Judy Carter's workshop for standup training. She could have a plumber doing a 20-minute set at The Improv in a week. She teaches you to write and perform from your own unique experiences and gives you such great tools to actually write jokes not just guess at how to be funny.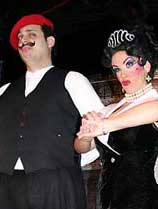 Musicals…well, are just musicals! I've gotta sing! I love the camaraderie of being in a show—the whole group environment is nice if you've been "soloing" it. I love being in rehearsal for something. I get that from my Mom who was/is always in plays. The "family" you get from being in the show, the shared experiences, and the new things you discover every night on stage together.
(Photo: Lori in SNEAUX – The Musical)
Improv is a must for just about every person on the planet. Whether you're that plumber, an actor, comedian, Shakespearian diva, voice-over person… Improv frees you up and teaches you to be on your feet, go with the flow, to not be afraid of taking chances and to make bold choices, which is perfect for auditioning, or if a director gives you a note to try something different on the spot. It keeps you flexible, and for an adrenaline junkie like me, performing improv is so fabulously unpredictable.
ACME, The Groundlings, and UCB (Upright Citizen's Brigade) have great classes. I need to get back to them myself; they truly keep me limber and on my game in all areas of my career. For TV, film, commercials, voice-overs, and cartoons, improv keeps you sharp and ready to go.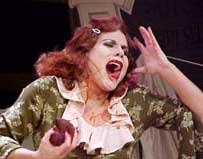 "It takes a lot of serious courage to be funny."
(Photo: Lori in the LA production of Reefer Madness)
2.Did you always want to be a comedy performer?
Always! I'm so fortunate to have come from a family of performers and creative people that supported and nurtured my desire to be an actress since I was a little girl. My parents were my first inspirations. They were/are performers—two of the funniest people on the planet. I watched them on stage or listened to them around the kitchen table tell their funny tales, family stories, or watched them in a Neil Simon classic. They are both great storytellers, and I think that's what any performer's job is—to tell your story, the writer's story.
With comedy, I think you have to be even more vulnerable to open yourself up and share some of the deepest, darkest parts of yourselves and poke fun at them. It takes a lot of serious courage to be funny.
"…women have had to be fearless at a time when comedy was definitely ruled by men."
(Photo: Lori and Mary Birdsong in What A Pair, Los Angeles)
3.Do you think comedic abilities are something someone either has or doesn't? Or do you think it's something that can be learned?
Good question. I do think you're born with a "knack" for things like funny voices, showing off, self-deprecation, comedic expression. It usually starts as trying to get attention as a kid. Although, I wouldn't know anything about that! I genuinely believe everyone has the capacity to examine their own truth, and in doing so, there's a lot of funny to be found.
4.I have to admit; I'm totally fascinated by your voice-over acting, so I want to start there. How did you first discover you had a talent for doing voices?
Again with the parents! Both my folks, who met and went to drama school in D.C., were/are as funny as they are straight actors (not to mention singers, song writers, directors, etc.), but they both have this extraordinary gift for voices. They both did voice-overs in the D.C. area. My equally as hilarious famous deejay sister, Lisa, and I picked up voices from listening to them and just started doing the same! As kids, we were encouraged to explore and pursue our creative "stuff"—so we did. And now, we both talk funny for a living!
5.Your impressions of Liza Minnelli, Ethel Merman, Joan Rivers, Stockard Channing, and Rosie Perez are hysterical and spot-on! But how do you develop voices for characters that are not live people, only screen images and dialogue on the page?
You take improv classes and learn to make strong, unique choices. Sometimes, when I'm auditioning for a cartoon, I get to see the character sketched out as the animator drew her. That obviously helps. If it's a big, fat, female bear with eyelashes and a bow in her hair, for example, I try to imagine her as a big, hungry-sounding female who's boy crazy with a stutter. I mean, anything to make my audition and character come alive and stand out.
If I don't get anything to look at, I find something to make that character different. Not just to be different, but to make it as unique and as real as non-animated people and creatures are. I also try to really physical-ize while I'm recording or auditioning. Anything to get out of my head, off the page, and into my body.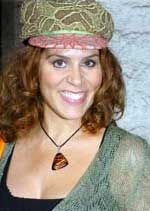 "Be the authentically fabulous you that only you can be."
(Photo: Lori at the Family Guy Movie Premiere)
6.In your career, you've had so many wonderfully successful voiceover jobs for commercials, animated television and film, and video games. Which do you think has been the most fun to work on?
I've had just as much of a blast playing "Pearl the Whale" on Spongebob Squarepants as I have talking about Chex cereal. Yesterday, I recorded a video game and those are way fun! In Metal Gear Solid 3 as "The Boss," I got to kick some serious ass! I won't need therapy for weeks with all that yelling and screaming.
7.Our publisher, Angela, absolutely loves the show and she'll kill me if I don't ask this question, so give us the inside skinny: What is Seth McFarland, the creator of Family Guy like to work with?
Seth is a freak of nature in that he's as sick and twisted and insane as he is gentlemanly and polite. He's really one of the most talented people I've ever met.
I first met Seth when he was just out of Rhode Island School of Design and had won a contest from Hanna Barbera to make his animated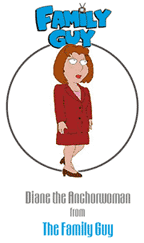 feature from school with some big Hollywood bucks. He played a guy who found a talking dog, and I played an irritatingly perky girl with big boobs and an obnoxious giggle who sold him a mattress for the dog. I knew right then and there Seth would go far.
I stayed in touch with him and went to read for Lois in the new incarnation, Family Guy, but got Diane. Poor me, I know. (laughs) He's so talented in so many areas. He's a great example of somebody who puts their love for music, drawing, voices, producing, creating, obsession for big band and musical theatre, and guzzling beer into action!
8.If any of our readers were interested in trying to break into voiceover, where would you recommend I…um…I mean they begin?
Take an improv class. Then go to www.voicebank.net and listen to all the talent agency's demo reels of all the folks you'd be in competition with. If you think you can compete, go to The Voiceover Resource Guide.com, find and take a class (or two or three), and make a kick ass demo. And then pimp yourself out to your other actor friends who have v-o jobs and tell them you'll clean their houses if they'll take your new, competitive demo to their peeps.
Remember, you have one chance to make a first impression, so your demo has to reflect you in the best way possible. Be the authentically fabulous you that only you can be. Oh, and don't think that just because you have a cool voice that you can automatically do voice-overs.
You must learn technique, know where your strengths are (i.e., my high strung, fast-talking nature comes in handy for the legal stuff you hear rattled off on commercials), and be prepared to stay in classes to always keep up with the trends—especially in commercials and promos.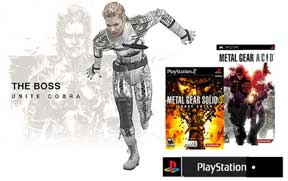 "All the creative outlets scratch a different itch in a different way."
9.I don't know how many of our readers have seen an improv troop perform, but I highly recommend it as a great way to see how a spontaneous scene can be developed. You've studied and performed with the Gotham City Improv (Groundlings East) in NY. How has that experience helped shape your comedy?
Truly, improv has saved my ass so many times when I've forgotten my lines or someone else has. It's helped me get a job when I was nervous and lost my place on the page and was able to come up with something funny to get back into character. You just never know what the room (auditions), the audience, or your fellow actors will have going on, you want to be ale to stay in the moment and always feel confident and FREEEEEE! That's what improv'll do for you.
10.You've also written and performed your one-woman show Lori Alan: The Musical. I haven't gotten a chance to see it (though I did see your hysterical performance in The Hungry & Horny Show). What is the premise of your solo show?
HA! That I am larger than life and that my life is like a musical! I got to poke fun at my big personality, big boobs, my desire to break into song and dance during any given moment of the day, my obsession with gay male chorus boys, cast parties and…really though—my coming to be an adult and learning to take myself seriously, and love myself and my eternal need for dance breaks and legwarmers!
11.From the one-woman shows I've seen, a solo show is very much like a memoir come alive on stage. Do you ever think you would write your personal story as a book?
Speaking of WOW! I never thought about it… But, I think I would want to do my crazy, poignant, wacky, life stories a la David Sedaris style. I have funny events that stick out. Like crazy Christmas' (Mom's the Southern Baptist); my half brothers Bar Mitzvah would make for a fantastically funny essay or short story; my staunch Republican stepfather picking me up from college and taking out all of my fabulous gay guy friends for dinner and dancing. Family Sedaris-like stories will be my next mission!
"…everyone has the capacity to examine their own truth, and in doing so, there's a lot of funny to be found."
12.I was recently watching a male stand-up comic on Comedy Central, and my husband asked me if I knew why there are always more men who are in comedy than there are women. I have to ask, since you seem to have your finger on the pulse of all forms and things comical—is it harder for women to break into comedy? Are there just less women interested? Less comedy writing jobs available for women? What is it?
The age old question, huh? Well, looking back at Joan Rivers and Phyllis Diller, I'm reminded that women have had to be fearless at a time when comedy was definitely ruled by men. But, my mentors were fearless and have made and continue to make an indelible mark on all comedians: Carol Burnett, Mary Tyler Moore, Lily Tomlin, Ellen DeGeneres, Megan Mullally, Margaret Cho, so many amazing women! There are more and more of us wanting to be heard in the comedy world and I think we will continue to find new, original ways to do just that. Producing all women shows, female storytelling nights, you name it. If you get a chance to see them, there are two great L.A. shows: Lisa Sundstedt's "Pretty Funny Women" at The Improv. Alicia Brandt's "Women's Night Out," both in Hollywood.
13.You had the fun opportunity to be cast in Comic Book: The Movie, a campy mocumentary starring and directed by Mark Hamill (Luke Skywalker). Tell us about your experience filming and promoting at Comic-Con with all of the comic book fans.
Lordy me, I've never seen so many Star Wars fanatics. When they realized they were seeing Mark Hamill in-person, they began to swarm him! He was so gracious and signed every autograph in-between takes. We had to get him bodyguards!
Comic Cons, all cons, are a funky, cool, weird place to meet your fans and some very interesting characters—people who live and die by animation and comic books. They know the history of all things comic book. Doing a panel for the folks there was really cool. You realize how much these people and their kids really enjoy meeting the voices behind their favorite shows. I'm always refreshingly recharged and very grateful to meet the fans and remember who keeps the shows on the air. And the faces on the kids when you do the voice—priceless.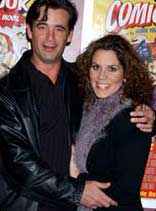 "There are more and more of us wanting to be heard in the comedy world and I think we will continue to find new, original ways to do just that."
(Photo: at Comic Book – The Movie Premiere)
14.I noticed on the live events page of your website www.lorialan.com that you have appearances scheduled at some animation and comic book conferences coming up in Florida (May 16-18) and Michigan (July 4-6). What will you be promoting?
Actually, the event, JCON in Orlando, I'm not appearing in. Confusion in the booking arrangements. However, if you go to my site or www.jumpcon.com you'll see JUMPCONS happening through 2009 with visits all over the country. I really can't wait to get out there and meet folks. I'll start off at the very first JUMPCON in Kalamazoo, MI. Then, by the end of the year, I'll be in Somerset, NJ, Washington D.C., Orlando, Nashville, and New Orleans. I'll be promoting me! Seriously, I'm just such a grateful, working actress who gets to get paid to make silly voices, and talk about the shows, and travel with other animation friends. I can't wait!
Also, a new animated show on Logo I'm on, Rick and Steve the Happiest Gay Couple in all the World has just wrapped recording its second season. I'll probably have to wait until next year to promote that so the animating will be caught up with the voice recording. Oh my gosh, can you imagine Larraine Newman, Billy West, Margaret Cho, Lorna Luft, Alan Cummings and Andy Dick, Alec Mapa…and yours truly on one sick and twisted hilarious show? Weeeeeee! Can't wait for it to hit the airwaves again. Check my website www.lorialan.com for airdates.
15.I feel like I'm jumping all over the place with my questions, but your resume inspires me and makes me curious. With your many diverse and interesting comedy experiences, 20 Questions is not nearly enough! So, here's a big one: If you were to give advice to our readers who aspire to develop their comedy chops—whether through writing or performing, what would you suggest?
Don't try to fit your funny to the industry. Do your thing, whatever it is, and shine in your authentic joy and that's what's appealing. Someone who is original and not afraid to express their funny in a way that truly brings them joy, that's what everyone wants to see! Dive into everything: a writer's group, solo writing, storytelling nights, open mike nights, a voice class, a great acting class, produce your own quirky videos and stick 'em up on YouTube. Do it all and find your voice and see what sticks. People respond to anything authentic, not fabricated.
"Sometimes the greatest things will come after a period of introspection and letting your ideas gestate."
16.You originated the part of "Mae" in the award-winning hit musical Reefer Madness at the Hudson Theatre in Los Angeles, a musical satire based on the 1970's cult film of the same name. And I know you got your start in live theater at the age of 9, but do you foresee this form of entertainment becoming obsolete with the rise of the internet generation? Or do you think live theater is still going strong?
Well, Reefer Madness was actually a propaganda movie from the late 1930s to try to get kids to stop smoking the ganja. It was such a freaky movie! William Randolph Hearst was jealous of hemp taking over his paper mills, and paper in general, so he put quite the spin on marijuana—made from hemp—and manipulated the country into believing "the reefer" would make you go crazy. I digress though…
Live theatre will always prevail. From vaudeville to Spamalot, people crave it. In fact, the more internet comedy takes over—which no doubt captures even my attention! Like Will Ferrell's Funny or Die videos—live, real people up there singing, telling their jokes, doing their thing will keep people coming back to the nothing-like-it LIVE theatre.
17.We all know the importance of mentors and people whose greatness inspires us. Who were your great motivators?
Well, I mentioned Carol Burnett, but forgot Vicki Lawrence, Lucille Ball—especially because as a woman in the 1950s in her 40's she and husband, Desi Arnaz created a production company to create I Love Lucy.
To watch Lily Tomlin, Ellen DeGeneres, Megan Mullally, Kathy Najimy, Mo Gaffney all in person—inspiring. Richard Pryor, Steve Martin, Chris Rock, Eve Ensler, Imogene Coca, Jane Curtain and one of my all time favorites the late, brilliant, Gilda Radner and her husband Gene Wilder also blow me away.
They all followed their own voice, didn't take no for an answer, and took risks. Put yourself out there. You'll never know what can happen until you do! I know I haven't yet really explored all areas of "my funny." But, when I take a second to remember all those who've come before me, I'm continually inspired to really go for it—to create projects and characters that can say all of what the everyday me hasn't yet!
18.Is there anything you have on your Bucket List—whether personal or career—something in your life that you want to have or do, that has yet to be accomplished?
Have a farm for scads of rescued animals. Have a baby, maybe? Travel the world. I've never taken a cruise or seen much of the U.S. Get married! I'm not afraid I'll be alone for the rest of my life, I'm concerned that I've been talking to myself all this time that by the time I do find the man I want to marry, he'll wonder, "Who the hell are you?"
Creatively? There's still one more—if not 12 more—solo shows—and Broadway! I got super close with "9 to 5 The Musical" though. I left NYC with all intention of becoming the next Ethel Merman and got sidetracked by The Groundlings, voice-overs and TV out in L.A. So, to go back and have my inner Patty Lupone come out would be fantastic!
I'm inspired so much by Christine Ebersole and Mary Birdsong who've managed to do Broadway, TV, write, and star in their own solo shows…talk about bi-coastal bliss!
"Dive into everything…do it all and find your voice and see what sticks."
19.Tell us a little about your upcoming duet on June 8th with Mary Birdsong (Deputy Kimball from Reno 911) for the What a Pair breast cancer benefit at the Orpheum Theater in Los Angeles. What kind of show is it and how did you get involved with this organization?
This year due to prior work obligations I'm not able to perform in What a Pair. I'm more bummed than you could ever know. Mary is one of my best friends and we sang together last year. It was great! We sang, "Let's Kill the Ingénues"—a song that every non-blonde haired, alto, character actress can relate to. The song was written by Marcy Heisler and Liz Owen. These girls have written musicals since they were in college and are just brilliant.
The show itself is an amazing night: celebrity women singing Broadway duets. The three women producers have created the most inspirational, wonderful night to raise money for ongoing breast cancer research. The story of how one of the producers lost her sister and mom to the disease is what propelled them into creating this yearly benefit. Talk about inspiring and using your own life to motivate and help others…Wow! Check out their website: www.whatapair.org. They always need volunteers and donations would be great.
20.You have so many wonderful things on your plate! What's next for you? What comedy adventures do you have planned for the near future?
Right now, I'm continuing with great voice work, writing for my Silverlake RANTS—a great show where we get the topic and just go with it. People love it! Check out www.lorialan.com for more information.
I'm working on a crazy Liza Minnelli Variety show…maybe Mary Birdsong, who does the most amazing Judy Garland I've ever seen (spooky!), will join me in a time-warped mother/daughter variety hour type show. I'm in beginning talks with Jacqui Malouf (sexy author of Booty Food: A Date by Date, Nibble by Nibble, Course by Course Guide to Cultivating Love and Passion Through Food and Food TV host extraordinaire) about a great show idea she had about adult women coming home to Mom and all the craziness that brings.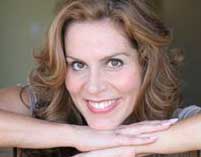 "Live a full life so that you have something to say."
21.Ok, I had to add just one more question. If you could give one last bit of advice, inspiration, or encouragement to our creative and wonderful women readers, what would it be?
Wow! Trust yourself, do whatever spiritual work, therapy, inner child workshops, 12-step dance to strip away all the b.s. life puts on you and get back to your authentic voice! Find your joy and go do more of it, live your life, live it fully, joyfully, and as if it's your last day on earth! Live a full life so that you have something to say.
Abe Lincoln said, "Most folks are as happy as they choose to be." Choose to be happy (with who you are) and create from there. Even if you are writing the most tragic, epic Tennessee Williams musical, be ok in your own skin and it will be fabulous!
Lastly, as much as I've stressed staying in improv class, voice-over class, at the gym, voice lessons, etc. Also, don't be afraid to slow down and let the ideas come. Don't force yourself if you're stuck or not inspired. Sometimes the greatest things will come after a period of introspection and letting your ideas gestate. Trust your instincts and learn to love yourself. Unfortunately, nobody can do that for you—believe me, I've tried—and you can do just about anything you set your mind to. Dream big, eat right, get lots of sleep, get over the crap that happened to you when you were little…and then write about it. The End.
Lori, thank you so much for taking the time out of your recording schedule to share all of your infectious energy and joy for life! I know our readers will be inspired by your dynamic attitude and genuine love of comedy.
For more information about Lori (and to listen to her incredible voice-over reels), visit her website www.lorialan.com.
To our WOW! readers, I encourage you to click through the links in the interview embedded under the names of many of the women comediennes; the links go to their memoirs, and what better way to study "the funny" than from these wonderful women of comedy.
***
BIO
Annette Fix is the Senior Editor for WOW! Women On Writing, an author, and spoken-word storyteller living in Laguna Niguel, California with her Danish Prince Charming, her aspiring photographer son, and two rescued dogs. You can find out about Annette's memoir on the book website, www.thebreak-updiet.com. You can also read break-up stories and share your own at her new story forum: www.mybreakupstory.com.