riters struggle with a seemingly impossible choice: slogging your way through endless queries, proposals, and chapter samples in the hopes of scoring a traditional publishing contract or become writer, editor, publisher, and promoter of your own work. Most of us see this as an all-or-nothing choice—we see indie authors shut out of traditional publishing, and traditionally published authors raging against a supposedly "inferior" product. You can't be a fence-sitter in the publishing biz, right?
English writer, blogger, and coach Ali Luke simply knocked the fence down and created a path all her own. Not afraid to explore every avenue publishing offers, Ali has self-published a series of successful nonfiction e-books through her website; and after being stuck in the slush pile for years, she decided to take the plunge and self-publish her debut novel, Lycopolis, earlier this year. Recently, she scored a traditional publishing deal from John Wiley & Sons.
As well as this, Ali also writes a blog for writers at Aliventures; runs the Writers' Huddle, a subscription-based writers' community; and coaches writers through specific issues. I managed to pull her from edits to talk to her about her writing career, self-publishing versus traditional, and how she manages to juggle all these projects!
***
1.Ali, can you introduce yourself to our readers and explain a little about your self-publishing journey?
Sure! I'm Ali Luke, I live in Oxford in the United Kingdom with my husband, and I've been working for myself since 2008. My first forays into self-publishing were as a blogger. I know that most people don't think of blogs as a form of self-publishing, but of course, they are.
As I looked for ways to grow and develop my blogging, I started publishing e-books in PDF form; and in the past couple of years, I've been taking advantage of Amazon and other bookstore sites and publishing e-books in other formats.
2.You have self-published both nonfiction e-books (your Blogger's Guides series) and your debut novel, Lycopolis. How have your self-publishing experiences across fiction/nonfiction differed?
Nonfiction has definitely paid off better—so far, at least! It's much, much easier to market nonfiction, as you can promise specific benefits, and you can sell a nonfiction e-book for a much higher price than a fiction one.
On the other hand, Lycopolis was great fun to write, and I was very pleased to get it out there for people all around the world to read. I've had some absolutely lovely reviews, tweets, and e-mails, and that's been very rewarding. Now that I've got some great reviews up on Amazon, I'm going to invest a lot more time in marketing.

3.What have been some of your most successful promotional techniques, and how do you measure the success of these techniques—in terms of sales, followers, hits, etc.?
With my nonfiction, guest posting has definitely been most successful—by several measures. It leads directly to an upswing in sales (when I promote one of my Blogger's Guides in my bio), and it's also been a very valuable way to build my e-mail list (when I promote my free e-books, which are only available to my newsletter subscribers).
I've also found that being active on Twitter has been a big help: a lot of my blog traffic comes directly from Twitter, and I've met lots of great writers there. It's harder to measure the exact impact of Twitter; but in one case, I got a speaking slot at an event here in Oxford on the basis of a tweet! That speaking slot led to a later piece of paid work with an Oxford company.
4.When promoting your fiction and nonfiction, do you find certain techniques worked for one type of writing but not for the other?
I put a lot of time and energy into a series of guest posts to promote Lycopolis, and this wasn't nearly as successful as I'd hoped. I've heard other writers say the same thing, so I feel that this technique just isn't ideal for fiction.
One technique that works for both, though, is to offer free review copies of your e-book. With the Blogger's Guides, I did this to get testimonials to put on my own website; with Lycopolis, I encouraged readers to post their reviews on Amazon. In both cases, I offered review copies within small, private groups, rather than giving them away on my blog or similar.
5.You support yourself full time with your writing—a position many of us aspire to! How big a role has self-publishing played in your success, and what is your advice for writers wanting to make the move to full time?
My nonfiction e-books are a significant income stream for me, and the beauty of them is that they continue to sell for a long time after publication—they're not just a one shot chance at making some money. My self-published, free e-books have also been a big help, as these allowed me to grow my e-mail list from a cozy two hundred subscribers to over two thousand—making it much easier for me to promote new products or services.
Two of the key things I did before quitting my day job and switching to full-time freelancing were to (a) save up an emergency fund and (b) cut down my expenses in general. This was a big help in the early months, when I was just getting my business started.
I'd definitely advise anyone thinking of going full time to get some solid freelancing or self-publishing income streams established. I wrote regularly for several blogs, which covered my basic bills in the early days; I've moved away from that now to focus more on my own projects.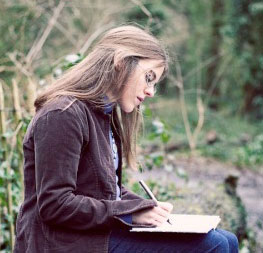 "Having multiple books out there seems to be a real key factor in success for self-publishing writers."
6.Often we read about the astounding success stories of self-published authors like John Locke and Amanda Hocking or the sad tales of writers who invested in vanity presses for little return. Unlike many of these stories, you sit somewhere in the middle. How do you honestly think self-publishing has altered the stakes for struggling writers?
Taleist recently did a big survey of self-publishing writers and found that the median income is about $500 a year (i.e., half of all writers earn more and half earn less). I do think it's important that writers realize that self-publishing is not generally a quick route to riches, and your chances of success are higher if you're willing to invest in professional editing and cover design—both of which cost money.
Obviously, John Locke and Amanda Hocking have both done amazingly well, but they did start off with certain advantages. Locke had a marketing background and a bunch of books already written; Amanda Hocking had eight books ready when she started publishing on the Kindle. Having multiple books out there seems to be a real key factor in success for self-publishing writers.
The main way in which self-publishing has changed the stakes is that it puts power in the hands of us authors. We can now choose to bypass the "gatekeepers"—agents and publishers—and get our work straight to readers through Amazon and other online stores. I don't think this is the right path for every author or every book, but I do think it's now a great option to consider.
7.Many writers choose to edit their self-published books for themselves, relying on beta readers to catch their mistakes and saving their money for cover art or other expenses. You had your novel, Lycopolis, professionally edited. Can you explain the reason behind hiring an editor, and how you went about choosing one?
I had a lot of feedback on early drafts of Lycopolis from writing friends. I wrote the first two drafts while studying an MA in creative writing, so I was part of a strong, committed community of writers. However, I really wanted an impartial view of the novel and more in-depth editing than I could realistically expect from even the most dedicated beta reader!
My editor, Lorna Fergusson from Fictionfire, didn't just spot mistakes like typos or grammatical errors—she also provided crucial feedback on a bigger picture scale: as a result of her advice, I cut the novel from 135,000 words to 85,000, and this made it much stronger.
I already knew Lorna as I'd attended several of her fiction writing classes over a few years. She also lives very near me in Oxford. I'd been extremely impressed by her organized, yet friendly and approachable, teaching style, and she was an obvious choice of editor for me. Before having her edit the whole manuscript, I paid for an edit of the first few chapters, which was of such a high standard that I was very confident hiring her for the rest of the book, too.
8.You're also a writing coach who works with writers of both fiction and nonfiction as well as the creator of the Writers' Huddle community. What advice do you give to aspiring writers thinking about self-publishing?
I usually advise people to consider their options: I'm a keen advocate of self-publishing, but I don't think it's necessarily right for every single author!
Most of the people I work with one-to-one are writing nonfiction, and (very generally speaking) they're people who are using blogs to support a business—often some form of coaching or consulting—so self-publishing is usually a means for them to get more clients, rather than an income stream.
The biggest piece of advice I give when I talk about self-publishing is to produce the very best book you can, getting professional support if possible. There's sometimes an unfortunate tendency in the self-publishing world for people to think that it's best to just get something out there and revise it based on feedback, but readers want a great, finished book—not a first draft!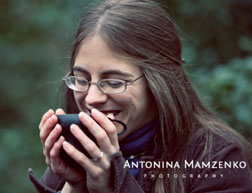 "Blogging has formed the backbone of my career. It's allowed me to build a platform . . ."
9.You run an extremely successful writing blog at Aliventures.com, with more than three thousand subscribers and each post receiving several comments and lots of links. How did you first decide to pursue blogging in a big way, and what role has blogging had in your career?
More than a decade ago, I came across blogging—it was all about personal journaling then—and so I had a couple of (shockingly bad) blogs in my late teens. After finishing university and starting a job, I came across the world of "professional blogging" and was hooked. I loved the idea of being able to make money through combining my love of writing and of the Internet!
I read a lot of posts on ProBlogger and Daily Blog Tips in those early days. (I now write a regular column for Daily Blog Tips.) I had two blogs before Aliventures, neither of which really took off. Both were great learning experiences, though.
Blogging has formed the backbone of my career. It's allowed me to build a platform, so that I can reach out to writers and bloggers who want to buy my e-books or join my community site. It's led to several paid speaking gigs (this is an area of my business I'm going to be growing this year), and it's also led to some wonderful friendships.
10.You're a huge believer in carefully planning and outlining writing—from your blog posts right up to your books. What are your favorite techniques for planning your writing?
I like to start with a mindmap because that lets me capture ideas easily without getting tied into a linear plan right from the start. I usually mindmap on paper. If I'm writing a blog post, I sometimes skip this stage—often, I'll have the blog post partially planned out in my head.
Once I've got a clear idea of the ground I want to cover, I move on to a linear outline. For a blog post, this is often as simple as the provisional title of the post, plus a few key points. For a book, it's much more in-depth—more like a table of contents.
In my experience, spending time planning saves wasting a lot of time at the editing stage: failing to plan often means writing whole sections of a post or chapters of an e-book that later need to be cut.
11.As well as self-publishing your e-books, you've also recently scored a traditional book deal with Wiley Publishing. How have you found the traditional publishing experience differs from your own work?
The book I'm working on for Wiley (almost finished!) is Publishing E-books for Dummies—it's a little odd to be writing an e-book about self-publishing for a major publisher! Wiley has been great to work with, and something that I've particularly liked is that they keep things moving fast, which echoes the way I like to work on my own books.
Of course, there are quite a few differences in the process. I don't have to pay for editing, for a start! Throughout the planning and writing of the e-book, I've had lots of help and support from Wiley with suggestions of what to include or what might not work in the book.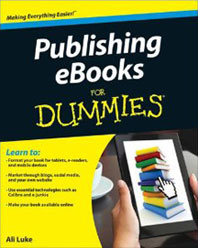 Wiley has very precise standards for its books: thankfully, the down-to-earth, friendly writing style is very similar to the usual style of blogging, so that's been easy for me to adjust to.
One of the biggest differences is that I feel validated as a writer: when I tell friends that I'm working on a book in Wiley's For Dummies series, many of them have heard of it; and this has considerably more credibility than self-publishing a novel! The old stigma attached to self-publishing is definitely fading fast, but having a book deal with a major publisher is something that my parents and grandparents can understand.
12.You are definitely a busy lass, and you're not afraid to put fingers to the keyboard and get your writing done. You write 3,000 to 4,000 words every day. How do you keep up with such a grueling creative schedule? Do you find those words are a struggle, or do they come easily?
This does vary a bit day to day, and sometimes I write less and sometimes more, depending on what else I have going on. I'm a fast writer, though, and I can usually manage about 1,000 words an hour when writing blog posts or nonfiction material.
I try to separate the idea-generation and planning process from the writing process: this is a real help with blog posts, when I can just turn to my digital notebook and see a list of ideas and rough outlines. When inspiration is lacking, this is an easy way to get myself moving—there's always at least one idea there that appeals on any given day.
13.How much of the technical aspects of self-publishing did you learn to do yourself, and how much did you outsource to other people? Can you offer any advice to readers looking to outsource elements of e-book production?
I'm fairly happy with techy things (I had a day job in IT), so I did a lot of it myself, including the file conversion from an initial Word document manuscript to files appropriate for Kindle and Smashwords.
There are lots of companies and individuals who offer file conversion services; and if you're not too techy, this is a great thing to outsource. I'd definitely suggest asking around fellow writers to see if they can recommend a particular person or company. And keep in mind that if a deal sounds too good to be true, it probably is.
I've heard lots of good things about BookBaby's conversion and distribution service—with the caveat that I've not used it myself.
14.With Amazon keeping the price of e-books low (in the under $10 range), do you think the era of bloggers making money from $19 to $99 PDF e-books is over? What other options are there for writers wanting to make money from their blogs?
No, I think there's definitely still a market for high-priced niche e-books. My Blogger's Guides are priced at $29 (though I do offer discounts to my newsletter list and Writers' Huddle), and they continue to sell!
For me, the crucial difference is that the Blogger's Guides are highly specialized—they're really not aimed at a mass readership. Readers are willing to pay for that information: after all, it's a lot cheaper than hiring me for one-to-one coaching!
Of course, there are plenty of other options [for making money from a blog], and these are some that I've used:
Affiliate marketing (linking to other people's products/services and getting a cut of any sales)
Selling advertising (only really works if you have a large readership)
Running an e-course (I've done six to eight week e-courses in the past; these have a higher price tag than my e-books.)
Starting a membership site (My Writers' Huddle is a community/teaching site for writers, who pay a monthly fee.)
Doing live events (This is something I'm branching out into.)
15.You've established a strong platform in the writing world, and you clearly have created a lot of resources to help writers succeed. But how has this platform translated to fiction sales? Are you finding yourself having to create a new platform as a fiction writer from scratch?
It didn't convert quite so well as I'd have liked! Quite a few of my blog readers did buy Lycopolis. In fact, two of my reviewers mentioned that they'd really bought the book just to support me, and they'd been pleasantly surprised by how much they enjoyed it.
This summer is a chance for me to focus on my fiction marketing, so I'm going to be putting a lot of time into promoting Lycopolis and building up an audience of fiction readers. There are a lot of resources out there that I've not fully tapped into yet, and the good reviews I've had so far have given me confidence that there is an audience out there for this novel.
16.How do you balance your time between the different roles required of you—as a fiction writer, nonfiction writer, blogger, coach, teacher, and publisher?
Yikes, when you put it like that! (winks) I suppose most of my roles overlap and interact in some way, so I do a lot of teaching through my writing, for instance. I tend to find a balance over the course of a year, rather than during every week or month. The first six months of this year have involved a lot of time on my Dummies book, but obviously that's a finite project that's now pretty much finished (well, from my perspective—I know there's still more to be done on Wiley's end before the finished book appears on the shelves).
When I draw up my to-do list for each day, I split "project" work (things like Lycopolis, my Dummies book) from "client" work (where I'm paid by the hour or by the piece). This helps me make sure I'm balancing longer-term income streams with immediate income. I also have a category for marketing, which includes guest posting, growing my blog readership, and so on.
"I promoted the e-book through guest posts, so I suppose I borrowed other people's audiences!"
17.Your first experiment with self-published was writing PDF e-books on blogging for your blog. Can you explain how you transitioned from a blogger to e-book author, and how these books were received by your audience?
I suppose that, in many ways, it seemed like a natural transition: I wanted to give people more in-depth, focused information than was easily possible in a blog format.
At the point when I published my first PDF e-book, I didn't actually have an active blog on my own. I had two blogs that I'd stepped back from (the topics weren't engaging me enough) and a bunch of blogs that I freelanced for. I promoted the e-book through guest posts, so I suppose I borrowed other people's audiences!
Once I had one e-book selling, it was easier to publish and sell the next ones: I could get in touch with previous buyers and offer them a discount, which was a good way to get the ball rolling.
All the feedback I've had on my e-books has been extremely positive. In fact, quite a few of my coaching clients and Writers' Huddle members have bought an e-book (or more) from me in the past. So the e-books aren't just acting as a solid income stream; they're also a source of new revenue.
18.You spend a lot of time and energy talking with other writers, both online and at conferences like BlogWorld. Do you find having a network of writers around you an important part of your life? What opportunities has this network offered you?
Yes, this is definitely important to me. I'm an introvert, but I do occasionally like some company! It's great to have fellow writers on Twitter, for instance, to chat with casually during the day; and I love attending BlogWorld, where I get to meet up with lots of online friends face-to-face.
My writing network led me to speak in a few places online (on BlogCast FM and in Pace & Kyeli Smith's World Changing Writing Workshop in 2011). This in turn helped me get a speaking position at BlogWorld in November 2011. Because I was talking about e-books at BlogWorld, Wiley got in touch to ask for a book proposal.
So, you can see how building a network has helped me gradually move on to new and bigger projects in my writing life. Beyond tangible benefits, it's also great to have the support and encouragement of other writers—people who I can perhaps talk to about any struggles that I'm facing or about new ideas that I'm considering.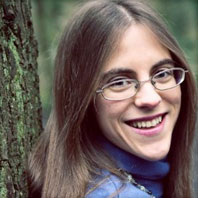 "I feel like we're living through the biggest change in publishing since the Gutenberg press . . ."
19.Where do you see the future of publishing?
I think self-publishing will continue to rise, but I don't think that traditional publishing is going to vanish any time soon. I feel like we're living through the biggest change in publishing since the Gutenberg press, so I'm very much looking forward to seeing what happens over the next ten years.
One change that's already happening is that short-form fiction is becoming much more popular: since production costs are minimal in e-book form, it's easy for novellas and short stories to be profitable for writers.
20.What is next for Ali Luke? What projects, books, courses, or other writing goodies do you have lined up next?
Ooh, lots! I'll tell you about just a few of them:
I'm working on the sequel to Lycopolis; I've currently got most of a first draft.
I'll be writing a new, free e-book soon about editing your own writing, which will be available for my newsletter subscribers (the newsletter sign-up page is here).
From September onwards, I'm planning to run some live day courses in London about blogging. These will be mainly aimed at businesses looking to grow their web presence. I'm really looking forward to doing more live speaking, as that's something I've been getting into over the past year.
One of the things I love about working for myself is that I have pretty much unlimited freedom in what I choose to do. I really enjoy having lots of different projects on the go, and I'm looking forward to seeing where the next year or so takes me.
***
You can find Ali online at her writing blog, Aliventures, and read the first chapters of Lycopolis, her debut novel about a group of online role players who accidentally summon a demon, at the official Lycopolis site.
***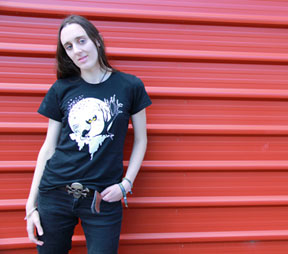 Steff Metal is a writer, blogger, and heavy metal maiden who travels the world stalking her favorite bands and questing after the perfect sausage rolls. She writes about heavy metal at Steff Metal; and her creative copywriting business, Grymm & Epic, helps creative business owners get their ideas off the ground. She's the author of the Grymm & Epic Guide to Blogging, which helps bloggers create engaging sites that attract like-minded followers.
-----
Enjoyed this interview? You may also like:
Writing a Book One Blog Post at a Time: Interview with Nina Amir
Blog: From Start to Sold: Interview with Deb Ng
Paths to Publication: Traditional or Self-Publishing?
How to Format Your Manuscript for Kindle and NOOK
Selling E-books: 5 Authors Share Their Strategies
Getting the Skinny on E-Publishing: Interviews with Top E-Book Publishers