Calling All Poets for the April PAD Challenge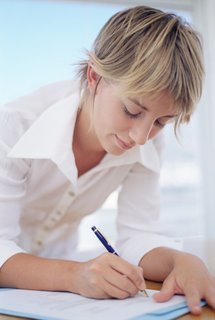 By Jill Earl
"Painting is silent poetry, and poetry is painting that speaks." - Plutarch
April is National Poetry Month and if you're looking for a way to develop or sharpen your skills, take a look at the Poem-A-Day (PAD) Challenge. Writer'sMarket.com editor Robert Lee Brewer issued this challenge for the first time last November on his
Poetic Asides
blog and selected participants saw their work featured in a chapbook.
For 2009, besides receiving a certificate of completion and online badge to display on their blog or website, writers of the top 50 poems of the month will see their work published as a free ebook. Even better, some well-known poets including Mark Doty, Patricia Smith, S.A. Griffin, and Dorianne Laux will serve as judges. And like last year, participation is free.
More details can be found at
https://blog.writersdigest.com/poeticasides/
The Poem-A-Day Challenge. April 1st through 30th at Poetic Asides.
Check it out, sign up--and get to writing!
Labels: Jill Earl, PAD Challenge, poem writing, Poetic Asides, poetry, writing challenges