Watch Less, Read More
We all started out as readers. And as our love for literature grew, we wanted to write too. The more we read, the better writers we became.
As we finished short stories, essays, or perhaps a novel, we yearned for readers to appreciate our work. It's the main reason we write—to entertain, to inspire, to find a home and a heart for our pieces—in hopes that we can touch someone with our words.
Readers are growing in numbers. The Internet is all about reading and writing, sharing and communication. So, this month we appreciate our readers, and celebrate the gift of literacy.
Whether you're an avid reader in search of a book club, or an author looking for her audience, this issue is bound to inspire and motivate you to watch less, and read more!
A big, warm, thank you goes out to our freelancers:
To Beth Morrissey for reminding us that before we put pen to paper, it's a good idea to research our target audience—especially, when it comes to children readers. In Accessing Your Audience, Beth shows us how to keep up with the ever-changing trends, and provides us with ideas for researching our children's book market.
And to Jennifer Wright, and her second freelance article for WOW! Have you ever considered reading for a living? Talk about a dream job! Jennifer Wright gives us the ins-and-outs of what you'll need to Break Into Freelance Reading.
We welcome back Allie Boniface, a WOW! Alumni Member. Allie knows that with online writing, and reading, comes a little something called "Netiquette." Allie shows us How to Play Nice in the Cyber-Sandbox, while developing meaningful virtual friendships.
Did you forget the most important people in your writing life? WOW!'s monthly columnist, C. Hope Clark, helps us Wrangle Readers Online. This article is a must-read! So, put on those boots and climb into the saddle—you're in for a wild ride!
We welcome back Tina Marie Frawley! It's been a while since she's freelanced for us. If you enjoyed her article in May's issue, How to Build Your Writer's Website and Promote Yourself, you'll love her tips on How to Build a Successful Book Club: 12 Secrets. Tina has a great writing style, with easy to pick out points and take-away information that anyone can put to use right away.
If you're a romantic at heart, Sue Donckels' Interview with Cathy Bueti will pull on your heartstrings and inspire you in many, many ways. Cathy is a young widow who, once diagnosed with breast cancer, refused to give up her quest for a storybook ending. Sue did a super job with this interview—I urge you all to read it.
ANNOUNCEMENT:
Several editors have passed through the halls of WOW! Women On Writing, and it's always sad to see them depart. But, this is a happy occasion!
We're proud to announce that Sue Donckels has started her own business: InkBridge (www.inkbridge.com), a website dedicated to emerging writers wanting to break into the publishing business.
InkBridge will offer unpaid internships for rising writers who intend to volunteer their time with reputable online publications. In exchange for the intern's time, the publisher will offer assistance with publishing that often-elusive, first clip—but only quality writing that fits the publication's style, voice, and specific needs.
This is an excellent opportunity to gain experience in a fast-paced industry. Unlike the database websites that publish most articles, InkBridge's internships will provide industry experience for one's resume, plus the first clip with a specific publication.
Emerging writers should take a stroll across InkBridge in February 2008 to see all it can offer.
On a personal note: I've enjoyed working with Sue Donckels throughout these past months—she was my right-hand gal! I spent more time grooming Sue than anyone else on the WOW! staff, and she's more than qualified to teach, manage, and provide proper direction to any, and all, writers aspiring to reach their goals in the publishing industry.
To work with Sue is a complete joy and a pleasure. In fact, she's the one who created and implemented many of the systems we have in place for WOW! Women On Writing to date. She's a topnotch Managing Editor. I'm very proud of Sue, and I can guarantee that working with her in any capacity will provide you with an invaluable experience.
Sue, I wish you the best, and you know I support you 110%. Congratulations!
And all you ladies who've come to know and love Sue, she'll still be an extension of WOW! until the end of time (as long as I'm here). So, if you're interested in learning more about her business, you can always email her at: sue[at]wow-womenonwriting[dot]com, or visit her website: https://www.inkbridge.com
Stay tuned for more updates, and a forthcoming interview on the editor's desk with Sue Donckels about her latest groundbreaking business!
-- Angela Mackintosh
TO THE WOW! STAFF:
A warm thank you goes out to Annette Fix, our Senior Editor, for providing us with three fabulous articles! Her feature on spoken word, Reader's Theater, introduces us to the world of reading personal essays to an audience. Her special interview with Wendy Kamenoff, founder of Tasty Words, helps bring insight and fun to this unique venue.
Next on Annette's feature roundup is a must-read Interview with Ann Kent, founder of Book Group Expo. Anyone who adores books, author chats, chocolate, wine, and hors d'oeuvres, will be enthralled with this fascinating interview from a remarkable woman.
Rounding out the issue, Annette provides Resources for Authors looking to Garner Online Book Reviews. Find out who will review your book, and what resources you can add to your stable.
I'd like to thank my interviewee, Patsy Rodenburg, one of the world's leading voice and acting coaches, for chatting with me last minute for our 20 Questions Column. Patsy reminds us that even before reading came speech, and the importance of communicating. Find out some fascinating tips that will help you communicate within the Second Circle—the only place to be.
Stepping up!
This past week we've spent time individually chatting with all of our team members, and we've still got quite a few ladies up to bat on our phone chat schedule.
It's been so wonderful getting to know everyone—their personalities, dreams, goals, and level of involvement. We have such a diverse and spectacular team! I've had a ball chatting with you, and look forward to the great things to come. Although we haven't completed our phone chats, we do have a few announcements:
We are thrilled to announce that Janet Paszkowski is officially our Team Premium-Green Group Leader and Managing Editor of PG. In addition to her WOW! position, Janet is also an editor for Flash Me Magazine: https://www.wingedhalo.com/flashme.html, as well as her own blog: https://diaryofaliteraryfictioneditor.blogspot.com when she's not blogging for The Muffin.
Also on the Premium-Green staff is our long-time contributing editor, Chynna Laird, who heads up our ITT: In the Trenches With Chynna column, and our Get Writing, Mamas! Column, exclusively to the Premium-Green Markets. To find more about Chynna, visit her website: https://www.lilywolfwords.ca
And talk about a ball of energy! Carrie Hulce manages our markets research staff of Team Premium-Green. Carrie's enthusiasm is unbridled, and we're super lucky to have her be a part of WOW! We adore her! Carrie's essay was featured in March's Inspiration Column, and her winning flash fiction story, The Sign, can be read on our Winter 2006-2007 Contest Winners Feature.
Welcome to our new Blog Mistress, Marcia Peterson! Now that we have a group of ladies writing for The Muffin, it takes a special woman to organize the group—and we're thrilled to have Marcia on board!
If you readers want to submit an article etc. for the WOW! blog, please query marcia[at]wow-womenonwriting[dot]com, and we'll be sure to let you know if your post matches our needs. And thank you for your interest!
And to Susan Eberling, for taking charge of our Quarterly Flash Fiction Contest, and for authoring our Must-Haves Column. Sue has introduced us to some fabulous finds!
Stay tuned for more updates about the WOW! Women On Writing Team. And happy reading!
------------
The Editors: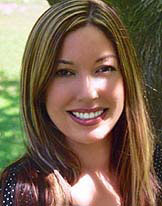 Angela Miyuki Mackintosh is Publisher, CEO, and Art Director of WOW! Women On Writing. She has been published in Maxim, Transworld Surf and Skate, Vice Magazine, and numerous trade publications for the action-sports industry. She is an award-winning artist whose works have been commissioned for public art by the city of Long Beach, and has received grants from Funds for Women.
Angela lives in Placentia, California with her husband Michael and her cat Noodle.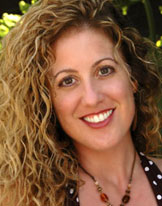 Annette Fix is Senior Editor of WOW! Women On Writing. She began her writing career hawking her feature film spec scripts in Hollywood, nearly killed her muse by working as a freelance copywriter for various boring companies, and finally found her way to narrative writing, which feels like "dancing naked in a field of flowers" compared to her previous writing ventures. Annette is an author and a spoken-word storyteller who regularly performs in L.A. theaters.
Annette's memoir, The Break-Up Diet will be available Valentine's Day 2008.
She lives in Southern California with her husband, her son, and two dogs.




----------
By Angela Mackintosh
Is Hollywood out of original ideas? That's what you'd think from the box office smashes—movies based on remakes, sequels, video games, Disneyland rides, and bestselling books. Could this all be because of the writer's strike, or the death of Hollywood? In a nutshell, No. The truth is, Tinsel Town is just like any big publishing conglomerate—they want to bet on a sure thing. And where does a sure thing come from? You guessed it—from platform, AKA: audience. That's where readers come in.
As readers, you play an important part of the publishing and motion picture industry. Your purchases and positive word-of-mouth help authors, and therefore, increase the chances that an author will have his/her book picked up by national media.
And to aspiring authors, remember what you may have forgotten—the most important part of authoring: your dear readers.
Let's take a look at the facts from 2007. I thought that instead of rambling on about the topic, I'd show you the overwhelming evidence. Here are some movies that were made from popular books in 2007 (Reviews from BookReporter.com):
December 2007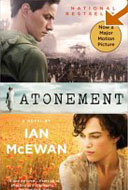 Atonement
Director: Joe Wright
Distributor: Focus Features, Universal Pictures International
Based on: Atonement by Ian McEwan
The film opens in England in 1935, on the hottest day of the year. In the looming shadow of World War II Briony Tallis and her family live a life of wealth and privilege in their enormous Victorian Gothic mansion. As the family gathers for the weekend, the combination of the oppressive heat and long suppressed emotions coming to the surface create an ominous sense of threat and danger.
Briony, a fledgling writer, is a girl with a vivid imagination. Through a series of catastrophic misunderstandings, she accuses Robbie Turner, the housekeeper's son and lover of her sister Cecilia, of a crime he did not commit. The accusation destroys Robbie and Cecilia's newfound love and dramatically alters the course of all their lives.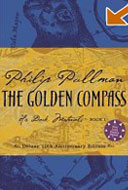 The Golden Compass
Directors: Chris Weitz and Robert Shaye
Distributor: New Line Cinema
Based on: The Golden Compass: His Dark Materials, Book 1 by Philip Pullman
Based on author Philip Pullman's novel, The Golden Compass is an exciting fantasy adventure set in an alternative world where people's souls manifest themselves as animals, talking bears fight wars, and Gyptians and witches co-exist. At the center of the story is Lyra, a 12-year-old girl who starts out trying to rescue a friend who's been kidnapped by a mysterious organization known as the Gobblers—and winds up on an epic quest to save not only her world, but ours as well.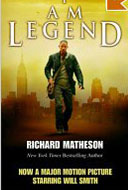 I Am Legend https://iamlegend.warnerbros.com/
Director: Francis Lawrence
Distributor: Warner Brothers Pictures Distribution
Based on: I Am Legend by Richard B. Matheson
Robert Neville is a brilliant scientist, but even he could not contain the terrible virus that was unstoppable, incurable and man-made. Somehow immune, Neville is now the last human survivor in what is left of New York City and maybe the world. For three years, Neville has faithfully sent out daily radio messages, desperate to find any other survivors who might be out there. But he is not alone. Mutant victims of the plague—the infected—lurk in the shadows...watching Neville's every move…waiting for him to make a fatal mistake. Perhaps mankind's last, best hope, Neville is driven by only one remaining mission: to find a way to reverse the effects of the virus using his own immune blood. But he knows he is outnumbered…and quickly running out of time.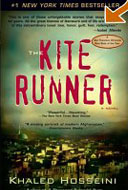 The Kite Runner https://www.kiterunnermovie.com
Director: Marc Forster
Distributor: Paramount Vantage
Based on: The Kite Runner by Khaled Hosseini
In a divided country on the verge of war, two childhood friends, Amir and Hassan, are about to be torn apart forever. It's a glorious afternoon in Kabul and the skies are bursting with the exhilarating joy of a kite-fighting tournament. But in the aftermath of the day's victory, one boy's fearful act of betrayal will mark their lives forever and set in motion an epic quest for redemption. Now, after 20 years of living in America, Amir returns to a perilous Afghanistan under the Taliban's iron-fisted rule to face the secrets that still haunt him and take one last daring chance to set things right.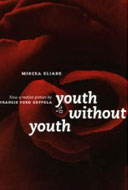 Youth Without Youth https://www.ywyfilm.com
Director: Francis Ford Coppola
Distributor: Sony Pictures Classics
Based on: Youth Without Youth by Mircea Eliade
Dominic Matei is an aging professor of linguistics who survives a cataclysmic event to find his youth miraculously restored. Dominic's physical rejuvenation is matched by a highly evolved intellect, which attracts the attention of Nazi scientists, forcing him into exile. While on the run, he reunites with his lost love, Laura, and works to complete his research into the origins of human language. When his research threatens Laura's well being, Dominic is forced to choose between his life's work and the great love of his life.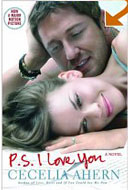 P. S. I Love You https://psiloveyoumovie.warnerbros.com/
Directors: Richard LaGravenese and Steven Rogers
Distributor: Warner Brothers Pictures Distribution
Based on: P. S. I Love You by Cecelia Ahern
Holly Kennedy is beautiful, smart and married to the love of her life—a passionate, funny and impetuous Irishman named Gerry. So when Gerry's life is taken by an illness, it takes the life out of Holly. The only one who can help her is the person who is no longer there. Nobody knows Holly better than Gerry. So it's a good thing he planned ahead.
Before he died, Gerry wrote Holly a series of letters that will guide her, not only through her grief but in rediscovering herself. The first message arrives on Holly's 30th birthday in the form of a cake and to her utter shock, a tape recording from Gerry, who proceeds to order her to get out and "celebrate herself." In the weeks and months that follow, more letters from Gerry are delivered in surprising ways, each sending her on a new adventure and each signing off in the same way--P. S. I Love You.
With Gerry's words as her guide, Holly embarks on a touching, exciting and often hilarious journey of rediscovery in a story about marriage, friendship and how a love so strong can turn the finality of death into new beginning for life.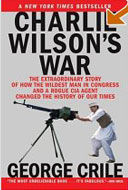 Charlie Wilson's War https://www.charliewilsonswar.net
Director: Mike Nichols
Distributor: Universal Pictures
Based on: Charlie Wilson's War: The Extraordinary Story of How the Wildest Man in Congress and a Rogue CIA Agent Changed the History of Our Times by George Crile
Charlie Wilson's War is the true story of how a playboy congressman, a renegade CIA agent and a beautiful Houston socialite joined forces to lead the largest and most successful covert operation in history. Their efforts contributed to the fall of the Soviet Union and the end of the Cold War, with consequences that reverberate throughout the world today. Oscar winners Tom Hanks, Julia Roberts and Philip Seymour Hoffman team with Academy Award-winning director Mike Nichols and screenwriter Aaron Sorkin to bring George Crile's bestselling book to the screen.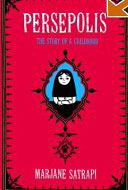 Persepolis https://www.sonypictures.com/classics/persepolis/
Directors: Marjane Satrapi and Vincent Paronnaud
Distributor: Sony Pictures Classics
Based on: Persepolis: The Story of a Childhood by Marjane Satrapi
Persepolis is the poignant story of a young girl in Iran during the Islamic Revolution. It is through the eyes of a precocious and outspoken nine-year-old Marjane that we see a people's hopes dashed as fundamentalists take power --- forcing the veil on women and imprisoning thousands. Clever and fearless, she outsmarts the "social guardians" and discovers punk. Yet when her uncle is senselessly executed in the Iran/Iraq war, the daily fear that permeates life in Iran is palpable.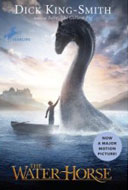 The Water Horse: Legend of the Deep
https://www.sonypictures.com/movies/
Director: Jay Russell
Distributor: Sony Pictures Releasing
Based on: The Water Horse written by Dick King-Smith, illustrated by David Parkins
Rooted in one of the most enduring and intriguing legends of our time, The Water Horse begins with an enchanted egg. What hatches will set in motion an adventure that will take a young boy on the unforgettable journey of a lifetime.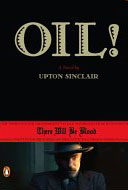 There Will Be Blood
https://www.paramountvantage.com/films2007/
Director: Paul Thomas Anderson
Distributor: Paramount Vantage, Miramax International
Based on: OIL! by Upton Sinclair
There Will Be Blood is set on the incendiary frontier of California's turn-of-the-century petroleum boom. The story chronicles the life and times of one Daniel Plainview, who transforms himself from a down-and-out silver miner raising a son on his own into a self-made oil tycoon. When Plainview gets a mysterious tip-off that there's a little town out West where an ocean of oil is oozing out of the ground, he heads with his son, H.W., to take their chances in dust-worn Little Boston. In this hardscrabble town, where the main excitement centers around the holyroller church of charismatic preacher Eli Sunday, Plainview and H.W. make their lucky strike. But even as the well raises all of their fortunes, nothing will remain the same as conflicts escalate and every human value—love, hope, community, belief, ambition and even the bond between father and son—is imperiled by corruption, deception and the flow of oil.
November 2007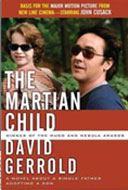 Martian Child https://www.martianchild.com
Director: Menno Meyjes
Distributor: New Line Cinema
Based on: The Martian Child: A Novel About a Single Father Adopting a Son by David Gerrold
Basis for the major motion picture from New Line Cinema —starring John Cusack, Amanda Peet, and Joan Cusack—in theaters November 2007
When David Gerrold decided he wanted to adopt a son, he thought he had prepared himself for fatherhood. But eight-year-old Dennis turned out to be more than he expected—a lot more. Dennis suffered from fetal alcohol syndrome, the son of a substance abuser and alcoholic who abandoned him in a seedy motel at the age of one-and-a-half. His father died of an overdose. Seized by the state, Dennis was shuffled between eight different foster homes in less than eight years. He was abused and beaten severely in at least tow of his placements. Dennis was diagnosed with attention-deficit hyperactivity disorder, and put on Ritalin and then Disipramine. He was prone to violent emotional outbursts. His case history identified him as "hard to place" —a euphemism for "unadoptable." But for David Gerrold it was love at first sight...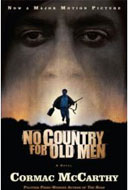 No Country for Old Men https://www.nocountryforoldmen-themovie.com
Directors: Joel Coen and Ethan Coen
Distributor: Paramount Vantage, Miramax Films
Based on: No Country for Old Men by Cormac McCarthy
The story begins when Llewelyn Moss finds a pickup truck surrounded by a sentry of dead men. A load of heroin and two million dollars in cash are still in the back. When Moss takes the money, he sets off a chain reaction of catastrophic violence that not even the law—in the person of aging, disillusioned Sheriff Bell—can contain. As Moss tries to evade his pursuers—in particular a mysterious mastermind who flips coins for human lives—the film simultaneously strips down the American crime drama and broadens its concerns to encompass themes as ancient as the Bible, and as bloodily contemporary as this morning's headlines.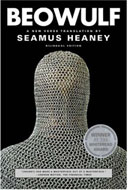 Beowulf
https://www.beowulfmovie.com
Director: Robert Zemeckis
Distributor: Paramount Pictures
Based on: Beowulf by Seamus Hearney
In the age of heroes comes the mightiest warrior of them all, Beowulf. After destroying the overpowering demon Grendel, he incurs the underlying wrath of the beast's ruthlessly seductive mother, who will use any means possible to ensure revenge. The ensuing epic battle resonates throughout the ages, immortalizing the name Beowulf.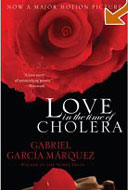 Love in the Time of Cholera https://www.loveinthetime.com
Director: Mike Newell
Distributor: New Line Cinema
Based on: Love in the Time of Cholera by Gabriel Garcia Marquez
Florentino Ariza is a poet and telegraph clerk who discovers his life's passion when he sees Fermina Daza through the window of her father's villa. Through a series of passionate letters, Florentino gradually awakens the young beauty's heart, but her father is furious when he learns of the affair and vows to keep them apart forever.
As the years go by, Fermina marries the sophisticated aristocrat Dr. Juvenal Urbino, who has brought order and medicine to Cartagena, stemming the waves of cholera that mysteriously besiege the city. He sweeps her away to Paris for years, and when they start their life together back in Cartagena, she has all but forgotten her first love.
But Florentino has not forgotten her. Now a wealthy shipowner, he engages in a series of affairs but still yearns for Fermina. His heart is patient, and he will wait a lifetime for his chance to be with her again.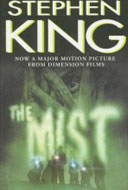 The Mist
https://www.themist-movie.com
Director: Frank Darabont
Distributor: MGM Distribution Company
Based on: The Mist by Stephen King
David Drayton and his young son Billy are among a large group of terrified townspeople trapped in a local grocery store by a strange, otherworldly mist. David is the first to realize that there are things lurking in the mist…deadly, horrifying things…creatures not of this world. Survival depends on everybody in the store pulling together. But is that possible, given human nature? As reason crumbles in the face of fear and panic, David begins to wonder what terrifies him more: the monsters in the mist --- or the ones inside the store, the human kind, the people who until now had been his friends and neighbors?
In this legendary tale of terror from master storyteller Stephen King, the thin veneer of civilization is stripped away, the masks are discarded and the true horror is revealed as us.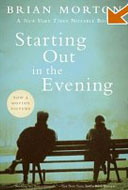 Starting Out in the Evening
https://startingoutfilm.com
Director: Andrew Wagner
Distributor: Roadside Attractions
Based on: Starting Out the Evening by Brian Morton
All that remains for Leonard Schiller is his work. His one enduring goal in life is to finish the novel whose completion has eluded him for 10 years. With his earlier books out of print, he has learned to starve himself of the desire for the success he was once so close to, though beneath this practice lies a pull for his work to be rediscovered. Schiller's main contact to the world is through his daughter, Ariel, with whom he has settled into an amiable relationship, though he must hide his disappointment that at 39 she remains befuddled by life, still looking for love and a father for a longed-for child. Schiller's world is shaken when Heather Wolfe, a smart, ambitious graduate student, convinces him that she can use her thesis on his work to bring him back into the literary world spotlight.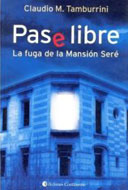 Chronicles of an Escape https://www.ifcfilms.com/viewFilm.htm?filmId=457
Director: Israel Adrian Caetano
Distributor: First Take (IFC)
Based on: Pase Libre by Claudio Marcello Tamburrini
Buenos Aires, 1977. A task force working for the fascist Argentine military government kidnaps Claudio Tamburrini, goalkeeper of a B-league soccer team, and takes him to a clandestine center known as Sere Mansion: a forbidding old building in the suburban neighborhood of Moron. Claudio enters a living hell of interrogations, beatings, humiliations and betrayals. A nightmare world of arbitrary lunatic rules and relentless violence, mental and physical. Alongside other young detainees, he battles to survive while awaiting his fate to be decided. After four months of imprisonment, with execution looking certain, Claudio and three other prisoners make their desperate move. Forcing open a window in the middle of a thunderstorm, completely naked, they jump into the void. Their flight into the future begins.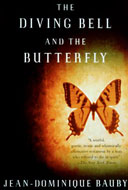 The Diving Bell and the Butterfly https://www.thedivingbellandthebutterfly-
themovie.com
Director: Julian Schnabel
Distributor: Miramax
Based on: The Diving Bell and the Butterfly: A Memoir of Life in Death (Le Scaphandre et la Papillon) by Jean-Dominique Bauby
Jean-Dominique Bauby, aka "Jean-Do," the high-flying editor of French Elle and father of two, was renowned for his sense of humor and style, his joie de vivre and amorous energy, when, in an instant, his world was plunged into the depths of catastrophe. Faced with a harrowing predicament, Jean-Do will use enormous courage and determination but, most of all, his soaring imagination to escape from his trap. Tapping into the limitlessness of his memories, fantasies, wit and wishes, he finds a way to race through experiences of wonder and grief, sex and love, fatherhood and childhood, faith and questioning, ecstasy and absurdity --- and touches the very essence of what it is to be human.
Along the way he is buoyed by a quintet of remarkable women: Céline, the mother of his children who remains devoted to him despite his betrayal; Inés, the girlfriend who still haunts him; Henriette and Marie, who give Jean-Do the power to re-connect with the world and his loved ones; and Claude, who becomes his ravishing literary assistant.
October 2007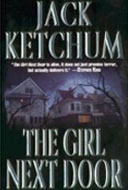 The Girl Next Door https://www.thegirlnextdoorfilm.com
Director: Gregory M. Wilson
Distributor: Modern Ciné
Based on: The Girl Next Door by Jack Kechum
Based on true events, The Girl Next Door is a dark thriller set in 1958 that tells the story of a pair of recently orphaned girls in the care of Ruth Chandler, a woman slowly going mad. Ruth decides that she must discipline the girls and encourages her three young sons to share in the girls' punishments. David, their 12-year-old neighbor, has developed an innocent crush on the older sister. As the summer progresses, he finds himself a witness to her sadistic torture. He wants to stop the abuse, but first he must find an adult who will believe his unlikely story. More importantly, he must find the strength to betray his best friends and their mother—an adult he has looked up to all his life.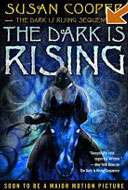 The Seeker: The Dark is Rising https://www.seekthesigns.com
Director: David L. Cunningham
Distributor: Fox-Walden Media
Based on: The Dark is Rising by Susan Cooper
A young man named Will Stanton discovers that he is the last of a group of immortals dedicated to fighting dark forces of evil. Traveling back and forth through time, Will uncovers a series of clues, some dating back to biblical times, that lead him to a showdown with forces of unimaginable power.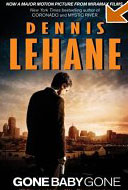 Gone Baby Gone
https://www.gonebabygone-themovie.com
Director: Ben Affleck
Distributor: Miramax Films
Based on: Gone, Baby, Gone by Dennis Lehane
The story begins in the Boston neighborhood of Dorchester, where the gritty, working-class streets are lined with the wreckage of broken families and dreams. It is here that four-year-old Amanda McCreedy has gone missing without a trace. The police have failed to turn up even the narrowest of leads, so Amanda's desperate Aunt and Uncle plead with local private investigators Patrick Kenzie and Angie Genarro to take the case.
Though they're wary to jump in, Patrick and Angie know the neighborhood and they also know the truth about Amanda's drug-addicted mother Helene. As they dig into her story, they find themselves on a trail that winds into the heart of Dorchester and through a chain of drug-dealers, ex-cons and child abusers, but brings them no closer to Amanda. In the glare of the media spotlight, they join forces with a relentless detective Remy Bressant and police captain Jack Doyle --- but just as it appears that the emotionally wrenching case is about to be cracked, in the flash of gunfire, the sad truth of Amanda's fate is revealed.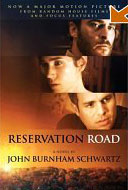 Reservation Road
Director: Terry George
Distributor: Focus Features
Based on: Reservation Road by Jonathan Burnham Schwartz
On a warm September evening, college professor Ethan Learner, his wife Grace and their daughter Emma are attending a recital. Their 10-year-old son Josh is playing cello—beautifully, as usual. His younger sister looks up to him, and his parents are proud of their son. On the way home, they all stop at a gas station on Reservation Road. There, in one terrible instant, he is taken from them forever.
On a warm summer evening, law associate Dwight Arno and his 11-year-old son Lucas are attending a baseball game. Their favorite team, the Red Sox, is playing—and hopefully heading to the World Series. Dwight cherishes his time spent with Lucas. Driving his son back to his ex-wife, Lucas's mother Ruth Wheldon, Dwight heads towards his fateful encounter at Reservation Road. The accident happens so fast that Lucas is all but unaware, while Ethan—the only witness—is all too aware, as a panicked Dwight speeds away.
The police are called, and an investigation begins. Haunted by the tragedy, both fathers react in unexpected ways, as do Grace and Emma. As a reckoning looms, the two fathers are forced to make the hardest choices of their lives.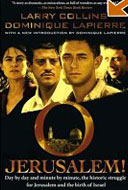 O Jerusalem!
https://www.ojerusalemthemovie.com
Director: Elie Chouraqui
Distributor: Samuel Goldwyn Films
Based on: O Jerusalem! by Dominique Lapierre and Larry Collins
O Jerusalem! meticulously recreates the historic struggle surrounding the creation of the state of Israel in 1948. At the center of these events are two young American friends—one Jewish, the other Arab. The film is told from the alternating viewpoints of the Jews, Arabs and Brits, all of whom collide in their fight for control of Jerusalem while bringing to the forefront themes of courage, terrorism, deprivation, politics and a strong sense of morality. Their involvement takes them from the streets of New York to the Holy Land, where they risk their lives—making incredible sacrifices along the way—to fight for what they believe in, as the city of their dreams teeters on the brink of destruction.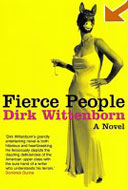 Fierce People
https://www.lionsgate.com/fiercepeople.php
Director: Griffin Dunne
Distributors: Lions Gate, After Dark Films, Autonomous Films
Based on: Fierce People by Dirk Wittenborn
Trapped in his mother's Lower East Side apartment, 16-year-old Finn wants nothing more than to escape New York and spend the summer in South America studying the Iskanani Indians, or "Fierce People," with the anthropologist father he's never met. But Finn's dreams are shattered when he is arrested in a desperate effort to help his drug-dependent mother, Liz, who scrapes by working as a masseuse.
Determined to get their lives back on track, Liz moves the two of them into a guesthouse on the vast country estate of her ex-client, the aging aristocratic billionaire, Ogden C. Osbourne. In Osbourne's close world of privilege and power, Finn and Liz encounter a tribe fiercer and more mysterious than anything they might find in the South American jungle: the super rich. While Liz battles her substance abuse and struggles to win back her son's love and trust, Finn falls in love with Osbourne's beautiful granddaughter, Maya, befriends her charismatic older brother, Bryce, and even wins the favor of Osbourne himself.
But when a shocking act of violence shatters Finn's ascension within the Osbourne clan, the golden promises of this lush world quickly sour. And both Finn and Liz, caught in a harrowing struggle for their dignity, discover that membership always comes at a price...
The Inner Life of Martin Frost
Director: Paul Auster
Distributor: Gemini Films
Based on: The Book of Illusions by Paul Auster
A writer awakens one day to find a strange but beautiful woman in bed with him. He quickly falls in love with her, but as time passes and she becomes more and more unattainable, he's left to wonder if perhaps she is only a figment of his imagination.
December Boys
https://wip.warnerbros.com/decemberboys/
Director: Rod Hardy
Distributors: Warner Independent Pictures, Warner Bros. Pictures International
Based on: December Boys by Michael Noonan
The "December Boys" are a close-knit band of four adolescent orphans all with the same birth month. The boys' hope of ever being adopted grows slimmer with each passing year, and it isn't until their first summer away from the orphanage that the fading hope of finding parents becomes a real possibility—for one of them. The boys are befriended by a young couple who, unable to fall pregnant, decide to adopt one of the boys. They compete to be the most adoptable, severely testing their friendships when long gestating feelings of rejection explode to the surface. The boys' deep friendship eventually overcomes their rivalries, sealing forever the strong ties that bind them.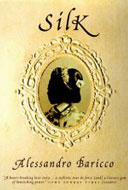 Silk
https://www.silkmovie.com
Director: Francois Gerard
Distributors: Picturehouse, New Line International
Based on: Silk by Alessandro Baricco
In the mid-19th century, a silkworm merchant travels from France to Japan to locate silkworm eggs that are uncontaminated by the epidemic that threatens Europe's silk supply. The merchant falls in love with the occidental concubine of a Japanese baron, though he has a loyal and doting wife awaiting his return.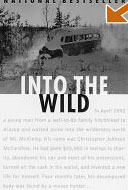 Into the Wild
https://www.intothewild.com
Director: Sean Penn
Distributor: Paramount Vantage
Based on: Into the Wild by Jon Krakauer
Freshly graduated from college with a promising future ahead, 22-year-old Christopher McCandless instead walked out of his privileged life and into the wild in search of adventure. What happened to him on the way transformed this young wanderer into an enduring symbol for countless people. Was Christopher McCandless a heroic adventurer or a naïve idealist, a rebellious 1990s Thoreau or another lost American son, a fearless risk-taker or a tragic figure who wrestled with the precious balance between man and nature?
McCandless's quest took him from the wheat fields of South Dakota to a renegade trip down the Colorado River to the non-conformists' refuge of Slab City, California, and beyond. Along the way, he encountered a series of colorful characters at the very edges of American society who shaped his understanding of life and whose lives he, in turn, changed. In the end, he tested himself by heading alone into the wilds of the Great North, where everything he had seen and learned and felt came to a head in ways he never could have expected.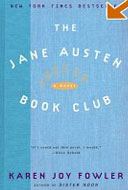 The Jane Austen Book Club
https://sonyclassics.com/thejaneaustenbookclub/
Director: Robin Swicord
Distributor: Sony Pictures Classics
Based on: The Jane Austen Book Club by Karen Joy Fowler
Six book club members, six Austen books, six interwoven storylines over six months in the busy modern setting of Sacramento, where city and suburban sprawl meet natural beauty. While the contemporary stories never slavishly parallel the Austen plots, the six characters find echoes, predictions, warnings and wisdom about their own trajectories within Austen's beloved narratives.
Austen is the thread that runs through their interconnected lives, as the book club members play out their own stories: the dissolution of Sylvia's settled, married life, and the reinvention of a new Sylvia. The daredevil Allegra who lacks caution in sports and love. The yoga-centered Bernadette, seemingly content to look after everybody else's emotional well-being. Will Prudie figure out how to be a married grownup, or will she chuck it all for an illicit fling? And will Jocelyn ever get over her literary snobbishness and read the Ursula LeGuin sci-fi classics that Grigg keeps urging her to try?
As always in Austen, marriage, friendship and finding one's rightful place in the world are the things that really matter.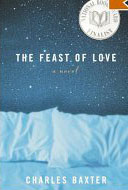 Feast of Love
https://www.feastoflovefilm.com
Director: Robert Benton
Distributor: MGM Distribution Company
Based on: Feast of Love by Charles Baxter
In a coffee shop in a tight-knit Oregon community, local professor Harry Stevenson witnesses love and attraction whipping up mischief among the town's residents. From the unlucky in love, die-hard romantic coffee shop owner Bradley who has a serial habit of looking for love in all the wrong places, including with his current wife Kathryn; to the edgy real estate agent Diana, who is caught up in an affair with a married man with whom she shares an ineffable connection; to the beautiful young newcomer Chloe, who defies fate in romancing the troubled Oscar; to Harry himself, whose adoring wife is looking to break through his wall of grief after the wrenching loss of a beloved…they all intertwine into one remarkable story in which one can escape being bent, broken, befuddled, delighted and ultimately redeemed by love's inescapable spell.
August 2007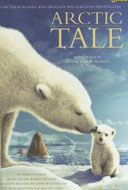 Arctic Tale
https://www.arctictalemovie.com
Directors: Sarah Robertson and Adam Ravetch
Distributer: Paramount Vantage
Tie-In Book: Arctic Tale by Rebecca Baines
From National Geographic Films, the people who brought you March of the Penguins, and Paramount Classics, the studio that brought you An Inconvenient Truth, Arctic Tale is an epic adventure that explores the vast world of the Great North. The film follows the walrus, Seela, and the polar bear, Nanu, on their journey from birth to adolescence to maturity and parenthood in the frozen Arctic wilderness. Once a perpetual winter wonderland of snow and ice, the walrus and the polar bear are losing their beautiful icebound world as it melts from underneath them.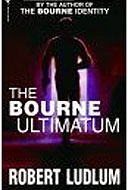 The Bourne Ultimatum
https://www.thebourneultimatum.com
Director: Paul Greengrass
Distributer: Universal Pictures
Based on: The Bourne Ultimatum by Robert Ludlum
All he wanted was to disappear. Instead, Jason Bourne is now hunted by the people who made him what he is. Having lost his memory and the one person he loved, he is undeterred by the barrage of bullets and a new generation of highly trained killers. Bourne has only one objective: to go back to the beginning and find out who he was.
Now, in the new chapter of this espionage series, Bourne will hunt down his past in order to find a future. He must travel from Moscow, Paris, Madrid and London to Tangier and New York City as he continues his quest to find the real Jason Bourne—all the while trying to outmaneuver the scores of cops, federal officers and Interpol agents with him in their crosshairs.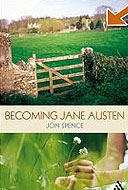 Becoming Jane
https://www.becomingjane-themovie.com
Director: Julian Jarrold
Distributor: Miramax Films
Based on: Becoming Jane by Jon Spence
Becoming Jane is the story of the great, untold romance that inspired a young Jane Austen. Willful and spirited, Jane is not ready to be tied down to anything but her writing. That is until she meets Tom Lefroy, a charming rogue from London who spends more time drinking and socializing than on his law studies.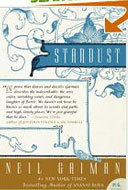 Stardust
https://www.stardustmovie.com
Director: Matthew Vaughn
Distributer: Paramount Pictures
Based on: Stardust by Neil Gaiman
Stardust begins in the sleepy English village of Wall, so named for the cobblestone wall that has, for eons, kept the villagers safely apart from the supernatural parallel universe that lies just on the other side. It is here that young Tristan Thorne makes a wild-eyed promise to the prettiest girl in the village, whose heart he hopes to win: that he will bring her back a fallen star. Now, in order to make good on his promise, Tristan will have to cross the forbidden wall, and enter a mysterious kingdom lit by unending magic and unfolding legends of which he will quickly become a part.
In this fantastical realm known as Stormhold, Tristan discovers that the fallen star is not at all what he expected but a spirited young woman injured by her cosmic tumble. Now, she is in terrible danger—sought after by colossal powers including the King's scheming sons for whom only she can secure the throne; and a chillingly powerful witch desperate to use the star to achieve eternal youth and beauty.
As Tristan sets out to protect the star and bring her back to his beloved on the other side of the wall, his journey will bring incredible encounters with a pirate captain and a shady trader, among other surprises. But if he can survive by his wits and the strength of his newfound love, Tristan will also uncover the secret key to his own identity and a fate beyond his wildest dreams.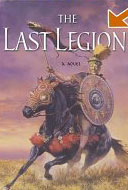 The Last Legion
https://www.lastlegion-themovie.com
Director: Doug Lefler
Distributor: The Weinstein Company
Based on: The Last Legion by Valerio Massimo Manfredi
Twelve-year-old Romulus Augustus is crowned emperor of Rome...but for only one day when the empire falls into terrible anarchy. Banished to the island of Capri to live for the rest of his life, Romulus finds the legendary sword once owned by Julius Caesar that is known as "excaliburnus." With the help of his teacher and the last loyal legionnaire, Romulus escapes the island, goes to Britannia and find soldiers to fight for the final glory of the Roman Empire.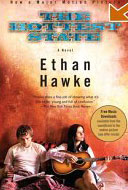 The Hottest State
Director: Ethan Hawke
Distributor: ThinkFilm
Based on: The Hottest State by Ethan Hawke
William is a good-looking young actor. He may be vain and cocky, but his doubt manifests itself in endearing self-criticism. Sarah is a beautiful singer-songwriter. Coincidence and a divinely wintry day bring them together and they begin a fevered, fitful romance. A few short weeks into their relationship, swept up in the giddy currents of their youthful love, they almost marry. But when Sarah changes her mind, William's world crumbles. They fight, they break up, he is devastated. After numerous desperate bids to win her back, William flees to his Texas homeland in search of answers about relationships and his own past. His trip takes him across the stunning western landscape and sees him reuniting his parents, whose own adolescent romance looms large on the horizons of William's identity and insecurities.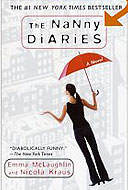 The Nanny Diaries
https://www.thenannydiariesmovie.com
Directors: Shari Springer Berman and Robert Pulcini
Distributor: Metro-Goldwyn-Mayer Studios Inc.
Based on: The Nanny Diaries by Emma McLaughlin and Nicola Kraus
The Nanny Diaries tells the story of the emotional and often humorous journey of Annie Braddock, a young woman from a working-class neighborhood in New Jersey, struggling to understand her place in the world. Fresh out of college, she gets tremendous pressure from her nurse mother to find a respectable position in the business world, although Annie would prefer to trade in her blackberry for an anthropologist's field diary. Through a serendipitous meeting, Annie ends up in the elite and ritualistic culture of Manhattan's Upper East Side—as remote from Annie's suburban New Jersey upbringing as life in an Amazon tribal village.
Choosing to duck out of real life, Annie accepts the position as a nanny for a wealthy family, referred to as simply "the X's." She quickly learns that life is not very rosy on the other side of the tax bracket, as she must cater to the every whim of Mrs. X and her precocious son Grayer, while attempting to avoid the formidable Mr. X. Life becomes even more complicated when Annie falls for a gorgeous neighbor of the X's who she nicknames Harvard Hottie, and is forced to explore what she wants to do with her life.
Death Sentence
https://www.deathsentencemovie.com
Director: James Wan
Distributer: 20th Century Fox Distribution
Based on: Death Sentence by Brian Garfield
Nick Hume is a mild-mannered executive with a perfect life, until one gruesome night he witnesses something that changes him forever. Transformed by grief, Hume eventually comes to the disturbing conclusion that no length is too great when protecting his family.
July 2007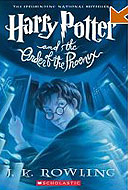 Harry Potter and the Order of the Phoenix
https://www.harrypotterorderofthephoenix.com/
Director: David Yates
Distributor: Warner Bros. Pictures Distribution
Based on: Harry Potter and the Order of the Phoenix by J. K. Rowling
Harry returns for his fifth year of study at Hogwarts only to discover that much of the wizarding community has been led to believe that the story of the teenager's recent encounter with the evil Lord Voldemort is a lie, putting Harry's integrity in question. Worse, the Minister for Magic, Cornelius Fudge, has appointed a new Defense Against the Dark Arts teacher, the duplicitous Professor Dolores Umbridge. But Professor Umbridge's "Ministry-approved" course of defensive magic leaves the young wizards woefully unprepared to defend themselves against the Dark forces threatening them, so at the prompting of his friends Hermione and Ron, Harry is convinced to take matters into his own hands. Meeting secretly with a small group of students who name themselves "Dumbledore's Army," Harry teaches them how to defend themselves against the Dark Arts, preparing the courageous young wizards for the extraordinary battle that lies ahead.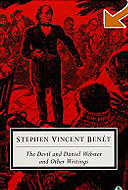 Shortcut to Happiness
https://www.shortcuttohappiness.com
Director: Alec Baldwin
Distributor: Yari Film Group
Based on: The short story "The Devil and Daniel Webster" by Steven Vincent Benet, featured in The Devil and Daniel Webster: And Other Writings
Set in contemporary New York's literary world, Shortcut to Happiness is a re-telling of the classic fable of a man who sells his soul to the devil for fame and fortune and ultimately decides that he wants to get it back. Jabez Stone, a down-and-out writer, exchanges his soul for a successful literary career, but soon realizes it was a mistake. Jabez must enlist the help of Daniel Webster in order to win his soul back from the Devil.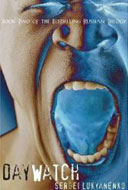 Day Watch
https://www.foxsearchlight.com/daywatch/
Directors: Timur Bekmambetov, Andrey Dzhunkovsky and Alexander Gorokhov
Distributor: Fox Searchlight Pictures
Based on: Day Watch by Sergei Lukyanenko
Featuring the cinematic vision of cutting-edge director/writer Timur Bekmambetov, Day Watch is the second installment of a trilogy based on the bestselling sci-fi novels of Sergei Lukyanenko entitled NIGHT WATCH, DAY WATCH and DUSK WATCH. When Night Watch—a dazzling mix of state-of-the-art visual effects, amazing action sequences and nail-biting horror—was released in its native Russia in July 2004, it became an instant smash hit breaking all film gross records in post-Soviet history. Set in contemporary Moscow, Day Watch revolves around the conflict and balance maintained between the forces of light and darkness—the result of a medieval truce between the opposing sides.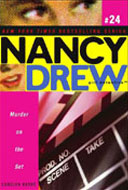 Nancy Drew
https://nancydrewmovie.warnerbros.com/
Director: Andrew Fleming
Distributor: Warner Bros. Pictures Distribution
Based on: The Nancy Drew series by Carolyn Keene
Nancy Drew, the resourceful teen detective, leaves her friendly hometown of River Heights for the West Coast and enrolls at Hollywood High School. There, her unique personal style immediately sets her apart from her self-absorbed, fast-living peers, especially reigning fashionistas Inga and Trish, who can't quite figure her out but know that everything about her is different—from her super-smarts and retro manners to her perfect picnic lunches and penny loafers. Their less-than-warm reception might bother the average new girl in town, but not Nancy. She has more important things to think about—namely, a brand new mystery.
Even though she promised her worried Dad that she'd quit the "sleuthing" business, it isn't long before Nancy gets a lead on one of the greatest unsolved cases of all time: the mysterious circumstances surrounding the death of famous actress Dehlia Draycott. It happens that the Drews are staying in the former Draycott mansion, long reputed to be haunted and now a site where some very strange things have been happening. How could she resist?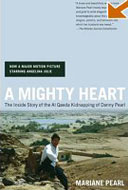 A Mighty Heart
https://www.amightyheartmovie.com
Director: Michael Winterbottom
Distributor: Paramount Vantage
Based on: A Mighty Heart: The Inside Story of the Al Qaeda Kidnapping of Danny Pearl by Mariane Pearl
On January 23, 2002, Mariane Pearl's world changed forever. Her husband Daniel, the South Asia Bureau chief for the Wall Street Journal, was researching a story on shoe bomber Richard Reid. The story drew them to Karachi where a go-between had promised access to an elusive source. As Danny left for the meeting, he told Mariane he might be late for dinner. He never returned.
In the face of death, Danny's spirit of defiance and his unflinching belief in the power of journalism led Mariane to write about his disappearance, the intense effort to find him and his eventual murderer in her memoir A MIGHTY HEART: The Brave Life and Death of My Husband Danny Pearl. Six months pregnant when the ordeal began, she was carrying a son that Danny hoped to name Adam. She wrote the book to introduce Adam to the father he would never meet. Transcending religion, race and nationality, Mariane's courageous desire to rise above the bitterness and hatred that continues to plague this post 9/11 world serves as the purest expression of the joy of life she and Danny shared.
May 2007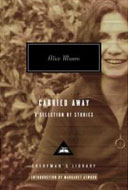 Away from Her
https://www.memory-catcher.net
Director: Sarah Polley
Distributor: Lionsgate
Based on: The Bear Came Over the Mountain by Alice Munro (a short story from her collection Carried Away: A Selection of Stories)
Grant and Fiona have been married for decades. They have been through rough patches, but their lives are inextricably connected and their relationship seems idyllic: they share a private language and obvious affection for one another. Now retired, they live comfortably in a house in the country, but their contentment is permanently disrupted when Fiona's memory starts to deteriorate. Determined not to saddle Grant with her declining health, she insists upon going to a rest home that only tears Grant apart. He feels guilty about decades-old behavior, and his state is worsened by the rules of Fiona's new residence, which demand that he not communicate or visit with her for a lengthy period of time.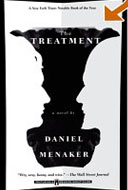 The Treatment
https://www.treatmentmovie.com
Director: Oren Rudavsky
Distributor: New Yorker Films
Based on: The Treatment by Daniel Menaker
Jake Singer is an anxious young schoolteacher living in New York. He is barely on speaking terms with his father, was recently abandoned by his girlfriend, and is heading for a life of compromise and mediocrity at a prestigious uptown prep school. Emotionally paralyzed, Jake embarks on a course of psychoanalysis with the maniacal Argentine-Freudian Dr. Ernesto Morales, therapist from hell, who wields his heavily accented sarcasm like a machete. Morales's tactics are worthy of the Spanish Inquisition, and soon Jake is just trying to keep him at a distance while planning his escape. But when he meets socialite widow Allegra Marshall, Jake finds himself upwardly mobile in the Manhattan of serious money and glamour. Bouncing from Morales's couch to Allegra's bed and back again, Jake finds his whole life taking on the strange unpredictable quality of a therapy session.
Paprika
https://www.sonyclassics.com/paprika/
Director: Satoshi Kon
Distributor: Sony Pictures Classics
Based on: PAPRIKA by Yasutaka Tsutsui (a graphic novel)
In the near future, a revolutionary new psychotherapy treatment called PT has been invented. Through a device called the "DC Mini" it is able to act as a "dream detective" to enter into people's dreams and explore their unconscious thoughts. Before the government can pass a bill authorizing the use of such advanced psychiatric technology, one of the prototypes is stolen, sending the research facility into an uproar. In the wrong hands, the potential misuse of the device could be devastating, allowing the user to completely annihilate a dreamer's personality while they are asleep. Renowned scientist Dr. Atsuko Chiba enters the dream world under her exotic alter-ego, code name "PAPRIKA," in an attempt to discover who is behind the plot to undermine the new invention.
April 2007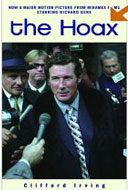 The Hoax
https://www.thehoaxmovie.net
Director: Lasse Hallstrom
Distributor: Miramax Films
Based on: The Hoax by Clifford Irving
The Hoax is inspired by true events in the life of Clifford Irving, a charismatic and charming writer who persuades the world that he is the authorized biographer for the reclusive billionaire Howard Hughes. When his book is published amidst a swirl of controversy, Irving must scramble to prove his claims. Through a series of devilish twists and turns, Irving is led to suspect a vast conspiracy is plotting against him—possibly involving even the highest level of the U.S. government.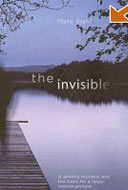 The Invisible
https://www.myspace.com/theinvisiblemovie
Director: David S. Goyer
Distributor: Buena Vista Pictures Distribution
Based on: The Invisible by Mats Wahl, translated by Katarina Tucker
Nick is a high school senior with a bright future until, in a tragic case of mistaken identity, he is brutally attacked by a troubled girl, Annie, and his body is left for dead. Now in limbo, not quite dead but invisible to the living, his spirit can only watch as his mother and the police search frantically for him, unaware that he is only hours away from truly perishing.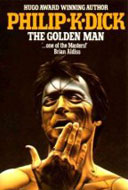 Next
https://www.nextmovie.com
Director: Lee Tamahori
Distributor: Paramount Pictures
Based on: The Golden Man by Philip K. Dick
Las Vegas showroom magician Cris Johnson has a secret, which is a gift and a curse that torments him: he can see a few minutes into the future. Sick of the examinations he underwent as a child and the interest of the government and medical establishment in his power, he lies low under an assumed name in Vegas, performing cheap tricks and living off small-time gambling "winnings." But when a terrorist group threatens to detonate a nuclear device in Los Angeles, government agent Callie Ferris must use all her wiles to capture Cris and convince him to help her stop the cataclysm.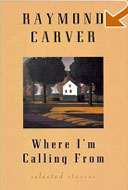 Jindabyne
https://www.april.com.au/jindabyne/
Director: Ray Lawrence
Distributor: Sony Pictures Classics
Based on: "So Much Water So Close to Home" by Raymond Carver (a short story) from the anthology Where I'm Calling From
Stewart Kane, an Irishman living in the Australian town of Jindabyne, is on a fishing trip in isolated hill country with three other men when they discover the body of a murdered girl in the river. Rather than return to the town immediately, they continue fishing and report their gruesome find days later. Stewart's wife Claire is the last to find out. Deeply disturbed by her husband's action, her faith in her relationship with Stewart is shaken to the core. She wants to understand and tries to make things right. In her determination to help the victim's family, Claire sets herself not only against her own family and friends but also those of the dead girl. Her marriage is taken to the brink, and her peaceful life with Stewart and their young son hangs in the balance.
March 2007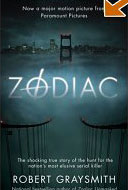 Zodiac
https://www.zodiacmovie.com
Director: David Fincher
Distributor: Warner Bros. Pictures International
Based on: Zodiac by Robert Graysmith
As a serial killer terrifies the San Francisco Bay Area and taunts police with his ciphers and letters, investigators in four jurisdictions search for the murderer. The case will become an obsession for four men as their lives and careers are built and destroyed by the endless trail of clues.

300
https://www.300ondvd.com/
Director: Zack Snyder
Distributor: Warner Bros. Pictures Distribution
Based on: 300 by Frank Miller (Graphic Novel)
Based on the epic graphic novel by Frank Miller, 300 is a ferocious retelling of the ancient Battle of Thermopylae in which King Leonidas and 300 Spartans fought to the death against Xerxes and his massive Persian army. Facing insurmountable odds, their valor and sacrifice inspire all of Greece to unite against their Persian enemy, drawing a line in the sand for democracy.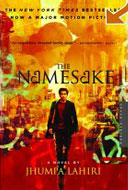 The Namesake
https://www.foxsearchlight.com/thenamesake/
Director: Mira Nair
Distributor: 20th Century Fox International, Fox Searchlight Pictures
Based on: The Namesake by Jhumpa Lahiri
On the heels of their arranged marriage, Ashoke and Ashima jet off from sweltering Calcutta to a wintry New York where they begin their new life together. Virtual strangers to one another and with Ashima now living in a new and very strange land, their relationship quickly takes a turn when Ashima gives birth to a son. Under pressure to name him quickly, Ashoke settles on Gogol, after the famous Russian author—a name that serves as a link to a secret past and, Ashoke hopes, a better future. But life isn't as easy for Gogol as his parents might wish. As a first-generation American teenager, Gogol must learn to tread a razor-thin line between his Bengali roots and his American birthright in the search for his own identity.
The Ultimate Gift
https://www.theultimategift.com/home.php
Director: Michael O. Sajbel
Distributor: FoxFaith
Based on: The Ultimate Gift by Jim Stovall
When his wealthy grandfather dies, trust fund baby Jason Stevens anticipates a big inheritance. Instead, his grandfather has devised a crash course on life with 12 tasks—or "gifts"—designed to challenge Jason in improbable ways, sending him on a journey of self-discovery and forcing him to determine what is most important in life: money or happiness.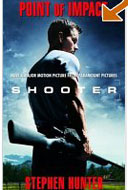 Shooter
https://www.shootermovie.com
Director: Antoine Fuqua
Distributor: Paramount Pictures
Based on: Point of Impact by Stephen Hunter
Bob Lee Swagger is a former Marine Corps sniper who leaves the military after a mission goes bad. After he is reluctantly pressed back into service, Swagger is double-crossed again. With two bullets in him and the subject of a nationwide manhunt, Swagger begins his revenge, which will take down the most powerful people in the country.

Meet the Robinsons
https://disney.go.com/disneyvideos/
Director: Stephen J. Anderson
Distributor: Walt Disney Feature Animation
Based on: A Day With Wilbur Robinson by William Joyce
Lewis is a brilliant 12-year-old with a surprising number of clever inventions to his credit. His latest and most ambitious project is the Memory Scanner, which he hopes will retrieve early memories of his mother and maybe even reveal why she put him up for adoption. But before he can get his answer, his invention is stolen by the dastardly Bowler Hat Guy and his constant companion, Doris. Lewis has all but given up hope in his future when a mysterious boy named Wilbur Robinson whisks our bewildered hero away in a time machine and the two travel forward in time to spend a day with Wilbur's eccentric family.
February 2007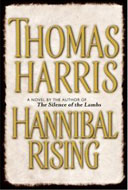 Hannibal Rising
https://www.hannibalrising.com
Director: Peter Webber
Distributors: MGM Distribution Company, The Weinstein Company
Based on: Hannibal Rising by Thomas Harris
In Eastern Europe at the end of World War II, a young Hannibal watches as his parents die violently, leaving his young sister in his care. Alone and without any means of support, he is forced to live in a Soviet orphanage. He flees to Paris to find that his uncle has died, but his Japanese widow, Lady Murasaki, welcomes him. Even her kindness and love cannot soothe the nightmares and sorrows that plague him. Showing a cunning aptitude for science he is accepted into medical school, which serves to hone his skills and provide the tools to exact justice on the war criminals that haunt him day and night. This quest will ignite an insatiable lust within a serial killer who was not born, but made.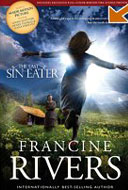 The Last Sin Eater
Director: Michael Landon Jr.
Distributors: The Bigger Picture, FoxFaith
Based on: The Last Sin Eater by Francine Rivers
In 1850's Appalachia, 10-year-old Cadi Forbes is wracked with guilt over the death of her sister. She feels responsible for the loss and sets out to find the only man, known as The Sin Eater, who can take away her guilt. But while seeking redemption, Cadi learns a devastating secret that has the potential to tear apart her family and community.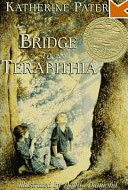 Bridge to Terabithia
https://disney.go.com/disneyvideos/
Director: Gabor Csupo
Distributor: Buena Vista Pictures Distribution
Based on: Bridge to Terabithia by Katherine Paterson
Based on the popular Newbery Award-winning novel, Bridge to Terabithia is a fantasy/adventure story of friendship, family and the power of imagination. Eleven-year-old Jess Arrons is an outsider at school and even in his own family. He has trained all summer to become the fastest kid in his middle school class, but his goal is unexpectedly thwarted by the new girl in school, Leslie Burke. Despite their awkward introduction, Jess and Leslie quickly become best friends. Together they create the world of Terabithia, an imaginary kingdom filled with giants, trolls and other magical beings.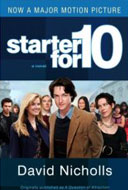 Starter for 10
https://www.starterfor10.com
Director: Tom Vaughan
Distributor: Picturehouse Entertainment
Based on: Starter for Ten by David Nicholls
The year is 1985. Brian Jackson, a working-class kid on full scholarship, has started his first term at a private university. He has a dark secret --- a long-held, burning ambition to appear on the wildly popular British TV quiz show "University Challenge"—and now, finally, it seems the dream is about to become reality. He's made the school team, and they've completed the qualifying rounds and are limbering up for their first televised match. (And, what's more, he's fallen head over heels for one of his teammates, the beautiful, brainy and intimidatingly posh Alice Harbinson.) Life seems perfect and triumph inevitable—but as his world opens up, Brian learns that a little knowledge can be a dangerous thing.
January 2007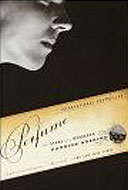 Perfume: The Story of a Murderer
https://www.perfumemovie.com
Director: Tom Tykwer
Distributor: DreamWorks SKG
Based on: Perfume: The Story of a Murderer by Patrick Süskind
Based on the bestselling novel by Patrick Süskind, Perfume is a story of murder and obsession set in 18th-century France. Jean-Baptiste Grenouille has a unique talent for discerning the scents and smells that swirl around him, which he uses to create the world's finest perfumes. Strangely lacking any scent of his own, he becomes obsessed with capturing the irresistible but elusive aroma of young womanhood. As Grenouille's obsession turns deadly, twelve young girls are found murdered. Panic breaks out as people rush to protect their daughters, while an unrepentant and unrelenting Grenouille still lacks the final ingredient to complete his quest.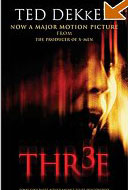 Thr3e
Director: Robby Henson
Distributor: 20th Century Fox Distribution
Based on: Thr3e by Ted Dekker
When a young seminary student is targeted by a psychopathic killer, he joins forces with a criminal psychologist whose brother was murdered by the same madman. Together they must unravel the killer's riddles and catch him before he strikes again, but the closer they get, the more twisted the path becomes. This heart-pounding thriller will keep you guessing up until the final shocking scene!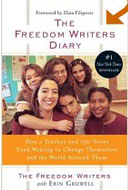 Freedom Writers
https://www.freedomwriters.com
Director: Richard LaGravenese
Distributor: Paramount Pictures
Based on: The Freedom Writer's Diary: How a Teacher and 150 Teens Used Writing to Change Themselves and the World Around Them by Freedom Writers Zlata Filipovic
Two-time Academy Award-winner Hilary Swank stars as Erin Gruwell, whose passion to become a teacher is challenged by a group of Black, Latino and Asian gangbangers who hate her even more than each other. When Erin starts to listen to them in a way no adult has ever done, she begins to understand that for these kids, getting through the day alive is enough—they are not delinquents but teenagers fighting "a war of the streets" that began long before they were born.
Arthur and the Invisibles
https://www.arthur-movie.com
Director: Luc Besson
Distributor: The Weinstein Company
Based on: Arthur and the Minimoys by Luc Besson
Ten-year-old Arthur has a lot on his plate: a real estate developer is about to snap up his grandma's home—and there's no way Arthur is going to hang around for his parents or grandparents to sort out the problem. Maybe the solution lies in his grandpa's treasure, which is hidden somewhere on the "other side" in the land of the Minimoys. The creatures that inhabit this world are just a tenth of an inch tall and live in perfect harmony with their environment. Arthur ventures into this world of the Minimoys, where he meets Princess Selenia and her brother Betameche. Together they set off to look for the treasure that will save his grandma.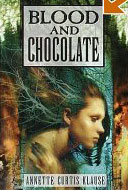 Blood & Chocolate
https://www.mydarkestsecrets.com/
Director: Katja Von Garnier
Distributor: MGM Distribution Company
Based on: Blood and Chocolate by Annette Curtis Klause
Blood & Chocolate chronicles the longings and passions of one Vivian Gandillon, teenage werewolf. Her pack family, recently burned out of their West Virginia home by suspicious neighbors, has resettled in a sleepy Maryland suburb. At her new school, Viv quickly falls for sensitive heartthrob Aiden, a human—or "meat-boy," as her pack calls him. Soon she is trying to tame her undomesticated desires to match his more civilized sensibilities. But Vivian's animal ardor cannot be stilled, and she must decide if she should keep Aiden in the dark about her true nature or invite him to take a walk on her wild side.
* * *
What a list! Considering each movie studio allows a limited number of titles per year, the results are staggering.
So, writer-to-writer: develop the best possible work you can, and most of all, build your audience...and they will come.
And readers: you can move mountains.
We urge you to visit BookReporter.com to keep up with the latest in fantastic book reviews, industry news, and book-to-movie reviews.