Article by Annette Fix
Research Collaboration: Annette Fix & Carrie Hulce
As each month goes by, there is more and more evidence that proves the internet has taken the publishing industry and pulled the dusty rug from beneath it. The Web 2.0 Quake as shaken many of the industry giants right down to their ink and paper foundations. And, bit-by-bit, the hallowed halls of the untouchables are crumbling around them.
In case I've instilled unnecessary fear into your heart about the impending publishing apocalypse, I'll reassure you by explaining why and how the power is actually in your hands now.
With most major magazines and newspapers cutting their book sections, book reviews are moving back into the hands of the people—the readers, not the critics.
The power-house reviewers: Publisher's Weekly, Kirkus, Library Journal, Booklist, and ForeWord will still sit atop their jeweled thrones—at least for a little while longer. But readers are done relying on the dictators for the "good book" nod.
One of the biggest influences in this trend has been Amazon.com, the behemoth of book reviews. This is the one-stop shop where an author can find reviewers for her book. It is, by far, the greatest resource to target reviewers, in any genre.
When you are ready to seek reviewers, keep in mind that your goal is to look for the badges for "Top 10 Reviewer, Top 50, Top 100, Top 500," etc. These are the most prolific reviewers who are serious about their craft. You will find that their reviews are carefully and thoroughly written, much more comprehensive than what you will find posted by the casual reader. The Top Reviewers love books, are avid readers, and are committed to reviewing. Many of them also work with other sites to submit their review content, so being reviewed by these reviewers will give your book visibility on other sites as well.
There are two ways to seek out the best reviewers for your book. It is research, so yes, it will be time intensive. First, you can do a search for books that you know are similar to the book you have written. Cookbook? Historical romance? Dog-Training Guide?
Scroll through the reviews and look for the Top Reviewer badges. The names are clickable links to the reviewers' Amazon pages. Once you go to their page, click on "Browse profile" and you will be able to see their lists of interests.
There is also another feature, once you are on their profile page, scroll down and see every review they have ever posted on Amazon. Read their reviews. See if you like their voice and their style. Are they overly generous with their stars or stingy? Do they give useful and fair commentary?
After you've analyzed their reviews, if you believe they would be a good fit, look for the contact information in the "Your Actions" box in the upper right corner of their profile page. There are several options, but look for the "Send this person email" link. When you click on it, it will open in your mail program or if you hover over the link, the email address will appear in the lower left corner of your browser frame.
Send them an email containing your request for a review. Be sure to include the title, genre, and description of your book. Remember that they do not get paid to review the books, so they are under no obligation to review it or even respond to your request. It is a favor in both directions: they get a free book to read and you get a free review written. Fair trade. But, if you actually think about it, they spend time considering and writing the review of your book and if they were paid for it, it would certainly be more than the cover price of the "free" book they received. So, be gracious.
And without a proper segue, I want to make a quick statement about book reviews and money. Those two words should never appear in the same sentence, unless it is a sentence telling you not to pay for book reviews.
Paying for book reviews accomplishes two things—and both of them negative—it compromises the credibility of the review (and the reviewer) and it wastes your money. There are too many opportunities for good reviews at no cost. Save your money to pay for postage.
There's your public service announcement. Now, back to our regularly scheduled program…
When you are on the Top Reviewer's profile page, if there is no link option to send an email, look for the link "Invite as Amazon Friend." It will open a form where you can type (or copy and paste) your request letter.
The second way to go about finding the best reviewer for your book is also time intensive, but instead of seeking out similar books, you browse the list of reviewers.
Go to www.amazon.com/gp/customer-reviews/top-reviewers.html. Start scrolling page-by-page reading the short blurbs of the reviewers. When you find a reviewer of interest, you can then click through to read her entire profile. The Top Reviewer list starts with Amazon's #1 reviewer, book maven, Harriet Klausner who (at the time of this article) has written 15,499 reviews on Amazon. Now that's prolific!
When I decided to contact Amazon reviewers, I chose door number two and spent several hours browsing the profiles (from 1 to the mid-300s). I targeted ten reviewers based on their reading preferences, review style, and estimated probability that they would enjoy my book. Of the ten I contacted, five responded and requested a review copy of my book within one day of my query. The jury is still out on the others; I emailed the letters yesterday. Of course, I couldn't write this article with any authority without testing out the process.
If only five of the ten reviewers end up responding, that may not seem like much, but all of them are top reviewers who post their reviews on other sites, so even with only five, I've just exponentially increased my book's visibility. This is helpful considering my book will launch next month on Valentine's Day. And it's all about getting the buzz going.
Amazon is not the only source for finding book reviewers. There are dedicated book review sites (some who also conduct author interviews). There are genre-focused sites that also do book reviews. It just takes a little research. And while you are poking around, be sure to check the links section of each of the sites you visit; they often have links to other review sites.
For our avid readers out there who are interested in writing book reviews and submitting them to various review sites, in my resource compilation below, I will also note which sites accept outside reviewer submissions or are seeking reviewers for their staff.
This is by no means a comprehensive list. Think of it as a little jumpstart to get you going. It's up to you to market your book. No one, not even your publisher, cares about its success more than you do.
* * *
Armchair Interviews
www.armchairinterviews.com
Get: https://www.armchairinterviews.com/faq/
Give: https://www.armchairinterviews.com/contact/
Membership-based site.
Offers opportunity for author interview.
Blogcritics
www.blogcritics.org
Get: https://blogcritics.org/archives/2004/09/01/095735.php
Send product release notices, press releases, news, announcements, etc., via email. Reviewer or reporter will contact you. Also welcomes multimedia assets (audio, video, eCards, etc.) Contact Eric Olsen at ecolsen2003@cs.com
Book Ideas
www.bookideas.com
Get: https://www.bookideas.com/about/getreviewed.cfm
Give: https://www.bookideas.com/about/reviewer.cfm
Offers Rapid Review service for a fee.
Book Reporter
www.bookreporter.com
Get: https://www.bookreporter.com/book-submission.asp
Give: https://www.bookreporter.com/becoming-reviewer.asp
Use links above to contact about review "Get & Give" for:
www.faithfulreader.com (Christian)
www.teenreads.com (ages 12-17)
www.kidsreads.com (ages 6-12)
Book Review
www.bookreview.com
Get: https://www.bookreview.com/publishers2.htm
Recommends submitting autographed review copies. Give: https://www.bookreview.com/reviewer2.htm
Book Slut
www.bookslut.com
Get & Give: https://www.bookslut.com/contact.php
Authors must email for invitation to submit review copies.
Compulsive Reader
Get & Give: https://www.compulsivereader.com/html/modules.php?op=modload
Also accepts article submissions.
Front Street Reviews
www.frontstreetreviews.com
Get & Give https://www.frontstreetreviews.com
Offers opportunity for author interview.
Historical Novels Review
www.historicalnovelsociety.org
Get & Give: https://www.historicalnovelsociety.org/the-review.htm
Prospective reviewers must be Historical Novel Society members.
Metaphysicology Online Reviews
www.metapsychology.net
Get & Give: https://metapsychology.mentalhelp.net/poc/view_index.php?idx=130
Seeking reviewers for fiction, self-help, popular psychology; Request further information using feedback form.
Midwest Book Review
www.midwestbookreview.com
Get: https://www.midwestbookreview.com/get_rev.htm
Consideration given to small press publishers, self-published authors, academic book publishers. Give: https://www.midwestbookreview.com/revinfo.htm
Link to other reviewers: https://www.midwestbookreview.com/links/othr_rev.htm
Mostly Fiction
www.mostlyfiction.com
Get & Give: https://www.mostlyfiction.com/submitbook.htm
Reviews specific genre fiction categories.
My Shelf
www.myshelf.com
Get: https://www.myshelf.com/aboutus/request.htm
Offers opportunity for author interview. Give: https://www.myshelf.com/aboutus/want_reviewers.htm
Also accepts article submissions.
New Pages
www.newpages.com
Get: https://newpages.com/FAQ.htm
Also accept graphic novels, chapbooks, CDs (music and spoken word). Give: https://www.newpages.com/bookreviews/reviewer_guidelines.htm
Once Written
www.oncewritten.com
Get: https://www.oncewritten.com/About/GettingYourBookReviewed.php
Writes recommendations, not reviews.
Opportunity for author interview.
Give: https://www.oncewritten.com/About/WriteForUs.php
Nominal payment for book recommendations and author interviews.
Reader Views
www.readerviews.com
Get: https://www.readerviews.com/submissions.html
Offers opportunity for author interview.
Give: https://www.readerviews.com/reviewerguidelines.html
Roundtable Reviews
www.roundtablereviews.com
Get: https://www.roundtablereviews.com/submission.htm
Reviews are based on the answer to the question: "Would I be willing to pay list price for this book, why or why not?"
SFF World
www.sffworld.com (Science Fiction & Fantasy)
Get: https://www.sffworld.com/pub_review_request.php
Give: https://www.sffworld.com/submit/index.html
Accepts movie and game reviews.
Accepts article submissions.
SF Reviews
www.sfreviews.net (Science Fiction)
Get: https://www.sfreviews.net/smallpress.html
Accepts small press titles
The Romance Reader
www.theromancereader.com
Give: https://www.theromancereader.com/reviewfaq.html
Seeking paranormal, erotic and category romance reviewers.
Other Useful Sites:
What Should I Read Next?
https://www.whatshouldireadnext.com
A great resource for next-book-to-read suggestions
Dear Reader
www.dearreader.com
Emails subscribed readers daily snippets of a variety of books to "hook" them into wanting to read the entire book.
https://dearreader.com/publishers.html
Interesting marketing opportunity if your book is selected.
* * *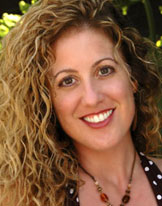 Annette Fix is the Senior Editor for WOW! Women On Writing, an author, and spoken-word storyteller living in Laguna Niguel, California with her Danish Prince Charming, her aspiring photographer son, and two rescued dogs. Annette's memoir, The Break-Up Diet will be available Valentine's Day 2008. You can read break-up stories and share your own at her new story forum: www.mybreakupstory.com.