WOW! Women On Writing Named as a Finalist in the 4th Annual Stevie® Awards for Women in Business
Stevie Award Winners to Be Announced in Las Vegas on November 12
Placentia, CA – October 17, 2007 – WOW
!
Women On Writing was named a Finalist in the Website of the Year category in the 4th Annual Stevie Awards for Women in Business, presented by Infiniti.
The Stevie Awards for Women in Business honor women executives, entrepreneurs, and the companies they run – worldwide. The Stevie Awards have been hailed as "the business world's own Oscars." (
New York Post
, April 27, 2005).
Nicknamed the Stevies for the Greek word "crowned," winners will be announced during a gala event at Caesars Palace in Las Vegas on Monday, November 12. Nominated women executives and entrepreneurs from the U.S. and several other countries are expected to attend.
More than 800 entries were submitted for consideration in more than 40 categories, including Best Executive, Best Entrepreneur, and Best Community Involvement Program. WOW
!
Women On Writing is a Finalist in the Website of the Year category.
This is a significant achievement for which finalists are to be applauded. This means that independent judges agreed that WOW
!
Women On Writing is worthy of international recognition, and has won at least a Certificate of Finalist Recognition, and possibly a Stevie Award trophy. WOW
!
CEO and Founder, Angela Mackintosh, states, "We are honored to be in the company of esteemed women who are making a difference in business. Heartfelt congratulations go out to all the finalists, and to the Stevie Awards for recognizing women and their achievements."
Finalists were chosen by business professionals worldwide during preliminary judging. Members of the Awards' Board of Distinguished Judges & Advisors and their staffs select Stevie Award winners from among the Finalists during final judging.
"Being named a Finalist in The Stevie Awards for Women in Business is an important achievement," said Michael Gallagher, president of the Stevie Awards. "It means that independent business executives have agreed that the nominee is worthy of recognition. We congratulate all of the Finalists on their achievement and wish them well in the competition."
Angela Mackintosh adds, "To be a finalist in the Stevie Awards is already an award in itself--not only for our website, but for our hardworking and dedicated staff of talented women writers. It's also an award for our readers and community who make our efforts worthwhile and keep us striving for the best. Ladies, take a bow! We're thrilled and honored to be a finalist for such a prestigious award."
Details about The Stevie Awards for Women in Business and the list of Finalists in all categories are available at
www.stevieawards.com/women
.
About WOW! Women On Writing:
WOW! Women On Writing
is a global magazine that promotes the communication between women writers, authors, editors, agents, publishers, and readers. WOW
!
's concept is unique, as it fills in the missing gap between writing websites and women's magazines. WOW
!
is dedicated to raising the overall standards within the writing community, and devoting an active profile within writing industry associations, organizations, and websites.
About the Stevie Awards:
Stevie Awards are conferred in four programs: The American Business Awards, The International Business Awards, The Stevie Awards for Women in Business, and the Selling Power Sales Excellence Awards. Honoring companies of all types and sizes and the people behind them, the Stevies recognize outstanding performances in the workplace worldwide. Learn more about The Stevie Awards at
www.stevieawards.com
.
Infiniti is the presenting sponsor of The 2007 Stevie Awards for Women in Business. Supporting sponsor is JetBlue. Media sponsor is Pink magazine. The Business TalkRadio Network will broadcast the ceremonies live nationwide.
About Infiniti:
Infiniti offers a full-line of luxury performance automobiles, including the G Coupe and Sedan, the M luxury performance sedan, FX premium crossover SUV, the QX full-size luxury SUV, and the upcoming EX luxury crossover inspired by coupe design. More information about Infiniti and its Total Ownership Experience can be found at
www.Infiniti.com
.
###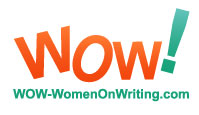 WOW
!
Women On Writing
Angela Mackintosh, CEO and Founder
740 S. Van Buren St. Ste, D
Placentia, CA 92780
(714) 632-8869
angela@wow-womenonwriting.com
Labels: business women, Stevie Awards, women writers