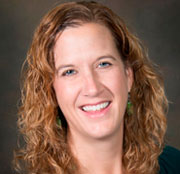 School Visits and Author Talks for Children's and YA Writers and Illustrators with Margo L. Dill
START DATE: This class is currently closed.
DURATION: 4 weeks
LOCATION: Private Website, Email, and Google Drive
FEEDBACK: Instructor feedback and critique
COURSE DESCRIPTION: If you are a children's or a YA author or an illustrator, then part of your book marketing will be participating in school visits, author talks, and children's book festivals, where the majority of your audience are kids or teens. For the introverted author or someone who doesn't have vast experience talking to large groups of children and teens, this can be terrifying. Plus, a whole lot of questions arise for these authors—discussion boards are full of these questions—such as: How much do I charge? How do I let schools know I exist? How do I hold the interest of my audience for 45 minutes to an hour? What if they've never heard of me or my books? How do I sell books at these talks if my audience is made up of kids at school?
In this class, we will explore the answers to these general questions as well as individual questions that pertain to the students in each session. This course is like the writing conference workshop you always wished organizers would include—and more! It's an important part of your marketing plan; plus one way to keep getting school visits is to be so good, they can't stop talking about you. Let this course help you design your presentation and figure out the mechanics.
I highly recommend the School Visit Class for help and guidance on developing structured school visit plans for authors. I found the course extremely helpful and action-based. My thanks to Margo for sharing her expertise. ~ Bridget B.

Margo: Very much enjoyed the course! I finally have a Marketing Plan, which is a first for me. Thank you for everything! ~ Joy St. John, Individualized Marketing for Authors student

There's so much I didn't know about using social media for marketing and how important it is. I still have a lot of research and learning to do, but your class has given me the tools and the head start I need to get my career going. ~ Betty P., Individualized Marketing for Authors student

Margo Dill and I were in ... Working Writer's Club, and she taught workshops by phone for the club. They were informative and well planned. Her years of experience were evident in these workshops. ~ Marlene Hibbard

Margo is an excellent speaker. Her workshops are well organized. She is engaging and keeps the group focused on the task at hand. She has a great sense of humor which she uses to win her audience over. I highly recommend Margo for your workshops or speaking engagements. ~Tricia Sanders

Margo is a gifted teacher, supportive, and concerned about her students' progress. I was fortunate to be able to take a few classes with Margo via WOW! Women on Writing, and I have benefited ever since from her inspiration as well as her expertise and knowledge of online publishing- websites, blogs, e-zines, and social media. ~ Carole Di Tosti, Ph.D.

Too often I've walked away from hearing a speaker, disappointed at not learning something. Not so with Margo! She's a gifted teacher, which makes her an excellent speaker. I highly recommend her. You'll walk away with practical points you can apply to your own writing. ~Amy Harke-Moore
WEEKS AT A GLANCE:
Week One: Your Presentation
During week one, students will read material about successful school visit presentations, have a one-on-one 30-minute consult with the instructor either by phone or online platform, and answer questions on a Word doc about their school visit/author talk presentation, which will lead to designing it in week 2.
Week Two: Your Presentation Part 2
During week two, students will receive feedback on their planning sheet, watch some sample author presentations on You Tube (links provided along with what you are watching for), and create a detailed outline on your school visit/author presentation to turn in for feedback.
Week Three: The Mechanics of a Presentation
In week three, students will work on the details of their school visits and author talks, which include pricing, ordering books, working with the school, what to expect, and other questions that students may have. Students will read online articles about these subjects and create a guide that they will have available for schools and organizations that hire them for presentations. Students will turn in this guide on a Word doc or other format that they are comfortable with.
Week Four: Getting the Word Out
How do you get the word out about your ability to do school visits and author talks? Do you have an online presence where you need to include this information? Do you have contacts at local schools? Can you join an organization or get on a state-wide list? Should you write letters or make brochures? What about bookstores or libraries? Can they help? This week will be more like creating a mini-marketing plan on how to promote your school visit and to get some on your schedule.
Materials needed: Access to a computer with Internet and Microsoft Word.
ABOUT THE INSTRUCTOR: Margo L. Dill has given hundreds of presentations in front of audiences full of children, teens, and adults. She is skilled at changing up her presentations to fit whichever audience she is in front of whether it is a gym full of 500 kids, a classroom full of 20 eighth graders, or a room full of busy teachers during a half-professional development day. A former elementary school and preschool teacher for sixteen years, Margo believes that every school visit and author talk is a chance to help teachers instruct children and teens and create a positive experience for everyone involved. She is the author of Caught Between Two Curses, a YA light paranormal romance novel involving the Curse of the Billy Goat on the Chicago Cubs; Maggie Mae, Detective Extraordinaire: The Case of the Missing Cookies (picture book); and Finding My Place: One Girl's Strength at Vicksburg, a historical fiction, middle-grade novel. You can find out more about her on www.margoldill.com or www.editor-911.com. When she is not writing or editing, Margo loves to spend time with her daughter. She lives in St. Louis, Missouri; and if she could eat out every day, she would!
COST: $99, which includes 4 weeks of instruction; one 30-minute consultation with Margo; feedback on your presentation outline; and a platform for group discussion and Q & A with Margo
BUY NOW: School Visits and Author Talks for Children's and YA Authors and Illustrators with Margo L. Dill (4 weeks, starting 8/26/2020) Limit: 15 students. Early registration is recommended.
This class is now closed. Please check out our current schedule here.
----------------
Notes: Upon successful completion of payment, your name, email address, and contact info will be submitted to your instructor. Just before class begins, she will e-mail you with instructions on how to get started.
Questions? Email Marcia & Angela at:
classroom[at]wow-womenonwriting[dot]com