re you saddled with a stale writing project? Did the fire for your poem-in-progress flame out? Or maybe your short story fizzles more than it sizzles. Whatever your writing woes, it's time to pause and re-awaken your inner muse. Below are ten tips meant to help you refresh your writing life.
1. Get Inspired.
Nothing motivates me more than reading the work of the masters. Currently I'm re-reading Garden Party, a collection of short stories by the inimitable Katherine Mansfield. Her painterly descriptions and penetrating, often surprising, journeys into the mind of her characters never fail to inspire me. And when I need a quick fix, I always turn to the poetry of Jane Kenyon, whose thoughtful ruminations about everyday life prod me into picking up my own pen again.
Whom do you admire? Flip through the works of the writers who first inspired you. Remember that they, too, once fumbled for the right words or suffered from writer's block. But they managed to power through and create enduring art for others to enjoy. We know you can, too!
2. Meditate
Retreat to a quiet place in your house, and set a timer for at least 5 minutes. Take a seat in a position that's comfortable and close your eyes. Relax your shoulders and arms. Next, clear your mind completely, whisking away any doubts or other pestering thoughts. Concentrate on nothing but every single breath. If your mind strays, whether it's an emotion or a physical sensation, let the distraction register but try to return to the moment and your breathing for a full five minutes. Ahh! Feel better now?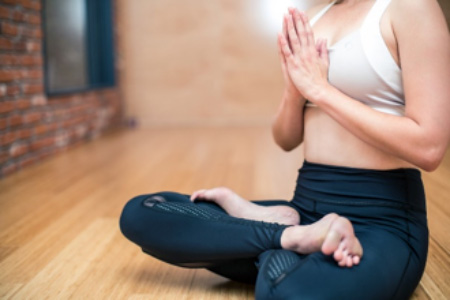 As you become more proficient at increasingly longer intervals of meditation, you might find it helpful to keep your eyes open and concentrate on a single object, such as a flower, the flame of a candle, or a gem, such as a mysterious moonstone or a sparkling piece of moissanite. Over time, you'll experience improved concentration, more mindfulness, and a reduction in stress, all of which will renew your writing.
3. Revive Your Senses.
The best writing evokes all five senses, and it's all too easy to lose our connection to the physical world when we're trapped at our desk wrestling with words. Step away from your writing and remind yourself of the delights of the sense of sight, sound, smell, taste, and touch. For example, make yourself a cup of tea the old-fashioned way. Sniff the tea bag as you take it out. Examine the little flecks of tea. Listen to the sound of the water boiling. Steep the tea and enjoy the warmth of the mug on your hands. Finally, sip the tea and revel in the flavor notes on your tongue. When you return to your writing, look for places where you could pep it up by adding another sense to your work.
4. Take a Walk.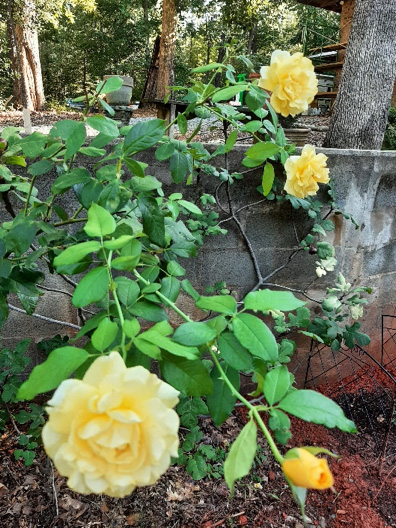 The best way to rejuvenate both body and mind is to get outside and reacquaint yourself with nature. I find it particularly stimulating to lose myself in the scent of my rose garden. For example, the spicy fragrance and dewy blooms of my "Happy Go Lucky" grandiflora rose perk me up immediately.
Take a moment to marvel at an element of nature, whether it's a dragonfly, a frog, or even a tree. Take comfort knowing that there's a larger force at work in the universe, and you are a writer for a reason. Your work has purpose and it, too, is important to the world.
5. Become a Student Again.
One of my favorite writers and dearest friends, Ruth Moose, whom I interviewed earlier in the year, not only teaches classes, she constantly takes them. Whether it's a one-day workshop or a semester-long Zoom class, she is truly dedicated to lifelong learning. And her career proves that there is indeed a connection between success and education.
Experience the value of learning by enrolling in a course taught in person or online. Like me, you'll experience benefits you never imagined. For example, when I enrolled in a memoir writing class hosted by WOW four years ago, I knew my work would improve in some way but what I didn't expect was to meet two very special writers and that we would create our own group and support each other long after the class ended. Tap into the value of education and experience the life-altering benefits for yourself.
6. Do Your Chores.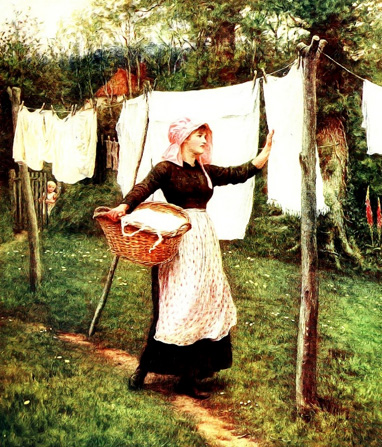 Listen to your mother and do your chores. I may sound like a weirdo, but I'm very serious. There is something so soothing about stepping away from my writing to fold laundry or wash the dishes. And vacuuming is my secret writing super power. Studies have demonstrated the value of repetitive physical labor and the positive effects on our subconscious mind. When I am thoroughly engaged in sucking up even the most stubborn dog hairs on my rug, very often a solution to a writing problem will emerge. It's almost like magic. And the best part? Whatever else happens, at the very least I can make Mom happy and cross off another chore on my list.
7. Lend a Hand.
One of the best kind of breaks for me is reading the work of my fellow writers and offering suggestions (both praise and suggestions for improvement. Pointing out ways to vary the flow of sentences and helping them root out clichés are powerful reminders to address these issues in my own writing. I also adore suggesting potential publications to my fellow writers, both to read for fun and also as possible markets for their work. The best part about helping others is that your writing partners will happily return the favor to you just when you need it most.
Another way to help others is even easier. If you know of a new writer who is trying to build a social media presence, consider following them and liking or sharing one of their posts, whether on Facebook, Instagram or X (formerly Twitter). A quick public recommendation from you will not only help spread the word, it will also bring a little lift to your fellow writer.
8. Go Outside Your Circle.
I adore my fellow writers and their input is crucial to my work. Occasionally, however, I veer outside my literary orbit and ask someone else for feedback, such as my hairstylist or a member of my church, to weigh in on my writing. Their comments are often unexpectedly insightful and more than once I have taken their recommendations. So if you find yourself in a creative rut, solicit the advice of a neighbor or another acquaintance. They may not be familiar with your writing style, but the upside is that they'll offer a fresh perspective on your work. Their words might be just the feedback you need for an epic breakthrough!
9. Start Something New.
I realize that this step seems counterproductive, but when you're at the pulling-out-my-hair stage of a current project, consider putting it aside and challenging yourself in another way. This is why I thoroughly enjoy perusing through the market section of the WOW Markets Newsletter. The calls for submission, even those due in a few days, always fire my brain, especially for a category outside my work-in-progress. I find it liberating, for example, to try my hand on a themed poem with a swift deadline. This relieves the mental pressure and by the time I finish my new poem, I'm excited about returning to the "big project" again. There's also the chance that working on something new will generate a revelation that takes me over the hump that stalled me in the first place.
10. Celebrate Your Milestones.
Thinking back to an acceptance and how it made you feel may come naturally but it takes an incredible amount of little victories to get to this point. Instead of just scrolling through your "accepted" column on Submittable, for example, remember your smaller moments. Such as the time you worked and reworked an essay to get the ending just right. Or when you finally found that killer word that made a line of poetry jump off the page. Or when someone wrote to say how much they loved your work. All of these things contribute to the big wins and you owe it to yourself to recall these successes and relive those heart happy moments.
*
We at WOW hope you found these steps helpful, and that you'll approach your current project with new vigor. We know firsthand how grueling writing can be, and how it takes a special person to share her heart with the world. You are that person, and so much more! Please keep sharing your writing successes—all shapes and sizes of those precious moments—and let's cheer each other on.
***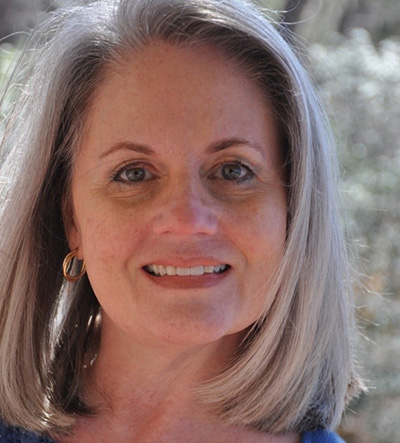 Ashley Harris is a columnist and critique editor for WOW. She has also written for Poets & Writers, NBC Think, Wired, and Healthline Media. Her recent article, "Creative Writing for a Better Life with M.S.," helps other chronic illness warriors start their own writing practice. When she's not imagining new metaphors, she's either vacuuming or digging a hole for a new rose. For more, see ashley-harris.com.