hen WOW!'s executive editor Angela heard what Marcelle Soviero did, she knew we had to have an interview with Marcelle for the gatekeepers issue. When Angela told me about it, I knew I wanted to interview her.
Marcelle read and wanted to write for Brain, Child magazine. When she found out the magazine was closing its doors, she was devastated—but not for long. She decided to do something about it and bought the magazine! We asked her about this decision, what will stay the same and what will change, and how to write for what she refers to as "The New Yorker for mothers." Her story is truly inspirational, and while you are feeling motivated and inspired, you might just get an essay or story idea for Brain, Child.
***
WOW: Welcome, Marcelle, to WOW! We are so thrilled to have you with us today to talk about your work with Brain, Child: The Magazine for Thinking Mothers, and your work as a writer, teacher, and writing coach, too! So, let's get started. The way you became the editor-in-chief for this magazine is an inspirational story! Please share with us.
Marcelle: It was July 12, my mother's birthday, and I went to submit an essay I had written to Brain, Child. I have been a subscriber to Brain, Child for years, and I wanted to publish one of my pieces there. When I got to the website, there was an announcement that the magazine was ceasing publication with the summer 2012 issue. I said to myself: "I'm buying this magazine." I sent a flurry of e-mails to the co-founders, Stephanie and Jennifer, saying I would like to make an offer on the magazine. When my husband came back from a business trip that night, I said, "We're buying a magazine." He was supportive, as always. We had to move fast before the previous message that Brain, Child was ceasing publication spread. So two weeks later on August 1, we signed an agreement. My husband and I were in a U-haul August 3, packing up the Brain, Child offices in Lexington, Virginia, and moving them to Wilton, Connecticut. I have never been more excited in my life.
WOW: That is an amazing story! What is the overall tone and purpose of your magazine? Who is your audience?
Marcelle: The purpose of Brain, Child is to provide real life perspectives—from every angle—on motherhood in the form of personal essays, short stories, and rich feature articles. We publish the best writing on motherhood and were the first and are the largest print magazine to respect and celebrate mother literature as serious literature. Our audience is smart, thinking women who value all perspectives on an issue and who want to feel and learn about the bigger issues—not discuss toilet training and pack-and-go strollers. You know what I mean? There are plenty of magazines out there—good magazines—where women can get how-to articles and product reviews. But not at Brain, Child. You won't find any diaper roundups here. We're about presenting and preserving the voices of mothers; we're about the insight, the why.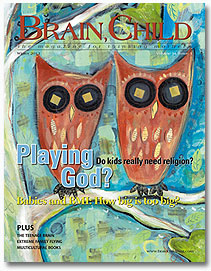 "You won't find any diaper roundups here. We're about presenting and preserving the voices of mothers; we're about the insight, the why."
WOW: It sounds fantastic. I can hardly wait to read issues and try a submission! Are you going to be making any changes to the magazine?
Marcelle: I am going to redirect the art a bit, using more original art; we are going to publish poetry for the first time in our Winter 2013 issue, and that will be ongoing. We will have exclusive online content related to each issue and additional content online between issues. Our revamped digital edition launches with the Winter 2013 issue as well, as does our new website. Lots going on.
WOW: I'll say—especially since this all happened a few short months ago! So since you are taking over as editor-in-chief, please tell our writers what type of submissions you are looking for. Do they send directly to you, or do you have an assistant editor?
Marcelle: Writers can send their work to editorial@brainchildmagazine.com. We have several editors. All submissions are read. Being a writer, and having submitted my work to magazines over the past decade, I have the utmost respect for writers—it is the writing that makes Brain, Child so great. We read all submissions, respond to submissions within ten weeks, and any writer who publishes with us is well-paid, well-regarded, and well-promoted.
WOW: That sounds great. You can't beat "well-paid, well-regarded, and well-read!" Can you give one or two insider tips on how to really WOW you? (smiles)
Marcelle: Personal essays are the hallmark of the magazine, and they should wow me with scenes, dialogue, and an insight on the part of the writer that in turn gets expressed to the reader. I want to put down what I just read and immediately want to share it or save it forever. Because it reached me in some new way, made me see something differently. Made me think. That is the same for short fiction, poetry, and our feature articles as well.
WOW: Thanks for the tips! What do you think is the easiest way for a writer to break into Brain, Child: The Magazine of Thinking Mothers?
Marcelle: Read the magazine first to understand what we publish; submit work that is vivid in scene, detail, and language. We receive hundreds of submissions and can only publish a few each issue.
WOW: Can you give us an example of what different types of articles might pay?
Marcelle: We pay our writers well. I believe writers need to eat.
WOW: That is good to know! I'm sure many writers are nodding their heads in agreement right now. Where can readers find all the nitty-gritty details of where and how to submit to you?
Marcelle: On our website, which re-launched Dec 15, but the guidelines are still there!
"We pay our writers well. I believe writers need to eat."
WOW: One more thing—are archives online or sample copies available for freelancers and people interested in a possible subscription? How should writers go about getting a sample copy? Are they for sale in bookstores?
Marcelle: Brain, Child is distributed in bookstores nationwide, and also at Whole Foods and other grocery stores nationwide. Writers are also able to preview back issues as well and download digital editions on our website.
WOW: Great! There are a lot of options for writers and readers to get a copy. What will readers and writers find on your Facebook page that differs from your website?
Marcelle: Up-to-date submission guidelines related to themed or special issues; conversations with our writers; original Brain, Child content; and news, stories, and essays related to motherhood, collected from a variety of sources that we monitor each day.
WOW: That sounds wonderful—a good reason to be on Facebook! How are you using social media to reach out to readers and writers?
Marcelle: Facebook giveaways, author interviews, tweeting . . .
WOW: You have a lot of experience writing about parenting—including about parenting issues you were personally dealing with—throughout your career. How can writers find fresh material—hasn't it all been done before?—like how to help your child through divorce, potty training mishaps, bedtime routines, turning off the TV and reading, and more?
Marcelle: An article about your daughter's hands becomes interesting with the right choice of words or use of figurative language and scenes. What I am saying is if you can't find a new topic, write something new about an existing topic—in a fresh way with specific details and scenes and dialogue.
"If you can't find a new topic, write something new about an existing topic—in a fresh way with specific details and scenes and dialogue."
WOW: Great advice! In general, what do you look for in a well-written query letter?
Marcelle: Short. Include publishing credits if you have them. If not, no worries—submit and submit again; we are looking for new writers to showcase along our better known authors. We read every submission.
WOW: That's very encouraging. You are also a writing coach and a teacher. I'm sure some of our writers are going to want to submit to you after reading this interview, but then sometimes, a lack of motivation occurs. What are some tips you can give to writers about creating a writing schedule and goals and sticking to them?
Marcelle: I teach a course on keeping a writer's journal. I don't miss a morning writing in my journal. Write every day, even if it is only fifteen minutes. Build up the creative habit. Keep your writing muscles and writing mind limber and open to ideas at all times.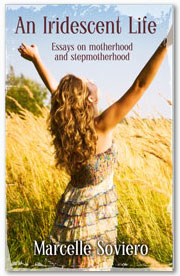 WOW: I agree 100 percent. Writing fifteen minutes a day is how I finally finished a draft of a middle-grade novel I was working on. Tell us a little about your book, An Iridescent Life, Essays on Motherhood and Stepmotherhood. How did you come to write it? What are some themes you explore?
Marcelle: I explore issues of interfaith marriage and divorce, the role of stepparents and the continuous frustrations of two people, now separated, trying to co-parent together. I discuss specific issues relating to the parenting of toddlers as well as teens. I discuss family linkages and family lore.
WOW: Sounds like many people will be able to relate to the issues you discuss. Will we find similar themes explored in Brain, Child? Are these the type of issues that interest you?
Marcelle: These issues interest me, but so does every other issue related to families of all kinds. I like to see perspectives other than my own actually. How do two moms or two dads parent? What is having an adoptive or foster or special needs child like? I don't know how women do it; I am ever in awe of mothers around the globe. I'm open to all possibilities and viewpoints.
WOW: I say that to myself all the time. I have one daughter and one stepson; and when I read a mama writer who has four kids (or more!) at home, I think, How does she do it? Anything else you'd like to share with your readers about your new adventure into the publishing world or writing for parents?
Marcelle: People may think I am crazy buying a print magazine in this day and age. But there is a niche that Brain, Child fills that no other parenting magazine comes close to. Think of us as The New Yorker for mothers. Brain, Child is back . . . to stay.
WOW: Thank you so much, Marcelle, for taking time out of your busy schedule and answering questions for our readers today. Your story shows how passion and determination can result in new and exciting opportunities for yourself and others. We know you are an editor to watch!
***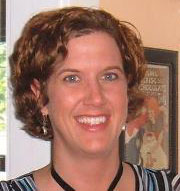 Margo L. Dill is the author of Finding My Place: One Girl's Strength at Vicksburg, a middle-grade historical fiction novel set during the U. S. Civil War. She is also a freelance writer, editor, speaker, and teacher, living in St. Louis, Missouri. Her work has appeared in publications such as Grit, Pockets, True Love, Fun for Kidz, Missouri Life, ByLine Magazine, and The Chicago Tribune. She is a columnist, instructor, and contributing editor for WOW! Women On Writing. She is the memoir editor at High Hill Press and the assistant editor for the Sunday Books page in The News-Gazette. High Hill Press will publish her children's picture book, Lucy and the Red Ribbon Week Adventure, and she will also have a picture book out from Guardian Angel Publishingin the next couple years. She writes a blog called, Read These Books and Use Them, for parents, teachers, and librarians. She owns her own copyediting business, Editor 911. She loves speaking to writing groups, teachers, and young writers and has presented several workshops to all ages. When she's not writing or speaking, she loves spending time with her husband, stepson, daughter, and dog—Chester, a boxer. You can find out more about Margo by visiting her website: www.margodill.com.
-----
Enjoyed this article? Then you may also like:
Personalize Your Parenting (Writing): The Pros and Cons of Building a Niche on Your Family's Experiences
Strip and Go Naked with Adair Lara: Baring the Soul of the Personal Essay