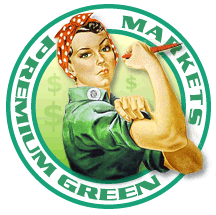 It's the latest
secret
club to hit
WOW

!

Women On Writing
!
It's for Women Writers ONLY.
If you don't subscribe to our "Market's Newsletter" then you have no clue what we're talking about. But that's okay... only truly dedicated freelance writers need subscribe!
What is it?
Well, if you've subscribed to our FREE "Market's Newsletter" you'd already know.
How do you subscribe to our Free Market's Newsletter (AKA: Think Green)?
Go to our
home page
and
subscribe
or
update your subscription
in the gray box -- actually, it's at the top of all of our pages. If you're a long-time subscriber, you may have missed this option because we recently added new newsletters in the past few months. And our Think Green! Market's Newsletter is free, but for the truly dedicated we offer an ultimate newsletter for freelancers called PREMIUM GREEN.

Here's what it's all about:

Support WOW

!

and we'll support you!

We at WOW

!

want to keep providing you with the best content out there for women writers and keep our free publication alive and well for many years to come.

The WOW

!

online magazine will always continue to be free as long as we exist, and we will continue to provide jobs and freelance gigs for women writers. It's our goal to support the blood, sweat, and tears of your writing efforts.

And we know that even in this day and age there still aren't as many places for women to have their work published -- as our monthly columnist C. Hope Clark observed in her September article. "Other than in the romance arena, men writers outnumber women. Or let's say that

published

men writers outnumber women."

That's why we continue to strive for the best and create needed markets for women writers. By subscribing to
Premium-Green Markets
we will guide you through the rough waters and help you get those published clips!

When I first started WOW

!

I made myself a promise -- that I'd NEVER ask for a donation from any of you ladies. To me, that defeats the purpose of helping women writers, and I've always found those things to be cheesy! I'd rather offer you a valuable product for your hard-earned dollars. So, let me tell you what you'll get when you subscribe to the Premium-Green Markets:



Select Markets Especially for Women Writers!





Pink & Green



This selection of Premium-Green called, "Pink & Green" goes in-depth to bring you the BEST in writer's markets for women.

And we don't just list them, we ask the editors what they want! This way you'll always get up-to-date information of what these editors want to see in their inbox TODAY! This increases your odds in finding a fit for your work, which is our goal.

Columns found ONLY in Premium-Green:
In the Trenches
by Chynna Laird
Editor Chynna Laird lives 'in the trenches' -- as a full-time freelancer, she knows what it takes to make a living from her writing. Chynna shares her personal experiences in the world of freelancing: publications she's submitted to, responses to her queries (both acceptance and rejection), and tips that have worked for her. Written in conversational journal-style entries, Chynna lets you step inside her world by sharing her secrets. Grow your freelance career with Chynna!
Tips & Tricks
by Angela Mackintosh
Angela loves to write How-tos, and step-by-step articles. If you're familiar with her blog posts or features on WOW
!
, Angela breaks down complex topics in easy-to-grasp language.
Topics include: How to win over an editor's heart, how to start and maintain a successful website, blogging for bucks, how to set up your business structure for your home-based freelance business, promotion and guerilla marketing, & more!
Get Writing, Mamas!
By Chynna Laird
As a mother of three children under the age of five, Chynna takes you through the process of writing around life and what you have to do to make it work for you. And YES you can make a living and be a mommy too!
Topics include: workspace organization, prioritizing, anecdotes about motherhood and writing, inspiration for writing moms, networking, and motivation. This is not to miss!
Interviews with Editors, Publishers, and Freelancers:
Meet Your Mentor
Each issue we'll spotlight a particular subject and ask an expert for their advice to help guide you through the waters of freelancing. You never know, you may meet your mentor or life-coach!
Inter-Activities for Freelancers:
Workbook
Here you will find interactive exercises to help get you inspired, motivated, and provide feedback. It may be in the form of a quiz, or a worksheet that you can print out and fill in. We urge you to save these to track your writing progress over the year. It's a journal of YOU and your writing career. At the end of the year, we'll ask if you want to submit your wild notes and scribbles to "Project Workbook" -- an ebook compilation. We compile it and send them out to Premium-Green subscribers at the end of the year so you can read through your fellow freelancers notes and be inspired!
Your Questions Answered:
More than you Magic 8-Ball
Submit your question on anything you'd like to know the answer to, and we'll publish it in our Q&A column. Anything goes here. You can ask questions about life, freelancing, writing, editing, or personal issues. We'll answer all of them!
All signs point to yes!
Markets, Markets, and More Markets:
Besides our fabulous columns to guide you through your freelancing career, we bring you a top-notch selection of markets tailored to your tastes.
Pink & Green Markets
Fiction Addiction
Nonfiction: Freelancer's Delight
Contract Jobs: Writer's Wanted
Anthologies
Contests
Niche Markets (such as slogans, greeting cards, etc.)
All served up fresh to bring you the Green!
Bonuses and Bunches for your Bucks:
At the end of the year you'll receive two ebooks:
Fueled by Premium-Green:
A compilation of a whole year's worth of the Premium-Green newsletter's columns and markets in ebook form. Plus additional articles and resources for women freelancers not found anywhere else!
Project Workbook:
This is all about you! (See the above section under "Workbook") This ebook combines all the worksheets given throughout the year that you filled in. It'll be put together in 'slam book' momento for all subscribers. This tracks your progress and your fellow freelancer's progress all in one fun and inspirational slam ebook!
Specials only for Premium-Green Subscribers:
At times we'll have specials that will only be offered to Premium-Green subscribers. These may be discounts on books, products, services, or giveaways offered to PG subscribers only. You will not find these elsewhere. Lucky you!
What are you waiting for?
Subscribe today and let us walk you through your freelance writing career!
And most of all, we'll help you have fun along your journey!
Cost:
$24 a year
That's less than $2 per issue. With all the bonuses, you can't go wrong. And you'll be supporting women writers, WOW
!
, and giving us the fuel to keep striving for the best!
Subscr
ibe to the
Premium-Green Markets
today!



Support WOW

!

Women On Writing and we'll support you. Thank you in advance for your consideration. Let's make this a banner year!!!!
Labels: Angela Mackintosh, Chynna Laird, freelance, markets for women writers, pink and green, Premium-Green markets, think green, women freelancers, WOW Women On Writing, writer's markets