Fireside with Authors
Can you hear the snap, crackle, pop of the fireplace? Winter is upon us, and as the temperature drops, we feed the fire and keep it roaring and toasty this month. And what better place to curl up with a good book from your favorite author!
The holidays are upon us, and this season, why not give the gift of prose. Turning a loved one onto a great read is unlike any other experience out there. Not only does it support your profession as a writer, itís a gift that gives back, stimulates the imagination, and helps you escape. Thereís nothing better to me than cracking open the pages of a new book and then settling down in front of the fireplace to read with a cup of tea.
This month we support our dear authors, and all that comes with the business of authoring. And have we got a great issue for you!
A big, warm, thank you goes out to our freelancers:
Dílynne Plummer for interviewing the elusive Nell Freudenberger. Itís wonderful to have you back Dílynne! Last December, Dílynne garnered the interview with award-winning author Sue Miller, and this year, she does it again! Youíll be delighted by the extremely talented Nell Freudenberger and learn about her latest book, The Dissident.
Gayla Crosby heads up this monthís 20 Questions column by interviewing the inspiring Rosemary Daniell: seven-time author, and founder of the Zona Rosa living and writing workshops for women. Welcome to the family Gayla!
One of our regulars, Beth Morrissey, shows freelancers how to use their international resources in this monthís Freelancerís Corner. Itís always a pleasure Beth!
Of course, where would we be without C. Hope Clarkís Funds for Writers column! Hope gives you the follow up to last monthís article The Literary Agent Shuffle. This month, Hope tells us what to do while waiting for that agent to reply, and gives us a great selection of competitions where we can enter our first chapters or manuscript in her article, Compete While Youíre Waiting for that Contract.
An important thing for aspiring authors to do is network at a writerís conference...but what if youíre shy? Thanks to Maria Zannini youíll learn How to Shake off the Heebie Jeebies and get to networking! Thanks Maria for a fun and descriptive article.
Get ready to be inspired! Pat Matsueda, managing editor of Manoa, and my interviewee for Septemberís Inspiration Column, turns the interview-tables and freelances for us by interviewing author Wendy Miyake for this monthís Inspiration Column. Pat is a seasoned writer and her style blows me away. This is an extra special treat! Thank you Pat for taking the time to write for WOW!, Mahalo.
Another WOW! Alumni member, Susan Johnston, serves up a great article for our review column, Freelance Online Portfolios that Work. Susan provides a great selection of websites that work for their writers. Great job Susan!
TO THE WOW! STAFF:
A warm thank you goes out to Annette Fix, our new Senior Editor, for providing us with two fabulous features! Her interviews with the two Kellyís: Kelly Love Johnson, and Kelly L. Stoneóboth of these features are not to miss! As you all may know, Annette has been with WOW! from the very beginningósince our September 2006 launch. Weíre thrilled to welcome Annette to the Editorís Desk, officially.
A huge, effervescent thank you goes out to our Managing Editor, Sue Donckels, for providing the thread that sews us all together. We couldnít have pulled off the issue without you!
To our Contributing Editor, Chynna Laird, for heading our PREMIUM-GREEN MARKETS. Thank you Chynna for all your hard work in making our Markets a success!
WELCOME NEW INTERNS!
After much deliberation, weíve narrowed down the queries from our call in Novemberís newsletter for interns and have officially accepted:
Del Sandeen
Margo Dill
Carrie Hulce
Susan Eberling
LuAnn Womach
Sharon E. Mortz
Marcia Peterson
Jill Earl
Janet Paszkowski
Valerie Fentress
AnnMarie Kolakowski
Welcome ladies! And GO TEAM! Weíre THRILLED to have you aboard the S.S. WOW!
Stay tuned: weíll have pics and bios of our new interns posted on the Editorís Desk next month.
We also want to thank all of you who applied. We were surprised at the outcome and the enthusiasm! Thank you so much for taking the time to submit. We wish we could take everyone on, but unfortunately, we canít at this moment. There will be openings in the future, so please donít give up. All of you are qualified, and we want to support all of you. Just knowing that you have a love for helping women writers makes us strive to support you even more.
THANK YOU TO OUR LONG-TERM INTERNS!
Another special thank you goes out to our long-term interns whoíve been with us since the start. Nothing means more to us than your dedication:
Cherley Grogg
Joanne Stacey
Sally Franklin Christie
Kesha Grant
------------
The Editors: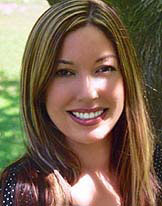 Angela Miyuki Mackintosh is Publisher, CEO, and Art Director of WOW! Women On Writing. She has been published in Maxim, Transworld Surf and Skate, Vice Magazine, and numerous trade publications for the action-sports industry. She is an award-winning artist whose works have been commissioned for public art by the city of Long Beach, and has received grants from Funds for Women.
Angela lives in Placentia, California with her husband Michael and her cat Noodle.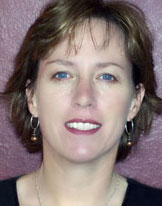 Sue Donckels used to write for a living in an academic sense, as a composition and rhetoric instructor. Today, she lives to write fiction, non-fiction, and any style in between and beyond. "I've always walked along a writer's path, yet early on I veered off onto the wrong fork," she says. "My master's thesis on feminist dialogic silences in three 18th century British novels serves as a 21st century dust collector on my bookshelf."
Sue lives near the Sandia Mountains in Albuquerque, New Mexico, with one husband, pairs of kids and dogs, and bowls of dark chocolate and sweets for regular jolts of joy.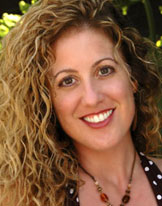 Annette Fix is Senior Editor of WOW! Women On Writing. She began her writing career hawking her feature film spec scripts in Hollywood, nearly killed her muse by working as a freelance copywriter for various boring companies, and finally found her way to narrative writing, which feels like "dancing naked in a field of flowers" compared to her previous writing ventures. Annette is an author and a spoken-word storyteller who regularly performs in L.A. theaters.
Annette's memoir, The Break-Up Diet will be available Valentine's Day 2008.
She lives in Southern California with her husband, her son, and two dogs.




----------