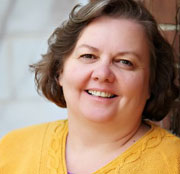 NARRATIVE VOICE FOR NOVELISTS
with Literary Agent Sally Apokedak
START DATE: This course is currently closed.
LENGTH:
Over 3.5 Hours of video lectures
Over 40 Lessons & Quizzes
Lifetime Access to a Private Forum
COURSE DESCRIPTION: Writing a novel or a creative nonfiction book? Join over a thousand satisfied students who have given dozens of five-star reviews in this course where you'll learn how to draw in agents, editors, and readers with your voice.
Narrative Voice for Novelists: How to Suck in Readers From Page One
This is part of a series of writing courses that will help you if you are trying to get an agent, sell to a publisher, or sell your self-published books directly to the reader. After reading thousands of queries, I've come to believe that four things are essential if you want to write novels that will sell.
VOICE is one of those essentials. It's the first thing we notice when we open your manuscript or book.
Whether you're writing novels or creative nonfiction books, this writing course can help you. If you're unpublished and having a hard time breaking in or if you're published but having a hard time breaking out, this course will help you. You get the voice lectures that I give at writers' conferences around the United States, but you get them at a fraction of what they normally cost. Plus, you can take them in your own home, at your own pace, you don't have to pay for a hotel, and you have lifetime access to these lectures.
You will gain lifetime access to a private forum and I will make myself available one day a week to answer any questions you have. I will also critique your first chapter (up to 2,500 words) when sent to me within 60 days of joining the course.
Online Students are Saying:

Sally . . . is very clear in what works and what doesn't, what sells and what doesn't, what's objective and what's subjective. The class will transform your whole writing for the better. . . . I can wholeheartedly recommend this class to everybody who's willing to take a critical look at their own work and, if needed, de- and reconstruct it. ~ Franziska

Sally, Thank you so much. I got a lot out of the class and it gave me a lot to think about. I'm grateful for all the feedback. ~ Christie

Hi Sally, Thank you so much for your feedback on my chapter. Your suggestions make so much sense . . . Again, thank you for your feedback on this final chapter and throughout the course. I appreciated how much you know about this field and your willingness to share your expertise. ~ Sandy

Sally's Four First-Chapter Essentials class made me work hard to get a first chapter that I can be proud of. In Sally's video lectures, she made me think about writing like I hadn't before, especially the weeks about voice and theme. I also enjoyed working with my classmates and the freedom we had to interact in the forum. The great thing about this class is that you work on the first chapter of your novel, but you can take the skills you learn and apply them to the rest of your manuscript. ~ Margo L. Dill

Sally's course is comprehensive and extremely helpful in pointing out problems with my manuscript as I am revising. Her teaching and sometimes humorous manner made learning delightful and memorable. I highly recommend this course. ~ Jarm Del Boccio

Comprehensive and Challenging Course on Voice Sally not only covers all the basics of narrative voice, but challenges students to take their writing to the next level. I'm already seeing a difference in my work. ~ Chanda Griese

Hi Sally, Thank you for your incredible class. It was a valuable, valuable learning experience. I'm glad I took it early in my creative writing. It sharpened my writing skills in a short time and will help set the course for [my novel] and additional works. Thank you also for your insightful critique. All great, enlightening recommended changes. I will definitely implement these . . . Do you plan to offer a next-level course for folks who have taken the "Four Essentials"? Please consider it. I'll sign up! ~ Kimberly

Sally, Thank you so much. I got a lot out of the class and it gave me a lot to think about. I'm grateful for all the feedback. ~ Christie
CLASS CURRICULUM: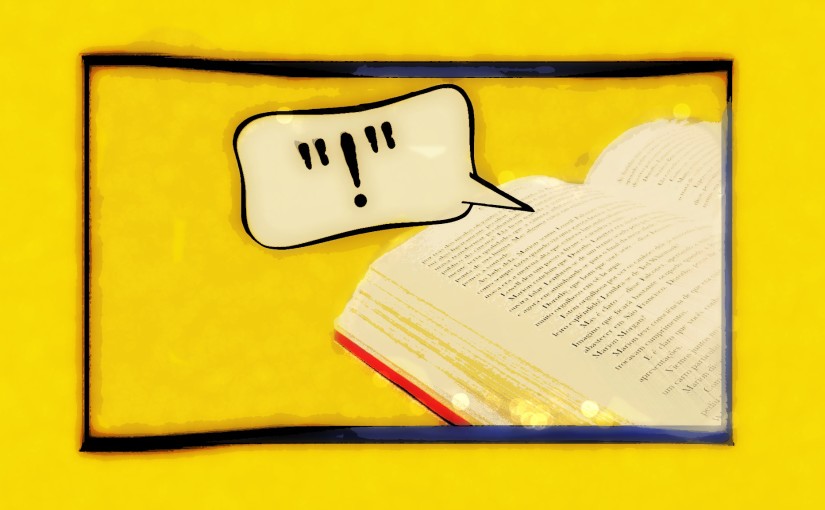 Introduction
Video Lecture: A Great Voice Makes a Great First Impression
Foundations
Lesson: Grievous Grammar, Pesky Punctuation, and Irksome Adverbials of Time
Punctuation Quiz
Video Lecture: Point of View ~ Past or Present Tense?
POV Quiz
Lesson: POV ~ Limited and Omniscient
Video Lecture: Point of View ~ How to Decide which One to Use
Narrator Quiz
Video Lecture: New Speaker, New Paragraph
Video Lecture: Tags and Beats
Video Lecture: Dialogue and Punctuation
Video Lecture: "That tag doesn't work well," she insisted.
Video Lecture: "That tag is brilliant," she said, brightly.
Video Lecture: The Great Invisible Dialogue Tag
Furnishings
Video Lecture: As You Know
Video Lecture: Umms
Video Lecture: Slang
Video Lecture: Little Sir Echo
Video Lecture: Contractions
Video Lecture: Incomplete Sentences
Lesson: Dialogue Assignment
Dialogue Quiz
Video Lecture: Nouns, Verbs, and Adverbs, Oh my!
Lesson: Specific Words Assignment
Video Lecture: Compound Adjectives and Adverbs
Contest: Compound Adjectives and Adverbs, and Verb-al-ized Nouns
Lesson: Internal Monologue
Video Lecture: Mood and Tone
Lesson: How Words Make Us Feel
Lesson: Figures of Speech Download
Lesson: A Short List of Cliches
Finishing Touches ~ Self Editing
Lesson: For Discussion ~ Figures of Speech
Video Lecture: Repeated Words
Video Lecture: Redundant Thoughts and Actions
Video Lecture: Sensory Words
Video Lecture: Pacing With Sentence and Paragraph Variation
Video Lecture: Ing/As Construction
Lesson: Was That Passive
Video Lecture: There Once Was a Lecture
Lesson: Micromanaging the Reader
Editing Quiz
Professional Remodeling ~ Monthly Critiques
Instructions for Emailing Chapters
Materials needed: All you need is a pen and paper, or a computer, and a story idea.
ABOUT THE INSTRUCTOR: Sally Apokedak is a literary agent with the Leslie H. Stobbe Literary Agency and she wades through thousands of queries from hopeful authors every year. This puts her in a great position to be able to tell you what it is about the rare manuscript that stands out. She also teaches at writers' conferences across the U.S.
Sally has been studying, reviewing, and marketing children's books, as well as giving writing instruction for fifteen years. As the manager of the Kidz Book Buzz blog tour she was privileged to work with best-selling and award-winning authors such as Jeanne DuPrau, Ingrid Law, and Shannon Hale.
COST: (This course is normally $169, but WOW readers receive 30% off!) Now only $118.30, which includes over three and a half hours of taped lectures, lifetime access to a private class forum with the ability to ask questions to your instructor, and a critique of your first chapter (up to 2,500 words) by your instructor.
This class is now closed. Please check out our current class schedule here.
----------------
Questions? Email Marcia & Angela at:
classroom[at]wow-womenonwriting[dot]com