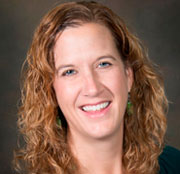 WRITING A NOVEL WITH A WRITING COACH: One-on-One Instruction by Margo L. Dill
START DATE: The first Friday of every month
DURATION: 4 weeks with the chance to renew for another 4 weeks
COURSE DESCRIPTION: Are you writing a novel? Do you need a writing coach to keep you accountable and provide feedback as you go? Join Margo L. Dill in an online workshop environment, where you can work with her (and possibly other students, depending on interest) to get a first or second draft of a novel completed. Novelists for almost any genre (no erotica or extreme violence please) are welcome. Depending on your needs, Margo will also provide you with resources on writing novels and help with writing a synopsis and query letter.
WEEKS AT A GLANCE:
Each week, including week one, students will turn in a chapter (or a section) of a novel to Margo. She will read it and critique it. She will also ask questions and create lists of topics based on students' writing and needs. Each week will be set up like the schedule below, with exact days subject to change based on students' needs.
Week One, Two, Three:
On Fridays, turn in one chapter or section of your novel. (Chapters of up to 15 pages will be accepted. Chapters longer than 15 pages will have to be divided into two week assignments.)
On Mondays, all critiques are returned to students.
Monday through Friday: work on next chapter or section
On Tuesdays/Wednesdays, discussions will be started or questions will be asked/answered.
Week 4:
On the fourth week of the workshop, students will turn in a chapter for critique on Friday. On Monday or Tuesday, a choice will be made to renew the workshop if interested.
Margo was invaluable in the early stages of my writing and later as I worked on my first YA novel. She was supportive when I needed it and her critiques were filled with constructive comments. She was especially helpful as I struggled to find my voice. Often when the dreaded "show, don't tell" comment reared its head, she offered much needed tips to bring the character to life. As I submitted chapters each week, our work together felt like a team effort, and I knew she wanted my story to come to life. Writing A Novel with Margo Dill is worth more than I could have imagined—it was and is a writer's confidence builder. – Leah B. Eskine

I owe my renewed enthusiasm for my long-suffering novel to Margo's WOW! Writing a Novel with a Writing Coach class. Her critiques were informative and respectful. I'm now refocusing the novel and will take this course again. I highly recommend Margo. – Elizabeth Maggio

Margo's class helped me refine my existing novel and feel confident that I could send it out to agents and editors. I also found I could use her suggestions in other stories and even my non-fiction writing. I still share some of her advice in my critique groups! – Elizabeth P.H.

I have taken a few classes with Margo over several years. I walked away smarter as a writer with an actionable to-do list. As a writing coach, she was honest and challenged me in unexpected ways. I highly recommend her. – Marie Hanson

It was invaluable to get insight from a published children's author. Margo was great to work with: kind, flexible, knowledgeable, and consistent. I loved how she was always willing to brainstorm with me when I got stuck. Very quick response time! Would work with her again in a heartbeat. – Stephanie Lennon
Materials needed: Access to a computer with Internet, Microsoft Word, an idea for a novel or novel-in-progress, and an e-mail address.
ABOUT THE INSTRUCTOR: Margo L. Dill is the author of Caught Between Two Curses, a YA light paranormal romance novel involving the Curse of the Billy Goat on the Chicago Cubs; Maggie Mae, Detective Extraordinaire: The Case of the Missing Cookies (picture book); and Finding My Place: One Girl's Strength at Vicksburg, a historical fiction, middle-grade novel. Besides being a children's author, she is also a freelance editor with the business, Editor 911: Your Projects Are My Emergency! and she is part of the WOW! Women On Writing e-zine's staff as an editor, blogger, contest judge, instructor, and social media manager. Margo loves presenting workshops to writing groups and school groups. She also loves blogging and does so regularly on WOW!'s blog, The Muffin, and on her own website, www.margoldill.com. When she is not writing or editing, Margo loves to spend time with her daughter. She lives in St. Louis, Missouri; and if she could eat out every day, she would! She is also a member of the St. Louis Zoo, and this is one of her family's favorite places to go.
COST: $130, which includes four professional critiques by Margo ($190 value), resources, and discussion opportunities.
BUY NOW: Writing a Novel with a Writing Coach, by Margo L. Dill (4 weeks, starting first Friday of each month) Limit 20 students: Early registration is recommended.
----------------
CLASS ADD-ON: A 30-minute Coaching Session for $30.
BUY NOW: Purchase a 30-minute live coaching session with Margo Dill to be conducted by phone or Skype.
----------------
Questions? Email Marcia & Angela at:
classroom[at]wow-womenonwriting[dot]com