WRITING HORROR AND GOTHIC FICTION by Madeline Dyer
START DATES:
January 9, 2024
April 2, 2024
June 4, 2024
DURATION: 7 weeks
LOCATION: Private Slack channel for peer discussion; email for assignments; Google drive folder for materials/lectures.
FEEDBACK: Instructor critique and feedback on all assignments, peer workshopping
COURSE DESCRIPTION: Have you always wanted to write scary fiction but need help fine-tuning your idea? Got an idea for a horror novel, but have no idea where to start with the actual writing of your book? Does writing the Gothic appeal to you? In this seven-week course novelist Madeline Dyer will take you through the steps involved in crafting a horror or Gothic novel.
Each week will focus on a different aspect of writing horror or Gothic fiction, and you'll be provided with learning materials such as lectures, excerpts, links, and more, all of which you can access in your own time within that week. There are no live teaching elements of this course so it can be studied from anywhere in the world, in different time zones. Every week also contains an assignment where you'll get individual feedback from Madeline, including chapter critiques.
A private Slack group will be set up for discussions among the students of this class, where you are welcome to discuss each week's content with each other and form small critique groups too should you also wish to get peer feedback on your assignments too. This course is aimed at both beginners (whether you're new to this genre or new to writing) and those looking to improve their craft.
This course was extremely comprehensive and is a great fit for a variety of levels. Madeline does a great job of tailoring the course to your needs and supporting your creative vision. Her kind, thoughtful and intelligent approach makes for a really wonderful class. Highly recommend! – Jade Small (WOW student)

I highly recommend this course to anyone new to writing dystopians irrespective of their experience in other genres. The comprehensive coursework and Madeline's razor-sharp feedback will meet writers wherever they are and take them to the next level. – Mary Helen Sheriff, author of Boop and Eve's Road Trip (WOW student)

I have played with writing like singing in the shower, alone and off pitch. The Narrative Structures Class helped me dry off and truly embrace technique to advance my craft. I feel like a writer now. Madeline pays attention to detail, provides a wealth of resources, and offers the perfect combination of humility and expertise. I could ask her questions without feeling embarrassed. Throughout the duration of the course I was stunned at how much I received for the cost and told Madeline more than once, we should pay you more. Madeline is truly brilliant. Gifted and a gift. I am grateful and can't wait to take another class with her. – Alicia Luna, LMFT (WOW student)

Madeline's YA course (and her three hour thriller course) are hands down the best on-line writing courses I've ever done. Madeline is an excellent tutor. The course content is rich with information, with online workshops, exercises and feedback on homework, as well as support if you have any questions. Madeline also offers detailed critique, which has been invaluable. I had an idea for a YA story and by the end of week 6, I had a full plot, chapter by chapter structure and had several scenes ready to go. One of my favourite parts was the opportunity to talk science and ask questions with an expert, as part of the research week. It's hard to imagine doing all this in six weeks after 4 years of procrastination!

I'm presently on Madeline's Narrative Structures course and I am loving it. If you're looking for a writing course, I totally recommend any of Madeline's courses. They are worth every penny. – Lottie McKnight (WOW student)

M. Dyer's critiquing skills are worth every single penny. She's honest, thorough, professional, and an absolute peach to work with. I will keep coming back as long as she's in business. – Frost Kay, author of Rebel's Blade

This is going to sound like an idle compliment but I mean it with all my heart— you're the best editor I've ever had. Like seriously everything I'm implementing is making this story so much better. Your notes have encouraged me to go deeper in so many ways. I basically want to hire you for all my future books. – Sarah Anderson, author of the Starstruck Saga and Aix Marks the Spot

M. Dyer's critique is worth every penny. She is thorough and tough on the manuscript, but every comment helps make it just a little better, and by the time you're done, with all her comments and suggestions, you'll be sure to have a book to be proud of. – Rose Withering, author of Thornburg's Daughter
WEEKS AT A GLANCE:
Week 1: An Introduction to Horror Fiction and the Gothic
We will begin by looking at what horror fiction is—and isn't—and how the Gothic can be defined.
We will examine in detail the subtypes of horror and gothic fiction, including body horror, ghost stories, slasher, supernatural fiction, psychological horror and Lovecraftian horror. We will have a go at writing in several of these different subgenres, and we will read and analyse excerpts from popular horror and Gothic novels.
Assignment: You will submit two excerpts of 500 words each where you are experimenting in different subgenres of horror/the Gothic.
Week 2: What Makes Horror Scary?
This week will focus on examining the psychological underpinnings to horror and why readers like to be scared. We'll think critically about what makes a story scary and will examine the history of horror fiction. In doing so, we will understand how the market for horror and Gothic has evolved and changed over the years.
We will then look at how to generate stories that are scary for a modern audience, with a particular emphasis on creating atmosphere.
Assignment: You will submit up to 2,000 words of horror fiction, based on one of the exercises from this week.
Week 3: Writing scary short stories
This week we will focus on horror short stories. We will do close-readings and analyse a handful of horror shorts and think critically about the structures and techniques these authors have used. We will then apply these to our own writing.
We will also have a masterclass on characterization.
Assignment: You'll submit a draft of a horror short story (up to 5,000 words) for feedback.
Week 4: Writing scary novels: beginnings, middles, and endings
Where to begin with writing a scary novel? Well, we'll start by looking at the most popular horror and Gothic novels, and we will analyse the structures that are frequently used in them. We'll think critically about why these books are so successful and have a look at what can be applied to our own novels.
You'll be provided with a template structure which you can adapt for your own novel idea, and we'll look closely at how to create a compelling opening, a middle that doesn't sag, and a satisfying (and scary) ending.
Assignment: You'll submit your novel outline/plan for feedback.
Week 5: Writing scary novels: the first chapter
This week sees us writing the first chapter of our horror novels. We'll do a craft-intensive workshop, analyse successful opening chapters, and delve right into the writing.
Assignment: You will submit your first chapter (up to 3,000 words) for feedback.
This week also includes optional peer-workshopping.
Week 6: Maintaining momentum as you write: an examination of tension and pacing
Week six is all about tension and pacing! Tension is hugely important in horror fiction, and a lot of it is bound up in pacing and movements from the positive to the negative. We'll discuss various methods to get your pacing and tension correct, including cliff-hanger chapter endings and the all-important twists.
We'll have a masterclass on laying the foundations for the 'big twist at the end' moment, and we'll do close-readings of pacing, tension, and twists in popular horror novels.
Assignment: You'll have a go at writing a later chapter from your manuscript that includes a twist.
This week also includes optional peer-workshopping.
Week 7: After the first draft: revising your idea and how to edit
This week we'll have a masterclass in how to revise, both on the plot/character and craft levels.
We'll practice applying theories of structure to various novels, and we'll use structure maps to guide us in what may need revising.
We'll talk about the importance of critique partners and viewing your own work as objectively as possible.
Assignment: You'll revise either your first chapter or the chapter you wrote last week for the assignment, editing it according to feedback given.
Materials Needed: You will need: an email account; Microsoft word access; computer and internet access.
It is also helpful (though not absolutely essential) if you have read a range of horror novels and Gothic novels, but reading materials/extracts will be provided.
ABOUT THE INSTRUCTOR: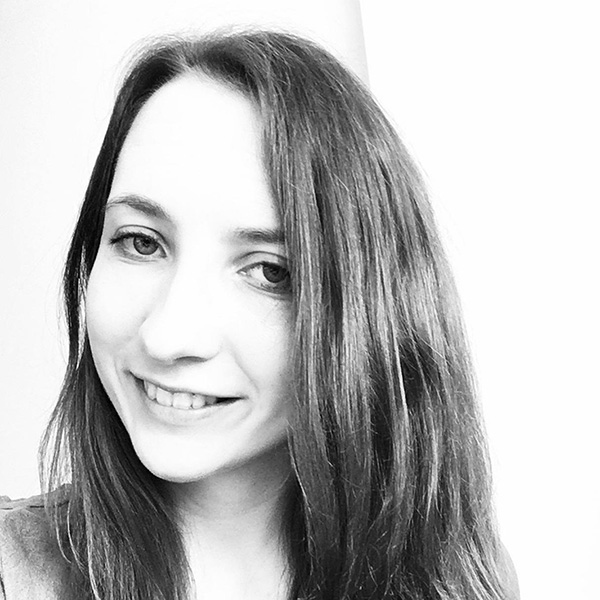 Madeline Dyer lives on a farm in the southwest of England, where she hangs out with her Shetland ponies and writes dark and twisty young adult books.
Madeline has a strong love for anything dystopian or ghostly, and she can frequently be found exploring wild places. At least one notebook is known to follow her wherever she goes. Her books include the Untamed series, the Dangerous Ones series, and Captive: A Poetry Collection on OCD, Psychosis, and Brain Inflammation. She is also the editor of Being Ace: An Anthology of Queer, Trans, Femme, and Disabled Stories of Asexual Love and Connection (Page Street YA, 2023).
Untamed won the 2017 SIBA award for Best Dystopian Novel and has been a #1 bestseller in its Amazon category in five countries. Madeline's second novel Fragmented was also a runner-up for Best Young Adult novel at the 2017 SIBAs. Her memoir, Captive and her ace romance novel, My Heart to Find (written as Elin Annalise) have both been nominated for 2021 Reader's Choice Awards from TCK publishing, for Best Memoir and Best Romance respectively.
She is represented by Erin Clyburn at Howland Literary. Visit her website at www.MadelineDyer.co.uk
COST: $185, which includes a private Slack channel for discussions, masterclasses, weekly assignments and feedback from the instructor.
BUY NOW: Writing Horror and Gothic Fiction with Madeline Dyer (7 weeks, starting January 9, 2024) Limit: 10 students. Early registration is recommended.
For Class Session Starting 1/9/2024
----------------
BUY NOW: Writing Horror and Gothic Fiction with Madeline Dyer (7 weeks, starting April 2, 2024) Limit: 10 students. Early registration is recommended.
For Class Session Starting 4/2/2024
----------------
BUY NOW: Writing Horror and Gothic Fiction with Madeline Dyer (7 weeks, starting June 4, 2024) Limit: 10 students. Early registration is recommended.
For Class Session Starting 6/4/2024
----------------
Notes: Upon successful completion of payment, your name, email address, and contact info will be submitted to your instructor. She will contact you and invite you to a private classroom blog.
Questions? Email Marcia & Angela at:
classroom[at]wow-womenonwriting[dot]com