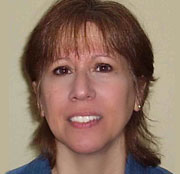 BECOME A POWER-BLOGGER AND CONTENT WRITER IN JUST 4 WEEKS: Learn to Write Professional, Properly Formatted, and Optimized Content as the Basis of a New Freelance Writing Business or to Add to Your Existing Services by Karen Cioffi
START DATES: This class is currently closed.
DURATION: 4 weeks
LOCATION: Email Only
FEEDBACK: Instructor Feedback
COURSE DESCRIPTION: All business runs on content. All businesses need content. And, whether those businesses are small, mid-size, large, or conglomerates, they all need writers to write that content. If you can write properly formatted and optimized content, you could be one of those writers.
Did you know that 94% of small businesses use content marketing?
Did you know that for the second year in a row, small business marketers use social media, blog content, and e-newsletters as their top marketing strategies?
Even guest blogging is a heavy-hitter strategy for these businesses.
What does this mean for you?
Opportunity.
Businesses are increasing their content marketing budgets yearly. And, lots of that content is outsourced.
So, the question is, do you want to get in on this amazing money-making opportunity? And, just as important, do you know what optimized content is?
In case you're not sure, optimized content is a blog post, article, or other content that is written specifically to do a number of things.
Optimized content works hard: it generates visibility, drives traffic, increases readership and shareability, increases the subscriber list, increases authority, increases ranking, and boosts conversions (sales).
Here are some of the elements involved:
Properly formatted content that utilizes effective SEO (search engine optimization)
Content that's easy to read, engaging, and shareable
Use of content curation to get traffic and backlinks
Use of anchor text and deep linking
Use of graphics within the content
Use of video and animation
Optimization of images in WordPress
Knowledge of keywords
Knowledge of basic website optimization
Knowledge of basic website metrics
These are some of the elements you'll need to know to get your foot in the Blogger/Content freelance writer door.
Become a Power-Blogger and Content Writer in Just 4 Weeks will teach you all this and lots more in easy to digest pieces. And, it'll show you how to find prospects and work.
Whether you're just starting out or whether you want to add this lucrative writing skill to your resume, taking this interactive e-class will give you the tools you need to take your business to the next level.
The class will also provide a number of over-the-shoulder videos to further aide in understanding and reinforce the basics. This format allows the presenter to share her screen, so students can see how each step is done.
As a person interested in pursuing work in the field of content creation and website optimization, Karen's Become an SEO Writer course provided all the tips I needed to start that journey. The weekly lessons are packed with information, from specific tools and resources to writing samples and technical suggestions. Karen is also able to answer any questions that arise from the readings or other queries related to website optimization, seeking jobs, and marketing one's own services. In addition, once the course concludes, Karen's sites provide helpful content that will be useful in starting or continuing work as a content writer. ~ Jessica Nierad

Become a Power-Blogger and Content Writer class is amazing. It is a must for anyone who wants to write search engine optimized articles. The in-depth look at content writing helped me tremendously. Thank you, Karen! ~ Lisa Bates, cornfed-mindfulness.com

Karen, I appreciate the fantastic information and constructive feedback you provided in the Become a Power-Blogger course. I have more confidence as a blogger and my skills are greatly enhanced, thanks to you! ~ Traci Hobson

You have provided a ton of information that I am still working through. Your content was thorough, relevant and authoritative. Your lessons are jam-packed with amazing information. I would recommend this course to anyone who blogs or otherwise writes for the Web. ~ Rosemary Jarrell

Three months after starting my freelance editing business, I knew I needed a website and blog but was too overwhelmed to set them up. Karen Cioffi's class, "Creating and Building Your Author Online Presence: Website Creation to Beyond Book Sales," looked like the perfect nudge I needed. And was it ever! Karen provides even more information than I'd hoped for. She is approachable, helpful, and knowledgeable, and not only did I learn what I knew I needed to learn, I also came away with new marketing strategies I hadn't even thought about—and that's saying something, considering my background in publishing. If you're even just thinking about writing a book someday, take this course now and start building your author platform! ~ Candace Johnson, Change It Up Editing and Writing Services

I just finished a four week on-line class with Karen Cioffi. She offers a tremendous amount of information and is available one-on-one support for any questions about blogging and the class assignments. I benefited from learning new terminology and new ways to use WordPress as well as how to improve my posts for SEO (search engine optimization). ~ Julaina Kleist-Corwin, timetowritenow.com
WEEKS AT A GLANCE:
Week One: An In-depth Look at Article Writing for the Content Writer (The nitty-gritty of writing optimized articles)
What is Power-Blogging / Content Writing
Article Content Properly Formatted and Optimized to Increase Search Engine Ranking and Website Traffic
How to Create Headlines That Increase Website Traffic and Conversion Rates
Just How Fast Can You Write an Article?
The Basics to the Proper Use of References and Quotes
Editing Your Work
Self-Editing Books and Articles: 9 Tips Checklist for Writers
9 Steps in the Final Stages of Self-Editing
More Self-Editing 'Odds and Ends' Tips
Bonus Section – Being a Writer
Note: Each lesson has an assignment.
Week Two: Super-Charge Your Blog Posts
Is Blogging Worth Your Time and Effort?
Keywords, Anchor Text, Tags, and Promotion
Four More Blog Posting Optimization Tips
Does the Length of Your Blog Post Matter?
Blogging Smart
Content Marketing - Shareability, Sharing, and Paying-it-Forward
Using Screen Shots in Your Blot Posts
Blogging and Conversion – How to Get More Juice out of Your Efforts
Blogging and Google Rankings – Do You Really Want to Use that Content in Your Blog Post?
7 Major Mistakes to Avoid When Writing Blog Posts
Blog Post Templates and Formats
Blog Post Template – The 8 Standard Components
The 5 Most Popular Blog Post and Article Formats
Graphics, Video, Animation, and Slideshare Presentations
What are Web Graphics?
Web Graphics Breakdown
Using Video
Using Animation
Slideshare Presentations
Using Content Curation
5 Reasons Why You Should Use Content Curation as Part of Your Blogging Strategy
6 Simple Steps to Using Content Curation
Guest Blogging
Best Guest Blogging Tips and Benefits
10 Quick Tips for Guest Blogging
Is Guest Blogging Still an Effective Link-Building Strategy?
Want to Guest Blog on a High Ranking Site? Get Out Your Wallet
Other Useful Information
Blog Comments – The Good, The Bad, and The Ugly
Two Warnings: Deleting Images and Use Images Carefully, They May be Copyrighted and You Could be Sued – Two Blogging Warnings
Video Included: Publishing and Optimizing a Blog Post
Slideshare Presentation Included: Using Screenshots in your Blog Posts
Week Three: Search Engine Optimization for Your Blog Posts and Articles
20 Basic Blogging and Search Engine Optimization Definitions and Tips
Super-charged Subject Lines
SEO Marketing and Backlinking –
Slow vs. Fast (or Ethical vs. Unethical)
How to use Trackbacks and Pingbacks Effectively?
Week Four: Website Optimization – Things you should know as a Content Writer
Introduction
Website Ranking – Basic Metrics [Elements]
Website Visitors and Visits
Inside Website Traffic Visit Lengths
More Ways to Rank Better with Google
20-Point Website Checklist
WordPress
About WordPress
WordPress Plugins
Bonus – The Writer Platform
What Is a Writer Platform and How Do You Create It?
The Bare-Bottom Basics to Creating Your Writer Online Platform
Week Four Special Report: Create Your Freelance Writer's List and Lasso Them In with 3 Super-simple Steps (Plus, lots more strategies to get clients and work)
This section is a 12-page (all content) ebook on creating a client list and finding work. It focuses on both local business and the worldwide (online) route. And, it gives lots and lots of practical strategies, tips, and resources.
Bonus Lesson: Create and Present PowerPoint Presentations and Repurpose Them into SlideShare Presentations for You and Your Clients
This bonus is a screen-sharing webinar on creating a PowerPoint presentation and uploading it to Slideshare. From there, you can upload it to your YouTube channel for the world to see.
These are three skills that will further cement your content writing skills and value.
ABOUT THE INSTRUCTOR: Karen Cioffi (https://www.articlewritingdoctor.com/) is a former accountant who is now a multi-award-winning author, ghostwriter, freelance writer, editor, and author-writer online platform marketing instructor. She founded and is editor-in-chief of Writers on the Move (a marketing group), and presents online writing and marketing workshops and webinars.
In addition to this, Karen's website, Karen Cioffi Writing and Marketing (https://karencioffiwritingandmarketing.com), was named Writer's Digest Website of the Week.
COST: $97, which includes weekly assignments and individual feedback from the instructor.
BUY NOW: Become a Power-Blogger and Content Writer in Just 4 Weeks: Learn to Write Professional, Properly Formatted, and Optimized Content as the Basis of a New Freelance Writing Business or to Add to Your Existing Services by Karen Cioffi (4 weeks, starting November 7, 2022). Limit: 10 students. Early registration is recommended.
This class is now closed. Please check here for our current schedule.
----------------
Notes: Upon successful completion of payment, your name, email address, and contact info will be submitted to your instructor. She will contact you via email with detailed instructions and assignments.
----------------
Additional Testimonials for Karen Cioffi:

Karen Cioffi knows her stuff! I sat in on her class and was extremely impressed by her course materials, website evaluations, and personal coaching with students. She knows a lot about making your website stand out from the pack—even an old pro like me learned a thing or two! She provided students with unique solutions personally tailored to their own websites that I would never have thought of. I highly recommend this course for those who are looking to build their online platform. Karen goes above and beyond for her students and is a fantastic mentor. ~ Angela Mackintosh, editor and publisher of WOW! Women On Writing

The last three weeks have been invaluable and this course has helped in so many amazing ways. Thanks for all the wisdom. I am learning a ton and feel so much more equipped to build my platform. Thank you so much. ~ Amy Crawford, PhD, LMFT Psychotherapist & Writer Specializing in Military PTSD

I so appreciate the help you've given me with this course. I found it to be very informative and easy to understand. Thank you so much for your help and patience. I feel I've definitely improved my marketing skills and created my own blog. Thanks again. ~ Susan Lapp-Mellott

Karen Cioffi-Ventrice is the go-to person for online marketing. She knows her stuff and does what she does with heart.
~ Carolyn Howard-Johnson, multi award-winning poet, writer of fiction, speaker and teacher

I'd like to add my thanks and appreciation. I will keep the PDF for future references. I have learned a lot in this workshop, and I appreciate the time you put into it. ~ Andrea

A huge vote of thanks and waves of appreciative applause for all the time, effort and enthusiasm you invested in this workshop. For me it has certainly been one of the highlights of this conference—so many thanks for sharing all your expertise so generously. I think there will be more than several better websites and promotional pages on the Internet after this.
~ Anne Duguid, MuseItUp Publishing Content Editor

Thanks so much for sharing your time and expertise in this workshop. It's vitally needed by authors today. ~ Karina Fabien, author

Thanks so much for offering this workshop this year. I learned so much! ~ Deb Hockenberry, author

Your PDF is a keeper and I will continue studying the lessons through the coming month. Your guidance and inspiration has taken some of the intimidation out of my non-techno abilities to shape my website (currently in languishing limbo) as well as my blog. Many Thanks for an Exciting Experience. ~ Kate Sender

Karen, Thanks for all this valuable information. ~ Beverley Eikli
----------------
Questions? Email Marcia & Angela at:
classroom[at]wow-womenonwriting[dot]com