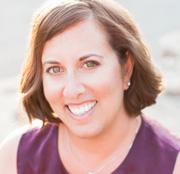 BLOG YOUR FICTION OR NON-FICTION BOOK AND REACH YOUR TARGET READERS
by Dorit Sasson
START DATE: This class is currently closed.
DURATION: 4 weeks
COURSE DESCRIPTION:
Is one of your dreams as an author to attract and connect with the right readers?
Do you want to increase your online visibility and ultimately your book sales?
This four-week course gives an in-depth understanding about how writers can blog their fiction or nonfiction book as part of building their platform. Agents and publishers want evidence that you understand your audience and market. You need a strategic plan how to reach those readers and blogging is a powerful way to build your platform. Students will receive critique of their work with time for questions.
Note: The introductory lecture will be offered via live tele-class which will involve teaching with discussion and Q&A. The remaining three lectures which will be in the form of handouts will be delivered via email. Students will submit their assignments and receive feedback entirely via email. The class recording will be posted within 24 hours of class date.
I am a very low-tech person having grown up before the age of IT and computer dependence. As a writer and artist I needed to expand my skills and learn how to enhance my blog and my online presence. Dorit's class was easy to follow and shared lots of information that I could use in expanding my platform. I learned how to write a meaningful blog post with enhanced keywords and how to be sure my blog was being seen by as wide an audience as possible. Her instructions are clear and she was always quick to respond with answers to my questions. Anyone looking to extend their online reach should take this course. ~ Renee Cassese, Renee is Writing

I was getting my manuscript ready for my publisher, and knew it was time to create a marketing plan, and knew that blogging a book was going to be part of the process and voila, "Dorit's Blog Your Fiction or Non-fiction Book and Reach Your Target Readers" appeared in my email inbox. I wanted to figure out how to use my current Journal Writing Power blog in building my book reader community. I wanted to learn more about how to maximize the blogging process to build my platform and increase book sales. I wanted to learn how to do more than blog chapters of my book. I got specifics on how to pull themes and details from my book and get them into keyword-friendly, niche reader-friendly blog posts. I got details on what elements to include in successful blog posts. I'm putting together a Blog My Book plan and schedule which includes outlining topic posts list that I came up with in class, doing guest post blog opportunities research and rereading my class lessons for additional ideas and pearls of wisdom. ~ Mari McCarthy of Create Write Now

I was not comfortable blogging. That may be an understatement. It was an experience I agonized over and I would have preferred to have a root canal. As a result of Dorit's coaching, I learned the differences between traditional journalling and blogging. I am more focused on refining the key words that will brand my blog to my book. Now blogging comes more naturally. I am brave enough to post my blogs and feel a sense of accomplishment when I do so. Many people have liked my blog posts, I have gotten comments as well as new followers. ~ Martha Grahm-Waldon, author of Nothing Like Normal

The Blog Your Memoir class was both informational and inspirational. The tips were great for the practical side of things and helped generate ideas for topics to blog about. I also like your idea of sharing your courage and the approach from working with your passion and the rest will follow. ~ Maureen Hinds, MFA

Before taking Dorit's program, I used to struggle with what story or blog post to share as well as how and where I would share it. It wasn't clear to me exactly what I wanted to communicate. I knew my listeners/readers would benefit from my personal story so they could connect with me and get how I would help them. I simply didn't know which story! So I didn't blog anything. I felt blogging my book was more of a chore than a labor of love. I lacked confidence in how I was communicating and felt I couldn't engage my target audience.

While listening to Dorit about how to blog my book, I began to unravel where my story would be of most value and what parts of the book to blog. I became inspired by blogging my book without having to wait until the book was published! I am now feeling more optimistic and confident about how to connect with my target audience as well as the difference my book content and story can make to those who read it. I have an increased awareness of how to blog my book. I'm so grateful Dorit created this program as it has been a tremendous help to get me unstuck and blogging again. Thank you, Dorit! ~ Maeve Crawford, The Soul Mate Catalyst
WEEKS AT A GLANCE:
Week 1: Niche Blogging vs. Niche Readers
We'll differentiate between niche blogging and niche readers and how they are both important for blogging your book. We'll get started with your first blog entry.
Assignment: Students will draft a blog entry based on a particular niche topic related to their genre.
Week 2: Ways to Engage Your Audience
We will learn and discover engaging ways to blog your content as part of your strategic blogging plan. We'll ensure that you're building your platform for the right genre and audience.
Assignment: Students will apply the strategies from week 2 to their blog entry and submit for review and feedback.
Week 3: Content Marketing Basics of Blogging Your Book and Beyond
By blogging your book, you allow your content to be seen on Google so you can draw more readers. Blogging your book helps you establish credibility and become an authority in the areas you want to be known for.
Assignment: Students will brainstorm a list of 20-30 potential blogging topics supporting their niche/expertise which are also based on the content of their book. We'll come up with "a blog your book" strategy that maximizes the content of your book without compromising on your blogging efforts.
Week 4: Blog Your book and Build Your Brand
We'll discuss what constitutes a personal author brand, and how to ensure the quality and consistency of the messaging.
Assignment: Students will complete exercises to get them thinking about their personal author brand. One blog entry will be submitted for instructor feedback reflecting the principles learned in class.
Materials needed: Having an active blog is recommended but not required. Instructor will provide all assignments and written materials including a weekly learning guide.
ABOUT THE INSTRUCTOR: Dorit Sasson is the founder of the Giving Voice to Your Courage website and global radio show. Her mission is to help authors and entrepreneurs give voice to their stories and the powerful messages that lie within their book by blogging as an engaging way to build their platforms. As a memoirist, blogger and copywriter, Dorit models vulnerability and authenticity that help break down barriers and allow others to weave their stories with content. Dorit is a regular contributor to the The Huffington Post. Her cultural memoir, Accidental Solder: What My Service in the Israel Defense Forces Taught Me about Faith, Courage and Love is a heroine's journey of how Dorit was able to find her own voice in a foreign, militaristic society.
COST: $139, which includes weekly assignments and individual feedback from the instructor.
BUY NOW: Blog Your Fiction or Non-Fiction Book and Reach Your Target Market, by Dorit Sasson (4 weeks, starting 10/6/2016) Limit: 15 students. Early registration is recommended.
This class is now closed. Please check out the current schedule here.