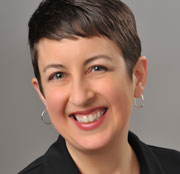 HOW TO BECOME A FREELANCE BOOK REVIEWER by Bernadette Geyer
START DATE: This class is currently closed.
DURATION: 4 weeks
COURSE DESCRIPTION: Are you the friend everyone turns to for book recommendations? Have you ever thought about book reviewing as a way into freelance writing? How do you start? What are the dos and don'ts of reviewing? How do you find markets for your reviews? In this four-week workshop, you will learn the basics of book reviewing, whether it's for print/online magazines or for your own blog. Participants are expected to respond to weekly assignments that will include writing short book reviews.
Love books and want to break into the field of writing book reviews? That's how I felt. This class provided me with a foundation with which to start, websites and blogs to inspire me, productive assignments and useful feedback. You won't be disappointed! ~ Valerie V.

Bernadette offers an insightful look at how to write and formulate a book review. She uses the latest information that focuses on the industry. Bernadette offers feedback and a willingness to answer your questions promptly. A class worth taking! ~ Jencey Gortney

If you're thinking of becoming a freelance book reviewer, this class can go a long way toward getting you started. From providing examples of book reviews to including information about book blogging, Ms. Geyer gives you a good background about how to become a book reviewer. Her helpful comments on weekly assignments are very instructive. ~ Susan A.

Bernadette was a wonderful and inspiring teacher; even on the internet she really connected with and brought together a vibrant writing community—not the case with all online writing workshops. I learned much about poetry through Bernadette's well planned exercises and readings, my own poetry was encouraged by Bernadette's thoughtful and imaginative prompts, and my writing and style improved by virtue of her feedback ~ Laurie S.

Bernadette's online poetry workshop was the first online poetry class I ever took. I was a little skeptical about how it would work but it was every bit as satisfying as sitting across the table from her and the participants. Bernadette is a gifted teacher: a careful and thoughtful reader, an imaginative creator of assignments that seduce you into writing with freshness and new vision, and extremely responsive. ~ Deborah Hefferon

I just loved the online poetry workshop! Bernadette's comments and feedback for my poems were very thoughtful, intelligent, and helpful. I also loved the assignments and the readings. ~ Jennie Ganz

I participated in my first online poetry workshop in 2011, a program offered by Bernadette Geyer for The Writer's Center in Bethesda, MD. Having done any number of face-to-face poetry workshops and classes by that time, I came to the program rather skeptical of the quality of feedback and interaction an online format would provide. However, I think largely due to Bernadette's artful crafting of assignments which stretched many of us past comfort zones and to her involvement in the feedback and comment process, I came out of the course finding it was one of the most useful poetry exercises I have done. My suspicion is that the quality of an online course is directly related to the quality of preparation and contribution the instructor puts into it, and Bernadette's was superior in all regards. ~ Shela Turpin-Forster

Ms. Geyer's online poetry class for the Writer's Center was stimulating and inspiring. She walked us through new forms, giving us useful examples and commentary from other poets. This pushed us as writers to try something new or to put a new twist on an old poem. Her feedback was always helpful and constructive, pointing concretely to lines, arrangements or word choices that strengthened the poems and often suggesting variations or edits to play with. ~ Kaya Adams
WEEKS AT A GLANCE:
Week 1 - Book Reviewing Fundamentals
What are the elements of a good book review? What is the difference between book reviews and literary criticism? Instructor will post themed handouts and links to effective book reviews.
Assignment: Students will write a short review of a book they read recently, and will submit the review for instructor feedback.
Week 2 - Book Reviewing for Print/Online Journals
What are the existing markets for book reviews? How do you find them? Instructor will post themed handouts and links with information on markets for book reviews.
Assignment: Students will write a short review of a literary journal or magazine they read recently, and will submit the review for instructor feedback.
Week 3 - Book Blogging
How do you start a book blog? Once you start one, how do you market it to readers and publishers? Instructor will post themed handouts and links to successful book blogs.
Assignment: Students will write a blog-style book review and submit it to the instructor for feedback.
Week 4 - How to Read for Reviewing
What is the difference between reading for enjoyment and reading to review a book? What are the ethical issues faced by reviewers? What are the realities of life as a book reviewer? Instructor will post themed handouts and links to relevant articles and interviews with reviewers.
Assignment: Students will write a short review of a book they did not like, and will submit the review for instructor feedback.
Materials needed: Workshop materials will be posted on a password-secure web site, and assignment/feedback correspondence will be conducted via emails between the instructor and students. Registered students will receive an email with the link and password on the first day of the workshop.
ABOUT THE INSTRUCTOR: Bernadette Geyer is a freelance writer and editor with more than 15 years of experience. She published an online book review zine for 15 years and has contributed book reviews to outlets such as Border Crossing, The Montserrat Review, and The Pedestal Magazine. Geyer is the author of a full-length poetry collection, The Scabbard of Her Throat, and a poetry chapbook, What Remains. She has served in the past on editorial boards of an independent press and literary journal, and has led workshops for The Writer's Center in Bethesda, Maryland. Her web site can be found at https://www.bernadettegeyer.com.
COST: $100, which includes weekly assignments and individual feedback from the instructor.
BUY NOW: How to Become a Freelance Book Reviewerwith Bernadette Geyer (4 weeks, starting 9/12/2016) Limit: 10 students. Early registration is recommended.
This class is now closed. Please check here for our current schedule.
----------------
Notes: Upon successful completion of payment, your name, email address, and contact info will be submitted to your instructor. Just before class begins, she will e-mail you with instructions on how to get started.
Questions? Email Marcia & Angela at:
classroom[at]wow-womenonwriting[dot]com