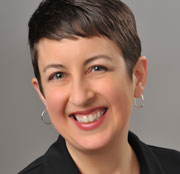 Simplify Your Book-Writing Process with a Book Style Guide by Bernadette Geyer
ONGOING: Starts Upon Ordering
DURATION: 4 sessions (1 session/week, but pace is adjustable)
LOCATION: Password-protected Website
FEEDBACK: Instructor Feedback when desired
COURSE DESCRIPTION: Want to save time in your book-writing process? Tired of trying to remember the breed of your protagonist's neighbor's dog? Frustrated by the editing process because you (and your editor!) find inconsistencies everywhere?
Whether you are writing fiction or nonfiction, a Book Style Guide will save you time and frustration in your process. In the early stages of writing your book? That's a perfect time to put together your Guide!
Participants will receive templates to fill out each week, which will result in a complete Book Style Guide by the end of the workshop. Participants will receive answers to questions about the materials and one-on-one feedback from the instructor.
I just wanted to let you know that your [Book Style Guide] class was terrific. It reminded me of things I'd forgotten and taught me things I wasn't aware of. ~ Marilyn Bostick

I've taken Bernadette's workshop twice and I'm waiting in the wings for the next one. There is no pressure, just information and inspiration. ~ Catherine H.

Bernadette was a wonderful and inspiring teacher; even on the internet she really connected with and brought together a vibrant writing community—not the case with all online writing workshops... ~ Laurie S.

This workshop (Writing About Place) helped me revise a novel. Bernadette provides strong, clear, timely feedback. I would love to take another four weeks with this same group! ~ Eileen G.

The Art of Revision was the perfect jump start to re-vision past poems. Bernadette fostered such a positive learning community that I continue to meet regularly with my classmates in a writer's group. ~ Katherine R.
WEEKS AT A GLANCE:
Week 1 - People
What are the key elements that should go into your Book Style Guide regarding the people mentioned in your book? A detailed presentation covers these elements and students will receive the first of four templates to fill out for their own Book Style Guide.
Week 2 - Places
What are the key elements of a Book Style Guide regarding the places mentioned in your book? A detailed presentation and template are provided for this week.
Week 3 - Things/Animals
What are the key elements your Book Style Guide must track regarding things and/or animals? A detailed presentation and template are provided for this week.
Week 4 - Formatting/Spelling/Sounds
What formatting elements are necessary to track in your Guide? Why should you be concerned with sounds? Did you realize there are a variety of "right" ways to spell some things? A presentation and template are provided for this week.
Materials needed: Participants should have a manuscript in the early stages that they are working on (fiction or nonfiction) that they can use as a basis for the Book Style Guide.
Upon purchase, students will receive an initial introductory email, in which we will discuss the pace you want to work at, as well as information about how to access the workshop website.
Workshop participants should be able to download PowerPoint Show documents to watch on their own computer. If this is not possible, alternative options can be discussed.
ABOUT THE INSTRUCTOR: Bernadette Geyer has more than 15 years of experience as a professional editor, copy editing dozens of books for publishers and authors, from fiction and nonfiction to poetry and anthologies. She has served in the past on the editorial boards of an independent press and a literary journal. Geyer lives in Berlin, Germany, where she works as a writer, editor, and translator. Her website can be found at https://geyereditorial.com.
COST: $125, which includes four sessions of online presentations, exclusive Book Style Guide templates to fill out, and individual feedback from the instructor.
BUY NOW: Simplify Your Book-Writing Process with a Book Style Guide with Bernadette Geyer (4 sessions, starts upon ordering)
----------------
Notes: Upon successful completion of payment, your name, email address, and contact info will be submitted to your instructor. Just before class begins, she will e-mail you with instructions on how to get started.
Questions? Email Marcia & Angela at:
classroom[at]wow-womenonwriting[dot]com