Lucia Macro is bringing sexy back to readers.
As executive editor at Avon/Morrow, Lucia oversees the HarperCollins romance imprint's digital-first line, Avon Impulse. Now, she's on the prowl for edgy and dreamy work for the romance format that publishes two new digital originals each week. Lovers of romance novels can have Avon books delivered to their favorite e-reading device with a simple click of the button. And romance writers? Here's an imprint looking for your work, and you don't need an agent.
Lucia shares with WOW! readers her journey in the publishing industry, the philosophy of Avon Impulse, and changes in the romance genre and publishing worlds, in general.
"When I first started at Avon, the company published a lot of contemporary romance, but that fell to the wayside as trends changed."
Background of an Editor
The lifelong New Yorker grew up in the Hudson Valley, attending Fordham University in the Bronx. A career as a journalist and law school tempted Lucia, but she took a job as an editorial assistant in a publishing house instead.
"I had no idea I could read books for a career," Lucia adds with a chuckle.
She worked on Berkley/Jove's Second Chance at Love line before editing for Silhouette, now operating under the Harlequin Desire umbrella.
When the opportunity to work on single-title publishing became available at Avon, Lucia made the move. Now, she works on all types of romance, as well as some commercial women's fiction.
"For me, it's interesting. When I first started at Avon, the company published a lot of contemporary romance, but that fell to the wayside as trends changed."
But Lucia thinks contemporary romance seems to be making a comeback.
And she—along with Avon/Morrow—has embraced the change.
How? By starting a digital original imprint.
"Starting Avon Impulse was a no brainer to us."
Going Digital First
"It's a crazy time, but we are really excited about it."
Lucia is referring to the March 2011 unveiling of Avon Impulse. Veteran romance novelist Katharine Ashe's A Lady's Wish was its first offering.
Lucia says the company saw an exciting opportunity to publish books into digital space and create digital work.
"Starting Avon Impulse was a no brainer to us."
Lucia lists multiple reasons. It's exceedingly important to remain competitive. Avon Impulse is able to publish books well and quickly. And it helps to offer the ability to publish electronically to writers. Plus, Avon can test boundary-breaking material without a lot of overhead.
"It's a win-win on every level."
Lucia views the Impulse publishing experience as a team effort. Authors are offered marketing and publicity assistance with the same team that works with mass market titles. Avon employees aid authors through editorial, cover, and copy phases.
"What I love about working here: we look at authors as partners, and we work hard to maintain that relationship."
And the publisher took the leap without making additions to the staff. Lucia oversees seven employees. Workers from other areas in Avon/Morrow occasionally fill in, too.
"We're all editing mass market, trade paperbacks, and non-fiction, too. We do it all."
But Lucia stresses that Avon Impulse isn't different, editorially, from other divisions.
It's important to have the same level of editorial quality, whether books are print or electronic first. As editors, Avon Impulse offers the same group of Avon employees. Lucia believes it's that kind of editorial relationship that's so important.
"It's [Avon Impulse] the same level quality as Avon."
Busy Publishing Schedule
The biggest challenge of publishing two new works weekly: time.
"It's a lot of work, and I give credit to the staff. They work hard. And work well."
When Avon Impulse first launched, one original, digital book was published each week. Now, two books are offered each week. Impulse books also have a short print run and are available as mass market books.
At first, a lot of different, original styles were published and were done well under the Impulse imprint. But currently, Lucia sees trends coming to the forefront.
While many Avon authors write historical and paranormal romance, Lucia seeks to find out-of-the-box, modern pieces for the Impulse brand.
"What I'm looking for is contemporary romance, usually full-length works between 55,000 and 80,000 words."
She notes that readers also like a strong series, so she's open to submissions fitting this parameter, too. Lucia likes how a series can create certain worlds and offer them to readers in a fast-paced time.
"It works well, especially in digital space, since readers don't have to wait so long for the next book to come out."
"It's really about relationships—romance. Erotica is about sex."
Today's Romance Genre
A readers' or writers' definition of the romance genre may vary, but Lucia believes that some elements people see as trends bear similarities to romance novels she read in the eighties. She finds it interesting that the contemporary romance trend with strong heroes is fashionable once more.
She says the super sexy hero has experienced a rebirth, thanks to the popularity of several subgenres, which helped bring back this missing element.
"It doesn't shock or surprise me. It's really about relationships—romance. Erotica is about sex. The level of sexuality has swung back and forth constantly."
And each subgenre has its place and mission. Historical romance has been and always may be the backbone of the genre. Although Lucia feels the pendulum is moving away from paranormal romance, she thinks the genre offers both readers and writers a payoff.
"It [paranormal romance] allows readers (and even writers) to pose a 'what if' question in a magical way. By definition, it's darker, so it allowed writers to explore deeper places in the reader's psyche."
"Do I see opportunities for writers? Yes. And it is competitive."
As the digital publishing frontier expands, Lucia stresses that there's always room to grow. She wants to expand contemporary romance offerings and would like to see new authors submit manuscripts.
"It's frustrating when things go to other houses, and I ask agents, 'Why didn't you send it to me?' And they respond, 'I didn't think you were looking for that.' But I am!"
She says it's important to build long-term relationships, keep sales growing, and expand to other genres.
A digital imprint makes it easier to reach those goals.
Lucia is hesitant to speculate where the future of digital publishing is headed, but she believes a "take-it-as-it-comes" attitude is healthy.
"Do I see opportunities for writers? Yes. And it is competitive. And that's only a good thing."

Avon Impulse Writer's Guidelines:
Avon Impulse (digital first) is seeking full-length novels of approximately 50,000 to 60,000 words.
The guidelines state:
Formatting choices are up to you. If we can read it, you can submit it.
No need to submit to a specific editor. If a specific editor has requested your manuscript, please let us know, and we'll get it to her.
No need to submit to a specific imprint, either; you'll work with the same editorial team.
You should receive an answer either way in about three months.
You don't need an agent.
Be creative! Be innovative! And don't hesitate to submit to Avon today by visiting: https://www.avonromance.com/impulse
Fill out the online submissions form at the link for all manuscript submissions. You will answer questions about your manuscript and attach a file to the form. Submissions are made electronically, using this online form.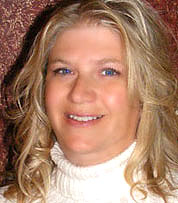 LuAnn Schindler is a full-time freelance journalist living on the eastern slope of the Nebraska Sandhills on a dairy farm with 200+ Holsteins. She currently blogs for The Muffin, the WOW! Women On Writing daily blog. Her work has appeared in the Pregnancy, 2: The Couples Magazine, Denver Post, Rural Electric Nebraskan, Absolute Write, in addition to other publications. LuAnn is a member of the International Food, Wine, and Travel Writers Association. She won a 2010 Nebraska Press Award for feature writing. Visit her website at www.luannschindler.com.
-----
Looking for more articles on romance writing? Check out these previous issues of WOW!:
Fall in Love with Romance Writing
What's Romance Got to Do With It?