I don't know about you, but home and garden markets constantly inspire me, and not just with writing ideas.
As I flip through the pages, I bookmark every interesting home and unique DIY project I can find, envisioning them in my future home. (Sometimes, I pretend to already live there, especially when my storage-locker-sized apartment starts getting to me!)
Happy submitting, ladies!
---------------------------------------------------------------------------------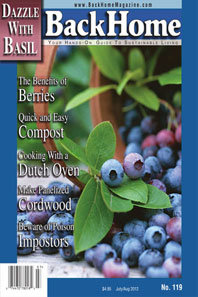 BackHome Magazine
Address: PO Box 70, Hendersonville, NC, 28793
Phone: 828-696-3838
E-mail: backhome2622@att.net
Website: https://www.backhomemagazine.com
Facebook: https://www.facebook.com/backhomemagazine
Circulation: 40,000
Frequency: Bimonthly
Special Issues: None
About BackHome Magazine
BackHome is a magazine that's literally changing the lives of its readers. It's changing the way we design and build our homes, prepare our food, raise and educate our children, earn our livelihood, and live our lives. Many say that BackHome has given them the knowledge and confidence to do much more for themselves and others. Since 1990, BackHome has been very much a hands-on and how-to publication, enjoyed by readers in fifty states and over twenty foreign countries.
What to Pitch
BackHome is a down-to-earth, how-to magazine whose primary purpose is to help people gain more control over their own lives by doing more for themselves. We are looking for interesting, lively, preferably first-person articles based upon actual experience in the fields of gardening, home construction and repair, workshop projects, cooking, crafts, outdoor recreation, family activities and vacations, livestock, home business, home-based and other education, and community/neighborhood action.
In general, we'll consider any article that will help our readers improve the quality of life—for themselves, their families, their community, and their environment.
What Not to Pitch
We seldom publish essays or basically philosophical contemplations. We also do not accept poems, single recipes, travel, or decorating.
Online Opportunities: No
Percentage Freelance-Written: 75%
Percentage of Freelance Pitches Accepted: 40%
How to Pitch
You can query or make submissions by e-mail. We try to answer queries within a reasonable time. You're welcome to send completed articles; but in most cases, sending a query in advance gives us a chance to help you develop the slant and focus we want for our readers. It also may save you the trouble of writing an article only to discover that we have a similar one in our files or have assigned the subject to someone else.
When submitting an article, please include your full name, address, and phone number. If you submit a hard copy, it's helpful if you can provide your manuscript on computer disk or transmit it by modem, but don't do so unless we request this—just let us know the possibilities.
A stamped, self-addressed envelope or your e-mail address will speed up our answers to your queries, and an envelope with correct postage is essential if you want your manuscript and photos returned. If you haven't seen BackHome, we strongly suggest you read at least an issue or two to get a better feel for the magazine before you try to write for us.
Where to Direct Pitches
Editor: Lorna K. Loveless: backhome2622@att.net
Lead Time: 5 months
Response Time: 2 weeks to 1 month (sometimes longer)
Pay Rate: $35/printed page
Payment Schedule: On publication
Kill Fee: 25%
Rights: First North American Serial Rights*
*We sometimes use second rights if its previous appearance was not in a major publication.
Photos/Art: We pay extra for good, clear photographs; high resolution digital images are preferable, but color prints or transparencies are okay. We return all original photos sent to us.
Payment Amount(s) for Photos/Art: $20 for each image used
Editorial Calendar: No calendar, fairly seasonal
---------------------------------------------------------------------------------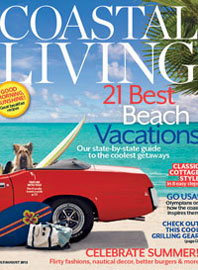 Coastal Living
Address: 2100 Lakeshore Drive, Birmingham, AL 35209
Phone: 205-445-6007
Fax: 205-445-8655
E-mail: marnie_walling@timeinc.com
Website: https://www.coastalliving.com
Twitter: https://www.twitter.com/coastalliving
Facebook: https://www.facebook.com/coastallivingmag
Circulation: 650,000 (3.9 million readership)
Frequency: 10 times per year
About Coastal Living
If you harbor a passion for life on the water, Coastal Living is your ultimate must-have resource. You'll find it all here: decorating ideas that bring a breath of the shore inside your home; local color from your favorite waterfront communities; dream destinations; tempting seafood and other recipes; the best in coastal news, products, and events; and much more.
What to Pitch
There are five sections freelancers can write for: home and design, travel, food, healthy living, and environmental stewardship. The best place for new writers to break in is through the "So You Want to Live In" column (https://www.coastalliving.com/lifestyle/so-you-want-to-live-in/).
Coastal Living looks for the complete package—a strong headline, sidebars, and scouting shots are a definite plus.
What Not to Pitch
Spa stories, how-to pieces, or book reviews. Also, don't send full manuscripts; only well-developed ideas will be considered.
Online Opportunities: Coastal Living's online content is produced in-house; but if your piece includes a strong web component, be sure to mention this in your query.
Percentage Freelance-Written: 40%
Percentage of Freelance Pitches Accepted: 10%
How to Pitch
E-mail your pitch to the appropriate editor. Make sure your query is clear and concise, and include why you feel the article is a good fit for Coastal Living.
Where to Direct Pitches
Homes & Gardens: coastalhomes@coastalliving.com
Travel: Jacquelyne Froeber, travel editor: jacquelyne_froeber@timeinc.com
Food & Entertaining: Julia Rutland, senior food editor: julia_rutland@timeinc.com
Community/Personal Profiles, Healthy Living, and Environmental Stewardship: Marisa Spyker, associate features editor: marisa_spyker@timeinc.com
Lead Time: 4 to 6 months
Pay Rate: $1 a word + agreed-upon expenses
Payment Schedule: On acceptance
Kill Fee: 25%
Rights Purchased: First Serial Rights
---------------------------------------------------------------------------------
Fine Gardening
Address: 63 South Main St., PO Box 5506 Newtown, CT 06470-5506
Phone: 800-309-3853
Fax: 203-270-6753
E-mail: fg@taunton.com
Website: https://www.finegardening.com
Twitter: https://twitter.com/finegardening
Facebook: https://www.facebook.com/FineGardeningMagazine
Frequency: Bimonthly
Special Issues: Five or six released each spring/summer. Titles/subjects vary.
About Fine Gardening
What makes Fine Gardening unique is that all articles are how-to in nature and written by fellow gardeners and designers. It is our mission to inspire, inform, and assist aspiring and experienced gardeners with thorough, hands-on technique, plant, and design information.
What to Pitch
Fine Gardening is a hands-on magazine for avid ornamental gardeners. We welcome proposals from gardeners, horticulturists, and garden designers who would like to share their experience with our readers.
Features: Each issue of Fine Gardening features a mix of highly-focused well articles pertaining to garden design, ornamental plant profiles, and horticulturally sound gardening techniques. An issue may also include articles on topics such as garden tools, pests and diseases, and other garden-related matters. Article content should appeal to both beginning and experienced gardeners. Accurate common and botanical names, USDA Hardiness Zones, and cultural information must be provided for all plant profiles. While most of the articles in the well are staff-assigned, we do, on occasion, publish unsolicited manuscripts.
Departments: We regularly publish a mix of shorter department pieces that focus on design, techniques, and plant information. These pieces are most often staff-assigned, although Tips, one of our most popular departments, is reader-written.
All articles are written in first person and based on first-hand experience. The tone of the text should be friendly yet informative. The style should be conversational—that of one gardener sharing information with another, as they walk through the garden together. Authors and editors collaborate on the development of an article outline prior to assignment. Photographs are journalistic in style, shot to illustrate the key points of each article.
What Not to Pitch
All Fine Gardening stories are how-to in nature. We do not publish general garden profiles or essays. In other words, we're more interested in why you did something than in what you did.
Online Opportunities: None at this time
How to Pitch
We prefer detailed query letters to manuscripts. Be sure to highlight the key points of your story idea and tell us about your experience with the subject. Our editors collaborate with authors to finalize a story outline before any assignment is given.
If you would like to propose an article, please send a brief query explaining why the subject would be of interest to our readers. Be sure to highlight the key points to be covered in the article and enclose any snapshots, sketches, or other materials that will help us evaluate your proposal's potential. Please do not send negatives or original transparences with an unsolicited proposal. We prefer that a proposal precede the development of any manuscript.
We accept proposals year-round but make most of our decisions in fall and early winter. This is the best time to submit a proposal.
Where to Direct Pitches
Send your proposals to: Fine Gardening, P.O. Box 5506, Newtown, CT 06470-5506.
Response Time: Normally eight to ten weeks, but may be longer in spring and summer because of the staff's busy travel schedules during those seasons. (If at any time you have a question regarding the status of your proposal or story, please call our editorial assistant, Jillian, at 800-309-3853.)
Pay Rate: Pays between $100 to $200 per page for a feature article, and $35 to $400 for department pieces, depending upon length and complexity.
Payment Schedule: The fee is paid upon acceptance of a publishable manuscript and signed freelance agreement. Please note that by signing a freelance agreement with you we do not guarantee publication of your article.
Rights Purchased: At Fine Gardening, we purchase the following rights:
The right to be the first magazine to publish the article.
The right to reprint the article in one or more of our anthology books.
The right to use portions of the article in materials promoting Fine Gardening or The Taunton Press.
The right to publish the article on our Fine Gardening website.
Payment Amount(s) for Photos/Art:
1/16 page - $50
Front Cover skybar - $65
1/8 page or smaller - $75
¼ page or smaller - $125
½ page or smaller - $175
Less than full page to ½ page - $225
Full page - $275
Full page plus 1/3 page - $325
Back cover - $325
Front cover - $525
---------------------------------------------------------------------------------
Organic Gardening
Address: 400 South Tenth Street, Emmaus, PA 18098
Phone: 610-967-7711
Fax: 610-967-7722
E-mail: og@rodale.com
Website: https://www.organicgardening.com
Twitter: https://www.twitter.com/ogmag
Facebook: https://www.facebook.com/organicgardening
Frequency: Bimonthly
About Organic Gardening
Organic Gardening is the world's leading source of information on how to design, plant, and tend a home landscape full of flowers, food, and herbs.
We focus on making the process of gardening without synthetic chemicals fun and easy. We provide how-to information on all aspects of chemical-free gardening for gardeners from organic producers to ornamental landscapists.
We aim to be an essential resource for any gardener. We provide gardeners with the most current and authoritative information available. We serve enthusiastic gardeners of all levels—from novices to lifelong participants—whether they garden on their patio or the back forty. We help gardeners to fulfill their desire for fresh food, a lively and beautiful yard, and a satisfying experience of working in harmony with nature.
What to Pitch
Editorial provides advice, practical information, and stories to inspire and empower gardeners of all skill levels to find success in their chemical-free gardens.
Our articles are useful and authoritative because the writers we publish have first-hand knowledge of the subjects they write about. If you have devised a specific technique that's worked in your garden, have insight into the needs and uses of a particular plant or small group of plants, or have designed whole gardens that integrate well with their environment, and if you have the capacity to clearly describe what you've learned to other gardeners in a simple yet engaging manner, please send us your article ideas.
What Not to Pitch
We do not publish fiction or previously published articles.
Online Opportunities: No online freelance opportunities at this time.
How to Pitch
If you have an idea you believe fits our editorial focus, send us a one-page pitch that will grab our attention in the same manner you intend to hook our readers with. Briefly explain why your idea is uniquely suited to our magazine.
Tell us about the visual content of your idea. (What photos or illustrations would you suggest be included with your article to get your ideas across to readers?) If you have photographs, please let us know in your pitch.
Do not send finished manuscripts or photographs. If we're interested in your idea, we'll contact you for more details. Please include previously published samples of your writing along with your query letter.
Unfortunately, we don't have time to respond to most queries; if you don't hear from us after three months, your query was not accepted.
Where to Direct Pitches
Send your proposals to: Organic Gardening, 400 South Tenth Street, Emmaus, PA 18098, or e-mail to Therese Ciesinski, managing editor: therese.ciesinski@rodale.com
Lead Time: 1 year
Response Time: 2-3 months
Pay Rate: $0.50 - $1.00 per word
Payment Schedule: On acceptance
Rights Purchased: All rights
---------------------------------------------------------------------------------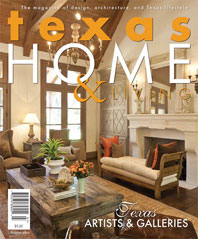 Texas Home & Living
Address: 13581 Pond Springs Rd., Suite 450, Austin, TX 78729
Phone: 512-381-0576
Fax: 512-331-3950
E-mail: bronas@pcinews.com
Website: https://www.texashomeandliving.com
Twitter: https://twitter.com/texashomeliving
Facebook: https://www.facebook.com/pages/Texas-Home-Living/165624970137526
Frequency: Bimonthly
About Texas Home & Living
Texas Home & Living focuses on a comprehensive look at design and lifestyle in Texas. Not only do we bring you fabulous homes from across the state, but we also explore food innovations and design, feature expert insights on antiques, an inside look to the states most distinguished designers, exciting and notable events, and much, much more.
What to Pitch
Queries should be limited to lifestyle topics, personality profiles, gardening features, and Austin area home profiles.
Percentage Freelance-Written: 75%
How to Pitch
We always welcome inquiries from qualified freelance writers. Interested parties should submit a resume and published clips.
Where to Direct Pitches
Editorial Department: Brona Stockton: bronas@pcinews.com
Pay Rate: $200 flat rate
Payment Schedule: On publication
Editorial calendar: https://www.texashomeandliving.com/calendar/
---------------------------------------------------------------------------------
If there's a market you'd like to see featured in a future issue of WOW!, feel free to e-mail me your suggestions: info@krissybrady.com. Consider me your very own Lois Lane (but way nerdier!).
About Krissy Brady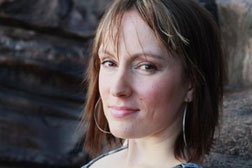 Krissy Brady is the owner of Krissy Media Ink, a blog dedicated to simplifying the writing life. She's also an e-book writer for Sterling & Stone, specializing in e-books for indie authors. Like most women, she wants to have it all . . . but first needs to figure out what that means. Keep in touch with Krissy on Facebook and Twitter for the latest writing-related information.