Body Pampering Massage Oil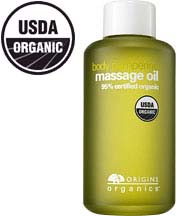 Mmm... What is better than a good massage after hours hunched over the keyboard hidden away from human contact? Body Pampering Massage Oil from Origins will aid massage while leaving your skin supple but not greasy (jojoba is said to mimic the natural oils of your skin). This completely organic jojoba oil also contains organic fennel, sage and chamomile and can be used as an after-bath moisturizer.

To Love You Photo Cube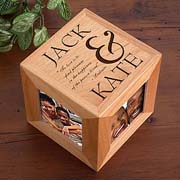 You could carve your initials in the bark of the local kissing tree, or you can get this smart-looking keepsake box. PersonalizationMall.com offers this 4x4inch cube that can be engraved with your first names on top. Since it's also a photo frame you can add four pictures to personalize it even more. This box will go easily with décor at home or work.

On Writing Romance: How to Craft a Novel That Sells
Have you ever tried your hand at writing romantic fiction and found your sizzle come up short? Pick up On Writing Romance: How to Craft a Novel That Sells by Leigh Michaels. This all-around guide will take you through the history of romantic writings, how to develop your plot, writing unforgettable endings and the how-tos of presenting your romance novel to a publisher.

Booty Parlor Dust-Up Kissable Body Shimmer

It's edible, you put it on your body and it comes in three colors. Victoria's Secret's Booty Parlor Dust-Up Kissable Body Shimmer will turn you into one shiny piece of edible bling. Not only will you shimmer, but taste good, too. "Punch drunk pink" tastes like cotton candy, "don't call me honey" tastes like, you guessed it, honey, and "cruisin for a bronzin" tastes like cinnamon.

Love in Verse: Classic Poems of the Heart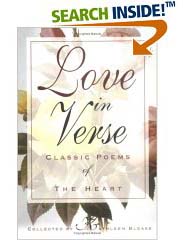 Whether you use Love in Verse: Classic Poems of the Heart for inspiration in your love life or inspiration in your writing is completely up to you (why not try it in both?). This compilation of love poems spans both modern and classic authors and offers many different styles of romantic verse. Take turns reading these poems to each other to keep the romantic fires burning long after Valentine's Day or use the poems as springboard for a new romantic short story or novel.

Pajamagrams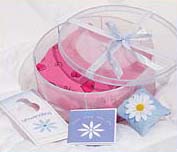 So this is the website you accidentally leave on your computer for your husband to find (everyone needs a hint every once in a while, right?) Pajamagram.com offers a large line of pajamas that range from cozy to coquettish. The pajamas are delivered to your door in a sheer hatbox with a "Do Not Disturb" sign and a lavender sachet.

What do you think about our must-haves? Do you have items you dream to own? We'd love it if you'd share with us and our readers. Drop us a line. Let's continue to help inspire each other to reach our dreams!