s writers, we've all questioned what it takes to write a successful article or book, but once we've accomplished that we are faced with more 'getting published' options than ever before. That's the reason WOW! has chosen The Self-Publishing Travel Guide theme for this month, and other specific publishing option themes previous to this.
I wanted to locate a special author with experience in the various options and having the ability to clearly define our choices, consequences, etc.--educating us for success. Good as that sounds, I wanted even more; she should exude professionalism, backing her wisdom with credibility. My search ended when I found Arlene.
She exemplifies how to keep your options open. Arlene is a lady of integrity, completing her work wholeheartedly--even if the circumstances become frustrating and difficult. Her work can be done under fire and in peaceful conditions. I bring this up because while Arlene offers great guidance and information; it is of little value if we don't have our work ethics in place.
That being said, make sure your printer is on and let's get started.
WOW: Arlene, we want to welcome you to WOW! and thank you for your willingness to share your wisdom and experience. Let's start with the beginning of your travels through the writing industry. When did the writing bug get to you?
ARLENE: Oh, I would say when I was about nine years old. I started out by writing articles for my grammar school newspaper.
WOW: From a grammar school newspaper to your "Writeway Editing" website, you have a true lifelong career. That's great! Obviously, you used the time to hone your skills and along the way you developed a love of editing. How did you get involved in this end of the business?
ARLENE: When I was in college, my close friends were aware that I always earned excellent grades on the papers I wrote for my literature and writing classes, and several asked me, as a favor, to edit their term papers and theses for them. I enjoyed doing it, and didn't charge them, of course.
After I graduated from college and started writing for newspapers and magazines, I subscribed to Writer's Digest. Then it occurred to me, as I read ads by professional editors looking for business, that I might be able to supplement my income as a writer and elementary school teacher by being a professional editor. Slowly, I built up a clientele, from my ad and through word of mouth, and I now have a successful editing business.
I love editing other people's novels, non-fiction books, etc., and have learned a great deal from reading them. I have also worked part-time for several publishing companies over the years, but gave that up because there just wasn't time for everything, and I prefer working with individual writers.
"I know how it feels to be on the other end,
having received some feedback from editors…"
WOW: You've made an excellent point. We may love doing various things, but there is a wisdom that determines when we're spreading ourselves too thin.
We're curious, the sometimes not-so-kind internal editor is the bane of a writer's existence and sometimes leaves us feeling beat up. When you edit, how do you give the needed criticism and not finish the poor writer off?
ARLENE: Interesting you should ask that question. Just this week, I received an e-mail from one of my clients in which he said: "I very much like the way you give criticism. You don't soften what you say so that I miss what you mean, yet you aren't cruel."
As a writer, I know how it feels to be on the other end, having received some feedback from editors that really stung. I try to treat my clients the same way I want to be treated, with dignity and respect. I give them constructive criticism, not comments that put them down condescendingly, as some editors have been known to do.
WOW: What a well-deserved and great compliment your client gave you.
Arlene, we'd like to shift over to the various publishing options available today. Diversity has ruled when it comes to your being published. Tell us what choices you've experienced.
ARLENE: I've used agents to send out my material for me, I have submitted directly to publishers, and I have self-published.
"Reviews are definitely one of most
effective ways to sell books…"
WOW: Now, that's what you call keeping your options open. Is one preference always better than the other is, or are there extenuating circumstances that make being well educated about our alternatives a necessity?
ARLENE: In my own case, I have found that submitting to publishers directly, and also self-publishing, have gotten better results than working with an agent, but there are many writers who have had great success finding the right agent, who helped them get their books published, so I certainly wouldn't say that one preference is always better than the other.
WOW: Nothing beats experience, when we learn from it.
We all know, whether picked up by a publishing house or self-publishing, the author has a lot of responsibility to promote her book and herself. How valuable are reviews? Who can write them? What is the optimal way to secure premium reviews?
ARLENE: Reviews are definitely one of most effective ways to sell books, along with appearing on a national (or even a local) TV show and popular local radio programs.
The best way to get reviews is to do extensive research on the type of publications for which your particular book would be suitable, and to send these publications a press release. Start out with your local newspapers, especially the smaller ones that are often hungry for news about people living in their circulation area. Other suggestions:
Read every writers' newsletter you can find on the Internet. A number of them have reviewers on staff that enjoy writing reviews and are very good at it, and although most reviewers prefer to receive a copy of the book, some will accept a PDF file.

"You have to

target

your audience."

If your book is non-fiction, search out suitable consumer publications. For example, several of my books have been on parenting topics, and I sent out a press release to every parenting magazine I could find. (There is an excellent website, PPA -Parenting Publications of America - that gives contact information for a network of parenting magazines published in just about every city in the US.) I sold hundreds and hundreds of books because of reviews in numerous magazines on the PPA list. Another example, one of my editing clients, who self-published a book on cycling across the U.S., has had reviews in cycling magazines and sells her book in bicycle shops. You have to

target

your audience.
If you can afford it, hire a good PR person who will do the work for you, but always make sure to get references from writers who have used the services of the PR person or persons you are considering. As in any other field, there are publicists who charge a lot, make a lot of promises, and end up doing very little for you.

One publicity firm I highly recommend is Event Management Services, Inc. Their e-mail address is: mfriedman@emsincorporated.com. Contact person: Marsha Friedman.

Another is KBS Promotions (non-fiction only):
Kate@KSBPromotions.com. Contact: person: Kate Bandos.
"Try to get other websites to sell your books
by offering to link theirs with yours."
WOW, grins: Don't stop there. We'd love to see your list of promotional tips.
ARLENE: Happy to…here you go:
Set up a website, and give out your website address to everyone with whom you come in contact, and make sure you have a direct link to Amazon.com and your publisher on the site.
Try to get other websites to sell your books by offering to link theirs with yours. Amazon.com does this and so can you.
Whenever you appear on TV or radio, or write an article for publication, give out your website address.
Include a press release, flyer, or bookmark about your book in every piece of snail mail you send out."
Include the name of your book and your website at the end of every e-mail you send out. Have this be part of your standard signature.
Make the most of the Internet, especially the search engines, to find appropriate publications that might be interested in knowing about your book. Let's say for example, you have written a book for children about zoos in the U.S. Go to any of the search engines (especially Google) and type in Magazines ("zoos in the U.S."). You will be amazed at how many references come up. Send these publications a press release.

"Make the most of your local resources…"

Subscribe to writers' newsletters that will come to you as e-mails. They are chockfull of helpful information about book promoting and marketing. As a subscriber, you can announce the publication of your book, and ask to have your book reviewed and to be interviewed. A Google search will take you to many writers' newsletters and websites.
Make the most of your local resources - newspapers, the public library, radio stations, local TV, community centers, etc. Most hometowns are very receptive and proud of local authors. Send out press releases with a letter saying that you will be happy to speak to classrooms, that you will appear at school book fairs, libraries, churches and synagogues, etc.
Always have a good photo of yourself handy because newspaper editors and/or columnists usually ask for one. Make sure your book is visible in the photo.
Ask your friends in other cities to hype your book to their local papers. Many of my friends were kind enough to do that; consequently, I had write-ups in towns I had never even visited (and in some case, never even heard of!).
Inform non-profit organizations - schools, libraries, churches and synagogues -- in your area that if they want to sell your books, you will give a percentage of the profits earned to their particular cause.

"Ask your friends in other cities
to hype your book to their local papers."

Try to team up with another author to mail press releases and other promotional material (this works especially well in the case of non-fiction books) because the cost of postage can get out of hand. I shared expenses with a woman I met on the Internet who had written a book on a subject similar to mine, but they were different enough not to be competitive.
Make sure your press release gives enough information - especially exact ordering information -so that if a publication wants to do a write-up, they will be able to do so, even without reading the book. This is known in the business as a "fake review." When I sent out press releases promoting my grandparent books for holidays, especially Mother's Day, Father's Day, and Grandparents' Day, I was surprised at how many newspapers and magazines ran my press release word for word, perhaps, in many cases, as a last minute fill-in.
This is known in the business as a "fake review."
WOW: We appreciate the work you put into sharing points with us that are worthy of printing out and checking over to make sure we're tapping ever promotional avenue we can.
Your book, The Simple Touch of Fate, is close to your heart and you've invested a great deal of yourself making it worthy of publication. So, which road did you choose to take getting it into the hands of readers?
ARLENE: Yes, it is very close to my heart - my favorite of all the books I have had published, because although it has its share of humor, it is basically a very touching, inspiring book that gives people hope and faith. As to which road my co-editor and I took to get it into the hands of the readers, except for sharing mailings with other authors, we used ALL OF THE ABOVE!
WOW laughs: There's no better advice a person can give than the advice they use in their own lives.
You collaborated with Brenda Warneka, a lawyer, how did that work out…for both of you? Would you do that again?
ARLENE: ABSOLUTELY. In fact, we are working on our second Fate book. Actually, we met on the Internet, as Brenda's was the first story I received. She lives in Arizona and I, in Chicago, but we worked very well long distance by fax and e-mail. A big bonus is that we have become very close friends - as have our husbands. We visit together several times a year.
"…there are many other venues
besides bookstores."
WOW: When self-publishing, how can an author triumph over the challenge of being picked up the booksellers?
ARLENE: It isn't easy! However, there are many other venues besides bookstores. Brenda and I have sold books at coffee cafes, book fairs, libraries, social club luncheons, inviting people to book signing parties in the hospitality room of my apartment building, speaking at book clubs, etc. I have even sold many books at the Curves fitness center where I work out. I have often heard it said, and I believe it is true, that the worst place to sell books is at bookstores!
WOW: Many suggestions for increasing book sales include contacting book clubs and writers' groups. That can prove more easily said than done. Do you have any tips for getting those lists and not being accused of spamming, at the same time?
ARLENE: No, I do not, but I sure would be interested in finding out how others do it!!!
WOW: Okay, readers, anyone out there willing to do what Arlene and so many others have done for all of us? Anyone have a technique for accessing book clubs and writer's groups? Arlene and WOW! would love to hear from you. Feel free to contact editors@wow-womenonwriting.com or jean@wow-womenonwriting.com for the blog.
Besides the brick and mortar type, we can find online bookstores including Amazon.com, Barnes & Noble.com. What approach would you recommend when approaching the online booksellers?
"…the author has to be the biggest promoter of…her book…"
ARLENE: Most of the time, your publisher will do this, even if it is a self-published book. If this is not the case, write to Amazon and B&N directly. They are always interested in new books, and once your book is listed on those two online giants, you will find your book turning up on online bookstores all over the Internet. At least, this has been my experience.
WOW: Does it take a particular type personality to take the self-publishing path? In other words, are there certain writers that would do well to strictly go with the traditional publishing houses?
ARLENE: Yes, I believe it does. Although as mentioned before, the author has to be the biggest promoter of his or her book, even when published traditionally. However, being published by a traditional company will give you a much better chance of getting your book into bookstores, being able to do signings in bookstores, and the media will be far friendlier to you than if you are self-published.
There is a reason for this: Many (though certainly not all) self-published books simply are not of the same high quality as traditionally published books, because they have not been professionally edited, and bookstores and the media are reluctant to take a chance on stocking and/or giving them attention.
Unfortunately, some really poorly written self-published books have given the whole area of self-publishing a bad name. It is even harder to get your book into a bookstore if it is POD (published on demand) because with very few exceptions, POD publishers do not give bookstores a return policy, and bookstores simply can't afford to operate without being able to return unsold books.
"…a self-published book
can remain in print indefinitely."
However, your question about self-published vs. traditional is not always a choice. The vast majority of writers who self-publish do so because they cannot find a traditional publisher interested in their book. Others self-publish, however, because they want to maintain control of their book, and hope that, eventually, the book will be picked up by a traditional publisher (as many are), or because they do not want to have to deal with the fact that the average shelf life of a traditionally published book is only 3 months, whereas a self-published book can remain in print indefinitely.
In my own case, one of my self-published books (That's What Grandparents Are For), was picked up by a fine traditional publisher, Peel Productions, and has sold very well. In the case of The Simple Touch of Fate, my co-editor and I decided to self-publish with iUniverse because the traditional publisher with whom we had a contract ran into financial problems. We saw the handwriting on the wall, so to speak, and terminated our contract. Not willing to go through the whole querying and waiting process again with traditional publishers, we decided to sign on with iUniverse, and have never been sorry. They put out a beautiful book for us and have been wonderful to work with.
WOW: That's great! We always love to hear the success stories.
I've read that one of your favorite authors is Ann Rivers Siddons, why? What has been her greatest gift to you -- was it to you as the reader or the writer?
ARLENE: Oh, wow, WOW, now you've got me. I don't think I can answer that question any more than I could say why I like my favorite music or paintings.
Ann Rivers Siddons' writing just speaks to me. I love her descriptions of the South, her story lines, and her fascinating characters. Her gift to me has been as a reader, not a writer, because I do not write fiction. However, anyone who does could learn a great deal by reading her books - and she has written many.
"Don't let rejection discourage you…"
WOW: Thank you for contributing to WOW! and enriching our readers; it has been educational, that's for sure, but a joy as well. Arlene, what parting words of wisdom would you like to share?
ARLENE: Don't fret and go into a depression every time you get a rejection, as some writers I know do. Don't let rejection discourage you to the point where you give up. My very first book was rejected 49 times and I was truly about to throw all copies of the manuscript into the trashcan. Three days later, I received offers from two different publishers. I accepted the offer from the largest, most well-known company of the two - Delacorte Press/Delta. And guess what? I worked just as hard to promote that book as I have my self-published books! A big, and often very disappointing misconception, is that the well-known traditional publishers send all their authors on whirlwind publicity tours, and are able to book them on Oprah and Good Morning America, etc. Not so!
Last, but not least, there are times when a book simply is not well written enough, or the story or subject is not interesting enough, to be published. If you are getting numerous rejections, ask a couple of people to read it - not your mother or your spouse or your Aunt Jane. Send it to a professional editor, or even to someone at work whose opinion you respect. During my 25-plus years as a freelance editor, I have received many wonderful books that should, and have been, published, but I have also received some that do belong in the trashcan. We all think our children and grandchildren are beautiful and wonderful. Some are; some are not. Same with our writing.
Joining a writer's critique group at the library or taking a writing course at a community college can teach you a great deal about your writing.
WOW'S closing comments: You have certainly been a gracious guest and we appreciate the gifts you have shared with us today. We wish you continued success with The Simple Touch of Fate in every possible way. Please keep in touch.
ARLENE: Thank you very much for giving me this opportunity. Your website is wonderful, so you should call it WWOW (Wonderful Women on Writing (LOL).
---------------
Arlene Uslander: Author of 14 books and over 400 published articles in major publications, is an award-winning journalist and a free lance editor. Her essay on self-publishing was included in The Writer's Handbook, 2004, featured as one of "50 valuable essays by America's greatest writers."
Her most recent book, co-edited with Brenda Warneka, The Simple Touch of Fate, is an anthology of true inspirational stories written by people all over the world (including several of their own stories) about how "Fate" has touched their lives in a profound, even life-changing way.
For ordering information about the book, which has received rave reviews, visit the Fate website: www.thefatesite.com
Arlene's editing website is www.uslander.net
---------------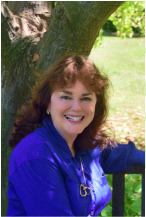 Beryl Hall Bray is co-founder, past co-editor and co-publisher of WOW-WomenOnWriting.com. She is a Southern California freelance writer focusing on interviews, book reviews and working on her novel. Copyright 2007 Beryl Hall Bray. All rights reserved