Featured Manuscript Editing Service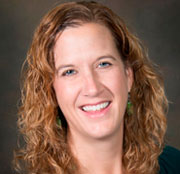 CHILDREN'S NOVEL DRAFT EDITING PACKAGE (For Novels for Children Ages 9-12) by Margo L. Dill
ONGOING: Starts Upon Ordering/Scheduling
When you purchase the children's novel draft package, you are seeking advice on a manuscript that is meant for middle-grade readers which is typically ages 8 or 9 to 12 or 13. (If you wrote a young adult or adult novel, you should purchase the other draft editing package!)
Margo will email you to schedule when your package will start. You should purchase in advance of your deadline, so you can be added to Margo's schedule, or you can email her to discuss your needs before you purchase at margolynndill@gmail.com or margo@wow-womenonwriting.com.
PACKAGE DESCRIPTION: When you type "The End" at the completion of your manuscript, you feel a sense of accomplishment and often relief. But soon questions arise of what to do next. If you are looking for someone to help you, Margo Dill, author and editor, offers a novel draft editing package to help children's writers who are looking for someone to read their entire manuscript in a short amount of time and offer feedback on the whole project.
Are you lost on how to turn your draft into a published book? Are you too close to your story? Do you need someone to read the whole manuscript and give you some suggestions—what is working and what is not? Margo can help! In this package, she will:
Read through your draft (up to 65,000 words)
Create a bullet point list of what works in the draft and what doesn't
Write at least a one-page letter on suggestions for revision and what to do next
Schedule a 30-min Skype or WhatsApp call or a phone call meeting to discuss suggestions and answer questions on Margo's feedback
25 percent off on future services on this manuscript only (no expiration date)
For WOW! writers only, this package also comes with a page of technical edits. Margo will list errors to look for in your manuscript that she noticed while reading. WOW! students can use this guide to edit their manuscripts and fix their common errors.
I've recommended Margo to all of my writing friends and colleagues. There's nobody else I'd send my work to. I hired her to critique my middle-grade historical fiction manuscript. She pointed out the positives, but she also told me what I needed to hear if I ever wanted my manuscript to get published: the story needed major revisions. However, Margo gave me specific suggestions for scenes to add and some guidelines to help me map out the story. My manuscript was 27,000 words. I scrapped most of it, built it back up, and now it's 50,000 words long. I just got her critique on my rewrite (yes, she's so good, I hired her again) and will spend the next couple of weeks tweaking it. (Margo notices every tiny detail along with keeping the large picture in mind.) Because of Margo Dill, my manuscript is now a compelling and heartfelt story... and eventually it will be a book. ~Sioux Roslawski

Margo Dill provides me with excellent and thorough feedback for my middle grade novel. She pinpointed a few key improvements I could make about pacing and stakes that significantly improved my work. Her analysis was thorough and insightful. ~Sylvia Liu

If you need help with your manuscript, I highly recommend Margo. After a devastating rejection, I reached out to Margo at Editor 911, and she came to the rescue. Purchasing the Novel Draft Package is the best money I've ever spent on my writing. The price was affordable, Margo was accommodating - even though I live overseas, and she managed to fit me into her schedule within the month. After reading my entire manuscript and providing me with a detailed report of her findings, we Skyped, which made all her suggestions crystal clear. With a precise plan to work with, I am now able to move forward with improving my novel. I am so grateful I found Margo. Her level of service went above and beyond my expectations. I know I will use her again. ~Kelly Sgroi

Margo did a great job editing my first novel, Baker Mountain. Credit for much of its success belongs to her for helpful comments and great eye for writing technique. ~Doyle Suit, St. Charles, MO

Margo provided detailed and specific feedback on my novel manuscript. Her revision suggestions inspired me to think about—and experiment with—structure differently, as well as how to better cast my characters to connect with readers and build toward a more dramatic and satisfying end. Margo's comments were encouraging AND grounded; I'm grateful—and excited about the prospect of working with her again.~Brooke Carnwath
Materials needed: Access to a computer with Internet and Microsoft Word.
ABOUT YOUR EDITOR: Margo L. Dill has been editing professionally since she started her own business, Editor 911, in 2006. Since then, she has helped hundreds of writers to improve their fiction manuscripts through one-on-one editing, in-person writing workshops, and online courses, and many of these writers have gone on to indie publish their work or receive traditional publishing contracts. She is also the managing editor for WOW! Women On Writing's e-zine. Besides editing, she is the author of Caught Between Two Curses, a YA sweet romance novel involving the Curse of the Billy Goat on the Chicago Cubs; Maggie Mae, Detective Extraordinaire: The Case of the Missing Cookies (picture book); and Finding My Place: One Girl's Strength at Vicksburg, a historical fiction, middle-grade novel. In spring 2020, she will publish an instructional guide for children's writers, How to do School Visits and Author Talks. You can find out more about her on www.margoldill.com or www.Editor-911.com. When she is not writing or editing, Margo loves to spend time with her daughter and lab mix puppy, Sudsi. She lives in St. Louis, Missouri; and if she could eat out every day, she would!
COST: $325, which includes a complete read-through of a novel manuscript up to 65,000 words by a professional editor, a revision letter, a bullet point list of strengths and revision suggestions, a 30-minute Skype consultation, and for WOW! writers only—a page of self-editing suggestions. The value of this package is between $500 and $800 and up, depending on word count.
BUY NOW: Children's Novel Draft Editing Package by Margo L. Dill
----------------
Notes: Upon successful completion of payment, your name, email address, and contact info will be submitted to your instructor. She will e-mail you with instructions.
Questions? Email Marcia & Angela at:
classroom[at]wow-womenonwriting[dot]com