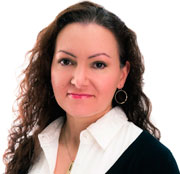 THE 3 ESSENTIAL STEPS TO LANDING A GUEST POST
by Becca Jenkins
START DATE: This class is currently closed.
DURATION: 3 weeks
COURSE DESCRIPTION: Nothing strikes fear into the heart of a writer like the words: query letter. But while writing a query letter is daunting, it's actually only one step in the process of landing a guest posting slot. In fact, it's the last step and most classes don't teach you the first two steps—identifying ideal websites and formulating winning article ideas.
In this three-week course, we'll spend a week on each of the three essential steps to landing a guest post. You will learn how to analyze websites and what tools to use. You'll save yourself (and many over-worked editors) hours and hours of time by strategically pitching to the sites that can benefit you most. You will learn what editors are looking for in article ideas and how to write a query letter that delivers a winning presentation of both you and your ideas.
Each week you will receive personalized feedback on your assignments. You will finish this class knowing which sites to target and what ideas are the best fit for those sites. You will also have an edited and polished query letter and bio in hand, and the tools to interact with an editor and give them the answers they're looking for.
If you are seeking to expand your readership, boost product sales, or build your author platform, then you know guest posting is a key strategy. The first step to guest posting is not the query letter—it's all the preparation that comes before you write one word. Once you master these three essential steps, you'll never fear the query letter again.
My specialty was never writing. Much of what I wrote was very technical because it was how science majors wrote in college. Mrs. Becca Jenkins took a chance on me when I requested to write for Breaking Muscle. I was a science major with no real background in writing. Mrs. Jenkins edited my work every week for two years. She molded me and showed me how to write for the general public. Whenever I had a problem or was confused, she was very patient with me. She always made her expectations clear and concise, and because of Mrs. Jenkins, I was noticed by a publishing company. I just signed a contract with a major publisher to write my first book. They noticed my writing with Breaking Muscle and they requested I write a book for them. I owe the success of my writing career to Mrs. Jenkins. Learning from her opened doors in the writing world I didn't think existed for me. I will be forever grateful for Mrs. Jenkins' guidance, and she is still the first person I'd go to if I ran into a problem with my writing. She's an amazing teacher, and I am so thankful I had a chance to learn from her. ~ Amber Larsen

Working with Becca Borawski Jenkins has opened more doors than I would have imagined possible. Last year I met a personal goal of being published in both local and national print magazines, and it wouldn't have happened without her help and guidance for the last three years. Becca's coaching and expertise have made me feel at home in my writing. She has an amazing way of cutting to the heart of my writing struggles and helping me see the solution. Her instruction is always concise and she has an unmatched eye for detail. She sees writing not just as a tool for conveying information, but as a medium for personal expression. Becca is an engaging, knowledgeable, and empowering teacher who will help you discover your true limits as a writer - truly a rare find. ~ Nicole Crawford

Becca Borawski Jenkins is an outstanding teacher of writing. I have known her for two years in different capacities. She currently serves as my editor, where I see her outstanding writing skills and gentle teaching approach. She does a great job knowing her writer and catering her feedback to his or her needs. I have seen a great deal of her teaching skills, as well. She works well with students who are easily discouraged. She provides a great deal of positive feedback sandwiched around constructive ideas. This approach allows the student to feel good as a writer while enhancing and challenging his or her work. ~ Craig Marker

I've loved being part of the writing team for Breaking Muscle under the guidance of Becca Borawski Jenkins. I always feel I'm in the most capable hands. She conveys constructive criticism without being harsh and my writing always ends up in a better place. Becca gives off a positive forward-moving kind of attitude balanced by technical intelligence and know-how, which is very reassuring as a writer collaborating with her. ~ Alison Bristow-Wilburn

Becca Borawski Jenkins has been instrumental in the success of my writing process for years. When my work is returned to me after being edited, it always comes with a lesson included. The lesson may be an explanation as to why word order was reorganized, or why grammar was changed. Links are attached with further explanations as to how I can solve challenges with my writing and more. Editing that comes with education is priceless. I'd much rather learn than just be corrected. I can't recommend working with Becca highly enough, her availability and attentiveness are second to none and I am the writer I am today because of her tutelage. ~Traver Boehm

One of my major gripes with many of my writing instructors throughout high school and college was that they had a very specific idea of what I was supposed to write. Becca seems to come from a different place. Her constructive criticism and advice has always helped to bring out the best of what was already in my pieces. The focus is solely on figuring out how to communicate my message more effectively, never how to make my message sound like someone else's. Her advice is always direct and useful, never rife with the philosophical ambiguity I've come to know from other "teachers." Not only has she helped me gain confidence and a clearer, stronger voice, but she has always done so with unfailing positivity and kindness. I have to admit I'm a bit stubborn and I've always had trouble with coaches telling me what to do. I don't have that problem with Becca. It's easy to accept criticism when you feel like the critic is personally invested in making you better. Regardless of where my writing career goes, I'll always be grateful that it started with such a genuinely helpful individual. ~ Bob Camacho
WEEKS AT A GLANCE:
Week 1 - How to Gather the Info You Need for Success
Guest posting can be a powerful tool for increasing your reach and sales. But how do you know which sites you should write for and would make for the best use of your precious time? Learn how to analyze a website to determine its audience size, popularity, engagement, and typical reader. Identify which site is the best fit for you, your expertise, and your goals.
Assignment: Identify and analyze three sites where you'd like to guest post.
Week 2 - How to Formulate the Perfect Pitch
Learn how to generate winning ideas that pique the interest of the editor while still maintaining your unique voice. Being able to quickly generate clever and original ideas is key in writing for the Internet. You will also learn when to pitch ideas versus when to pitch ready-made content, as well as the elements you need to include in your pitch to get a "yes" from the editor.
Assignment: Choose one of the sites identified in week one and come up with three specific ideas of articles to pitch to that site.
Week 3 - The Art of Writing the Query Letter
Learn how to write a professional query letter that wins over the editor. Avoid simple (and all-too-common) mistakes that can cost you an opportunity. Learn how to position yourself so that guest posting is a win-win situation for the website and you.
Assignment: Write a query letter and a short bio.
Materials needed: A computer with an Internet connection. Class is conducted via a private discussion forum.
ABOUT THE INSTRUCTOR: Becca Borawski Jenkins is currently the editor at both WholeLifeChallenge.com and StrongFirst.com, and is the former editor of BreakingMuscle.com where she oversaw a team of writers and editors, publishing 24 high-quality articles per week to an audience of almost 5 million readers each month. Her editorial career evolved based on the success of her personal blogging and her eye for authentic and shareable content.
Though she was born with the instinct to write, as a teenager she decided that a career in film and television would be more "practical" (don't ask her the logic behind that). But even while studying filmmaking, she excelled as a writer, having a play produced in undergrad and a script turned into a short film in graduate school. While earning her MFA in Cinema-Television Production at USC, she focused mainly on scriptwriting and editing—both core elements of good story telling and fantastic ways to study story structure.
Becca's obsession with story telling and writing continues to this day. She has taken numerous courses through UCLA and the Attic Writing Institute in Portland, Oregon, as well as being a rabid consumer of books on the writing craft.
She spends her days reading articles and helping writers hone their words. She believes that the touch of an editor should be a light one and, in the case of a tie, the writer's voice should always win out. The art of editing is a bit like sculpture—you simply chip away the pieces that aren't the piece of art.
While Becca is hands off when it comes to the writer's voice, she is proactive in teaching them how to structure an article and how to capture and retain audiences. She doesn't just edit; she truly enjoys spreading the art of writing.
You can find out more about Becca by visiting her website: writing.huntgatherbrew.com
COST: $79, which includes weekly assignments and individual feedback from the instructor.
BUY NOW: THE 3 ESSENTIAL STEPS TO LANDING A GUEST POST, by Becca Jenkins (3 weeks, starting 10/24/2016) Limit: 15 students. Early registration is recommended.
This class is now closed. Please check here for our current schedule.
----------------
Notes: Upon successful completion of payment, your name, email address, and contact info will be submitted to your instructor.
Questions? Email Marcia & Angela at:
classroom[at]wow-womenonwriting[dot]com