remarkable number of writers have picked up their first story-telling pen with the intent to record their memoirs, a funny story, or the history of a relative who left behind letters and journals. Memories of days gone by provide phenomenal writing material.
Our lives are short. We crave to leave a legacy for others to appreciate. We long to say: "We were here." But, how can you publish such cherished personal stories and still turn a nickel as a freelance writer?
Contests, magazines, anthologies, and publishers provide avenues for your slices-of-life, and pay you for the privilege. As with any market, you should study the guidelines in detail. Some want memoirs based on a geographic region, a time period, a setting, or a family situation. Some prefer poignancy and others humor. A few require meticulous historical accuracy.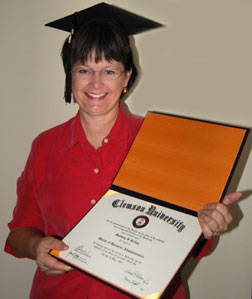 "Memories of days provide phenomenal writing material."
You have stories. We all have stories. I made $300 from a landscape magazine for a story about a landscaper treating me like June Cleaver as he talked about irrigation and shrubs, practically holding me by the hand as he taught "the little lady" about what he proposed to do for my yard. Poor guy didn't realize I had an agronomy degree (soil science).
The recollection of sending my boys to college went into a story for the Chicken Soup series, empty nesters edition. God Allows U-Turns accepted a story about my painful memories of my father in Viet Nam. I sold a piece about leaving the government rat race to an anthology called I Didn't Get Old Being Stupid. Personal stories suit many markets. Just be flexible and savvy enough to spot where you can sell them for a pretty penny.
Regional and state writing groups provide the best resources for memoir competitions. Some require membership like the Whidbey Island Writers Association, the South Carolina Writers Workshop and the Florida Writers Association. The Pacific Northwest Writers Association and Knoxville Writers Guild do not. Watch for contests with multiple categories. You'll always find a creative nonfiction section. That means they will accept your memoir.
Memoirs Ink
https://memoirsink.com/
Memoirs Ink promotes well-written personal essays, memoirs, or stories that are based on autobiographical experiences. Open to any type, genre, or style of story. Also open to any writer, any age, writing in English. The annual contest pays a large amount of prize money. They also feature a semi-annual and a monthly competition, all about your memories.
PNWA Literary Contest
https://www.pnwa.org/displaycommon.cfm?an=6
The Pacific Northwest Writers Association holds an annual contest with twelve categories and cash prizes. Submissions receive two valuable critiques. Winners are announced at the Summer Conference in front of writers, agents, and editors. One category includes memoirs, and another short topics.
First Person Impressions
https://impressions.firstpersonarts.org/
This four-year-old company endeavors to promote real life experiences, in not only writing, but also visual form. Submit an essay up to 1,500 words, a five-minute film, or a five-photo essay. Prize money: $50 to $500. $10 entry fee.
Writers League Mozelle Memoirs Contest
https://www.writersleague.org/contests/memoir.html
The Writers League of Texas sponsors several reputable contests including this memoir competition. Pays $500 and offers publication for short memoirs of 3,000 words or less. $10 entry fee.
Knoxville Writers Guild
https://www.knoxvillewritersguild.org/contests.htm
One of the KWG annual contests is creative nonfiction. They ask that the piece read like a story with a developed sense of place, and elements of conflict and character development. Entry Fee: $10 for KWG members; $20 for nonmembers. Maximum of 3,000 words. Deadline in February each year.
Glimmertrain Family Matters Category
https://www.glimmertrain.com/familymatters.html
This well-known writers' publication holds this yearly contest for family stories up to 12,000 words. Prize monies from $300 to $1,200. $15 entry fee. First prize includes publication and twenty copies. Open to all writers. They prefer the stories read like fiction, and to be safe, they post all stories as fiction.
Byline Magazine Memoir Contest
https://robbihess.typepad.com/bylinemag/contest-information.html
The memoir category this year has an October deadline. Must be written in first person about a personal experience. 1,000 maximum word length. $5 entry fee. Prizes: $35, $25, $10. Held annually.
Writers Digest Annual Competition
https://www.writersdigest.com/competitions
This world-renowned competition includes a memoir category. One hundred top entries are named and awarded prizes. One entry, the best of all categories, receives $3,000 and a trip to New York to meet agents and editors. $10 entry fee. May deadline.
Mona Schreiber Competition for Humorous Fiction and Nonfiction
https://www.brashcyber.com/mona.htm
Every person has a humorous personal story to tell. Brad Schreiber honors his writing mother with this annual contest. Prizes range from $100 to $500. December deadline each year. Entries accepted up to 750 words.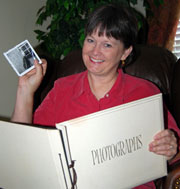 "Even if a magazine doesn't specialize in personal stories, still consider submitting if they entertain the first-person voice."
Personal stories usually appeal to magazines that emphasize history or family. Religion, geographical, regional, and ethnic publications also accept personal stories. Even if a magazine doesn't specialize in personal stories, still consider submitting if they entertain the first-person voice.
Moment
https://www.momentmag.com/about/wguidelines.html
Accepts personal essays, human-interest stories, and first-person narratives on topics regarding the Jewish community.
Army Magazine
https://www.ausa.org/webpub/DeptArmyMagazine.nsf/byid/KGRG-6CUQGV
Military types love war stories. Military publications like Army Magazine accept personal stories written with the proper terminology and history.
Blue Ridge Country
https://www.blueridgecountry.com/cu/editorialguidelines.cfm
The Blue Ridge Mountains cover several states from Maryland to Georgia, and the inhabitants are known for storytelling.
Brain, Child
https://www.brainchildmag.com
A magazine on modern motherhood has a Memory/Family category specifically designed for writers' memories.
Cappers
https://www.cappers.com/contributors-guidelines
This old-fashioned magazine leans toward the historical, inspirational, nostalgic, and family-oriented. Excellent for personal stories.
flashquake
https://www.flashquake.org/guidelines.html
An online publication, flashquake pays for flash creative nonfiction including memoirs, essays, and humor.
Good Old Days
https://www.drgnetwork.com/pdfs/GDg07.pdf
https://www.goodolddaysonline.com/pages/magazineinfo.html
Nothing but stories from the good old days. Pays up to $100.
Guideposts
https://www.guidepostsmag.com/writers-guidelines/
First-person experiences and memories that contain stories of strength, courage, and positive attitude. Pays up to $500.
Lipstick Magazine
https://lipstickbhm.typepad.com/lipstick_magazine/submission-guidelines.html
Fun, irreverent, first-person pieces for women between the ages of 30 and 50 living in the Birmingham, Alabama area. Very similar to Skirt!
Orion Magazine
https://www.orionmagazine.org/index.php/mag/guidelines_for_article_submissions/
Pays well, averaging 20 cents/word. Focuses on humans co-mingling with place, culture, imagination and problem-solving. Essays, narrative nonfiction, interviews, profiles, short stories, photoessays, and portfolios of fine art.
Skirt!
https://skirt.com/contributor_guidelines
First person female-only essays on what life throws at you.
Chicken Soup for the Soul
https://www.chickensoup.com/
Personal stories. Pays $200.
Cup of Comfort Series
https://www.cupofcomfort.com/share.htm
$100 for first-person or third-person stories written as narrative nonfiction, literary nonfiction, or creative nonfiction. Various themes. Dog Lovers and Grieving Hearts are two current calls for submissions.
June Cotner Series
https://www.junecotner.com/jccallsub.html
Terms are generally $25 + one complimentary copy of the book for each piece published for one-time rights. Open topics include: Girls Night Out, What is Love, Family Traditions, Everyday Inspiration, 365 Blessings, Birthday Blessings, and Parent Blessings. These anthologies are different in that they contain short prayers and poems instead of stories.
Seal Press
https://www.sealpress.com/submissions.php
Ongoing calls for submissions with the current theme: "Women and Horses." Deadline of August 15, 2008. Pays $100.
Memoir (and)
https://memoirjournal.squarespace.com/general-submissions/
Nonpaying except for the best-chosen memoir in each issue. Pays $500 for the honor if the entry fee of $10 was paid. Those with financial hardship can ask for help paying the entry fee.
Solas Travel Writing
https://www.besttravelwriting.com/
Cash prizes from $500 to $1,000 for top three first-person stories about travel. Entrants considered for The Best Travel Writing book of true stories, published each year. $20 entry fee required for the prize. No entry fee for publication consideration. Solas is part of Travelers' Tales, a press that publishes anthologies about travel. Go to https://www.travelerstales.com/guidelines/ to check other calls for submission.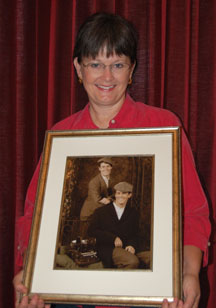 "Your past holds innumerable tales, regardless of how wildly or docilely you've lived."
Not every publisher wants to tackle memoirs. Submit only to those that embrace the genre, or you'll receive a quick rejection letter, if any. Agents and publishers often dodge memoirs, because they too quickly morph to the mundane instead of providing exciting, touching, or hilarious tales. A memoir still must tell a great story.
Counterpoint Press
https://www.counterpointpress.com/about.html
Paul Dry Books
https://pauldrybooks.com/about.php
Texas Tech University Press
https://www.ttup.ttu.edu/about.html
Chicago Review Press
https://www.chicagoreviewpress.com/about.cfm
Coteau Books
https://www.coteaubooks.com/infopages/mssubmission.html - Canadians only
Diversion Press
https://www.diversionpress.com/full_length_book_publishing
Hellgate Press
https://www.hellgatepress.com/ - military and adventure
Hill Street Press
https://hillstreetpress.com/MS.html - Southern related
University of Iowa Press
https://www.uiowapress.org/authors/submission-guidelines.htm
North Atlantic Books
https://www.northatlanticbooks.com/store/submissions.html
Memoirs are simply book-length personal stories. The fine art of a memoir takes your life and redefines it as a story or lesson. Your past holds innumerable tales, regardless of how wildly or docilely you've lived. Your personal history need not contain battle skirmishes, mountain climbing, bear escapes, or abduction. Often the tiniest moments provide the best material. It just depends on how well you define the details. Your well-written memoir equates to great fiction, with you as the star character.

Bio:
C. Hope Clark has published a wide array of magazine articles in Landscape Management, Next Step Teen, College Bound Teen, Byline Magazine, and Writers Weekly, and has published personal stories in many anthologies on topics ranging from relocation to children to career changes.